Getting creepily crafty for Halloween has never been so much fun…
Polaroid has some really cool crafty ideas of how to create some easy but effective Halloween decs (all in 3D!)! Check out how to build your own witches, ghosts, candle, jars, bunting and EERIEthing else you can think of… All with the Polaroid Play 3D Pen, ROOT Play 3D Pen and FAST Play 3D Pen!
Revealed: The hot Halloween 2018 look is 'freakishly fabulous'
Halloween this year is all about becoming "freakishly fabulous," reveals a leading UK on-demand beauty and hair app loved by celebrities.
This top insider tip from Beyou – the nationwide app which allows you to book make-up artists to your door whenever you want, wherever you are, for the occasion of your choice – comes as Halloween season kicks off for 2018.
Co-founder, Charlotte Green, comments: "All the big celeb Halloween parties are happening over the next few days.
"This year, our make-up artists and hair stylists have noted a big shift in the make-up and hair being requested by our celebrity clients, who include chart-topping singer-songwriters, A-list actors and reality and social media stars.
"There's a move away from traditional macabre looks. Instead, in 2018 it's all about becoming freakishly fabulous, and mixing the ghoulish with glamour and the scary with sass."
Nawal Alkhedairy, Beyou co-founder, continues: "There's a big retro nod back to the decadent disco days of the late 70s and early 80s, specifically the legendary hedonistic Halloween parties at Studio 54.
"To get this year's hottest Halloween, our make-up artists recommend going for smouldering eye makeup and a deep, blood red lip."
Beyou ambassador and make-up artist to the stars, Anna Baxter, continues: "For the perfect amount of Halloween sass and disco queen, blend a black cream eyeshadow stick across the lid, buffing it up and out into the socket, and along the lower lash line, for added glamour, set by pressing a black shimmer pigment across the lid.
"To really stand out on the dance floor add a pop of red glitter to the inner corner of the eye and finally amp up the smoke by tracing a longwearing waterproof black pencil along your waterline. Complete the look with an 80s power brow and either a nude or deep red lip with a slick of shimmering gloss."
The Beyou app, which is now offering on-demand make-up and hair services across the UK due to growing client demand, means that anyone can create this year's must-have Halloween look, anywhere and at any budget.
Discover the haunted history of Bowhill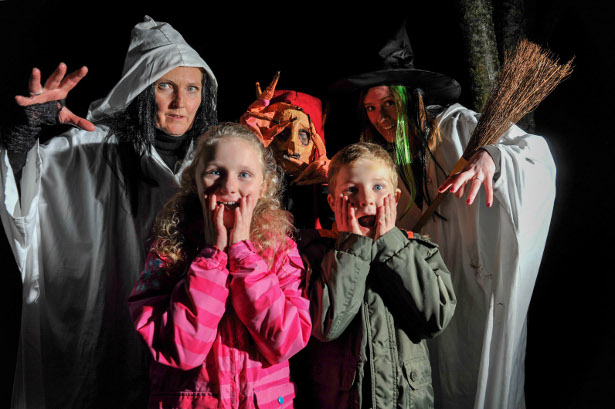 This Halloween delve into darkness at the Scottish Borders and take part in the spooky themed family fun events at Bowhill House and Grounds.
Visitors can take a guided walk through the woods of Bowhill during its weekend of Ghost Walks to hear spooky stories and true tales from the House's past. The family friendly tour with a few frights will see small groups being led around the atmospheric Grounds in the dark.
The Haunted History of Bowhill Ghost Walks take place on Friday 26 and Saturday 27 October and cost £10 for adults and £7 for children. The tours will leave during three time slots – 6pm, 7.15pm and 8.15pm with tickets available from www.borderevents.com
The frightening fun doesn't stop there as Bowhill is set to be overrun by zombies, vampires, ghosts and witches as its annual zombie jog returns on Saturday 27 October from 2pm. All competitors are encouraged to dress up and take part in the 1 mile or 5k fun run routes to be presented with medals at the finish line.
The 5k route costs £10 and 1 mile course is £7.50 but discounted entry is available when booking in advance online.
Ghostly ghoul events continue into November at Bowhill as it plays host to a haunting theatre performance of 'Don't Go Into the Cellar: Library of Screams'. The show follows cagey librarian Nathaniel Caldicott as he shares tales of macabre and mysteries based on works by E.F. Benson and W.H. Harvey.
'Don't Go Into the Cellar' will be performed live at Bowhill's intimate theatre on Friday 23 November from 8pm. Tickets costs £12 for adults or £10 for under 16's and guests can opt for a supper before costing £13.
Helen Currie, House Manager at Bowhill House and Grounds, said: "Our frighteningly fun events are the perfect way to get in the Halloween spirit and are suitable for the entire family. I particularly enjoy the zombie run as it's always a great sight to see everyone in fancy dress racing around the Estate.
"I'd urge anyone interested in our Halloween events to sign up in advance to secure their place."
For more information visit www.bowhillhouse.co.uk/events or follow @BowhillHouse on Facebook and Instagram. To book any of the above events please call 01750 22204 or email info@bowhillhouse.co.uk.
Netgem
TV savings deal just in time for all the spooky Halloween movies.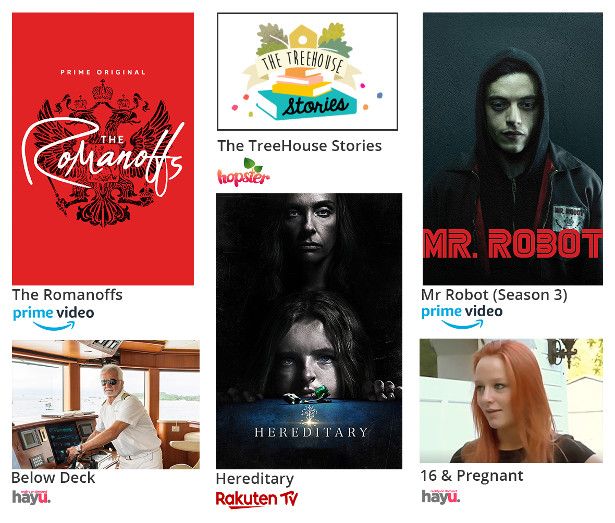 With the prices originally at £59 for a NetBox and £179 for a Soundbox, from now until 31st October, both the NetBox and SoundBox are:
NB HD: £49 – ends 31st Oct!
SB HD: £149 – ends 31st Oct!
Our special Halloween promotion with hundreds of spooky movies & shows, just in time for half-term' – no Prime included for this deal
Normal pricing:
SoundBox £179:
https://www.amazon.co.uk/Netgem-SoundBox-Technology-Built-Subwoofers/dp/B07BYJYNM9/ref=sr_1_1?s=electronics&ie=UTF8&qid=1539076056&sr=1-1&keywords=netgem
NetBox £59:
https://www.amazon.co.uk/Netgem-NetBox-Streaming-Freeview-watching/dp/B07DHS8DGQ/ref=sr_1_5?s=electronics&ie=UTF8&qid=1539076056&sr=1-5&keywords=netgem
BRITISH CASSIS' EL DIABLO
EXORCISE YOUR INNER MIXOLOGIST WITH THIS HELLISHLY SERVE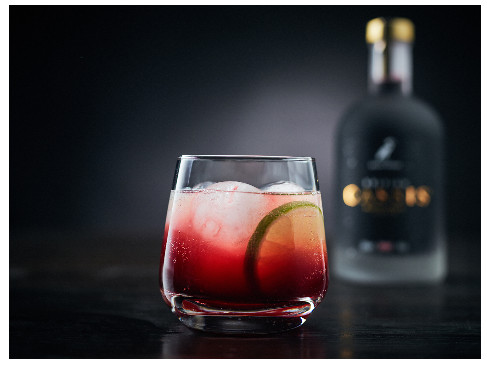 El Diablo, is an iconic and devilishly dark cocktail blending tequila and premium blackcurrant liqueur British Cassis. The drink is topped off with ginger beer which adds a fiery and spicy kick to the serve, making it the ideal Halloween treat.
El Diablo cocktail:
Ingredients:
60ml Reposado Tequila
25ml British Cassis
25ml Lime juice
Ginger beer
Method: Combine the ice and tequila. Top with ginger beer, then slowly pour in British Cassis (it will settle to bottom). Squeeze lime over, then drop wedge or zesty twist into drink and serve.
Ghoulishly Good Afternoon Tea at London Hilton on Park Lane
London Hilton on Park Lane delivers a wickedly delicious Halloween Afternoon Tea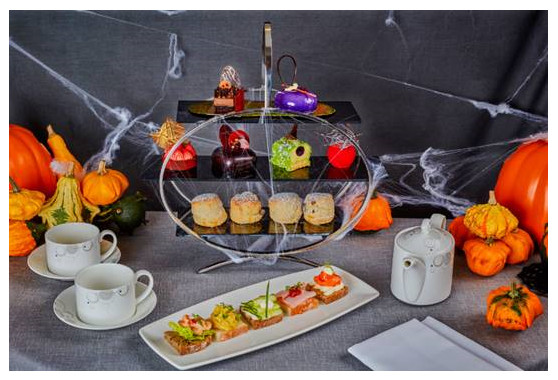 LONDON – October 2018 – This autumn, London Hilton on Park Lane has a frightfully good treat in store for visitors to the Mayfair hotel, as they launch a spellbinding Halloween themed afternoon tea. Served in the stylish Podium Restaurant and Bar and available from 22th to 31st October, the bewitching afternoon tea will be sure to have you under a spell.
Guests can indulge in a wickedly delicious selection of freshly prepared sandwiches with classic fillings, along with a tempting array of delicacies.
The spooktacular treats available include passion milk chocolate tombstone, pumpkin and chocolate tart, black forest and a cherry and pistachio log. Plain, fruit and chocolate scones are perfectly paired with jam, clotted cream and chocolate praline spread, accompanied by a carefully chosen selection of delightful teas from Twinings.
London Hilton on Park Lane's haunting afternoon tea is priced at £39 per person; upgrade to make your Halloween extra special and enjoy with a glass of Pommery Champagne for just £49 per person.
Located in the heart of Mayfair, London Hilton on Park Lane is the perfect place to stay away from the ghosts and ghouls of London. Situated just minutes away from Hyde Park and West End's famous bars and landmarks, it is the ideal venue to enjoy tricks and treats.
For more information, visit www.podiumrestaurant.com or call 020 7208 4022 to make a reservation.
Boo at Twycross Zoo!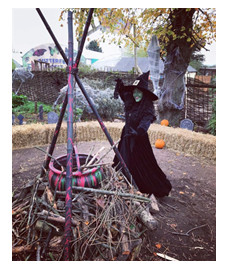 Enjoy wicked savings this October half-term at Twycross Zoo, with 10% off advance online bookings.
With a host of spooktacular activities planned for Halloween on selected dates from 20th October– 4th November*, the Leicestershire-based zoo is offering fun for all the family.
Get ready for some hocus pocus as the Wicked Twycross Witch returns from 11am – 4pm, casting spells and singing songs!
With pumpkin carving competitions, spine-tingling story time sessions, Halloween trails, eerie animal enrichment crafts and a spooky cinema, there is plenty to keep your little monsters entertained.**
Pick up a scary treat from the Himalaya shop and tuck into some ghostly grub in the restaurant and café, before exploring the animal world with indoor and outdoor enclosures, interactive experiences and exciting encounters with over 500 animals, from 125 different species.
Twycross Zoo members can enjoy this special event for FREE. Become a member from only £45 and get a whole year of ROARsome days out!*** Not only that – there's a whole host of exclusive benefits, offers and more to enjoy too! By purchasing a TZ Membership you are contributing to support endangered animals across the world including here at Twycross Zoo.
Centrally located in the heart of England just off junction 11 of the M42, Twycross Zoo is open to the public from 10am to 6pm, 364 days a year. For further information and to book tickets visit www.twycrosszoo.org or call 0844 474 1777.
*20-21st October and 27th October – 4th November.
** Pumpkin carving times subject to change:
10.30am – 11.15am
11.30am – 12.15pm
12.45pm – 1.30pm
1.45pm – 2.30pm
*** Membership prices:
Adult £60
Child £45
Concession £55
For further information on becoming at TZ Member please email info@twycrosszoo.org.

Life360.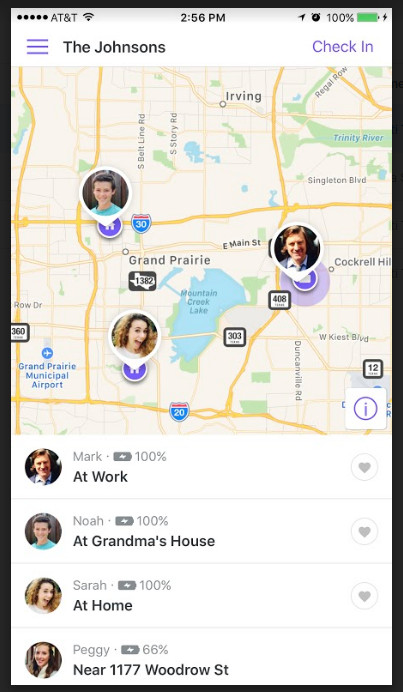 Halloween is an exciting time for kids to trick-or-treat and attend costume parties, but it can be equally stressful for parents concerned about their kids' safety. Some parents are unsure of when is an appropriate age to let their kids go trick-or-treating alone. Life360 can give parents more confidence to allow their kids to have some independence, while also adding an extra layer of safety. Insert Life360 – the #1 family app for location sharing and driving protection – that is giving kids freedom and giving parents peace of mind this Halloween season.
Here are 3 tips from Life360's Chief Family Officer to let kids stretch their independence, while still keeping a safe (digital) eye on them:
· Set up a Digital "Trick-or-Treat" zone: Apps like Life360 let you designate a trick-or-treating "area" in a neighborhood by selecting a location and setting a geo-fence around it. Push notifications are sent if your child leaves the designated zone. Life360's geo-fence feature can be enlarged up to a 10,500 foot zone!
· Easily pick up your little monsters: Not only can you easily see where your child is located using the private Life360 map, but you can also click on their avatar and get directions to navigate directly to their location when it's time to get picked up.
· Beware of ghoulish drivers: Halloween is one of the most dangerous days of the year to be on the road, but with Life360's Driver Protect plan, you can give your family and teens an extra layer of protection. Driver Protect includes, roadside assistance and crash detection + emergency response (it will also automatically notify you emergency contacts should a crash be detected).
Frank's Halloween Top 10 Movie Guide: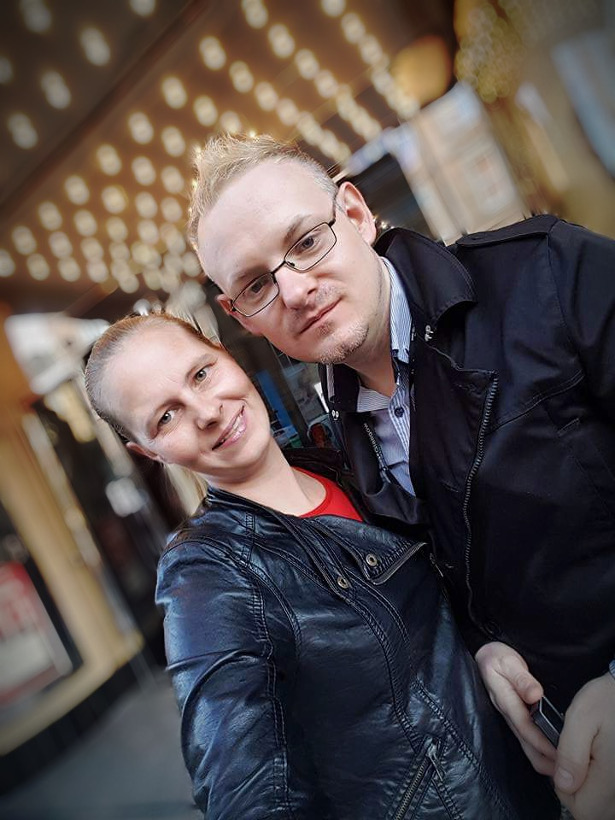 Tis the season to be scary! Here are some spooktactular films to get you in the mood for Halloween Night, from Scottish film-maker and nostalgia king Frank McGowan.
1. Halloween (1978)
With the new David Gordon Green 'Halloween' in cinemas now, it's the perfect time to check out the original film that started it all. Michael Myers is a deranged psychopath, who while being transferred escapes custody to wreak havoc on the small town of Haddonfield in Illinois where he grew up – where he meets young Lorie, played by Jamie Lee Curtis. Absolutely chilling throughout, with some tense moments, and horror clichés before they were actually clichés. Enjoyable, and iconic.
2. Dead Set (2009)
Inspired by Romero's classic 'Dawn of the Dead', this truly disturbing feature length zombie series from Charlie Brooker sees Britain overrun by the undead, while the contestants and production staff of TV show Big Brother remain unaware of the end of days. There's something about seeing Davina McCall as a juddering neck-munching zombie that is disturbing yet provocative. Genuinely scary, and with sterling performances from BAFTA celebrated Kathleen McDermott, ex-Family Affairs and The Bill star Beth Cordingly, and Bad Girls Liz May Brice. Directed by Yan Demange.
3. Triangle (2009)
This edgy psychological thriller from writer/director Christopher Smith is set to chill you to the bone, as we join a group of passengers at sea – including ex Home and Away star Melissa George and Liam Hemsworth, who come across an abandoned vessel where not everything is as it seems. One by one, the group are being hunted, and only a clue from an unknown source about a strange phenomenon has the key to end the horror. But will history repear itself once again? The film pays horror homage to films including 'The Shining' and Christopher Nolan's 'Memento', with special effects by Matthew Twynford. Suspenseful and with a real feeling of danger throughout.
4. Dracula Dead and Loving It (1995)
Halloween is all about the laughs as well as scares in my book, and this hilarious send up from legend Mel Brooks delivers on that front, with the comedic genius of Leslie Neilson who stars as Count Dracula. In the vein of his popular 'Naked Gun' films, this laugh-out-loud classic pays homage in all the right ways to the classic Universal horror, and led the way for the later produced 'Repossessed' starring Linda Blair, who spoofed her role from 'The Exorcist' in one of Neilson's finest comedy outings. Also starring Peter MacNicol, Amy Yasbeck and Harvery Korman.
5. Day of the Dead (1985)
Perhaps the most chilling of Romero's original dead trilogy, 1985's 'Day of the Dead' deals with the aftermath of the outbreak from the point of view of survivors held up in an underground military base, where we follow the efforts of a crazy scientist nicknamed 'Frankenstein' (played perfectly by Richard Liberty) and the remaining faction of a failed army task force, led by Captain Rhodes (Joseph Pilanto) as they struggle to come to terms with what has happened to the world, and why. A peculiar zombie named Bub (Howard Sherman), steals the show here as a 'pet' to the aforementioned crazy scientist. What can go wrong, right? Note, not to be confused with other non-Romero titles utilising 'Day of the Dead' in their titles, for instance "Day of the Dead: Bloodline".
6. Poltergeist (1982)
Even though it was remade with spectacular visual effects in 2014, the original from Stephen Spielberg and Tobe Hooper still stands up today in every way – and set the bar for later films such as 'Insidious' to scare audiences literally almost to death. Produced on a budget of $10.7m and grossing almost double that in its first two weeks back in 1982, the Freeling family – led by TV sitcom 'Coach' star Craig T. Nelson, have moved into their dream home, but something isn't right – the kids are scared almost to death by spooky trees, clown dolls and furniture moving around by itself, with young Carol Anne (played by Heather O'Rourke) kidnapped from her bedroom by a nefarious evil entity. Who can save her? Only the mysterious Tangina, played by the inimitable Zelda Rubenstein, who horror may remember also from classic episodes of 'Tales From The Crypt'.
7. The Addams Family (1991)
Offering a much darker interpretation of the beloved characters from the classic 1964 TV series of the same name, Barry Sonnenfeld's 'The Addams Family' is a delightful scream! Dear, sweet Uncle Fester (Christopher Lloyd) has been missing for nearly 25 years, and brother Gomez (Raul Julia) and wife Morticia (Anjelica Huston) call the family together for a séance. But is the mysterious stranger who knocks on the door really Fester? Or is he an imposter after the Addams' fortune? Produced from a tumultuous script, where even the writers and producers didn't know the ending until it was in the can – this film is black comedy at its best. Also starring Christina Ricci as the unforgettable Wednesday.
8. The Monster Squad (1987)
This is a movie I used to rent from my local video store on an almost weekly basis back in the day. Starring Andre Gower, Mary Ellen Traynor and Ryan Lambert, a group of geeky American kids are the only people who can save the world from monsters, including Dracula, The Mummy, Frankenstein's Monster and The Wolfman. The films' climatic end sequence was filmed on the 'Back to the Future' lot, with the famous clock tower seen in several scenes. Stand out performances come from Tom Noonan as Frankenstein's Monster, and Duncan Redehr as Dracula. The soundtrack is also worth checking out for the 'Rock Until You Drop' track, which is just ultimate 80s cheese.
9. IT (2017)
When I went to the cinema to see this hotly anticipated remake, there was literally popcorn in my friend's hair (sorry, Amanda and err, the lady behind us!) as in places this film went above and beyond with the gore one might expected if you're a fan of the original with Tim Curry. Truly disturbing, and with stellar performances from its ensemble cast, this deeply disturbing reimagining of the classic Stephen King story delivers truly memorable scenes of horror with a terrifying Pennywise, as played by Bill Skarsgård. Watch with friends, or alone – as long as you have a lid for your popcorn!
10. Hocus Pocus (1993)
No Halloween is complete without a visit to see the Sanderson Sisters. A true blend of action, comedy and magic – Kenny Ortega's 'Hocus Pocus' follows new kid on the block Max (Omri Katz) as he and little sister Dani (Thora Birch) unwittingly release three ancient hags played by Bette Midler, Sarah Jessica Parker and Kathy Najimy into the twentieth century – where they continue their plot to suck the lives out of all the children in Salem to be young and beautiful forever. But a mysterious black cat (voiced by film and TV legend Jason Marsden) may have the answer to defeat them. 'I Put a Spell On You', sang by Bette Midler is an enjoyable musical moment, as is the later 'Come Little Children' by Sarah Jessica Parker. The ultimate Halloween movie for all the family.
All titles in Frank's Halloween Top 10 Movies are available to stream online via popular streaming platforms, or on UK TV and satellite (check local listings for details, or IMDB.com). Visit www.frankmcgowan-official.co.uk for more Top 10 Film and TV. Follow on Twitter @glasgowfranko81.
Pictured, Frank and Amanda outside Glasgow Film Theatre. Photo courtesy of Bad Pony Media (2018).
Pier Village in Long Branch, NJ
This month, Pier Village in Long Branch, NJ (one hour from New York) is hosting a Fall Festival + Pooch Parade (Saturday, October 27) to ring in Halloween with a full day of festivities for families and groups of friends alike.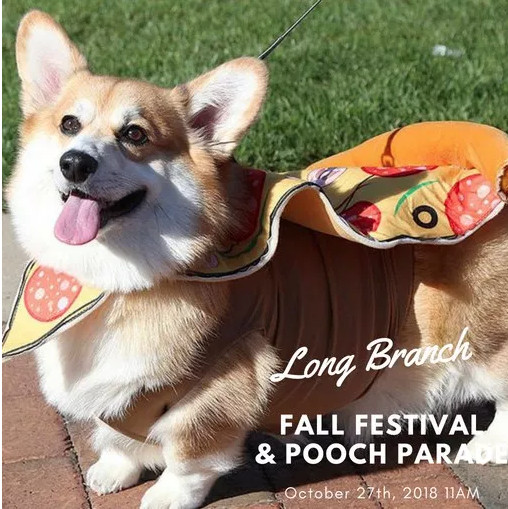 Activities include:
Puppy costume contest + parade along the oceanfront boardwalk; last year more than 50 pups paraded in costume!
Kids costume contest + parade, we're looking to break last year's 400-person record!
For adults… Fresh Farmers and Makers Market, and food & drink specials offered at the variety of oceanfront restaurants, including seaside cocktails at Avenue, and wine flights at The Wine Loft.
Arts & crafts, bouncy rides, DJ, costume characters on the boardwalk, face painting and more!
The shops along the pier offer trick & treating, as well as a special trick or treat experience in Bungalow hotel – perfect for families and groups of friends who want to take advantage of an easy weekend getaway from NYC or Philadelphia.
The Dockyard Social
A STREET FOOD MARKET WITH COMMUNITY AT ITS HEART
EAT WELL. DRINK WELL. DO GOOD
HALLOWEEN SPECIAL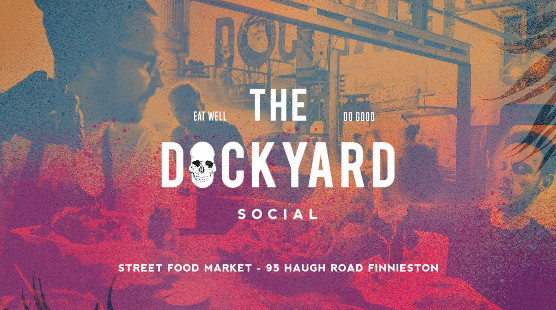 We've got a lot going on this weekend at The Dockyard as we go all out for the Halloween weekend. So, grab your broomsticks and join us for a spooky one.
First of all, we have decided to go FREE for this event meaning NO entry fee and NO tickets.
* If you are looking to offer a free drink to your party you can still purchase these tickets via our website and get your drinks tokens on the door.
Cooking up a storm for you we have a line up of 11 of the best Street Food traders in Scotland.
•Pizza Hawker – The finest wood fired Pizzas, with 48 hr proved sourdough giving the perfect base.
•Abandon Chips – Stacked and loaded waffle fries, McPoutine anyone, or smashed Big Mac?
•NomNam StreetFood – Asian street food to die for – offering everything from Thai style fishcakes to soft shell crab burgers.
•Fujisan – The Glasgow based Scottish/Japanese husband and wife team are back with their incredibly authentic Japanese cuisine!
•Honu – The two Kings of all things Pacific – their Poke bowls caused quite a stir last time they were here!
•Lit Street Food – The boys are back with salt & pepper everything; prawns, squid, chicken all coated in crunchy goodness.
•Noi's Cafe – Homegrown authentic Thai, 10/10 on the chilli scale!
•Bao Down – Taiwanese fluffy buns of pure joy. How about some Crispy Pork belly / Catfish with orange sambal?
•Daizy Delicious / Berto's Brownies – You've never seen brownies like Berto's. Trust me. Vegan + GF options.
•Buffle Wrap – Our favourite bubble waffle slinger returns. We. Can't. Wait.
•Fallen Tree Coffee Truck – Keeping us going with good coffee from U.K. based coffee roasters.
As well as an amazing selection of street food offerings we'll have a special spooktacular Halloween drinks menu for you all to try!
Something For The Kids
We'll have two events on for the wee ones to enjoy!
On Saturday afternoon there will be a free party including Halloween arts and crafts, glitter tattoos and Halloween sweetie bags. There will even be story time with Ariel!
On Sunday we'll have the very popular Harry Potter Workshops during which young wizards will make potions, play with slime and take part in a team challenge! These must be pre-booked via the link below.
Buy Harry Potter Workshop Tickets Here
We are working hard to transform The Dockyard into the spookiest Street Food Market in town so prepare to be scared.
P.S. Dressing up encouraged!
Foodie friendly | Family Friendly | Dog Friendly
Friday 5pm-11pm | Saturday 12pm-11pm | Sunday 12pm-8pm
Thank you a million times over.
Everything we do is for you.
One love.
Kyle ❤️
The Loft 89 Cocktail Bar, located in Cannock, Staffordshire are hosting a The Night Circus themed event on 3rd November!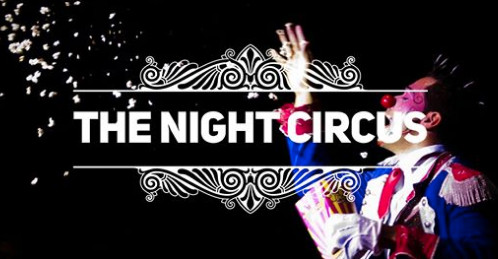 They will be transcending their bar into a world of wonder, filled with a cocktail of tarot readers, psychics and clairvoyants. Read more > https://www.facebook.com/events/306537640127875/?active_tab=discussion
 Yumbles.
The curated marketplace connecting food lovers with the UK's best small batch independent food and drink producers. https://www.yumbles.com/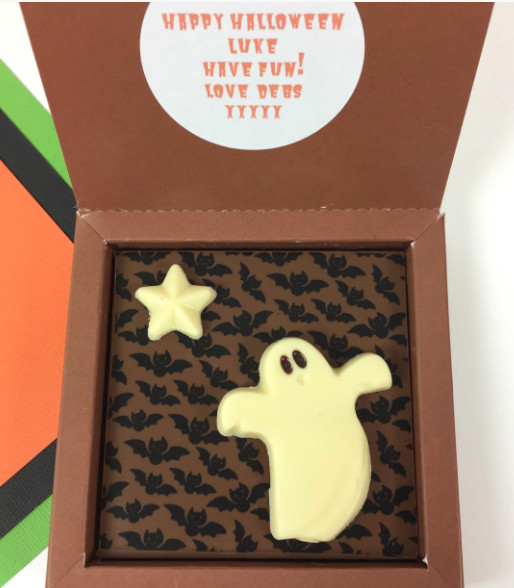 Yumbles have a fantastic selection of spooktacular goodies.
Personalised Message Halloween Chocolate
Spooky Halloween Chocolate Hamper
8 Halloween Cake Pops
Ghoulish Eyeball Cake Pops
Decorative Chocolate Skull
'Monster Mayhem' at The Mall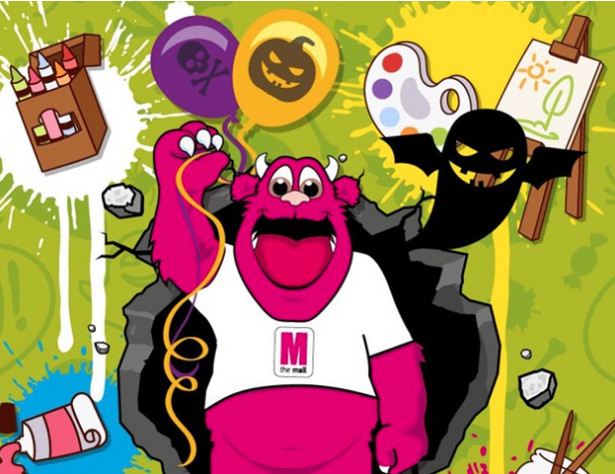 On Saturday 27th and Sunday 28th October The Mall Wood Green is hosting its ever popular Mall Monster weekend which has seen hundreds of children participate in the free spooky arts and craft workshop sessions.
From glitter and glue to paper and paint there will be a host of creative activities for children to help get them ready for Halloween.
Isaiah Fapuro, Marketing Manager of The Mall Wood Green, commented:
"Halloween is one of our favourite times and our free entertainment provides a wonderful opportunity for families to enjoy a variety of activities at the end of the school half term.
"I look forward to welcoming shoppers to our weekend of spook-tacular fun."
The Mall Monster activities are completely free of charge. For more information on The Mall Wood Green visit www.themall.co.uk/wood-green.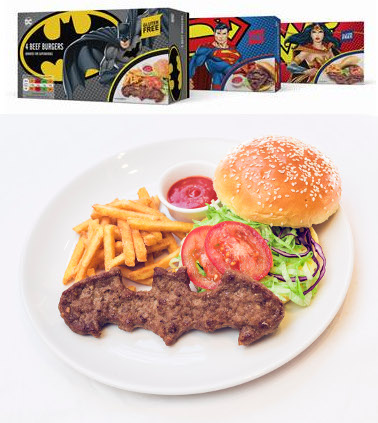 DC Super Heroes logo-shaped burgers and sausages are the perfect pre or post trick or treating tea. See how the tasty Batman Beef Burgers and Pork Chipolatas make the day, gasp as the Wonder Woman Beef Cheese & Bacon Burgers banish rumbling tums and watch as the Superman Beef & Cheese Burgers disappear in moments. Fly down to ASDA to check out the range for the perfect Halloween feast.
RRP: £2.50 for burgers and £2 for chipolatas available from ASDA
Ghoulishly good treats from Cadbury Cakes this Halloween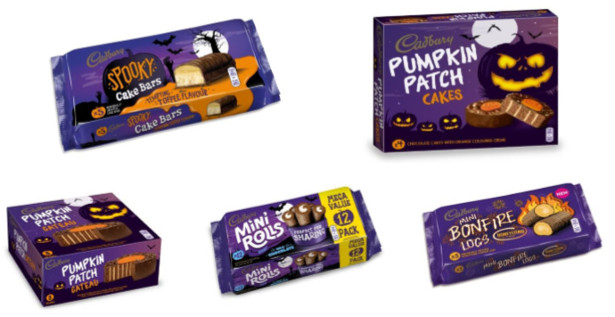 From scarily good gateaus to mini rolls that little monsters will love, there is something for everyone with this year's Cadbury Cakes Halloween range. With prices starting at just £1.00, there's plenty to please those trick or treaters' and still have some left over for a spooky haunted house party.
Cadbury Tempting Toffee Cake Bars £1.00 (exlcusive to ASDA) Unwrap one of these spooky toffee cake bars; a golden sponge and a smooth toffee flavour topping covered in Cadbury Milk Chocolate
Cadbury Pumpkin Patch Cakes £2.00 The much loved pumpkin patch cakes are returning this year and are perfect for a truly terrifying treat
Cadbury Pumpkin Patch Gateau £3 The Pumpkin Patch Gateaux is a terror-tastic sharing cake with scary chocolate swirls, creepy orange crème and a pumpkin patch in the centre
NEW Cadbury Honeycomb Bonfire Logs £1.00 The bonfire logs are great for a cosy night around a big bonfire
Cadbury Tempting Toffee Cake Bars £1.00 (exlcusive to ASDA) Unwrap one of these spooky toffee cake bars; a golden sponge and a smooth toffee flavour topping covered in Cadbury Milk Chocolate
12 Cadbury Halloween Mini Rolls £2.00 Hosting a Halloween bash? This mega value pack of mini rolls are a scarily scrumptious treat when the neighbourhood ghouls pop round
The limited edition Cadbury Cakes Halloween range is now available in all major supermarkets.
Have an exceedingly spooky Halloween with Mr Kipling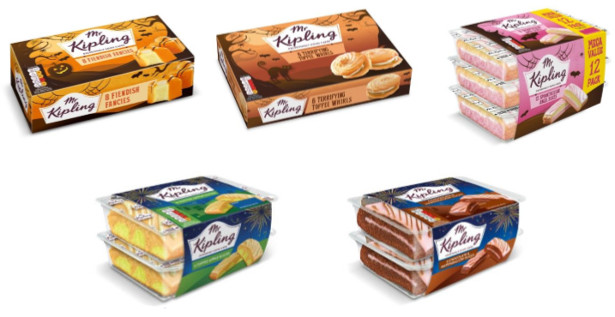 Get Halloween off to a frightfully good start with Mr Kipling's range of spook-tacular cakes. Featuring classics with a terrifying twist and exciting new additions, this year's range is the perfect accompaniment to complete any Halloween party or family movie night.
Mr Kipling Fiendish Fancies £1.00 Mr Kipling Fiendish Fancies feature spooky orange flavoured sponge and spine-tingling orange fondant
Mr Kipling Terrifying Toffee Whirls £1.00 A scary shortcake whirl filled with a creepy toffee crème filling
NEW Mr Kipling Toffee Apple Slices £1.00 An apple sponge topped with a toffee flavoured icing, these bite-sized cakes are the perfect treat bonfire night
12 Mr Kipling Spooktacular Angel Slices £2.00 Perfect for a spooky party or gathering of ghosts
NEW Mr Kipling Chocolate & Marshmallow Slices £1.00 Celebrate the 5th November with spectacular Mr Kipling Chocolate and Marshmallow Slices, including tasty layers of chocolate and creamy marshmallow
GET GROSSED-OUT THIS HALLOWEEN!

With Ghouls and Goblins everywhere, these gross-out Science kits give quite a scare! This Halloween, try as you might, you're guaranteed to get a fright!
Have a gooey, gungy time making glow in the dark slime! The Slime Factory Glow In The Dark set is the yuckiest educational Science kit yet! From Science4You, the set includes everything inside to make incredible creatures that slip, slither and slide! Create jumping balls, monsters, worms and even fish, 17 cool experiments to make what you wish!
Gross Magic is revolting and the most extreme thing in magic! The magic is back, but this time it's in the toilet! Reaching new depths in bad taste (and bad breath), Gross Magic is all about the performing the grossest magic tricks ever! Pull rubbish from an empty dustbin, convince your friends you're handing them freshly hatched cockroaches and magically clean a piece of 'used' toilet paper! Gross Magic comes complete with bogey paddles, a squidgy brain, a loose tooth, brown slime, dustbin, poo cards and loads more disgusting props to aid your dastardly magic tricks!
Shock your friends and family this Halloween with Box of Shocks! Perform lots of wacky tricks which generate reactions of shock and horror – but it's all clean, clever trickery! Every trick and gag in the box has just one target – to take your victim totally by surprise and extract a satisfying shriek! Box of Shocks contains everything you need to create your shocking illusions including vanishing ink, a can of shocks, a body parts box, a magic glass, the finger breaker and loads more! Suitable for children 8+.
Need a hand?! Check out the totally gross (and slightly spooky) Zombie Hand Kit from John Adams Construct your zombie hand by clipping together the skeleton bones to literally form the 'bare bones' of the hand structure. Then, pour in the special liquid to form the green, gross zombie flesh! Add mould and revolting rotting fingernails to your hand, before finishing it off with a covering of decaying zombie skin! When you're ready for your dissection, use the child-friendly scalpel and tweezers included and get your hands stuck into the hand!
Want to freak out a friend? Try the Beating Heart Kit from John Adams – frights guaranteed! It's easy to set up – construct the two halves of the heart, attaching the pump tubes as you go.
Then fill the heart up with fake blood, and mould a gooey outer cover for your heart to make it look authentically gross. To finish, place the heart into the donor organ box included and invite a friend or family member to open it while you make it pump! Perfect for giving friends or siblings a shock!
EDENVALE
MAKE IT WINE TIME, ANY TIME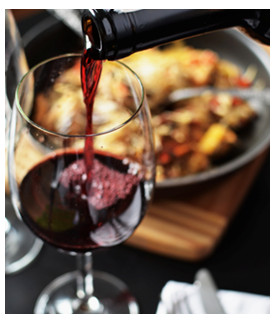 Whether it's to celebrate a special occasion, or just wind down at the end of a long day, there's nothing much better than pouring yourself a glass (or two…) of wine or bubbles. But statistics show that almost 24 percent of Australians have injured themselves as a result of drinking, and even more can't remember what they've done whilst drinking and have regretted how much they've had to drink*. So what if you could have your wine and drink it too – without any of the consequences?
Edenvale alcohol removed wine makes it possible to do just that. Unlike most other non-alcoholic beverage alternatives, Edenvale wines are wines, made from varietal wine grapes, using traditional wine-making methods. Maintaining all the flavour, characteristics and varietal integrity of traditional blends, Edenvale removes the alcohol at the final stage of the wine-making process, leaving behind the health benefits of fermentation but cutting out the alcohol content – and your hangover.
Offering a sophisticated alcohol removed alternative for those who still wish to sip on an adult beverage, Edenvale's range of wines are also perfect for pregnant women, those abstaining from alcohol for various reasons, and health conscious consumers who still want to enjoy the social aspect of having a drink – without having a drink.
Heroes of the comprehensive range include a well-balanced and smooth Chardonnay, a fresh and fruity Sparkling Cuvee, and a Shiraz with flavours of dark plummy fruit and spice. With roughly half the calories of standard wine, you'll not only wake up without the hangover, you'll also be able to have a great night out – wine glass full and in hand – without ruining your diet, or the morning after.
http://edenvale.com.au/
RRP: $9.49 750ml bottle
Stockists: Available now from Coles, Woolworths, IGA, Dan Murphy's and FoodWorks.
Zombie Cocktail the White Rabbit Cocktail Room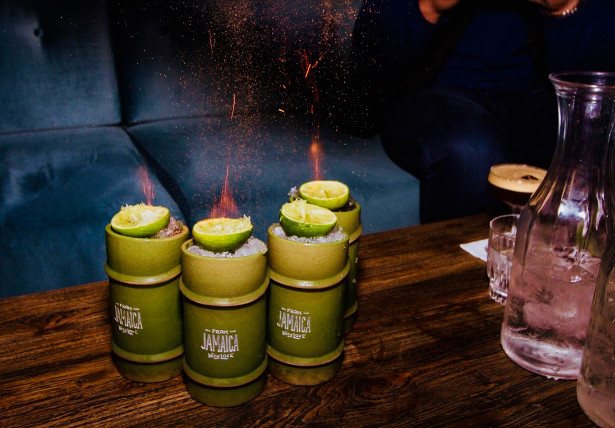 With gold & dark rum, fresh lime juice, spice syrup, pineapple juice & house made grenadine.
Served tall with a live flame! – $15
The Eyeball Cosmo Cocktail at Whitewater Restaurant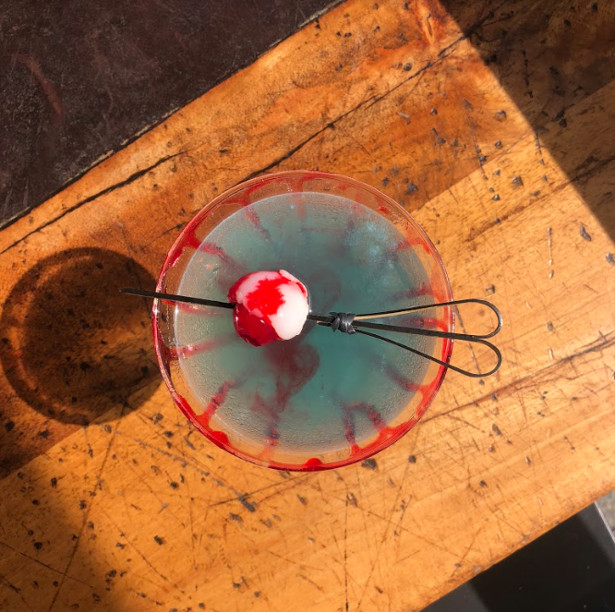 All Hallows Eve is making its way to Manly in the form of a terrifyingly delicious cocktail ' The Eyeball Cosmo' which sill be available from Monday October 29th-4th November. Grab a seat at the bar and watch the experts mixologists whip up this hauntingly good cocktail, after all who doesn't love a Cosmo?
Ingredients:
30ml House Gin
30ml of St Germain
15 ml of Apple Juice
Dash of Orgeat Syrup
Dash of Sugar Syrup
Garnished with a 'Bloody Lychee Eye'
Halloween Kids High Tea at First Edition Canberra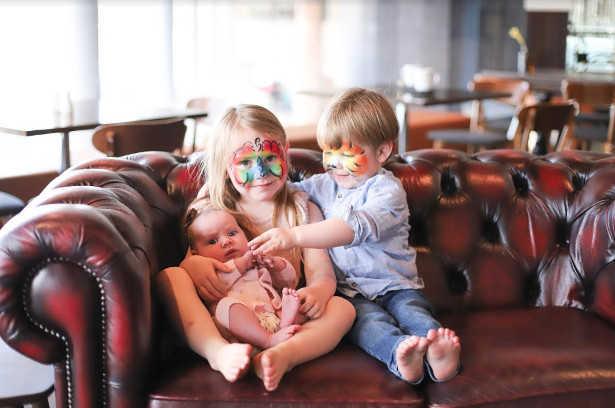 First Edition offers a monthly Kids High Tea with unique theme per month. Catering for children 0-5 years First Edition have partnered with Molly Coddle parties to create a family friendly event. This isn't you conventional high tea, this event encourages parents to relax for two stress free hours whilst the children are entertained with an array of interactive activities such as face painting, arts and crafts and music and dancing. Parents are welcomed with a glass of bubbles on arrival and the morning is complete with a delicious high tea inspired menu created by Executive Chef Jennie Tressler. Monday October 29 will see First Edition's 8th Kids High Tea and it is said to be our spookiest one yet! Little & big kids can come dressed as their favourite Halloween character and take part in loads of interactive activities such as: Face painting, mask decorating and creating music and dance!
For further information regarding each specific event please refer to First Edition's website:
https://www.firsteditioncanberra.com.au/whats-on/
Tickets are available via Eventbrite: https://www.eventbrite.com.au/e/halloween-kids-high-tea-tickets-49638796978
Make this year's Halloween a fright-night to remember, with costumes, decor and party accessories from Flying Tiger…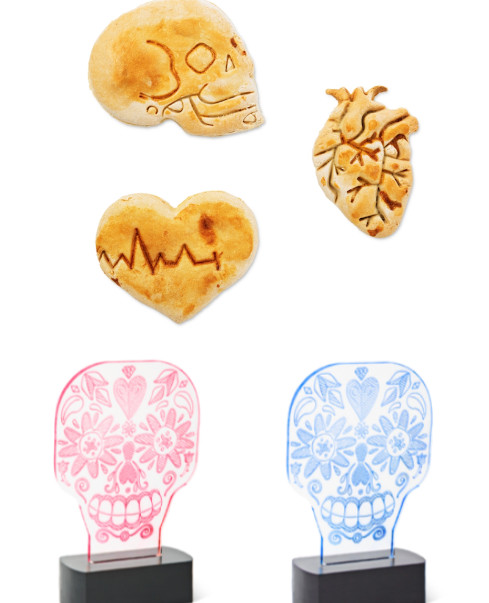 Cookie cutters, £1
Light up table decorations, £6
Glitter garland, £3
Skeleton craft, £2
Glow in the dark cups, £3 for 5
Animal craft set, £3
Straws, £2 for 10
Hanging lanterns, £2
LED pumpkin lantern, £2
Light up cup with straw, £4
Paper lanterns, £3
Snack boxes, £1
Trick or treat buckets, £2
Fancy dress sets, £8
Witch's hat, £3
Animal costumes, £5 each
All from flying Tiger stores nationwide
uk.flyingtiger.com
HAVE A FANG-TASTIC HALLOWEEN!
DIY Craft Kits From Wool Couture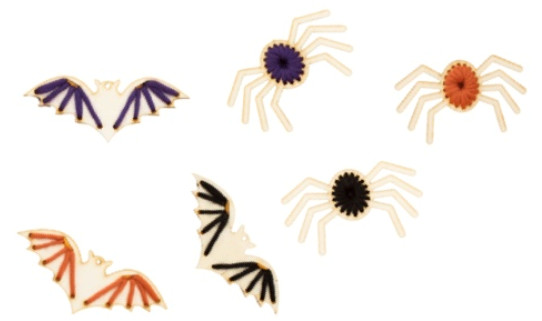 Spooky Bats Halloween Craft Kit / Spooky Spiders Halloween Craft Kit – £0.99 each
The season of skeletons, vampires and all things spooky is fast approaching – so why not add some ghoulishly frightening Halloween decorations to your home from Wool Couture.
The Spooky Spider and Bat Craft Kits cast a spine-tingling shadow across walls and add that personal touch to any haunted Halloween house – certain to scare any trick or treater!
And with a little hocus pocus, the laser cut decorations are great for little witches and warlocks to personalise using spare pieces of yarn lying around the home.
No spell book necessary, only hands required!
www.woolcouturecompany.com
Showcase well-known artist Yayoi Kusama's famous sculptures this Halloween and keep these contemporary pumpkins on display all year round.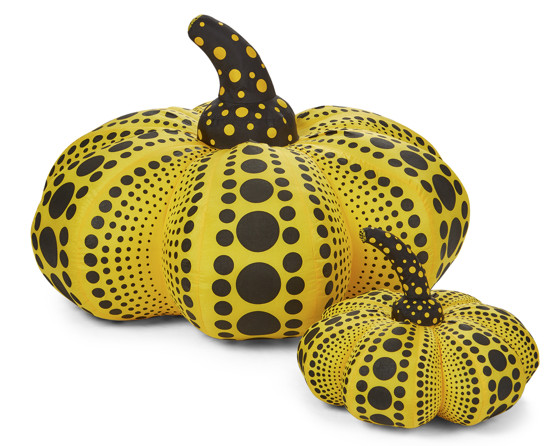 Featuring the hallucination-inspired spots frequent in many of her works,
Yayoi Kusama's famous pumpkin sculptures have been described as alter-egos of the colourful and obsessive artist.
Soft Pumpkin Sculpture – £300 (large), £150 (small)
Available from the Tate shop: shop.tate.org.uk
From bewitching martinis to a twist on a bloody mary guests at your monster bash will love these cocktails from Black Cow, the world's smoothest vodka.
Bloody Cow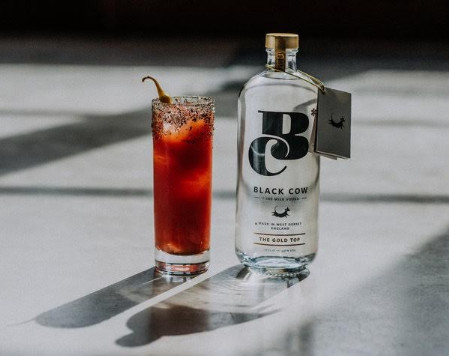 50 ml Black Cow
25 ml of sweet sherry
Top up with tomato juice, good splash of Lea Perrins and Tabasco. Add a dash of celery salt and black pepper. Squeeze a few drops of lemon juice and serve in a hi ball glass over ice
Bitter Cow
40 ml Black Cow
10 ml Liquor 43
10 ml Passion Fruit syrup
20 ml Lemon juice
2 dashes of Orange Bitters
Rim a hi ball glass with lemon curd and brown sugar. Shake and double strain over cubed ice. Top with crushed ice and orange bitters. Garnish with a lemon slice.
Dirty Cow Martini
50 ml Black Cow
Dry Vermouth
Olive Brine
1 large olive to garnish
Pour the Black Cow, splash of dry vermouth and olive brine into a cocktail shaker with a handful of ice and shake well. Strain the contents of the cocktail shaker into a chilled glass and add the olive.
Zangheim: European Tableware & Design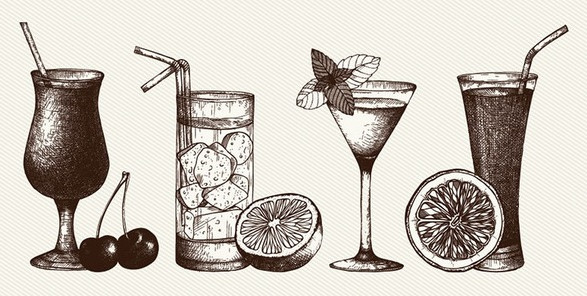 Zangheim is a curated online tableware and accessories shop representing European Brands with high quality products and their specialist techniques to create beautiful dinnerware, drinking glasses and accessories that decorate your table and home.
Date: 14th September 2018
COCKTAIL ESSENTIALS BY ZANGHEIM
Whether your hosting a cocktail party for the forthcoming party season ahead or wanting to gift a friend or family member who loves cocktails and entertaining, Zangheim has your cocktail party sorted!
For the guest who loves a Double Old Fashioned cocktails in crystal.
L-R: Artel – Amber Double Old Fashioned; £210. Artel – Greek Sandblasted Double Old Fashioned; £97. Artel – Rope Double Old Fashioned; £140.
Champagne flutes for free flowing bubbles.
L-R: Christallerie de Montbronn – Cambridge Champagne Flute; £49. Versace – Arabesque Amber Champagne Flute; £166. Villeroy & Boch – Maxima Spiral Champagne Flute; £40.
'Where there is is no wine there is no love" – Euripides
L-R: Christallerie de Montbronn – Spiccato Red Wine Glass 3; £166. Zieher – Vision Red Wine Glass (set of 2); £77. Rosenthal – Estelle Red Wine Glass: £64.
Cold As Ice And Twice As Nice
L-R: Mepra – insulated ice bucket; £166. Mepra – Ice Bucket Due Ice Oro; £197. Mukul Goyal ID Ice Bucket; £159.
Canapes, serving platters and trays
L-R: Zieher – Glass Tray with 3 Porcelain Bowls; £44. Zieher – Solid Walnut Serving Platter – £50. Pinetti – Calf Skin Leather Tray; £278.
HAVE A BOO-TIFUL HALLOWEEN AT FLYING TIGER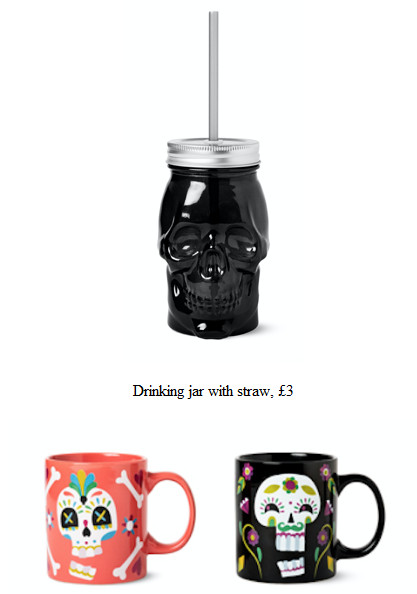 Drinking jar with straw, £3
Mugs, £2 each
Napkins, £1 for 20
Crackers, £3
Snack bags, £1 for 6
Treat sack, £3
All from Flying Tiger stores nationwide.
Find your nearest store at uk.flyingtiger.com
Kids go half price at Knowsley Safari this Half Term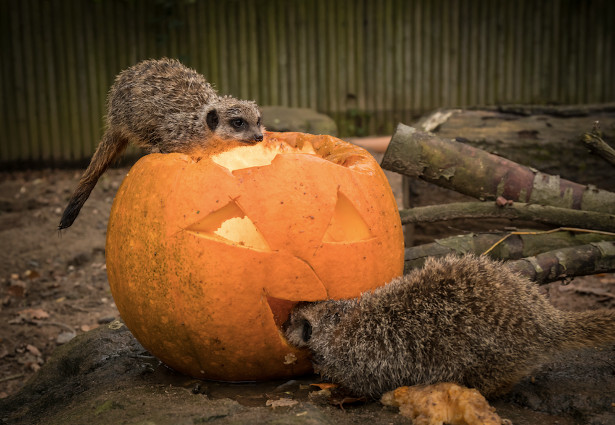 ● Kids go half price
● Mini beast hunt to get to know our native bugs and beasties
● Pumpkin carving and scary mask making in the crafts tent
● Halloween themed Flight of the Talons birds of prey display
DOWNLOAD VIDEO HERE
WHEN: 22nd October – 4th November 2018
WHERE: Knowsley Safari, Prescot L34 4AN
PRICE: Kids go half price at just £6.75 on safari with a full paying adult.
Adult tickets cost £17.50 on the door and £15.75 online
Spend the day at Knowsley Safari this half term for Halloween animal adventures. With a five mile safari drive to explore and a foot safari there is lots to discover. Brand new for this year is the Tiger Trail, where you can immerse yourself in a slice of the Russian Far East to discover what makes Amur tigers nature's greatest predator, why they're at risk of becoming extinct and what we can all do to save them. The new trail offers amazing opportunities to spot the stripes of the largest cat in the world.
Make your half term day out even more special and head to the craft tent for some family pumpkin carving. Pumpkins are £4 each and come ready hollowed out so you can get stuck in with your Halloween masterpiece to take home. With a host of spooktacular activities, your family will be spoilt for choice in the activity tent where they can get creative making scary masks – perfect for trick or treating!
It's not just the team that's getting into the frightful spirit – Knowsley's animals are feeling spooky too! Stop by the Birds of Prey, Flight of the Talons, as it gets the Halloween treatment with magnificent birds swooping overhead. Or take a walk through the Egyptian fruit bat cave, these free flying bats have wing spans of nearly 2ft.
Go on the hunt for mini beasts and get up close to the tiniest critters and creepy crawlies as you explore the woodland walk with our education team, all the while learning about the animals that live right under your feet.
To book, visit: https://www.knowsleysafariexperience.co.uk/halloween-safari-half-term/
HALLOWEEN AT GAIL's BAKERY
CELEBRATE HALLOWEEN WITH NEW SPOOKTACULAR TREATS AND CHILDRENS WORKSHOPS AT GAIL's BAKERY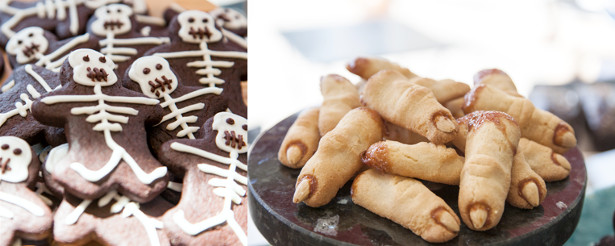 GHOULISH TREATS
GAIL's Bakery Stencilled French Dark Sourdough
GAIL's Bakery Monster Fingers
GAIL's Bakery Skeleton Cookies
CHILDREN'S BAKING CLASSES
GAIL's Bakery will be treating little ones to Halloween biscuit decorating workshops throughout half term starting from Tuesday 23rd – Friday 26th October.
The workshops will run in bakeries across London including Temple Fortune, Highgate, Pimlico, Blackheath, Summertown, Hove, Barnes and Wanstead.
Designed for children under 10, the classes will guide guests through decorating spooky-shaped gingerbread biscuits with icing.
Places at these classes are free of charge.
gailsbread.co.uk
CELEBRATE HALLOWEEN WITH FORTNUM'S BEST SELECTION OF SPOOKY TRICKS AND TREATS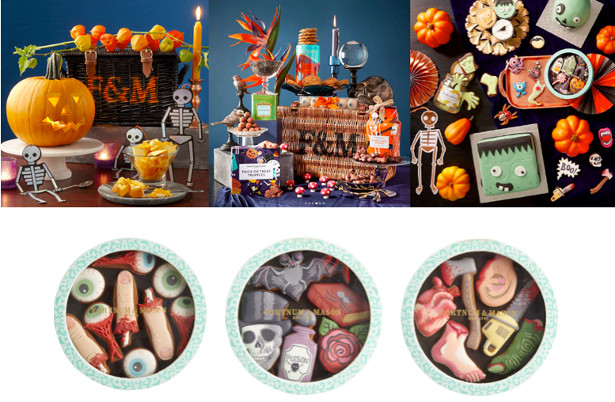 Whether its chocolate designed to surprise and delight or frightful treats that go bump in the night,
Fortnum's have all the spine-chilling additions to your ghostly night covered.
Fortnum & Mason Fingers & Eye Balls Iced Biscuits £15.95
Fortnum & Mason Gothic Halloween Iced Biscuits £15.95
Fortnum & Mason Chainsaw Massacre £15.95
Fortnum & Mason The Wicked Wicker Hamper £65
Fortnum & Mason The Witching Hour Hamper £85
Fortnum & Mason Witches Brew Hot Chocolate £8.50
Fortnum & Mason Spooky Skull Sweets £5.50
Fortnum & Mason Vampire Blood Bites and Ear Wax Pieces £7.95
Fortnum & Mason Milk Chocolate Owl Lolly £5.50
Fortnum & Mason Large Haunted House Lolly £12.50
Fortnum & Mason Cat Figurine £9.95
Fortnum & Mason Milk Chocolate Coffin & White Chocolate Bones £17.50
Fortnum & Mason Trick or Treat Truffles £17.50
Fortnum & Mason Chocolate Coated Caramel Popcorn £9.95
Fortnum & Mason Dark Chocolate with Chilli £5.95
Fortnum & Mason Coffin Biscuit Card £6
Fortnum & Mason Mexican Skull Biscuit Card £6
Fortnum & Mason Milk Chocolate Poisonous Toads 150g £12
Fortnum & Mason Pair Of White Chocolate Skulls 85g £7.50
Fortnum & Mason Lucifer's Biscuits £12.50
Fortnum & Mason Chocolate Coated Pretzels £6.95
Fortnum & Mason Stem Ginger Biscuits £7.95
Fortnum & Mason Lucifer's Marmalade £6.25
Fortnum & Mason Halloween Sweet Mix £9.50
Fortnum & Mason Marzipan Pumpkins & Skulls £9.95
Fortnum & Mason Apothecary Jars Iced Biscuits £27
Fortnum & Mason Dragon Eye Stick Pack (6 Pack) £12.95
Fortnum & Mason Praline Chocolate Skulls 66g £10.95
Fortnum & Mason Bloody Mary Oddi-Tea £6.95
Fortnum & Mason Crystal Head Vodka £75
Fortnum & Mason Fallen Angel Vodka £195
Fortnum & Mason Chill & Ginger Oddi-Tea £6.95
For more information or high res please contact fortnums@sevendialspr.com
www.fortnumandmason.com


Natural Teeth Whitening Kits & Activated Charcoal Whitening Powder! www.biancosmile.com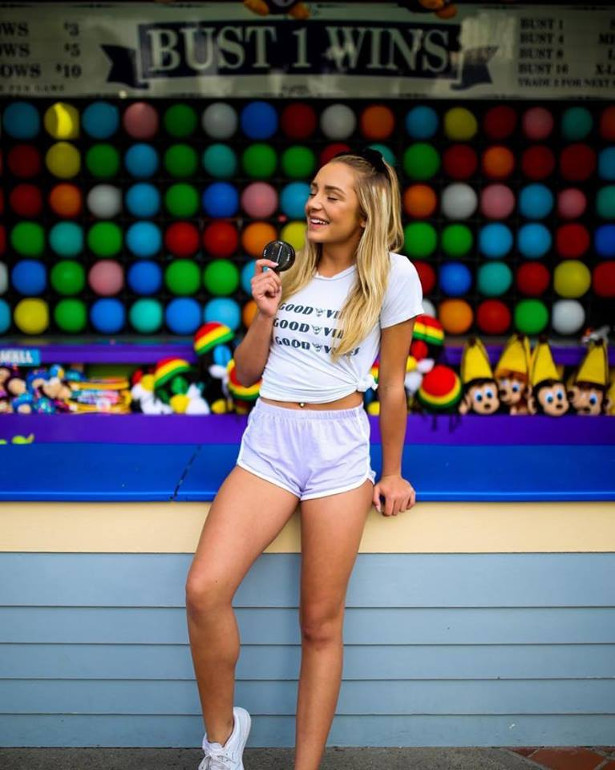 Bianco Smile is Australia's leading Teeth Whitening Company. We make 100% Natural Teeth Whitening Kits, that guarantee results.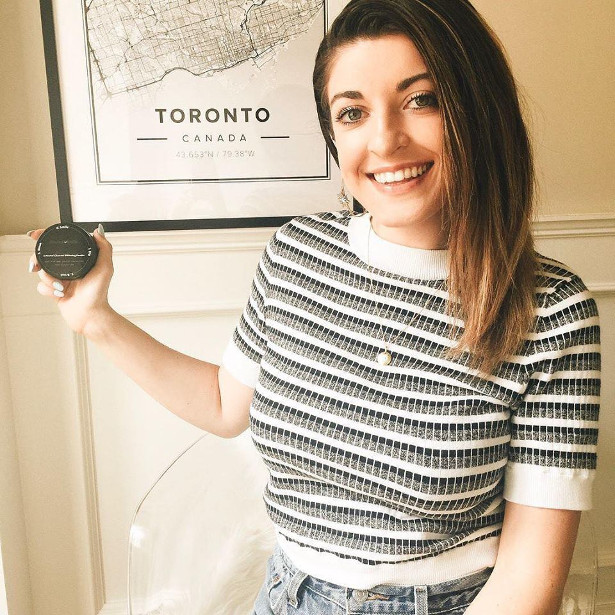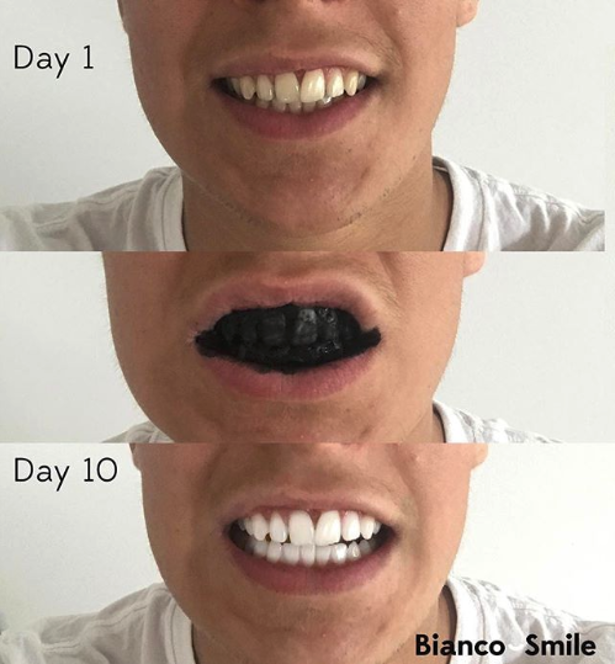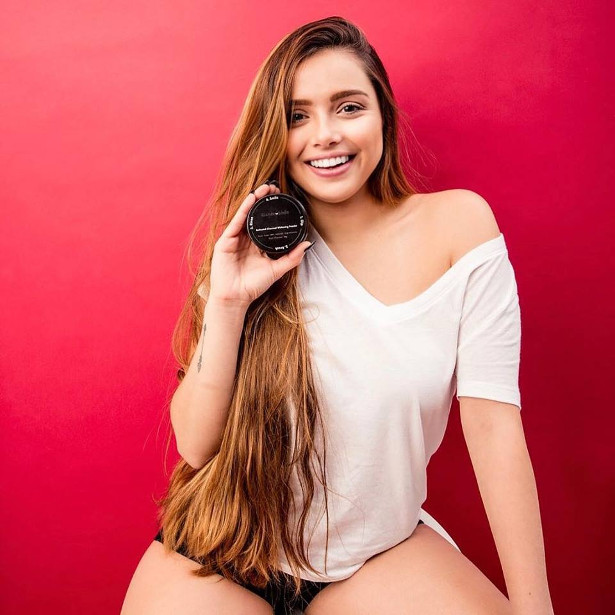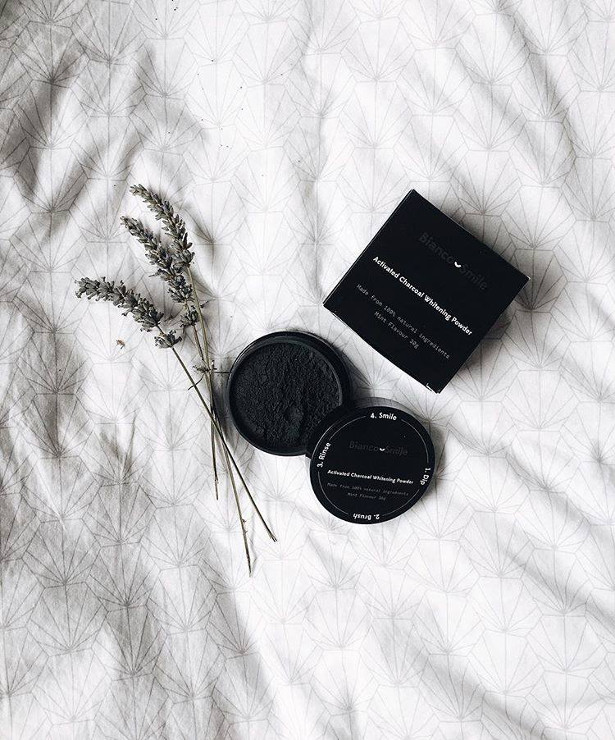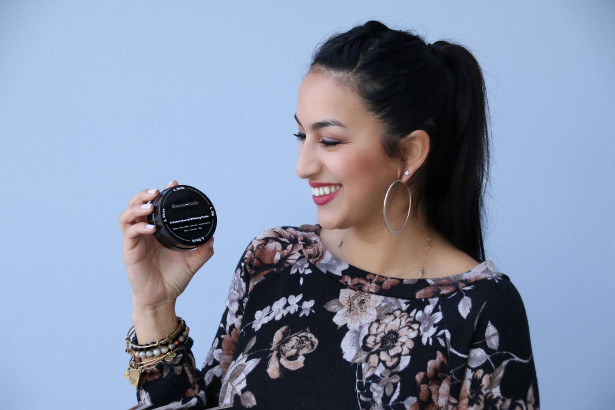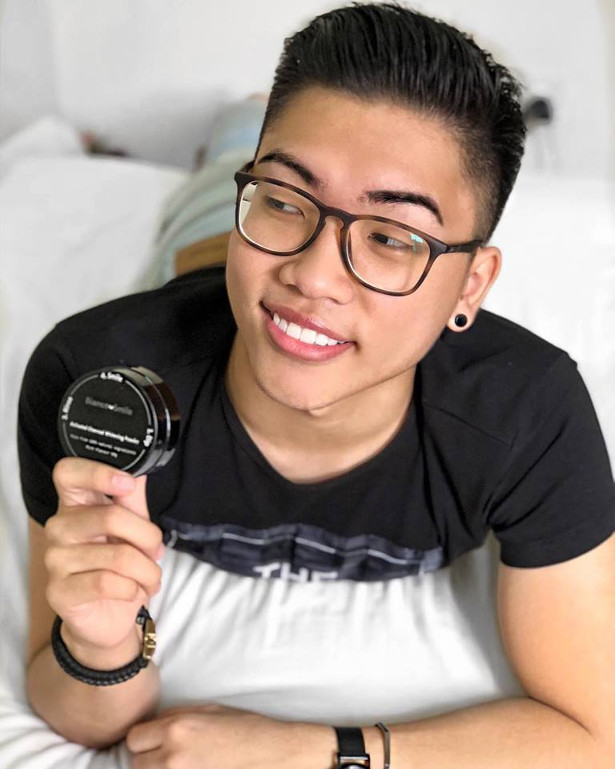 Halloween Kids' Raves for your Little Monsters!


For bags of spine-tingling fun, look no further than Raver Tots' nationwide series of Happy Halloween rave-themed parties! Raver Tots host family friendly raves around the country where kids and grown-ups can hit the dance floor and make memories together. The parties combine the best of UK dance music – including top DJs such as UK Garage chart toppers Wideboys, 90's Rave Legend Slipmatt, Drum and Bass Godfathers Nicky Blackmarket & DJ Phantasy – with tons of kids' fun including fancy dress, face painting, bubbles, balloons, crafts, confetti blasters and giant parachutes in a festival style atmosphere. Throughout October, grown-ups and their beautiful little monsters can get dressed up and enjoy partying together to celebrate their devilish sides at these wicked Halloween events:
• Middlesbrough Teesside Uni, Saturday 20th October 2-4pm 90's Rave with DJ Slipmatt
• Newport South Wales, The Neon 20th October 2-4pm 90's Rave with DJ Vibes
• Woolwich, Under 1 Roof 20th October 1-3pm Drum and Bass Party
• Southampton Engine Rooms, Sun 21st October 2-4pm Drum and Bass with DJ Phantasy
• Southend Talk Nightclub, Sunday 21st October 2-4pm with UK Garage Party Wideboys
• Manchester Lazy Lizard Sunday 21st October 2-4pm Drum and Bass Party with DJ Rap
• Newcastle Uni, 21st October 2-4pm with 90's Rave with DJ Slipmatt
• London McQueen Shoreditch, Saturday 27th October 1-3pm, with Nicky Blackmarket
• Windsor, Vanilla, Saturday 27th October 1-3pm UK Garage Party
• Blackpool, Viva, Sunday 28th October 2-4pm 90's Rave
• Bournemouth, The Old Fire Station, Sun 28th October 2-4pm 90's Rave with DJ Vibes
• Aldershot Princess Hall, Sunday 28th October 2-4pm with DJ Nicky Blackmarket
• Bath Pavillion, Sunday 28th October 3.30-5.30pm with DJ Slipmatt
• Milton Keynes Unit Nine, 31st October 5-7pm with DJ Vibes
• London, Fire & Lightbox 3rd November D&B Rave with DJ Rap
The dress code is spooky, the dancefloors are huge, and while the parties are big, the music is always kept at safe levels for little ears. Every event is always fully risk assed by a NEBOSH Healthy and Safety professional.
Raver Tots also has an ongoing commitment to raising awareness for ADHD and autism and a percentage of the profits go to charities that support children affected by these conditions. Mike is hoping to provide a way for kids with ADHD to work off some energy in a fun-filled and safe environment: to take the 'peace, love, unity, and respect' ethos of the rave scene, and translate it into positive attitudes towards mental health for children and grown-ups alike.
With over 12 million views of their videos in the last few months and features on BBC News, Daily Mail and The Sun, Raver Tots fast becoming one of the UK's most popular family events!
Facebook: https://www.facebook.com/RaverTots/
Twitter: @RaverTots
Instagram: @ravertots
Advance tickets start at £6 for a child, available from http://www.ravertots.co.uk/
Spooky Halloween fun starts here!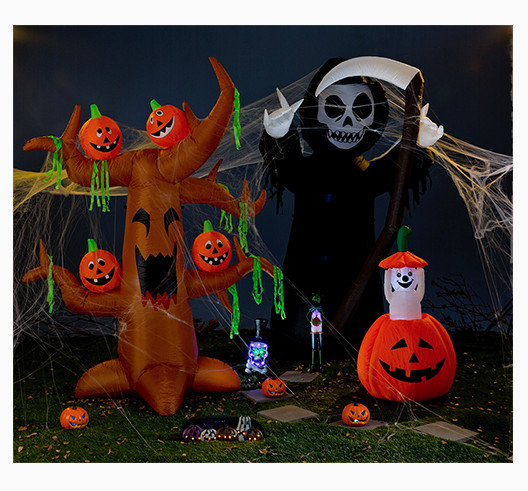 THRILL HALLOWEEN PARTY-GOERS WITH STARBARGAINS' PARTY ESSENTIALS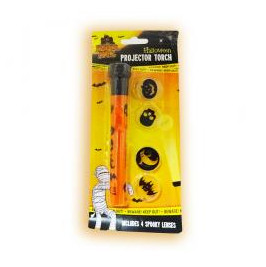 Screamingly good value party must-haves, including face paints, pumpkin carving sets, spooky party decor and more!
£1 perfect party props!
Put a spell on party-goers this Halloween and treat guests to a wickedly themed Halloween party without spending more than £1 on a single party prop from StarBargains.co.uk.
Things That Go Bump In The Night!
Shine a light on pass-the-parcel with the Murder Motel Halloween Projector Torch, just £1.
Murder Motel Halloween Projector Torch
Pumpkin Patch Kids
Carve pumpkin masterpieces with ease using the Murder Motel Halloween Pumpkin Carving Kit, just £1 (Suitable for those 5 years+. Adult supervision advised).
Murder Motel Halloween Pumpkin Carving Kit
Frighteningly Good Face Paint Kits
Unleash littles' inner devils, witches or skeletons with this Murder Motel Skeleton Make Up Set at just £1 for the three-piece set. Or choose the Murder Motel Full Make Up Set, which boasts 14 pieces for just £1.
Murder Motel Skeleton Make Up Set
Murder Motel Make Up Set
Thirst-Quenchers
Make drinks deadly with these Murder Motel Spooky Straws, for just £1 for a pack of five with two spooky designs available.
Murder Motel Spooky Straws
Murder Motel Spooky Straws
All The Fun Of The Party!
Use your last breath to inflate Murder Motel Halloween Spooky Balloons, just £1 for a pack of 18.
Murder Motel Haloween Spooky Balloons
Scare the neighbours by sign-posting the party house with Murder Motel Halloween Haunted Window Signs just £1.
Murder Motel Halloween Haunted Window Signs
StarBargains is your one-stop-shop for trick or treat sweets to keep little monsters at bay come Ol' Hallow's Eve! Equally spooky and yummy, all 'Muder Motel' Halloween sweets are priced at £1 a pop.
GHOULISHLY GOOD GOODIES FROM STARBAGAINS
Scarily big savings of up to 75% off big name branded food and drinks
Swizzells Halloween Treat Bucket – SAVE £2 on RIP, err RRP!
Is the cost of Halloween haunting your pockets already? Well, StarBargains.co.uk is here to help with up to 75% off branded confectionary, chocolates and sweets to keep little monsters at bay this All Hallows' Eve.
Trick or Treat?
Save £2! on Swizzels Halloween Bucket 1.05kg, now just £4.99 from £7 RRP. Top tip: for extra scare value, why not add toy spiders, bugs and bats to make a little bucket of horrors!
Swizzells Halloween Treats Bucket
Sink Your Teeth Into…
Chewits Vampire Fangs, just £1 for a bag-full of fruit-flavoured jelly sweets to make little creatures of the night weak at the knees!
Chewits Vampire Fangs
Oh Mother! What have you done?
Mothers know best! Stock-up on bags of Murder Motel Halloween Body Parts and Cyclops Eyes at just £1 a go, to cater for all who dare to knock on the door this Halloween season…
Hauttman's Halloween treasure hunt is obviously the first one of the VR creations series which we're really excited about the most.
We are very happy to have you playing this project, but remember that this is just the beginning. We encourage you to take a tour of our new website and get to know our philosophy.

Don't Miss the Treasure Hunt Game especially made for Halloween by Swiss Watch Brand Hauttman Play Here > https://www.hauttman.com/blogs/news/happy-halloween. The Captain G.D. Hauttman: Anchors Cursed in a Loop is just the beginning of our VR series.
Welcome to our new VR game. The Captain G.D. Hauttmans, Anchors Cursed in a Loop is an online treasure hunt where you can win prizes from Hauttman Swiss Watches.
Discover your fortune by searching prizes. Enjoy the game and don't forget to subscribe for the next promotions! First 5 winners will get Hauttman Baseball Cap along with 10% discount by emailing us the secret code correctly to mail@hauttman.com. Next 10 players will receive 10% discount by emailing us the secret code correctly to mail@hauttman.com
Ahoy Mateys! The Captain G.D. Hauttman lost his precious watch on the ship. The Ship got haunted by ghosts and ghosts hide the magical watch of Captain somewhere in the ship. Anchors Cursed in a loop. To help crew and the captain find the magical watch for him and bring the code. (mail to mail@hauttman.com)
Controls
Move camera: 1 finger drag or Left Mouse Button Pan: 2-finger drag or Right Mouse Button or SHIFT+ Left Mouse Button Zoom on object: Double-tap or Double-click on object Zoom out: Double-tap or Double-click on background Zoom: Pinch in/out or Mouse wheel or CTRL + Left Mouse Button Double-clicking the background also re-centers the model and sets the camera pivot point to the middle of its bounding box. Double-clicking anywhere on the model sets the camera pivot point to that spot.
Ready Ritas.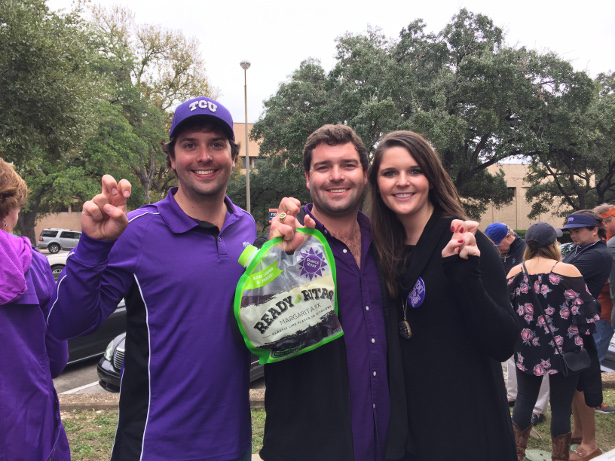 Ready Ritas are lime-flavored Margarita mixes that are available in a multitude of sports themed colors, and in a unique, easy-to-carry pouch. They are perfect for any holiday, because the colors are so much fun. Ready Ritas quickly became a hit with my friends after I started making purple Margaritas for tailgate parties at Texas Christian University football games. The refreshing drink, served up in TCU's school color, was so popular, I started making it in Burnt Orange to satisfy my husband's love for the University of Texas. Rival fans from other colleges wanted their own team Margaritas, and Thomas began mixing colors to match other team and holiday colors. Now there are Maroonaritas, Purpleritas, Crimsonritas, Redritas, Blueritas, a traditional classic lime colored and many more custom colors.
There are three factors make Ready Ritas great, memorable, and the perfect game-day drink. First, of course, is the flavor. It's a new twist on a traditional Rita, a tasty limeade mix that, when you add triple sec and tequila, makes a delicious beverage. The second factor is the color of the mix. Football, rugby, hockey and even baseball fans are very serious about their team colors. Finally, Ready Ritas come in a specially designed plastic container with a handle and closeable spout that make them easy to freeze, carry and take along to any tailgate party or event. Each pouch holds 64 ounces of mix, which when the liquor is added, makes 14 six-ounce Margaritas. There is not a bag on the market that is as versatile. The wide, two-inch spout makes it simple to add the liquor to the mix. After shaking the bag, it's ready to pour over ice and drink immediately. For a frozen Rita, add the liquor and place the bag in the freezer for about 12 hours. Then, just put the frozen bags in an ice chest and head to the tailgate, beach, lake or pool.
Currently Ready Ritas are available online at Ready Ritas.com.
Fun Train Announces October 9th Launch Date for the Horrifying Finale of
The Exorcist: Legion VR for PlayStation®VR
Scariest Story Ever Told Culminates with Chapter 4 – "Samaritan" and Chapter 5 – "The Tomb"
Just in Time for All Hallows' Eve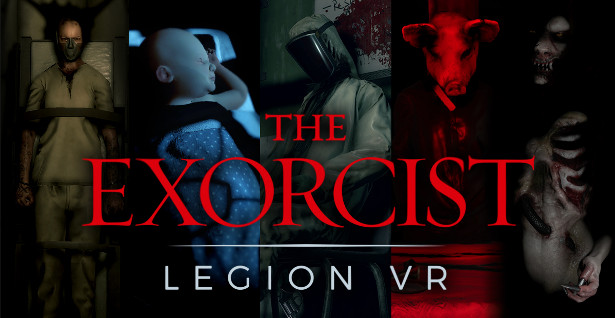 Los Angeles, CA – September 27, 2018 – Fun Train, publishers of top-quality virtual reality games based on iconic cinematic franchises, announced today that the final episodes in The Exorcist: Legion VR saga are set to launch for PlayStation VR on Tuesday, October 9 – just in time for Halloween. Leveraging the transformative power of VR, gamers will experience first-hand the horrific events of Chapter 4 "Samaritan" and Chapter 5 "The Tomb," where never-before-seen demonic entities will push the limits of the player's mental fortitude.
Based in the chilling world created by horror maestro, William Peter Blatty, author of the Academy Award-winning Exorcist series, The Exorcist: Legion VR unfolds through five episodes (each approximately 30 minutes). While the five episodes together tell a dark and disturbing story, each individual chapter includes a full narrative and a completely unique experience.
To set the stage, players step into the shoes of a Boston homicide detective tasked with investigating a series of ritualistic murders, including a priest at a local church. It has all the makings of a serial killer, but they soon discover that it's much more. Following is a summary of Chapters 4 – 5:
· Chapter 4 – Samaritan – A failed quarantine zone in Haiti has been racked by an unknown plague, and a slew of health worker deaths has led to the collapse of efforts to control the mounting victim toll. What (or who) lies at the heart of the epidemic is for you to uncover!
· Chapter 5 – The Tomb – In this grand finale, players are transported deep into the mountains of Upper Mesopotamia to face the demon Pazuzu where one last confrontation will put everything they have learned to the test. The episode features some unique VR mechanics as well as a powerful and exhilarating climax.
"The team at Wolf & Wood have really delivered on this franchise in every possible way," says Fun Train's CEO Douglas Nabors. "The intricate level of detail and deep sense of dread that they have instilled in these new experiences demonstrates how powerful virtual reality is for the horror genre and the VR gaming medium in general."
In addition to the introduction of the final episodes, the entire series now features Spanish & Japanese subtitle localization, enhancements to the calibration system, as well as new comfort options to give players the most immersive experience possible. The Exorcist: Legion VR is compatible with Move and Dualshock controllers, allowing players to choose their preference and offers a variety of locomotion settings including free roam.
The Exorcist: Legion VR has been rated "M" for Mature by the ESRB. Chapters 1 – 3 are available now for download from the PlayStation Store and Chapters 4 – 5 will be available on Tuesday, October 9 for an SRP of $6.99 each. The Complete Series (including the forthcoming Chapter 4 "Samaritan" and Chapter 5 "The Tomb") is available for $29.99 and players can purchase a Season Pass for $24.99 (Chapters 2- 5; Chapter 1 required). For more information, please visit http://exorcistvr.com/PlayStation.
TRICK OR TREAT TIME WITH GREGGS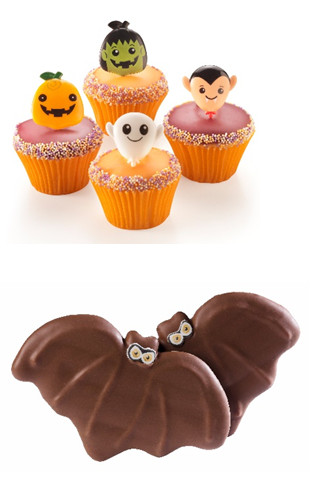 Have a spook-tacular Halloween with these terrifyingly good treats from Greggs. Available in shops from Thursday 4 October.
Spooky Ring Bun
From 80p each
SAVE: Spooky Ring Bun 4 Pack – from £2.75
225 calories
These tasty treats are loved by tiny terrors. The spooky buns are dipped in colourful fondant, rolled in sugar sprinkles and decorated with a plastic Halloween ring.
(Not suitable for children under 36 months due to choking hazard).
Bat Biscuit
From 85p each
286 calories
These scary biscuits are the perfect snack – a gingerbread biscuit covered with Belgian milk chocolate. They even come decorated with sugar plaque eyes, a Halloween staple!
Haunting for Love: The Spirit of Halloween Brings Couples Closer
America Haunts' calls it "Terror Togetherness"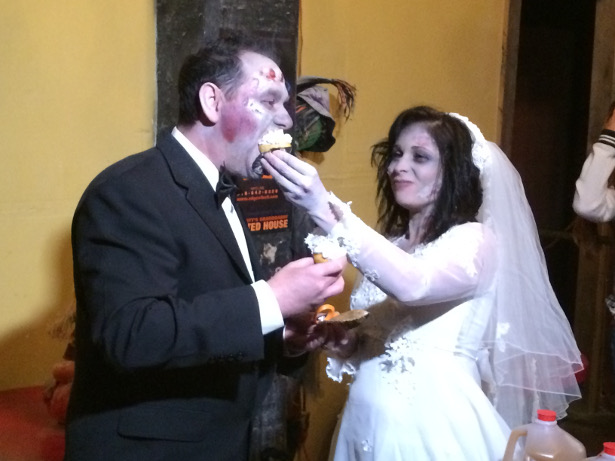 DALLAS, TX. 2018 – "Terror Togetherness" may seem like an oxymoron but haunt industry authority, America Haunts, reports that the fear generated at a good haunted house can actually improve relationships, particularly romantic relationships.
There is science to support this claim according to Brad Nowlin, a licensed marriage and family therapist in the Dallas area. "The excitement that comes with being scared, in a safe and fun environment, can pump dopamine into the brain. A scary haunted house is a good example of a situation that would stimulate the neurotransmitters to the brain that can generate both fear and attraction."
Nowlin adds, "When we are scared, we instinctively grab the person we are with and stay physically close together. Then there is that euphoric moment with a rush of shared emotions when the couple knows they are safe yet their hearts continue to race."
Many couples love the thrills of haunted attractions so much they use the setting to propose or even get married.
"The professional top-notch haunted houses offer the perfect places to take your new date, or your longtime partner. Every year we see couples fall in love at the haunts, and then come back to host their Halloween-themed weddings," said Amber Arnett-Bequeaith, spokesperson for America Haunts. "Love definitely can be found behind the scares and screams."
Haunted attractions also provide a great venue to foreshadow how couples address fear and the level of protection they will give one another in the scariest moments of life. When they become terrified by whatever creeps out from the shadows, one may be courageous or heroic and jump in front of their partner to protect them, or at times couples lack that hero with one or both cowering behind in fear.
"You'd be surprised how many guys are hiding behind their girlfriends at the haunts," adds Arnett-Bequeaith. "It's an eye-opener for couples to see who's the bravest – often it's the women."
Visit americahaunts.com to find when the haunts open to enjoy the scares and create some "terror togetherness".
Top 3 Haunted Attraction Trends Creating a Fury of Fear
America Haunts finds common ground on the evolving thrills in demand to scare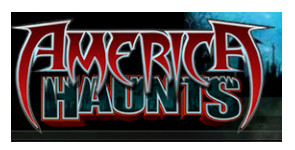 DALLAS, TX. 2018 – America Haunts, an association of the most successful U.S. haunted attractions, has announced the scare trends for Halloween 2018. While the industry has its mainstay characters from zombies and werewolves to witches and vampires, and the best haunted houses have their own haunt-borne characters to manufacture fear, these trends are recognized for those elements that bring frightful traction to the experience.
De-mystifying what it takes to heighten fear is second nature for America Haunts' members, given their decades in the business offering high-caliber fear attractions. Kansas City member Edge of Hell opened in 1975, and despite being the oldest commercial haunted house in the nation, it continues to be recognized for its adaptations to petrify visitors.
This year's trends incorporate the mystic, the innately frightful, and raises the undead from cemeteries from another century. The coast-to-coast trends include:
Dragons
Magical and mythical. Fiery dragons come to life with technology that makes realistic fire breathing, and roaring sounds – appearing from the depths of dark, fantasy storytelling.
"Dragons will definitely have a big presence this year and do their job to create fear," said Amber Arnett-Bequeaith, Queen of America Haunts. "They are spell-binding and attack from above while breathing fire that can burn you alive. They're terrifying."
Killer Bees & the Creepy Crawly
Killer bees, spiders and creepy insects tap into our phobias. Inside haunts, the scare is amplified when these creatures touch visitors.
"The old days of haunted attractions with scary sets visitors view from behind glass are gone," Arnett-Bequeaith explained. "Today, all senses are activated. It's 4D. See, feel, hear and smell inside the haunts. Horror is big because horror is smarter. Guests may hear buzzing sounds and suddenly feel the sensation of killer bees swarming over their face, igniting the phobia of getting stung in a swarm of bees – then discover they are underneath giant hives with killer bee animatronics creating buzzworthy fear."
Graveyards Resurrected
Massive realistic graveyards within the haunt attractions create a perfect scene for screams.
"It's human nature to run from death," said Duane Sandberg, 13th Gate in Baton Rouge. "A staple of the south, our New Orleans-style graveyard has elaborate stone crypts and mausoleums – creating an uneasiness that something is lurking behind the tombs. The smell of death leaches from the coffin and penetrates your nostrils."
For a haunt near you, visit www.americahaunts.com.
Don't Be Haunted By Regret – Tips on How to Halloween this year!

Halloween, as we all know, is widely celebrated overseas and is growing in popularity in South Africa. If marking this traditionally American holiday is new to you, M&M's and Skittles have devised an easy 'How- To-Halloween' guide to a fang-tastic time:
Get into the spirit: Check community groups on Facebook for events in your area to attend with friends and family, such as the Zombie Walk, Haunted Harbor, or Haunted Forest.
Keep calm and carry a wand: Whether you're hitting the town or celebrating Halloween at home, there's nothing like a ghoulish costume to take the occasion next level. Spooky, funny or creative costumes give you an opportunity to be someone different for a day. Find your closest dress-up shop online to hire a costume, or get creative and make your own, which is also a great activity for the kids.
Get the party startled: If you're having your ghoul-friends over for a party, or waiting for the trick or treaters to ring your bell, why not turn your crib into a haunted house. Stick fake spider webs to windows, hang witch's hats from the ceiling using clear fishing line; learn how to carve a pumpkin; wrap your front door in white crepe paper streamers to 'mummify' it and put on some spooky music to help amplify the Halloween atmosphere.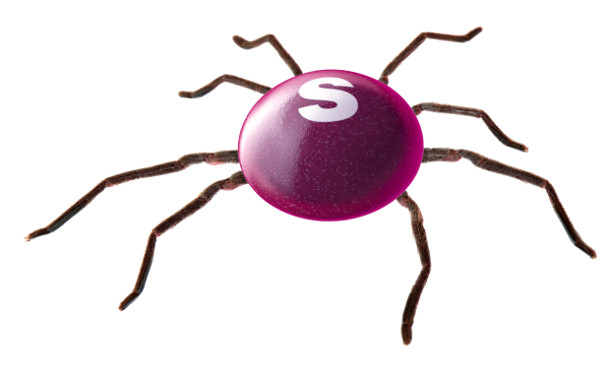 Trick or treat – but be safe: For kids, trick or treating is a blast, but your child's safety is a top priority. For those living in a neighborhood with close friends, get the kids together and pre-schedule visits to houses of close friends or family. If that's not an option, gather all the kids at your place, designate each of your friends a room, and have all the kids go from room-to-room collecting their treats from the grown-ups?
The treats that do the trick: when the neighbour's kids come knocking, be sure to have some sharable snacks like M&M's and Skittles on hand to fill their buckets – because nothing's more scary than a disappointed child.
To extend your Halloween celebrations, M&M's and Skittles are running The Treats That Do The Trick in-store competition until the 4th of November, where you can stand a chance to win a share of R3 million in Ster-Kinekor vouchers to gorge yourself with movie marathons. Talk about a scarily good prize!
To enter, purchase any two packs of M&M's or two packs of Skittles or one pack of each, dial *120*3836# and follow the prompts on the screen. The competition will run in all major retail stores nationwide. Follow M&M's and Skittles on Facebook and Twitter for more info.
Welch's® Mixed Fruit Halloween Fruit Snacks

The Welch's® Fruit Snacks Halloween-themed box and pouch have custom graphics with fun shapes including a bat, witch, ghost, haunted castle, and pumpkin. These fruit snacks are perfect for trick or treating, lunchbox treats or parties.
KEY PRODUCT FEATURES:
ü Made with REAL fruit
ü Fruit is our first ingredient
ü Gluten-free
ü No preservatives
ü Fat-free
ü 28-count box $4.49
ü 85-count box $7.99-$9.99
ü Available at Walmart, Target, Dollar General, Walgreens, CVS, Kroger and other local retailers
Tipsy – Bottle stacker
This tipsy witch prefers wine to whiskey.
With her help, your bottles won't rock or roll,
she's got them all under control.
The witch-hunts of Salem didn't catch her,
but your private collection sure did…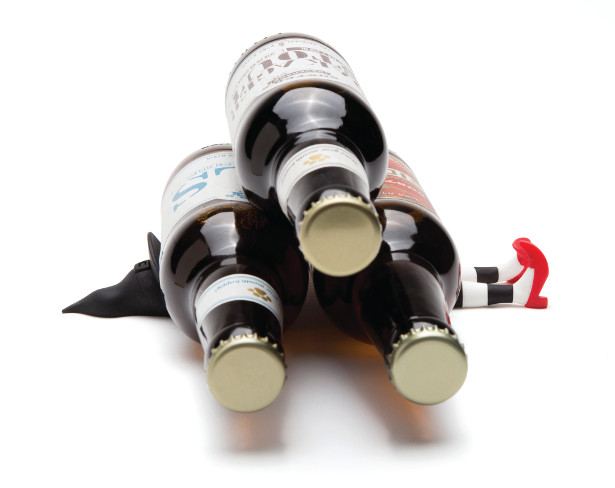 Free Shipping Worldwide
https://www.animicausa.com/shop/Tipsi-Bottle-stacker/tpflypage.tpl.html
Price: $15.99
Animi Causa
Telephone number: 039643424
——
Gracula – Garlic twist
Description: But not Gracula – one twist of his head and he will crrrush
your garrrlic to smithereens…Mwa Hahahaha!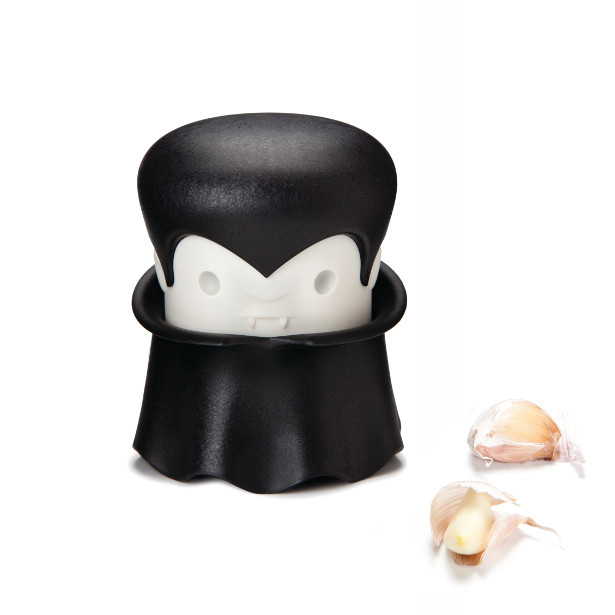 Free Shipping Worldwide
View product on company website:https://www.animicausa.com/shop/Gracula-Garlic-twist/tpflypage.tpl.html
Price: $16.99
——
Brain Drain Sponge Holder
You don't need to be a brainiac to use this sponge holder.
Whether in the shower or in the kitchen- Brain Drain will
keep your sponge in mind.
Make sure to do a good job cleaning, he's watching you!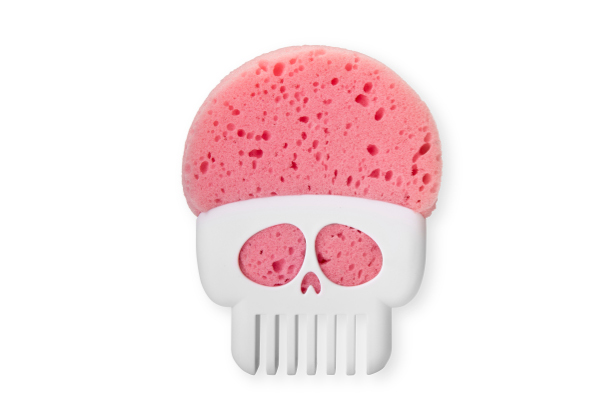 Size: 8 x 10 x 4.3 / 3.1 x 3.9 x 1.7 in
Free Shipping Worldwide
View product on company website:https://www.animicausa.com/shop/Brain-Drain-Sponge-Holder/tpflypage.tpl.html
Price: $12.99
——
Falling Bookend
metal bookend that supports your books
at an angle and incorporates them into a
dramatic situation on your bookshelf.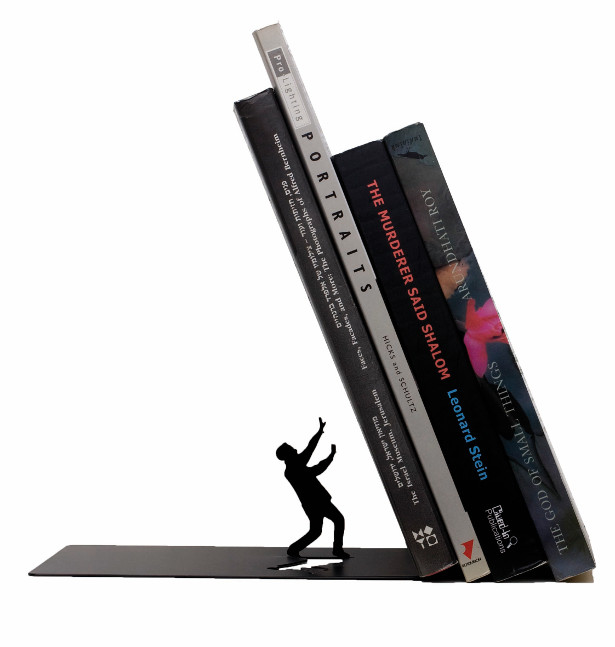 H18.5 x W12.5 x D11.5cm
This falling books bookend is a decorative item that looks best
when supporting a limited number of
hardback books
View product on company website:https://www.animicausa.com/shop/Home-Accessories/Falling-Bookend/tpflypage.tpl.html
Price: $24.99
——
Agatha – Spoon holder & Steam releaser
Double, Double, Toil and Trouble…
Concocting a delicious potion?
Agatha will hold your spoon and release the steam
from your bubbling pot!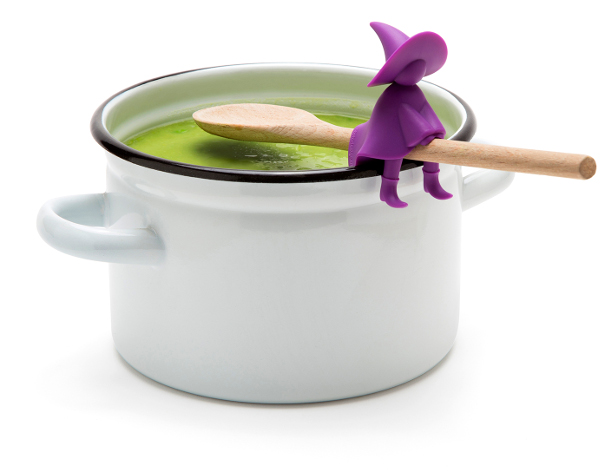 Size: 8 x 5 x 5 cm / 3.14 x 1.96 x 1.96 in
Material: Silicone
View product on company website:http://www.animicausa.com/shop/Agatha-Spoon-holder-Steam-releaser/tpflypage.tpl.html
Price: $13.99
——
Pan Man – Spatula
It's Pan Man to the rescue!
With his magnetic powers and mighty cape,
he makes flipping and serving a piece of pancake.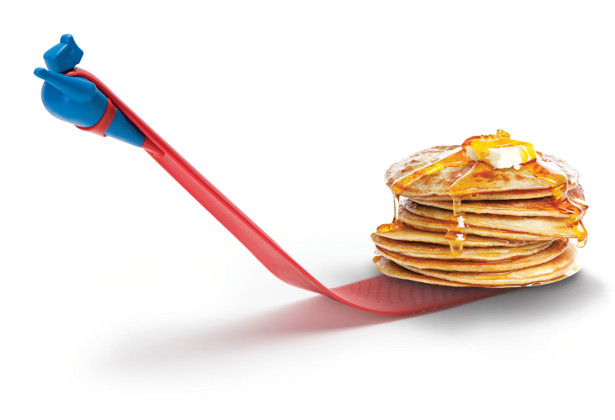 Material: Plastic
Size: 33 x 7.5 x 6 cm / 12.99 x 2.95 x 2.36 in
Free Shipping Worldwide
View product on company website:https://www.animicausa.com/shop/Pan-Man-Spatula/tpflypage.tpl.html
Price: $15.99
——
Heroshelf – Superhero Shelf
Are you constantly late for work because you can't find your keys?
Does tracking down your phone feel like your kryptonite?
It sounds like you need a hero!!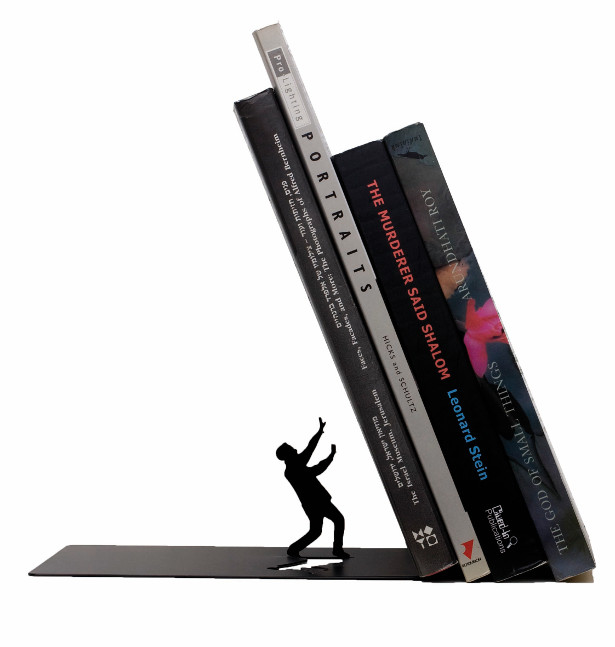 Heroshelf is here to hold all of your easy-to-lose belongings, making
him the small stuff saver you've been looking for!
Personalize Your Pad! Want to make a subtle statement about your
superhero obsession?
This superhero key holder organizer is perfect for doorways and
bedsides.Tastefully customize your home or office with the sleek
black design and a touch of comic book character.
This decorative key holder is crafted with durable bent metal and
coated in electrostatic paint, providing you with premium superhero
bedroom décor that'll hold up to the test of time!
Mighty Mount! When you're counting on a wall shelf to hold your
belongings, you need a shelf with exceptional strength!
The Heroshelf wall mount key rack is strong and dependable.
Simply screw your floating shelf into the wall with the provided screws
and watch it stay in place through daily use!
Enjoy unmatched organizing versatility, hanging objects from his
arms, legs, and even the back of his cape!
Need a reminder that rent's due?
The Heroshelf comes with a small magnet so you can easily put
notes where you'll see them, saving you from missed appointments
and dates!
The Guy-Approved Gift! Shopping for the fan of all things superhero?
Get him a practical present he'll love!
Our floating bedside shelf is the perfect addition to any apartment
or man cave, for Father's Day gifts you'll feel good to give.
Long-Lasting Quality! high-quality metal, guaranteeing you super
strength and style!
Material: Metal,
Color: Black.
Size: 42.5 x 12.5 x 9.7 CM / 16.73 x 4.92 x 3.81 in
View product on company website:https://www.animicausa.com/shop/Heroshelf-Superhero-Shelf/tpflypage.tpl.html
Price: $49.00
——
Spaghetti Monster – Colander
This spaghetti monster is a straining master.
And if you're planning a spaghetti dish,
this noodly master will grant your wish!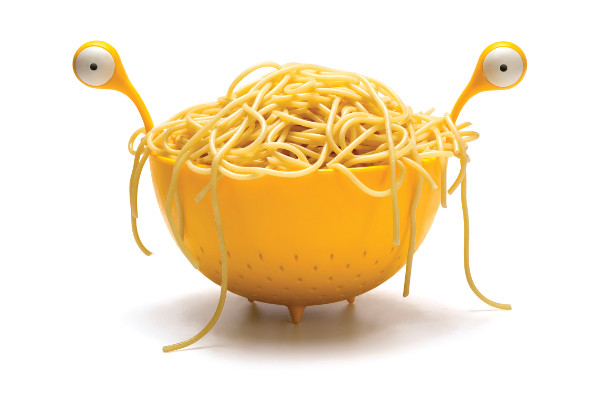 -Designed to fit one box of spaghetti.
-Rinse thoroughly before first use
-Do not microwave
-Dishwasher safe
-BPA free
-Resistant to boiling water
-100% Food safe
Size: 19.5 x 31 x 22 / 7.67 x 12.20 x 8.66 in
Material: plastic
Free Shipping Worldwide
View product on company website:https://www.animicausa.com/shop/Spaghetti-Monster-Colander/tpflypage.tpl.html
Price: $19.99
——
 Catpeeler – Black
This peeler is a real cool cat. It sits in the kitchen, purrs
with delight and sticks out its tongue whenever you peel
your vegetables.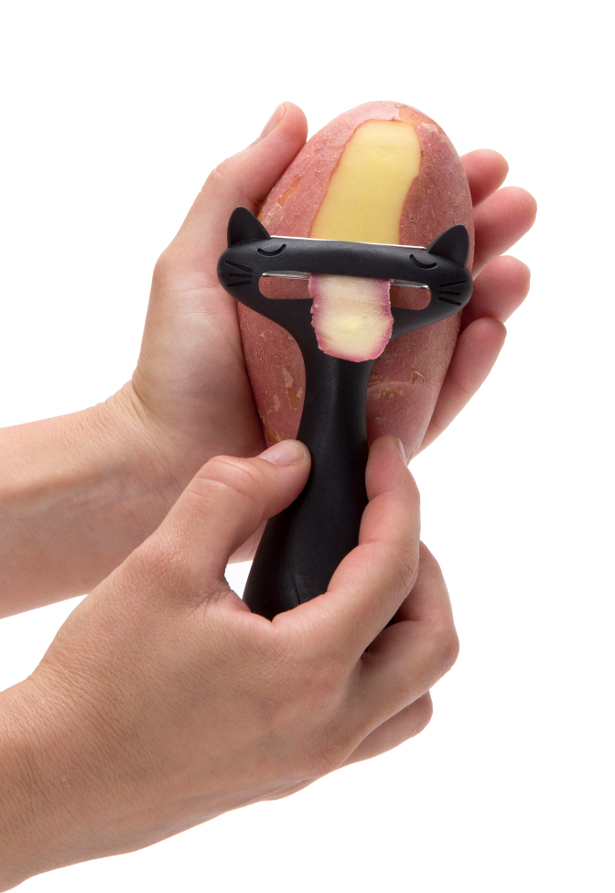 Material: Plastic
Size: 13 x 7.5 x 3.5 cm / 5.1 x 2.9 x 1.4 in
View product on company website:http://www.animicausa.com/shop/Catpeeler/tpflypage.tpl.html
Price: $14.99

Walkabout
Bats, Broomsticks, Beats and BACARDI!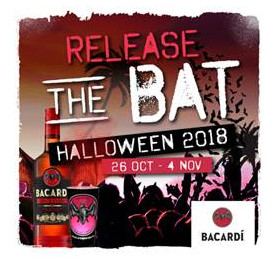 No 'Tricks', just unmissable 'Treats'
Walkabout team up with Bacardi this Halloween!
Image result for walkabout release the bat
Walkabout is set to deliver a bonza party this Halloween as they partner up with Bacardi for a 10 day Spooktacular festival of offers and events across the nation.
The down-under bar is going bat hit crazy this Halloween with special promotions on Bacardi Carta Fuego – red spiced rum with fire in its soul! Aged for no less than one year and torched in oak barrels, shaped through charcoal and mixed with a secret blend of spices for a wicked yet smooth taste.
Book ahead to secure the 'Bacardi by the bottle' deal where you get your very own bottle of Bacardi Carta Fuego and two jugs of mixer for just £65, or simply enjoy a 'Bacardi Cuba Libre', a perfect potion comprised of Bacardi Carta Fuego, Coke and Lime, at a slashed price of £3.25.
So, get your costumes at the ready as the main event on Saturday 27th October is set to be a thriller night. There's guaranteed to be Disturbia on the dancefloor with a live DJ playing killer tunes to monster mash your way through to the devil's hour, as well as themed games and giveaways.
Teething Toys for Little Vampires
What goes bump in the night?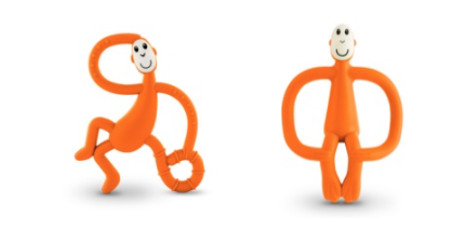 Prevent wailing at ungodly hours this Halloween – give your little pumpkin something soft, safe and soothing to sink their teeth into…a Matchstick Monkey of course!
Available in a selection of colours, including seasonal orange, it's the perfect Halloween gift for small teething babies right up to three year olds.
FEATURES INCLUDE:
•Ergonomically designed with bumps on the back of the head to gently massage baby's gums
and apply teething medication right to the source of the pain
•Easy to grasp handles
•Hygienic application of gels and granules
•Gets to the source of the pain, soothes sore gums
•Dishwasher, fridge & steam/cold water steriliser safe and freezer friendly
Available in a selection of colours, including seasonal orange, it's the perfect Halloween gift for small teething babies right up to three year olds.
Designed by 'mumpreneur' Katie when her daughter Coco was born in 2015, Matchstick Monkey is an ideal solution to a real problem, preventing those tiny teeth from nipping your fingers when applying teething gel to painful molars.
With ghastly ghouls and wicked witches on the loose, Halloween can be intimidating for little ones. If you want to get in the spooky spirit without the tears, try out the Creative-Tonie Spooky. A brand new smash hit audio player from Europe which brings to life the magic of storytelling and encourages creativity and imagination in little ones.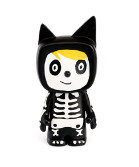 This hand-painted figure allows parents to record up to 90 minutes of stories or songs by using the Tonie-App or let your little monsters trick you, by recording their very own spooktacular story! Once the Tonie is placed on the top of a Toniebox, the story begins.
The Creative-Tonie Spooky is £11.99 and can be purchased online at tonies.com.
Available in several stylish colours, the eye-catching cube allows children to take control of how and where they listen to music and stories – simply place a chosen Tonie on top of the Toniebox and the audio content will start playing; remove the Tonie and it will stop. There is a range of Tonies available for children to collect from cherished classics such as The Gruffalo and The Little Prince as well as new imaginative stories.
tonies® was launched by two fathers in Germany in 2016 and since its release has sold millions across Europe, and now they're ready to light up little imaginations in the UK and Ireland and spread the magic of storytelling far and wide.
Tonies and Tonieboxes are available from Amazon, selected toy retailers, bookshops and via the tonies® website www.tonies.com.
FANTA LAUNCHES SPOOKTACULAR NEW FLAVOURS
Fanta is celebrating the arrival of Halloween season with two frighteningly new flavours, BLOOD ORANGE ZERO & PINK GRAPEFRUIT ZERO.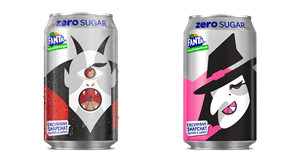 Earlier this year, fans of Fanta were invited to vote for which new flavours they would want to see launched. The flavour election saw 150,000 votes from the UK public with two spooktacular flavours Blood Orange and Pink Grapefruit coming out on top of the vote.
Renowned artist Noma Bar has given the new flavours a Halloween twist, transforming the Fanta bottles and cans with unique ghoulish graphics.
His designs will also be featured on packs of Fanta Orange, Orange Zero, Fruit Twist, Fruit Twist Zero and Fanta Lemon.
AVAILABLE AT PARTICIPATING RETAILERS
Rocky Horror Show Twisted Disco at Hoxton Square Bar & Kitchen
Tickets: http://www.hoxtonsquarebar.com/listings/club-nights/29237/ouse-presents-rocky-horror-twisted-disco/
Date: Saturday 27th October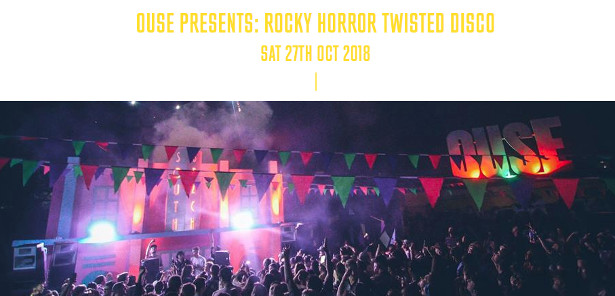 This Halloween, London's eccentric roaming production maestros, Fables bring their décor lead party experience, OUSE back to Hoxton Square Bar & Kitchen. The venue will open its doors for a twisted Halloween and invites guests inside our fabulous and charmingly warped reality to celebrate the cult comedy horror classic, The Rocky Horror Picture Show! For one night only, Dr. Frank-N- Furter opens his steamy castle doors and invites you to drink and dance with him and his outrageous and sinister friends. Dr Farnk -N-Furter's Poison cocktails Mai Tai's made with Appletons Estate Rum, Orange, Pineapple and Lime will be shaken and served in medicine bottles. With outrageous DJ performances from the cult classics like The Time Warp and Sweet Transvestite to house and disco classics the OUSE DJs will be playing a range of genres and Halloween classics, teamed with exquisite food from orange buffalo and rocky horror inspired cocktails, guests are in for a treat and a trick or two!
Buffy The Vampire Film Screening and Clubnight at The Book Club – Welcome to The Bronze
Tickets: https://thebookclub.eventcube.io/events/13813/a-buffy-the-vampire-halloween-welcome-to-the-bronze
Date: Saturday 27th October
This Halloween, The Book Club is transforming… Welcome to your (new/oldest) favourite club, THE BRONZE… Gather up the Scooby Gang and head to the local watering hole on the wrong side of town to listen to some rockin' alt tunes, 90s hip hop and dance music classics in this homage to all things Buffy.
Sketch the gang with Art Macabre 4-6pm in one of the best life drawing salons yet. From sketching Spike's perfect jawline to smudging charcoal into messy black Xander locks; to outlining Buffy herself, this is a must for every Buffy fan. Join us from 6pm-8pm to watch the iconic episodes, Hush and Once More with Feeling; and sip on some delicious 'Slayers Sour' Cocktails made with Four Roses Bourbon, Solerno Blood Orange liquor, Lemon, Egg White and a bloody rim.
Early on in the night you can expect our resident DJs to be playing some of the best songs of the era playing tunes from bands like The Cranberries, Hole, Treble Charger and Mazzy Star and Dingoes Ate My Baby to set the tone, but then as things get later and darker and the tunes louder, the vampires will appear, demanding only the best in 90s dance music.
Life Drawing: 4pm – 6pm / Buffy Screening: 6pm – 8pm / Club night: 8pm – 3am
Just Juice Carnival of the Dead at Queen of Hoxton
Date: Saturday 27th October
Tickets: https://queen-of-hoxton.eventcube.io/events/13586/just-juice-carnival-of-the-dead
Just Juice is taking a trip across the Atlantic for this year's Halloween celebrations and visiting the sights and sounds of the Mexican 'Day of the Dead' carnivals. This fiesta traces its beginnings all the way back to the Aztecs and the Mexicans and our south American counterparts have been showing us how it's done ever since. You can expect the usual crazy décor and over the top production you've come to expect from Just Juice and Queen of Hoxton teams on Halloween plus lots of spooky surprises.
Musically speaking, we are hyped to announce that we have two amazing guests stepping up to the booth in the form of, Amy Becker (Acrylic) and Swing Ting Feat. Fox. They will be leading the parade in the basement which will be hosted by residents Silas & Snare. It's safe to say, we are expecting more of the usual bass heavy carnival riddims provided by our resident duo and their heavy weight selection of guests. On the ground floor you will find Just Juice friends Melt Out Crew hosting with their carnival brand of Hip-hop, Garage, Dub, House and more. While in our new room, Gin & Juice resident Elwood, providing a mix of party music. So, Don your finest freaky frocks, paint those Candy Skull faces and, well, dance the floor to death. Tequiling Me Softly Paloma cocktails will be on offer with El Jimador Tequila, Grapefruit, Lime Orange.
Halloween Neon Naked Life Drawing at Queen of Hoxton
https://queen-of-hoxton.eventcube.io/events/13954/neon-naked-life-drawing
Date: Monday 29th October
It's that time of year again. Are you ready for the Neon Naked Halloween Special!!! This year we're going all out Radioactive Fluoro Zombie!!! It's going to be fangtastic! Draw in UV with Neon Naked Life Drawing! Join us in East London for an evening of vibrant artistic fun. Come to a life drawing class like no other using neon reactive arts materials to draw inspiringly colourful life models.
This class explores creative drawing, moving away from the perfectionist traditional teachings of life drawing. By trying out a number of different image making techniques from continuous line to pointillism the artists are encouraged to think outside the box and create more unusual imagery.
Glee Club Halloween Special at Queen of Hoxton
Date: Tuesday 30th October
Tickets (free)https://queen-of-hoxton.eventcube.io/events/13960/queen-of-hoxtons-glee-society
A weekly sing song for guests to drop into every Monday at Queen of Hoxton led by Sara Templeman (Musical Bingo / Rockaoke / Sounds Familiar Music Quiz). This week we'll be singing spooky specials!
This is Glee Club for EVERYONE & ANYONE! Expect bangers from Britney to Journey. Working on songs accapella each week with a different theme every time, super fun warm ups, dance moves and a jolly old knees up at a sweet bar down in Shoreditch.
A Halloween must have, Cranes Cranberry & Blood Orange Liqueur.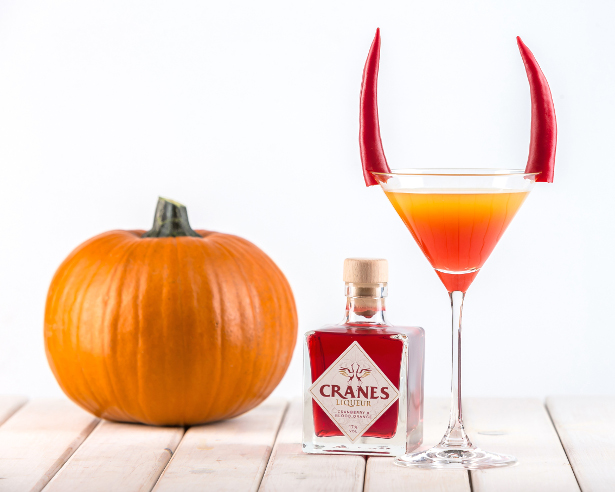 Thrill your friends this Halloween with Cranes cocktail recipes. Cranes vibrant blood red liqueur is the ideal ingredient to create tantalising spooky cocktails for your friends this Halloween. Made from the highest quality cranberries and infused with natural blood orange juices and rind, this versatile ontrend liqueur is not only delicious neat, but perfect for pimping a glass of Prosecco and spooking up timeless cocktails such as the Cosmopolitan.
Cranes Liqueur was developed by Co-Founders, and identical twin Brothers, Ben and Dan Ritsema in collaboration with one of the UK's top mixologists. Created in Britain, this double award-winning smooth liqueur, is made from natural ingredients, with over 115 cranberries going into each 50cl bottle.
At 17% volume and perfectly balanced, Cranes Cranberry & Blood Orange Liqueur is the ideal spirit for creating deliciously creepy Halloween cocktails, that will tantalise your taste buds and thrill your guests!
Bloody Pomegranate Cosmo
Spook up your Halloween, with Cranes Bloody Pomegranate Cosmo cocktail.
Ingredients; – 2 Parts pomegranate juice – 1 Parts vodka – 1 Part Cranes Cranberry and Blood Orange Liqueur – ½ Part lime juice – Lychees – Cranberries
Method; 1. Fill a shaker with ice 2. Add all spirits and juice into the shaker and Squeeze ½ part lime juice into the shaker 3. Shake until cold, approx. 10 seconds 4. Using a cocktail strainer, strain the liquid into a martini glass 5. Insert a cranberry into the middle of the lychee
Feeling extra spooky? Add some black sugar to the rim of the glass!
Trick or Treat
Thrill this Halloween, with Cranes Trick or Treat gin based cocktail.
Ingredients; – 3 Parts pomegranate juice – 1 Parts gin – 1 Part Cranes Cranberry and Blood Orange Liqueur – Lychees – Cranberries
Method; 1. Fill a shaker with ice 2. Add all spirits and juice into the shaker 3. Shake until cold, approx. 10 seconds 4. Insert a cranberry into the middle of the lychee
Cranes Heat of the Moment
Spice-up your Halloween party, with Cranes Heat of the Moment tequila based cocktail.
Ingredients; – 3 Parts mango juice – 1 Part tequila – 1 Part Cranes Cranberry and Blood Orange Liqueur – ½ Part lime juice – 2 Chillies – Sugar
Method; 1. Fill a shaker with ice 2. Add all spirits, juice and squeeze ½ part lime juice into the shaker 3. Shake until cold, approx. 10 seconds 4. Wet the rim of the glass and place in sugar 5. Cut the chillies and place on the edge of the glass.
Cranes Liqueur is available at a host of farm shops, garden centres, bars and pubs across the UK, as well as online at: https://www.drinkcranes.co.uk/cranes-stockists/shop-online/
MEN OF WAR
Half-Term Events at the Mary Rose
The Mary Rose Museum
20th – 28th October 2018
Learn about the combat skills of the men of the Mary Rose this half-term. Image © The Mary Rose Trust.
This half-term the Mary Rose is hosting a huge range of activities for both kids and adults to learn about Tudor England and discover what life on board Henry VIII's favourite ship was like.
20-28th October
Totally Tudor – Men of War
Get Totally Tudor this half-term and explore the highly trained Soldiers, Archers and Gunners employed on board the Mary Rose. In Tudor England, young boys would train from the age of seven to use a bow and arrow – do you have the skills to join Henry's army?
Daily talks, tours and crafts mean there's something for everyone:
Get crafty in the Learning Centre, making shields and archery wrist guards. Put your wrist guard to the test inside the museum using the replica longbows! Also help complete our giant LEGO mosaic of the Battle of the Solent and take away your very own LEGO crown. Take part in all these activities for £4 per person!
Get up close and personal with the weaponry of the Mary Rose. Join our Head of Research & Curator of Ordnance, Alexzandra Hildred, on an exclusive guided tour of the Main Gun Deck. Look in depth at the iron and bronze guns, the longbows and the combat equipment used on board the famous Tudor warship. These are running at 11:30 from Saturday 20th October – Friday 26th October 2018, charged at £5 per person with a valid ticket.
Historical experts will give 20-minute talks in the Admiral's Gallery throughout the day. Learn all about the skilled men of the Mary Rose – who they were and how they fought.
On Saturday 27th, the renowned Purbrook Archers will visit the Mary Rose to showcase the equipment, clothing and skill of Tudor archers.
A full listing of all activities and talks throughout half-term can be found at www.maryrose.org
26th October
Fighting and Refighting Agincourt
Talk by Professor Anne Curry, hosted by Dr Alexzandra Hildred.
£18
Ticket price includes exclusive evening access to the Mary Rose, a drink on arrival and two exclusive lectures.
Join the Mary Rose for an exploration of archery. Anne Curry, Professor of Medieval History at Southampton University, will lead this event with a talk about the Battle of Agincourt, the major English Archer's victory of the Hundred Years War and the crescendo of Shakespeare's Henry V.
Taking place 603 years and a day after the defeat of the French troops by English, the talk's host Dr Alexzandra Hildred, at the Mary Rose Trust, says the evening will offer 'a unique perspective of the battle based on detailed archival research which challenges traditional views, this is an evening that will engage and enlighten.'
Alexzandra will also provide an overview of the unique collection of archery assemblage (including over 3,500 arrows) recovered from the Mary Rose, which sunk off Portsmouth during an attempted French invasion in 1545, making the collection the only dated assemblage in the world.
The Cowdray engraving will be recreated with LEGO bricks this summer. © The Mary Rose Trust.
20-28th October
Tudor England – Brick by Brick
£4 (includes an 8x8cm Lego brick square, a 'Make and Take' Lego brick mini-model, and Totally Tudor craft activities).
This half term, one of the largest Lego Brick mosaics ever planned will return to the Mary Rose.
From 20th – 28th October, visitors can help the Mary Rose build a giant 12×3 metre LEGO brick mosaic. In partnership with Bright Bricks, the UK's premier independent LEGO brick building company, the Mary Rose want you to help recreate the famous Cowdray engraving of the Battle of the Solent, featuring the sinking of the Mary Rose.
This particular LEGO brick mosaic will be based on The Encampment of the English forces near Portsmouth Cowdray engraving which offers an aerial view of Tudor Portsmouth. The fleet of French King, Francis I, can be seen battling King Henry VIII's ships on 19 July 1545, the fateful day the Mary Rose sank. As the battle wages on in Solent waters, Henry VIII watches from nearby Southsea Castle.
Halloween in  Cincinnati, OH
Cincinnati embraces its 'haunted' history and is the perfect destination for Halloween celebrations.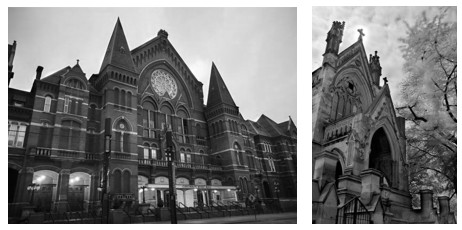 · The Overlook Lodge is a creative, rustic bar inspired by the mysterious hotel in Stephen King's 'The Shining'. In theme, the bar will celebrate its 3rd year anniversary on Halloween. What better place to let loose on this spooky day. You know what they say about all work and no play?
· World's Largest Ghost Hunt is headquartered in Cincinnati, with 12 other countries taking part as well. Participants explore their curiosities of the ethereal unknown.
· Haunted Cincinnati Tours and American Legacy Tours offer a plethora of ghost hunts and true crime tours all over the Cincinnati area. There are even overnight experiences for the extra brave that want to dig into stories of grisly murders and disturbing tales bureid deep in Cincinnati's history.
· Cincinnati Music Hall was built in 1879 and has been considered one of the most haunted places in the city. An orphanage once occupied the land on which the music hall is situated and during its construction, 200 pounds of human bones were uncovered.
· Spring Grove Cemetery is the second largest cemetery in the United States and is home to a haunted bust on Lot 100. It's said that the bust's head turns as visitors walk past.
Eat, Drink, & Be Scary This Halloween
Get set to scare yourself silly this Halloween with spooktacular events, devilish drinks and dishes, and haunted hotel stays.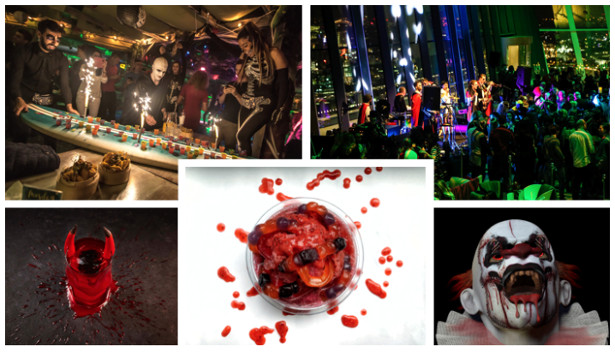 Events:
HALLOWEEN AT THE HOUSE OF SONG
The Piano Works – 113-117 Farringdon Road (Corner of Ray Street), London EC1R 3BX www.pianoworks.bar
Studio 88 – 47 Whitcomb Street (just off Wardour Street) London WC2H 7DH www.studio88.bar
For one night only on 27th October, head down to The Piano Works in Farringdon or Studio 88 just off Wardour Street, for an evening of musical monster mash-ups and creepy cocktails – be it 70s Killer Queen, 80s Dead or Alive or 90s Radiohead Creep. Resurrect the icons from the radio charts past and present and come dressed up as your favourite dead ringer singer. With audience-requested, non-stop, live music and a freaky face painter on hand to assist with ghoulish transformations, Halloween never sounded or looked better. From 12pm – 1am at The Piano Works and 12pm – 3am at Studio 88.
Buy tickets now on Design My Night:
Piano Works: www.designmynight.com/london/bars/farringdon/the-piano-works/the-piano-works-does-dead-ringer-singer
Studio88: www.designmynight.com/london/bars/west-london/studio-88/studio-88-does-dead-ringer-singer
SKY GARDEN HALLOWEEN MUSIC NIGHTS
Sky Garden, 1 Sky Garden Walk, London, EC3M 8AF
www.skygarden.london/sky-garden-home
On 26th, 27th and 31st October, head to Sky Garden for the most spooktacular music nights in London! Your ticket will include all night-access to the bar and gardens, as well as a delicious Halloween-inspired cocktail on arrival, accompanied by live music and resident late-night DJs playing into the dead of night.
Tickets available on Design My Night for just £15: https://www.designmynight.com/london/bars/city-of-london/sky-garden-bars/cocktails-at-the-top?t=tickets
TWISTED CIRCUS AT SAVAGE GARDEN
Savage Garden, 7 Pepys Street, London, EC3N 4AF
www.savagegarden.co.uk
London's wildest rooftop bar Savage Garden is set to host the hottest Halloween party in town, with devilish cocktails and decadent dishes, as well as evil clowns, circus performers and much more. Tickets for the event on 26th October are £20 and include a welcome Halloween cocktail.
Tickets available on Design My Night:
https://www.designmynight.com/london/bars/city-of-london/savage-garden/halloween-at-savage-garden
AN EERIE AFTERNOON AT THE BLACK HORSE, KINGSTON
The Black Horse, 204 London Rd, Kingston upon Thames, KT2 6QP
www.blackhorsekingston.co.uk
On Saturday 27th October from 2pm-5pm, kids can bounce into Halloween at The Black Horse pub in Kingston on its spooktacular bouncy castle. Teamed with an enchanting balloon artist and freaky face painting, this combination is enough to give anyone a fright! Ghoulish pumpkin carving will also be available, as well as the chance to win a surprise goody bag for the best dressed- this Halloween event will be frightfully fun for all the family!
FIVE FREAKY NIGHTS AT TROPICANA BEACH CLUB
Tropicana Beach Club, Parker Street, London WC2B 5PW
www.tropicanabeachclub.co.uk
Tropical party paradises, Tropicana Beach Club, will be transformed into a twisted den of mayhem from 26 October – 3 November, with happy hour 5-8pm, 2-for-1 cocktails and £20 prosecco before 8pm. And even better, club entry pre 9pm is free.
o 26 October – Camp Tropicana Halloween Party
o 27 October – Lost in Paradise Halloween Party
o 31 October – The Witching Hour Halloween Party
o 2 November – Don Julio Presents Day of the Dead
o 3 November – Glow in the Dark Bonfire Night After-Party
SIX SPOOKTACULAR NIGHTS OF HALLOWEEN AT ROADHOUSE
Roadhouse, Jubilee Market, The Piazza, Covent Garden WX2E 8BE
www.roadhouse.co.uk
One of Covent Garden's oldest live music venues, Roadhouse, is morphing into a Halloween playground for six nights of great events from 26 – 31 October – right up until 3am. The exciting line-up includes Rockaoke, superb live music, flair cocktails and big frights. Cocktails will be shaken up all night long, along with tasty American classics featuring Roadhouse's signature sticky BBQ chicken wings.
o 26 October – Creatures from the Tide
o 27 October – Tales from Counterflow
o 28 October – Flair Cocktails World Open Halloween edition
o 29 October – Rockaoke with The Dominos
o 30 October – Halloween Lip Sync Battle
o 31 October – Rockaoke with Counterflow
Dining:
HONI POKÉ'S HALLOWEEN KAKIGORY
Honi Poké
Soho, 82 Dean Street, London, W1D 3SP
& Fenchurch, 4-6 New London Street, London EC3R 7NA
www.honipoke.com
Don't worry if you're too old for fancy dress this year, as it's all treats and no tricks at Honi Poké this Halloween. Feed your fear with the blood thirsty KakiGORY, a frighteningly fangtastic twist on Honi Poké's Japanese iced-dessert. Smothered in strawberry syrup and condensed milk, the deadly delicious dessert is priced at £4.95 per bowl and available exclusively on 31st October. Bone appetit!
SPOOKY AFTERNOON TEA AT DOWN HALL
Down Hall Hotel & Spa, Matching Road, Hatfield Heath, Essex CM22 7AS
www.downhall.co.uk
Down Hall Hotel & Spa presents its special-edition Halloween Afternoon Tea to get guests in the ghoulish groove available from 20 October to 1 November, 1–5pm. Sink your teeth into chocolate brownie coffins, blood orange custard and pumpkin spiced muffins or scones served with Devonshire clotted cream and Tiptree preserves all served up alongside a selection of savoury finger sandwiches.
Price starts from: £25 per adult/£12.50 for kids. A homemade alcoholic punch can be added for £3.
A GHOSTLY STAY AT THE ANGEL & BLUE PIG
The Angel & Blue Pig, High Street, Lymington, Hampshire SO41 9AP
www.angel-lymington.com
Located on the edge of the New Forest in Lymington, dine with the devil at this 13th-century pub and hotel which has had a number of phantom sightings reported, including a man dressed in a naval uniform in the pub and a former coach driver in the kitchen. Get set for a ghoulish stay as you listen to the piano playing in the middle of the night (there is no piano on the premises).
Rooms start from: £95
Drinks:
THE WITCH HEART
Tom, Dick and Harry's, 153 High Road, Loughton, IG10 4LF
www.tomdickandharrys.co.uk
Available from 24th – 31st October, all day dining destination Tom, Dick and Harry's will be serving the ultimate spooky cocktail. A blend of gin, cassis and dry vermouth is shaken with a skull ice ball to create true witch's brew.
Price: £10.50
THE DEVIL'S MARGARITA
Tropicana Beach Club, Parker Street, London WC2B 5PW
www.tropicanabeachclub.co.uk
During Halloweek, there will be a special-edition cocktail to keep party goers partying right into the early hours at Tropicana Beach Club's Spooktacular Halloween themed party nights. Introducing The Devil's Margarita – a fiendish mix of Don Julio tequila and Cointreau with watermelon, lime and gomme syrup.
Price: £9 in Happy Hour from 5-8pm
DEVIL'S ADVOCATE
Savage Garden, 7 Pepys Street, London, EC3N 4AF
www.savagegarden.co.uk
The classic 'El Diablo' reimagined with a savage style twist. Olmeca Blanco is mixed with pink grapefruit, lemon, blackcurrant and fresh sage, topped with signature chilli 'devil' horns.
Price: £15
FROM AQUARIUM TO ASCARIUM
SEA LIFE LAUNCHES SPOOKTACULAR IN-TANK TRAIL FOR HALLOWEEN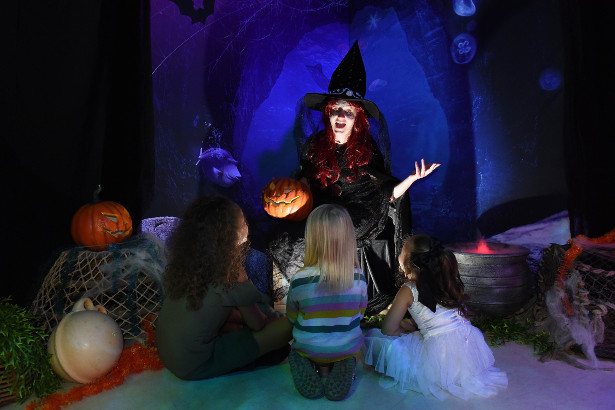 WHAT: Immersive in-tank trail, celebrating the creepy creatures of the deep – help the Sea Witch find the magic potion ingredients and claim your treasure
WHERE: SEA LIFE centres across the UK*
WHEN: 20 October – 4 November**
PRICE: From £9.95
Take a step into the creepy deep at SEA LIFE this Halloween and navigate the Ascarium; an immersive trail which takes you past some of the scariest sea creatures.
For a limited time only, five potion ingredients will be hidden in various tanks throughout the Ascarium, and guests will need to find them before making their way to the Sea Witch's lair.
Along the way, guests will discover facts about some of the freakiest creatures of the sea, including blob fish, African tiger fish, goblin sharks and barrel eye fish.
Once all of the items have been located, the Sea Witch will cast her magic spell and open the treasure chest, giving those who successfully navigate the trail a reusable Ascarium cup.
And that's not all, each SEA LIFE centre will play host to a 'selfie' photo frame and 'twister' style game for guests to further immerse themselves in the spooky family fun.
SEA LIFE is also running a competition to give one lucky family a trip to Alton Towers – please speak to a member of staff at your local participating centre for more information.
Visit your local SEA LIFE centre to take part in the Ascarium adventure. Running from the 20 October to 4 November at various locations, this spooktacular experience is perfect for the whole family to enjoy.
Entry starts from £9.95 with price varying across centres.
So what are you waiting for? Book your tickets via www.visitsealife.com, unless you're scared, that is.

Pink Lady® apples.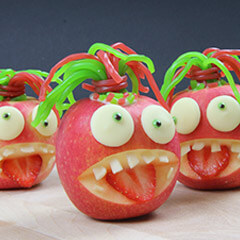 Poison Toffee Apples are the perfect treats for Halloween, and are far more delicious than they are deadly. The Poison Toffee Apples only take 20 minutes to prepare, 20 minutes to cook and have only 6 ingredients.
Get creative with Pink Lady® Apple Monsters and create your own edible monsters with this 9 ingredient recipe that takes only 10 minutes to prepare!
Take the Voodoo up a notch with our Shrunken PinKids® Apple Heads Punch. Delicious PinKids® turned spooky with this 9 ingredient recipe, it's the perfect way to really get into Halloween this year.
Poison Toffee Apples
https://www.pinkladyapples.co.uk/kids/tasty-treats/halloween/poison-toffee-apples
Pink Lady® Apple Monsters
https://www.pinkladyapples.co.uk/in-the-kitchen/snacks-and-treats/pink-lady-apple-monsters
Shrunken PinKids® Apple Heads Punch
https://www.pinkladyapples.co.uk/kids/tasty-treats/halloween/shrunken-apple-heads
A Baked Pumpkin & Ginger Cheesecake
by Keith Hathaway at https://www.simplebakesandcakes.co.uk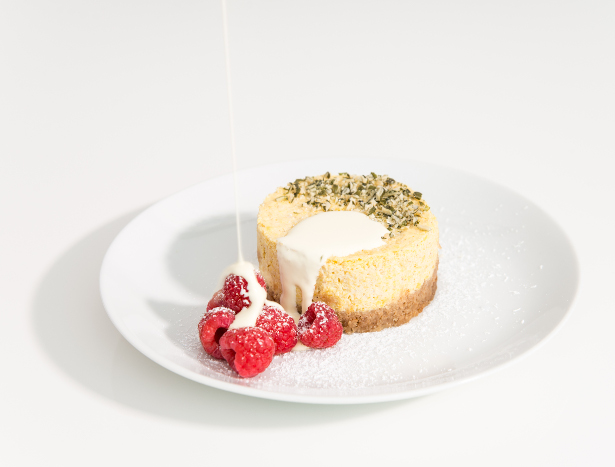 Perfect for this time of year, a spicy and crunchy pumpkin cheesecake. An easy to make dessert that can be made the day before allowing you plenty of time to organise your dinner party, just bring it out of the fridge and serve with soft fruit and cream.
Ingredients for the filling:
Pumpkin purée 46g
Granulated sugar 33g
Ground ginger 1/4 tsp
Ground nutmeg 1/4 tsp
Ground cinnamon 1/4 tsp
Salt small pinch
Whipping cream 60ml
Soft cream cheese (full fat) 93g
Ingredients for the base:
Ginger biscuits 61g (4)
Granulated sugar 6g
Unsalted butter (melted) 25g
Makes 2 x 8cm servings
Pre heat oven to 160 degrees centigrade (fan)
Take two 8cm round chef rings and place them onto two squares of kitchen foil and wrap the foil tightly around the steel until it forms a solid base but make sure the foil does not overlap the rim of the steel.
Place on a deep baking tray.
Melt the butter in a saucepan
In a food processor combine the ginger biscuits with the sugar and pulse till crumbed. Pour in the melted butter and pulse again till everything is combined.
Divide equally and tip into each steel ring pressing down so you get a solid base.
Bake in the oven for 15 minutes then remove from the oven and allow to cool.
Make the filling by whisking the cream until soft peak. Add the cream cheese and whisk again. Pour in the pumpkin purée, sugar, ginger, nutmeg, cinnamon, salt and combine with a spatula.
Boil a kettle of water.
Pour the filling on top of each biscuit base up to about 1cm from the rim. Pour the boiling water into the baking tray taking care not to splash the cheesecakes. Carefully place the tray into the oven and bake for 15 minutes or until you get a slight wobble in the centre of each cheesecake.
Turn the oven off, open the door and leave to cool.
When cooled completely remove from the water bath and unwrap the foil and place in fridge to set for about 4 hours.
To serve, Run a knife under some hot water, slide it down the side of the steel ring to help release the cheesecake. Lift the steel ring up to release the cheesecake.
Decorate with a sprinkling of icing sugar and a few sprinkles of crushed ginger biscuit or crushed and slightly roasted pumpkin seeds. Serve with pouring cream or ice cream.
The Special 2018 Halloween Show
15th October – 3rd November 2018
10:00am – 5:00pm

The London Bridge Experience & London Tombs, the winner of the UK's Best Guided Tour award, welcomes you to a unique family Halloween show this October.
Guests will journey through the history of London Bridge in an immersive, family-friendly journey, meeting soothsayers, witches, the keeper of the heads, and many more historical characters.
Guests will learn about the origins of Halloween from our soothsayer as you journey through Roman Britain, but beware – Boudicca and her tribes are on their way!
Our family-friendly show ends with the option of either experiencing the award-winning Tombs show in all of its glory or our special Guardian Angel tour. This unique experience allows our younger guests to enjoy the Tombs without the usual scares experienced by our grown-up visitors. The Guardian Angel will ensure the zombies don't eat you, and will keep you safe.
This Halloween, on selected dates, children will also be able to handle a selection of reptiles including snakes and lizards.
And once the Halloween Family Show is over, guests will be able to indulge in one of our amazing Halloween desserts in our Creams Café. Younger visitors can even challenge their parents to eat one of our real edible scorpion ice-cream toppings!
As with every year, the London Bridge Experience is also running a more intense Halloween experience on the evenings of 26th, 27th, 28th and 31st October. Strictly for adults only (16+), the Hillbilly Halloween show will be a truly heart-racing experience, hosted by none other than Donald Trump himself!
THE PHOBOPHOBIA – A SPECIAL HALLOWEEN EVENT – RETURNS TO THE LONDON BRIDGE EXPERIENCE & TOMBS
The London Bridge Experience, an award winning historical & scare attraction located in the vaults of the famous London Bridge, brings back a Halloween horror show like no other.
Every Halloween The London Bridge Experience & Tombs host their annual "Phobophobia" adventure where the UK's best scare attraction gets even scarier as for four terrifying nights only 'The Hillbillies' are taking over! Patriarch Cletus, the self-proclaimed no.1 Donald Trump fan, will do anything for his supreme leader. Cletus and his wife (who is also his sister), have brought their whole family to London to visit the vaults of London Bridge (as the other parts are in the USA) to spread the word about how he is Making America Great Again. Meanwhile, cousin Bobby-Joe is looking for love again but be careful his last bride didn't fare too well having a rather unfortunate 'accident' with a meat grinder.
Journey through an experience more twisted than ever before as The London Bridge Experience & Tombs set new levels of shock, fear and depravity, when their American cousins give you a special dose of southern hospitality. Don't think you are quite out of the swamp yet! Uncle Festus has been spending a lot of time cooking down below in the tombs. The smells emitting from there are to die for. Who knows what lurks beneath our Hillbillies toe tapping feet. Are you brave enough to find out this October?
For our younger/more nervous guests we'll be offering our year round award winning family fun adventure everyday from the 15th of October – 3rd of November from 10am – 5pm . Guests during the daytime will meet soothsayers learn about witch dunking and the fun dark history of London Bridge followed by the award winning London Tombs. Rest assured though, whichever version of the show you come to see, you'll be guaranteed a few surprises!
Dead Man's Party at Smoke & Salt
'It's a dead man's party, who could ask for more?' – Oingo Boingo 1985
This Halloween, on 31st October and 1st November, the award-winning Smoke & Salt are throwing a seriously spooky Dead Man's Party. For their exclusive two-night supperclub, Smoke & Salt will transform its POP Brixton container into an epic culinary house of horrors you won't want to miss.
Starting the night off with a sacrificial offering (welcome drink) courtesy of Strongman's Tipple, Smoke & Salt invite you to feast on a frighteningly tasty six course tasting menu.
Guests can expect a suitably thrilling menu exclusively created by Head Chefs Remi Williams and Aaron Webster, featuring adventurous dishes like 'Bloody Beet Tartare' and 'Cod Head Taco'. Not to mention a 'Witches Brew' main course that's bound to have you under the Smoke & Salt spell.
If that's not enough to scare you senseless, Strongman's Tipple has also put together a devilishly good cocktail pairing to match. Trick or treat yourself to innovative drinks like a 'Black Widow' – a delicious mix of caramel scotch, banana bitters, whites, citrus and activated charcoal – or the 'Gypsy Tears', made with clarified age spirits, peach green tea, pineapple tinctures and a secret gypsy spice blend.
Costumes optional, but highly encouraged.
Tickets are priced at £35 + booking fee, and can be bought via Eventbrite:
31st October: https://www.eventbrite.co.uk/e/dead-mans-party-at-smoke-salt-day-1-tickets-50634788014?aff=ebdssbdestsearch
1st November: https://www.eventbrite.co.uk/e/dead-mans-party-at-smoke-salt-day-2-tickets-50639056782?aff=ebapi#tickets
For parties larger than two, please contact the restaurant directly at:
manager@smokeandsalt.com or on 07421327556
A few spooky Halloween and fall treats offered by, Don Papa Rum & Belvedere Vodka. See below for the cocktail recipes!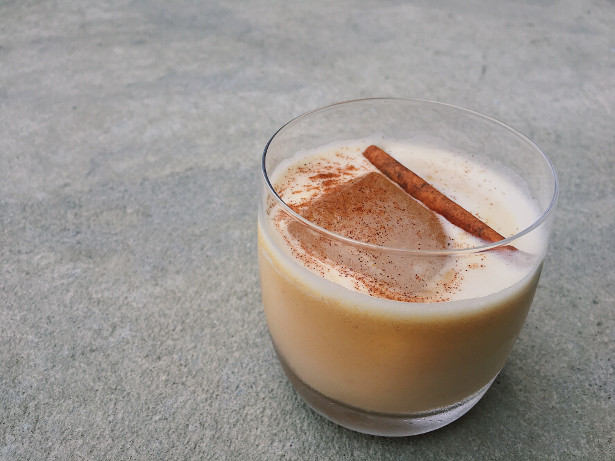 DON PAPA RUM
Cocktail name: Sweater Weather
Venue: OTB in Williamsburg
Mixologist/credit: Ben Rojo and Alla Lapushchik
Images: attached
Brief Bio: Sip into fall with this festive rum cocktail whipped up with Don Papa Rum and a delicious pumpkin cordial component. With rye whiskey, cinnamon, sugar, ginger, nutmeg and pumpkin puree, the drink has everything you never knew you needed.
Sweater Weather
1 oz Don Papa Rum
1 oz pumpkin cordial
1 oz milk
1 dash Angostura bitters
Method: Combine all ingredients in a shaker with ice and shake vigorously. Strain into a rocks glass over fresh ice. Garnish with a cinnamon stick and a dash of ground garam masala.
Subrecipe for the pumpkin cordial
1 cup water
1/2 teaspoon salt
1 teaspoon ground ginger
1 teaspoon ground cinnamon
1/2 teaspoon ground nutmeg
1/8 teaspoon ground cloves
1/8 teaspoon freshly ground black pepper
1 cup sugar
1/2 cup roasted pumpkin puree
1/2 cup overproof rye whiskey
Method: Combine water with salt and ground spices in a pot. Bring to a boil, add sugar and pumpkin puree, then lower heat and simmer gently for ten minutes. Remove from heat, and strain through fine mesh or cheesecloth once cool. Combine mixture with whiskey to finish.
BELVEDERE VODKA
A close up of food on a tableDescription generated with very high confidence
Belvedere Black Tie
1.5 oz Belvedere Vodka
1 oz Pineapple Juice
.75 oz Lime Juice
.5 oz Honey Syrup
25 mg Activated Coconut Charcoal
2 dashes Phychuad Bitters
Method: Build in shaker strain and fine strain into glass, garnish with Peychaud Bitter
Belvedere Bitter Berries
1 oz Belvedere Vodka Wild Berry
1 oz Averna
Fever-Tree Elderflower Tonic
Method: Add Belvedere Wild Berry and Averna to a highball glass. Add ice and top with Fever-Tree Elderflower Tonic. Garnish with a lemon wheel and berry.
Have a Terror-ific Time at The Magnolia Hotel this Halloween With Frighteningly Tempting Offers to Celebrate the Spooky Season

Prepare for a treat at The Magnolia Hotel this Halloween where guests are being offered a range of hauntingly good deals designed to make even the most sinister witch smile. Committed to delivering the highest standards of hospitality and customer service, the hotel will be offering haunted feasts, chilling movie marathons, Halloween tournaments and pumpkin calving masterclasses over the Halloween period.
To ensure families make the most of the half term break, The Magnolia Hotel is inviting all young witches and wizards to stay and eat at the hotel for free. Families will be treated to a delicious daily breakfast, and children will be offered complimentary meals and accommodation in one of the hotel's charming cottages and even a fun welcome gift.
Haunted Halloween Feasts
Grab your broomstick, dress up in your scariest costume and dine together at The Magnolia Hotel this October where they have conjured up a Family Roast Dinner taking place on 21st and 28th October. Venture out into the Quinta do Lago resort for a lakeside Haunted Halloween Dinner at Casa do Lago on 27th October. The true-Halloween fanatics are even invited to put their knowledge to the test with a spooky quiz dinner at Dano's on 31st October where guests will be rewarded with some sensational prizes and live music.
Horror Movie Week
Sit back and prepare to be spooked at the Magnolia Hotel's scary cinema which is running a horror movie fest in the build-up to Halloween. Movie nights include a tasty meal in the hotel restaurant and a box of popcorn which you can use to shield your eyes from the on-screen goblins and ghouls.
Pumpkin Masterclasses
Head Chef Tom Briggs, who has over nine years of fine-dining experience, will be cooking up a storm at The Magnolia Restaurant this Halloween. Tom will be demonstrating how to make delicious pumpkin dishes over a flaming teppanyaki grill, offering the bravest guests the chance to make their very own three Halloween-inspired courses.
Play if you Dare
Quinta do Lago's award-winning golfing facilities are deemed some of the very best in Europe and this October the Mini Golf Course has been refurbished with a few haunted surprises. Available on 30th October, the spooky course is suitable for the whole family to venture their way past the spiders, bats and black cats. Adults are also invited to take place in the Mixed Padel Halloween Tournament on 31st October.
Run for your Life
Those you do not fancy 'putting' themselves to the test, are invited to take part in the scary run entitled 'Run for your Life'. This 5km run will begin at The Campus, Quinta do Lago's elite sporting centre, and every guest who completes it will be rewarded with a t-shirt to wear proudly throughout the spooky season.
Scooby Doo Party
The Magnolia Hotel is treating all little terrors to a Scooby Doo themed evening on 24th October. Children are invited to enjoy a special dinner and dessert buffet which will then be followed by a spooky screening of the Scooby Doo movie and a surprise visit from Scooby and Shaggy themselves. With Scooby and Shaggy on babysitting duties, adults are then welcome to relax in the stylish restaurant and bar and indulge in the a la carte menu.
Spooky Explorers, Zombie Zumba and Pumpkin Carving
If you are unable to contain your excitement for Halloween, head to The Campus a few days early on 26th October and spend an afternoon exploring the spooky stalls and completing the ghostly games and challenges. Zombie Zumba will also be available to entice guests to dress up and get their dancing shoes on and for those who like to get their hands dirty there will be a grand pumpkin carving station.
All Halloween offers at The Magnolia Hotel are available by visiting themagnoliahotelqdl.com, emailing bookings@themagnoliahotelqdl.com or calling (+351) 289 005 300.
The Magnolia Hotel (themagnoliahotelqdl.com ; (+351) 289 390 705) is offering a 2 Bed Cottage for 2 adults and 1 child or 2 children (up to 12 years old) for €100 on a B&B basis. Kids up to 12 years old can stay and eat for free. See https://themagnoliahotelqdl.com/offers/kids-stay-eat-free/. The Magnolia Hotel (themagnoliahotelqdl.com ; (+351) 289 005 300) offers a Standard Room from €78/£70 on a B&B basis.
Day of the Dead Skull Bars from Chococo (Colourful chocolate version £8/ 125g; Monochrome chocolate version £7/115g)
These handmade skull bars are available in either multi-colour or monochrome options. The first is like the Day of the Dead Skull – a chocolate skull bar made from Venezuelan origin 43% milk chocolate, with an outer layer of Colombian origin white chocolate and hand-piped with El Dia de Los Muertos-inspired decorative patterns made from naturally coloured Colombian white chocolate. The second is a chocolate skull bar made from Venezuelan origin 43% milk chocolate that has been then handpiped with El Dia de Los Muertos-inspired decorative patterns in contrasting dark and white chocolate.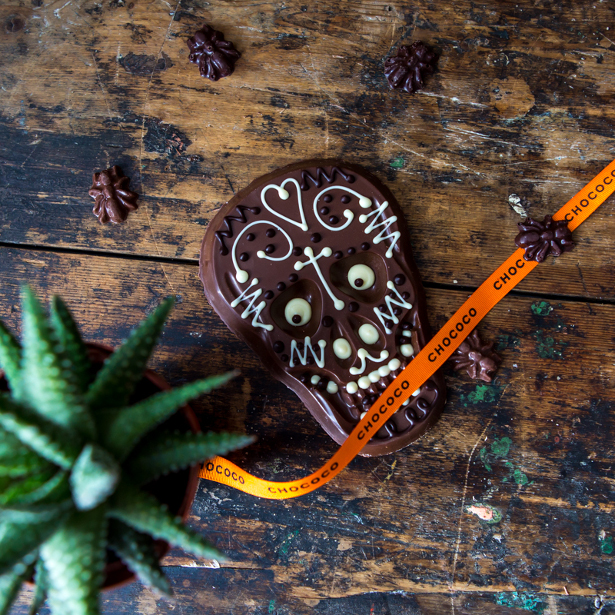 Rather than being a sad event El Dia de Los Muertos is a celebration where families meet in an act of remembrance for the lives of the departed. In Mexico as part of the decoration for these festivities they use highly decorated calaveras (skulls) traditionally made out of sugar.
https://www.chococo.co.uk/day-of-the-dead-milk-skull-bar.html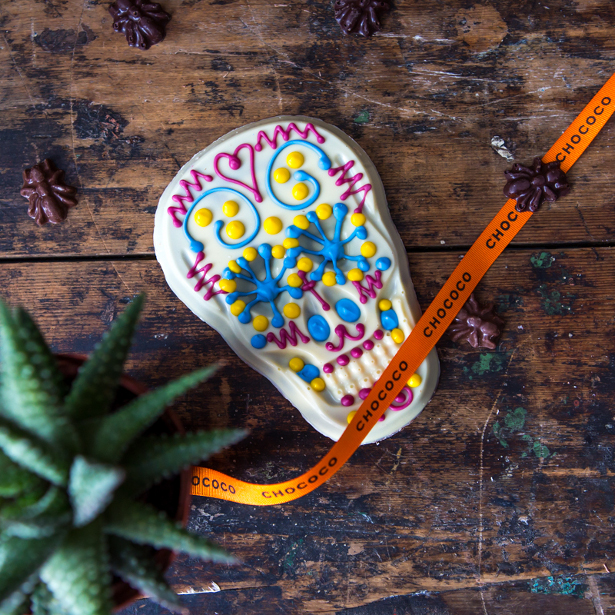 Information about Halloween orders –
Final date for all Halloween orders to ensure delivery before Halloween is Monday 29th October 2018.
The Story of Altos Tequila
The creators Henry Besant and Dre Masso got their starts in the bar tending industry, working their way to the top and winning awards with every step. After noticing a gap in the tequila market, Henry and Dre partnered with Maestro Tequilero Jesús Hernandez to create high-quality tequila that captured the authenticity of agave distillation, but also make it accessible to tequila fans from all over. The result- Altos Tequila, a tequila created by bartenders for bartenders .
Jesus Hernadnez oversees production at the birthplace , the Destileria Colnila de Jalisco in Los Altos Mexico where he has been the Maestro for 17 years. Managing every part of production, from the harvesting of agave to the aging of Reposado, Jesús pours his passion into every bottle of Altos Tequila. A Jalisco native himself, Jesús spent many years studying architecture and bottle manufacturing in the USA and brought his knowledge back to Mexico to help construct the distillery. His son, also named Jesús, provides tours of the distillery, keeping it in the family.
Armed with coas, the 100% full time dedicated jimadores help score the best agave in the field gathering 60 tons of agave every day. The multi-generational team has passed on the art of agave harvesting for decades.
Quality is of the utmost importance when it comes to agave. It helps that the key ingredient is planted in the ideal growing conditions at 2100m above sea level and in mineral rich volcanic soil. After
growing for 7-8 years, we make sure to hand-pick only the best Blue Weber agave. Each plant can make up to 8 bottles of Altos Tequila.
Only the best agave gain access to the exclusive brick ovens where they are slow cooked for three days and then rested, ensuring the sweet juice makes it into the tequila. The cooked agave is then torn up with the help of our roller mill and 2 ton volcanic Tahona stone. The roller mill shreds the agave and then presses it releasing the sweet juices. The 500 – year old method of Tahona rolling crushes 1.5 tons of cooked agave every 2 hours.
After this, each batch of agave is fermented for an average of 36 hours. The tequila is then distilled in small batch 100% copper stills for quality over quantity. The reposado tequila is aged for 6-8 months in former whiskey barrels, instilling a robust yet pleasant body of agave with vanilla and woody notes. Each cask contains 380 bottles of Altos tequila. 98% of all organic waste from production is composted and reused to grow the next generation of agave.
In fact, the total amount of non-recycled material per year could fit inside the trunk of a car.
The Tahona Society and the Collective Spirit project
Altos has always had a genuine commitment to sustainability. The Destilería Colonial de Jalisco employs a permanent, local workforce, which is unusual in tequila production. It uses traditional methods, sustainable production. It supports community projects such as partnering with Ascalapha, an organisation which provides work to Huichol artisans, to create traditional beaded artwork to decorate Altos tequila bottles. This helps keep alive a traditional, indigenous art form; it provides indigenous people with a fair income; profits go towards important infrastructure projects in vulnerable communities
The Tahona Society has always aimed to raise the knowledge of bartenders and to create an Altos familia across the world, with shared values – integrity, sustainability, creativity… all in a Collective Spirit of fun and togetherness.
Altos is now seeking to work with bartenders to help them establish better bar practices, not only in their own place of work, but across the global Altos familia – via the Tahona Society Collective Spirit Project. The time is right for this – with initiatives such as the Trash Tiki Movement and The War On Plastic Straws gaining traction.
The 2018 competition saw bar talent from all over SA submit their sustainable bar practice projects in a bid to win over $50k to roll out their projects. A finalist form SA has been chosen and will compete in the global competition in Mexico.
5 things you may not have known about tequila
1 bottle of Altos tequila takes an average of 9 years to make (this comes down to harvesting of the agave plant which happens between 6-8 years)
Tequila has a controlled Appellation Of Origin. This means that Tequila is only allowed to be produced in Mexico (in specific 5 states of Mexico- Nayarit, Tamaulipas, Jalisco, Guanajuato, Michoacan)
There are 5 categories of tequila -Blanco, Gold, Reposado, Anejo, Extra Anejo. South Africans often confuse a Reposado tequila for a gold tequila. Gold tequila is a silver tequila with coloring and flavors added. A reposado tequila is the entry level aged tequila which is aged for between 2 & 12 months.
A blanco tequila is the purest form of tequila available, as one is not allowed to add anything to it according to Mexican law. As soon as one gets to the other categories (gold, reposado, anejo, extra anejo) one is allowed to add 1% or less of final product in additives.
Consuming tequila with lime and salt is a western practice, and is not done in Mexico.
By Chris Meissner House of Tequila brand ambassador Pernod Ricard South Africa
OUR SIGNATURE COCKTAIL – THE CRAFTED PALOMA
INGREDIENTS:
Altos Plata 2 parts
Fresh pink grapefruit juice 2 parts
Lemon juice 1 part
Agave syrup ½ part
Pinch of salt
DIRECTIONS:
Frost the glass rim with salt and crushed pink peppercorns.
Pour all the ingredients except the grapefruit juice into the glass.
Mix to dissolve the agave syrup.
Fill the glass with ice and finish with the pink grapefruit juice.
Garnish with half slice of pink grapefruit.
THE ALTOS BLOODY MARIA
60ml Altos Plata tequila
120ml Tomato Juice
15ml Fresh Lemon Juice
Worcestershire sauce as you like
Tabasco sauce as you like
½ teaspoon Horseradish
Pinch of salt
Black Pepper
Add all the ingredients to a shaker and fill with ice.
Shake briefly and strain into a pint glass filled with fresh ice.
Garnish with a lime wedge, a lemon wedge, a cucumber spear and a skewer of sweet pepper slices or jalapeño slices
SPOOK UP YOUR SUPPER!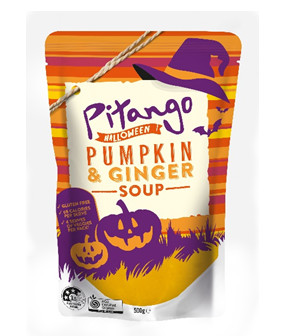 Family favorite soup brand Pitango has now released their popular Halloween themed Organic Pumpkin & Ginger Soup pack, the perfect healthy option to nourish any trick or treater!
'Pumpkin is synonymous with Halloween', comments Pitango General Manager, Mary Boulton. 'We first launched these thematic packs last year and they proved so popular we were encouraged to bring them back this year! We received so many positive comments; our Pumpkin & Ginger soup lends itself perfectly to the Halloween season!'
The Organic Pumpkin & Ginger Soup is one of the original and most popular Pitango recipes and is created using locally sourced fresh organic pumpkins, hand cut and peeled by chefs in the Pitango Kitchen.
'We recommend serving the soup with a dash of cream, and a side of cobweb garnish! Or possibly a sprinkle of pumpkin seeds and a plastic spider!' laughs Mary. 'It's Halloween so get creative!'
Pitango Halloween Organic Pumpkin & Ginger Soup will be available in Coles and IGA stores nationally from the end of September RRP$5.00 for 500g.
Pitango Organic Pumpkin & Ginger soup is gluten free, dairy free, contains only 68 calories per serve and includes 4 serves of your daily vegetable requirements in every pack. It also has no added preservatives, no added sugar and is 99% fat free.
www.facebook.com/pitangofoods
TRICK OR TREAT?
JÄGERMEISTER UNLEASHES ITS DARK SIDE FOR HALLOWEEN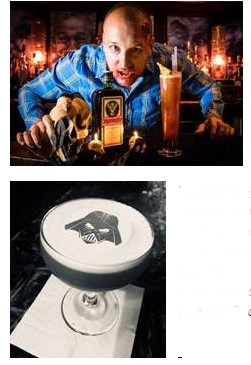 LONDON, 16TH OCTOBER 2018: Jägermeister is on a mission to recruit partygoers to the dark side this Halloween. A fright fest like no other, the UK's iconic shot brand will unveil its chilling phantom the Schädelmann to inject the fear factor into those brave enough to step into its world of dark fun.
A nationwide takeover of cities including London, Manchester, Birmingham, Glasgow, Edinburgh Newcastle and Coventry, the Schädelmann will be joined by Jägerettes and Jägerdudes to host ghoulish events throughout the month of October, adding some 'dark' fun to the mix with a 'mystery box', enticing party-goers to play, if they dare. The ice-cold party potion of the season, Jägermeister will pull out all the stops to cast a hex on thrillseekers with its ice-cold herbal spirit, which is best served at a chilling -18°C.
#JägerHalloween Haunts
JägerSoho Halloween party
Set to be a highlight of the spell, Jägermeister brand ambassador Florian Beuren will host an exclusive cocktail party at JägerSoho, and revellers who dare to step out in ghastly costumes will be rewarded with a complimentary drink. With the mysterious presence of the Schädelmann in tow, partygoers brave enough to get dark will be invited to take part in immersive activities.
31 October 2018, 4pm – 8pm
JägerSoho, 22 Great Windmill Street, W1D 7LD
London Cocktail Club
The London Cocktail Club is also jumping in on the action and unlocking the Darth Jäger at its Shoreditch and Oxford Circus haunts. Throughout the darkest days of October, the LCC is guaranteed to send guests to the death star and back with an elixir of ice-cold Jägermeister, apricot liqueur, lime and egg white.
London Cocktail Club, Unit 12, 29 Slater Street, E1 6HR
London Cocktail Club, 224 A Shaftesbury Avenue, WC2H 8EB
Slug & Lettuce
For two weeks, Slug & Lettuce venues across Manchester, Birmingham, Newcastle, Coventry and Huddersfield will also be caught in the wicked Jägermeister web. Transforming 84 outlets into terrifying stomping grounds, Schädelmann will be in full force and discounted drinks will be offered as well as ice cold shots.
22 October – 4 November 2018
Slug & Lettuce – various venues
Junkyard Golf Club
Schädelmann and its sinister sidekicks will have the frightening festivities in full swing at the Junkyard Golf Club. The enchanted hangout will treat guests to a spooky evening including limited edition miniature 2cl Schädelmann bottles.
Junkyard Golf Club – various venues
The Schädelmann will also be keeping a watchful eye over the Shoreditch Platform, UNDR, Seabright Arms and three Simmons locations, amongst others.
To add a dark touch to your social media channels, download Jägermeister's Halloween inspired banners via this website: https://www.jagershop.co.uk/halloween
Pelagonia Pumpkin jam  available in fine food shops across the UK.
Made with pumpkin, orange rind and raisins.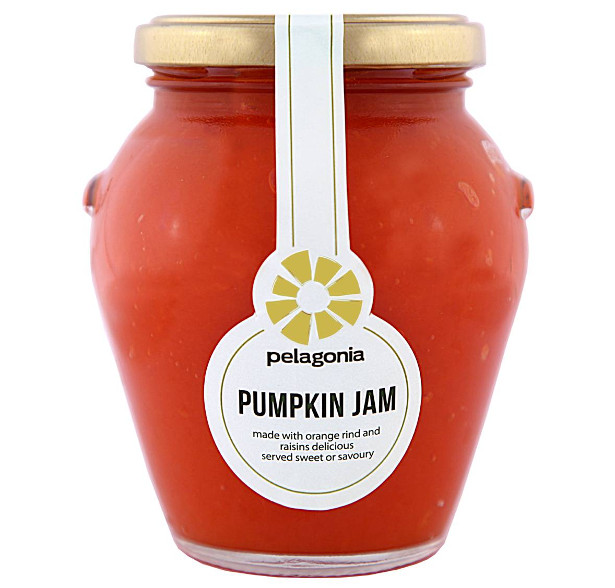 Jäger Soho (Jägermeister and Soho Radio's collaborative space) at 22 Great Windmill St, London, will host a Halloween cocktail party with Jägermeister brand ambassador Florian Beuren this October 31st.

Anyone who dares to enter between 4-8pm in suitably ghastly attire will be rewarded with a free cocktail to consume under the watchful eye of "The Schädelmann".
Adventures After Dark
Experience the thrill of Go Ape Battersea at night
Under the
Thrill seekers can now up the ante with a limited time Night Adventure coming exclusively to Go Ape Battersea.
For those looking for a unique blood-pumping experience then look no further than Go Ape at night. Enjoy the high ropes of Battersea under the cover of darkness.
Night Adventures at Battersea, London are happening throughout October. The heart-racing tours begin after dark and the experience involves a short brief, getting harnessed up before heading onto the course to complete highest loop which is over 13 metres high.
Take advantage of the darker nights and embrace the darkness this Autumn and experience the newest dark adventure offering from Go Ape. Gather your friends together and head up into the trees for this limited time event in London.
Go Ape Battersea is the brand's first urban location in the heart of the capital. The high ropes course in Battersea Park combines a range of challenging and exhilarating activities.
Let your imagination run wild as you soar through the night on this unique Go Ape adventure.
Choose from a number of After Hours Adventures happening at Go Ape's across the UK this Autumn – Head to https://goape.co.uk/adventures/after-hours for more information and dates.
Available for a LIMITED TIME ONLY at Go Ape Battersea – Don't miss out!
Battersea After Hours – £21 (aged 10+)
18th October – sessions running from 6pm
19th October – sessions running from 6pm
20th October – sessions running from 6pm
25th October – sessions running from 6pm
26th October – sessions running from 6pm
27th October – sessions running from 6pm
https://goape.co.uk/days-out/london/battersea
To book please call the Go Ape booking centre – 01603 895500
To find your nearest Go Ape site, please visit
www.goape.co.uk
Instagram: @goapetribe
Twitter: @GoApeTribe
Facebook: https://www.facebook.com/GoApeTribe
Watch teaser video here – https://www.youtube.com/watch?time_continue=3&v=ZB3FIydJSpI
At My Home Move Conveyancing we've surveyed the public to see which cities in the UK love to don their fake fangs, and which like to avoid the whole thing like a zombie plague.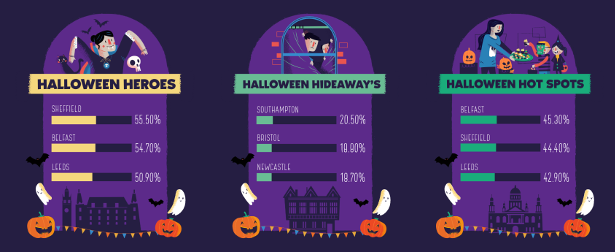 Sheffield is the number one city for getting in the spooky spirit of Halloween dishing out sweets and decorating their doorsteps.
Southampton residents hideaway and hide from trick or treaters.
Belfast named the most generous city in the country dishing out sugary goodness.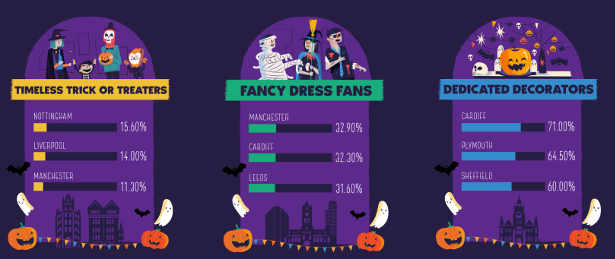 Nottingham come in as timeless trick or treaters being over 16
Manchester has the highest percentage who wear fancy dress for the occasion.
Cardiff our the dedicated decorators of the UK celebrating in spooky style
You can find out more here: https://myhomemoveconveyancing.co.uk/the-most-halloween-friendly-cities/
BEWITCHED! THE PAWFECT COSTUMES FOR YOUR PET THIS HALLOWEEN
There's nothing like Halloween as an excuse to throw on your best costume – so why should your pet miss out on the fun? Pets at Home has a great range of outfits and accessories for your dog to make them a hit this Halloween.
Mr Spider Spiderson Costume
S, M, L
£12.00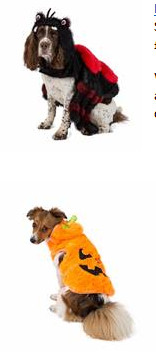 With its pull over style for ease and comfort, the Mr. Spider Spiderson costume is the perfect addition to any pet's wardrobe. Available online and in-store, this will be the one Halloween critter that won't be met with screams!
Orange Fuzzy Pumpkin Character
S, M, L
£12.00
With its pull over style for ease and comfort, this fuzzy pumpkin outfit is the perfect addition to the Halloween wardrobe. Come 31st October, everyone will want to know what patch this adorable little
pumpkin came from! Available online and in-store.
Devil Horns Headpiece
XS/S, M/L
£5.00
Suitable for pets of any size, Pets at Home's devil headpiece is perfect for those pets that prefer a subtler approach to dressing up but are certainly willing to make an effort this year for the family! Available online and in-store.
Wag-A-Tude Mummy's Little Small Dog Witch Dress
XXS, XS, S
£10.00
Suitable for small breeds only, Pets at Home's purple witch costume is guaranteed to double the cute factor for any spooky celebration.
Flying broom not included! Available online and in-store.
Black Star Print Witch Hat
XS/S, M/L
£5.00
Standing out from the crowd just got easier with Pets at Home's star print witch hat. Suitable for pets of all sizes. Available online and in-store.
Hot Dog Skull Stripe Roll Neck Dog Jumper
XS, S, M, L
XS to S: £10.00
M to XL: £12.00
With its pull over style for comfort and ease, this lightweight cotton
jumper is the perfect addition to any pet wardrobe all year round.
Providing an extra bit of warmth, especially over the colder months, the
Skull and crossbones jumpers are the new black, its true ask your dog! Available online and in-store.
JÄGERMEISTER SENDS A CHILL THIS HALLOWEEN WITH ICE COLD ELIXIR
LIMITED EDITION 2CL MINIATURES CELEBRATE THE RETURN OF MOST THRILLING NIGHT OF THE YEAR
With the thirst for Jägermeister increasing by 34% during Halloween, the UK's favourite shot brand is stepping into the darkness to launch limited edition 2cl miniatures gift set this autumn. Best served at a chilling -18°C, Jägermeister has summoned a mysterious spirit known as the Schädelmann to make the dark elixir the 'go to' party potion this season,
The bespoke bottle bundle, which features the eerie Schädelmann, is available to purchase at jagershop.co.uk for £9.99. Thrill-seekers brave enough to withstand the spinetingling chill of the Schädelmann's liquor will need to be quick as there are only 150 gift packs up for grabs.
Casting a spell on the nation, the Schädelmann will also make his presence known across venues in cities including London, Manchester, Birmingham, Glasgow, Edinburgh, Newcastle and Coventry, From the JägerSoho Halloween party on October 31st to a month-long takeover at the London Cocktail Club, Slug & Lettuce and the Junkyard Golf Club, Jägermeister will be pulling out all the stops this year.
Spooktacular themed party nights at Tropicana Beach Club & Roadhouse | London
TROPICANA BEACH CLUB – Holborn

With a well-established reputation as one of London's most exotic tropical party paradises, Tropicana Beach Club is here to stave off any last-minute party cravings this Halloween season. This tropical haven will be transformed into a twisted den of mayhem from 26 October – 3 November. No party goer will go thirsty with free-flowing drinks, not least a limited edition Don Julio drink of Halloween: The Devil's Margarita.
26 October | Camp Tropicana Halloween Party
Greeted by Tropicana Beach Club's camp counselors, party goers will be invited in to sip on Halloween cocktails and dance the night away to tunes from the 80s and 90s, with live performers every hour, dancers, fire-twirlers and a face painter.
27 October | Lost in Paradise Halloween Party
Guests will lose themselves in the darkness of this mysterious space. Undead dress-up is highly encouraged and the best dressed will receive an array of sharing cocktails!
31 October | The Witching Hour Halloween Party
Lurking in the shadows, all manner of supernatural nightmares will come out to play with hourly horrors from 10pm. Guests can expect banging beats and huge hits.
2 November | Don Julio Presents Day of the Dead
This is one tequila-fuelled Dia de los Muertos party not to miss, with flower crowns and colourful garments in place
3 November | Glow in the Dark Bonfire Night After-Party
Set to be one of London's finest glow in the dark parties, Tropicana Beach Club provides the perfect place to warm up after watching the fireworks and dance the night away, surrounded by illuminations. UV face painters, glow bands and thrilling glow in the dark performances will be on hand throughout to ensure guests are suitably decked out.
(Happy Hour 5 – 8pm; 2 for 1 cocktails, Sol & Heineken, and £20 bottles of prosecco before 8pm. Complimentary club entry pre 9pm.)
For more information and bookings: https://halloween-at-tropicana-beach-club.designmynight.com
ROADHOUSE – Covent Garden

One of Covent Garden's oldest live music venues, Roadhouse, is morphing into a Halloween playground for six nights of great events in the lead up to Halloween from 26 – 31 October – right up until 3am. The exciting line-up includes Rockaoke, superb live music, flair cocktails, and of course no Halloween night would be complete without big frights. Cocktails will be shaken up all night long, along with tasty American classics featuring Roadhouse's signature sticky BBQ chicken wings.
26 October | Creatures from the Tide
Live music from LA-based The Tide from 10pm, followed by house DJs spinning the decks, will be sure to rock socks off well into the early hours.
27 October | Tales from the Counterflow
Dressed for the part, the incredible Counterflow will be ready with explosive covers to keep guests dancing and singing all night long. The spookiest outfits will be rewarded at the bar!
28 October | Flair World Open Halloween edition
Presenting a night of extraordinary cocktails, mixologist tricks and much more, Roadhouse will play host to the October heat of the Flair World Open from 5pm to midnight, where flair bartenders will face off to win a spot in the November World Finals. Come to cheer them on; cocktails will most definitely be flowing.
29 October | Rockaoke with the Dominos
Calling all singers to compete in the first of two special Halloween Rockaoke where singers can pick a song, sing with the live band and watch the crowd go wild. Free to enter and 1st place brings with it the chance to go through to the semi-finals, one step closer to being crowned Roadhouse's Rockaoke champion and the £5,000 prize.
30 October | Halloween Lip Sync Battle
The penultimate night of Roadhouse's line up of six Halloween nights offers guests the opportunity to once more take to the stage for a lip-sync battle – song choices will be Halloween themed, expect Ghostbusters and Thriller amongst others.
31 October | Rockaoke with Counterflow
Last but not least, Roadhouse presents the second in its series of special Halloween Rockaokes, with the chance of winning another prized spot in the semi-finals to compete for the £5,000 prize.
For more information and bookings: https://six-nights-of-halloween-at-roadhouse.designmynight.com
Halloween tricks and treats
Halloween is right around the corner, and even if you don't partake in the day, it's great fun to see all the creative treats that people come up with. So tap into your creative juices with these easy and fun treats and tricks.
1. Treat: Lollipop ghosts

You'll need an assortment of lollipops, tissues, small rubber bands, ribbon and a black marker. Fold the tissues over the lollies and keep in place with the rubber band. Now all you have to do is tie the ribbon over the rubber bands and draw on eyes.
2. Trick: Truffles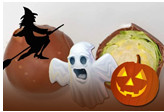 Melt chocolate and dip Brussels sprouts in it. Once the chocolate has set, serve in a beautiful bowl for guests to nibble on. If you want to add an extra layer of evil, mix your sprout truffles with gourmet truffles found in My Chocolate Box.
3. Treat: Spider cookies

Bake your favourite choc chip cookies. As they come out of the oven, take a toothpick and draw lines from the chocolate pieces to create spider legs. Remember, spiders have eight legs.
4. Trick: Candy apples
Peel the skin off an onion and sick a wooden skewer in. Boil dark brown sugar and butter together until a toffee mixture forms. Now dip the onions in and set aside on baking paper to harden. Sit back and watch the horror happen.
5. Treat: Eyeball bark
You'll need eyeball candy (if you can't find any at your local baker's store, you can make your own with fondant), a selection of other sweets and milk chocolate. Melt the milk chocolate and pour it out on a baking parchment. Decorate it with the candy and let it set. Once it's set, break it into pieces.
6. Trick: Home-made Oreos
Bake chocolate sugar cookies or if you're not in the mood to bake, buy a pack of Oreos and scrape off the icing in the middle. Once you have clean cookies, take your white (stripe-free) toothpaste and put a dollop on half the cookies. Close all of them and set them out for everyone (or just your enemies) to enjoy.
7. Treat: Strawberry ghosts
Melt white chocolate, dip washed strawberries in it and set them aside to harden. If you have eyeball candy, stick them to the strawberries before the chocolate sets. If you're using a food pen or melted dark chocolate, wait until the white chocolate is set then draw on the faces.
8. Trick: Cupcakes
Bake cupcakes, but instead of making icing, swirl mustard over it. Alternatively, you can cut out the centre of the cupcake, fill it with tomato sauce and decorate with beautiful icing. Now serve your wicked cakes.
THE LONDON CABARET CLUB CELEBRATES HALLOWEEN WITH 'A TWISTED CABARET' SHOW AT THE BLOOMSBURY BALLROOM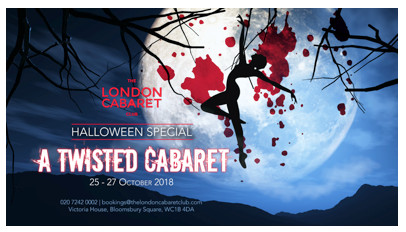 When: Thursday 25TH – Saturday 27th October 2018
Where: The Bloomsbury Ballroom, Victoria House, Bloomsbury Square, London, WC1B 4DA
The London Cabaret Club is excited to announce they will be hosting a Twisted Halloween Special from Thursday 25th – Saturday 27th October, with an outstandingly staged and striking new production at the iconic Bloomsbury Ballroom. Thrill-seeking guests will be amazed with a weird and wonderful showcase, featuring extravagant live performances from spine-chilling contortionists and spooky dance spectacles.
Whilst enjoying the show, diners can expect a 5-course tailor-made spooktacular menu, featuring the likes of pumpkin risotto, parmesan, kale crisps and a marsala & balsamic reduction alongside beef tartare, quail egg, parmesan shavings. Paired with a selection of sweet treats to finish including oozing chocolate fondant with chilling vanilla ice-cream, homemade profiteroles wth dark chocolate sauce and passion fruit tartlets.
The London Cabaret Club will also be serving a devilish selection of limited-edition Trick or Treat cocktails in the Rose Bar, including the 'Flaming Zombie' with passionfruit and rum and 'Mini Smoking Pumpkin Vodka Martinis' to get guests into the Halloween spirit.
What originated as a pop-up and rapidly tuned in to the most unique night out in the capital offering award winning cabaret, gourmet dining, expertly crafted cocktails and late night dancing all under one roof while being ideally situated between the West End and The City. The London Cabaret Club is a uniquely immersive cabaret experience, like no other.
BEN HANLIN'S
LIVE & DEADLY: DROWNED – WITH JOEY ESSEX
31st OCTOBER ON ITV 2
"Amazing" KIM KARDASHIAN "How did you do that?" HOLLY WILLOUGHBY
"That was some of the best magic I've ever seen!" GARY BARLOW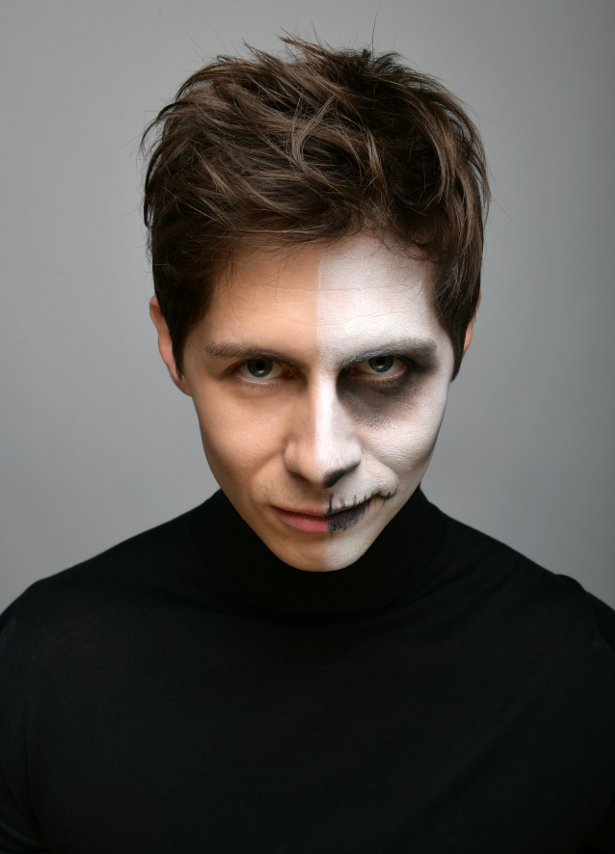 (Pic credit Steve Ullathorne)
Magician Ben Hanlin is teaming up with Joey Essex for a spooky Hallowe'en special; the pair will
attempt to escape a haunted, eerie underground chamber whilst immersed in water, live on TV on the evening of 31st October.
The 90-minute special, hosted by Vick Hope, begins by documenting the five days of Ben and Joey's escapology training. Then on Hallowe'en night, the duo will attempt to survive being chained hand and foot and shackled as their chamber fills with water. They have as long as they can hold their breath to break free from the chains and escape; will they make it to safety?
Ben says: 'I've always wanted to do a big live stunt!! I'm not going to lie, it's definitely the most
dangerous thing I've ever done, and if it does go wrong there's nowhere to hide as its LIVE!!!'
Joey Essex adds: 'When Ben first asked me to do this, I thought, how hard can it be, isn't Escapology something to do with saying sorry… Now I know exactly what it is, I'm really nervous. This is going to be the most terrifying thing I've ever done. I hope I can pull it off. I'm already feeling the pressure!'
A regular TV face, Ben appeared in his own ITV2 show 'Tricked' for three series as well as guest slots on Celebrity Juice, Live at The Palladium, The Apprentice and many more. He recently
appeared on Sports Relief for BBC1 with a filmed piece backstage at the BBC's Sport Personality of the Year showing some of the UK's biggest sporting names magic that included Anthony Joshua, Tom Daley, Torvill & Dean and Mark Foster. This year he also appeared on three episodes of the BBC1 Saturday night show, "Wedding Day Winners" where he went undercover. He has also hosted his own radio show on Capital FM and starred in the world's best-selling touring show 'The Illusionists'.
For his recent critically acclaimed Edinburgh Festival show '50', Ben searched the globe and the history books to find what he thinks are the fifty best and most iconic magic tricks ever performed, amazed audiences with a one handed sleight of hand trick and performed the oldest trick in the world based on drawings found on cave walls from thousands of years ago…. He also performed the most dangerous trick in the world and says, "It's a trick I don't want to do because it has harmed the most magicians in the world ever, but I couldn't do this show without including it!"
Ben hails from Birmingham and over the last ten years he has been performing his sleight of hand and stage magic on TV and at events all over the world. He became an overnight sensation with his incredible tricks as Magic Boy on YouTube that had over 1 million views! He used social media to "stalk" celebrities, doorstep them and perform magic. This crazy journey resulted in him
performing tricks through Michael McIntyre's car window, in David Hasselhoff's dressing room and eventually led Ben to Hollywood to perform to Jamie Foxx, Quentin Tarantino and Mickey Rourke. This different approach to magic caught the attention of television executives… He has since performed tricks on celebrities including Kim Kardashian, Sharon Osbourne and Gary Barlow!
WATCH BEN IN ACTION:
LIVE AT THE PALLADIUM: https://www.youtube.com/watch?v=mK55cB2HkL0
SHOWREEL: https://www.youtube.com/watch?v=UYTwGVyOm1A
www.benhanlin.com
Twitter – @benhanlinInstagram – @benhanlin
Facebook.com/benhanlin youtube.com/benhanlin
Indoor And Outdoor Halloween 2018 Decorating Ideas
Halloween eve is the only time when you get the chance to scare everyone around. Dressing in weird costumes is something you can do all day. But what if you could scare the people with your home decor? We have some amazing indoor and outdoor decoration ideas for your place because Halloween without fear, isn't Halloween at all.
Outdoor Decoration Ideas –
Decorating the outdoor can be a tough and tedious work for you. The scary, whimsical and spooky decorations can easily be made at home with the below mentioned Halloween decorations diy. You can also get the listed Halloween decoration items delivered to your place via Easymove. Halloween decorations outdoor include –
1. Decorations for Door :
• Magnetic Spiders – The spiders are the most associated theme with Halloween. The gang of spiders invading your door can turn out to be a funny and spooky surprise for your visitors. You can either get the magnetic spiders or hot-glue black plastic spiders and attach magnet to them. Cover all the metal surfaces to give your house a Halloween look.
• The Halloween Mummy Door – You can save your time and money with this creepy mummy door idea. You can use the white tape or simply criss-cross the white strips to mimic mummy bandages. Also draw a shadowed face with scary wide eyes to scare everyone out when there is dim light.
• Halloween Candy Door Hanger – Trick and Treat is the best part of the Halloween for children. Hang the candy hanger at your entrance and treat the little ones with candies. You can buy the Halloween candy hanger at Easymove.
• Halloween Garlands – The doors are the first part of your house to be seen by the visitors. So, remember to choose the best Halloween decoration for doors. The Halloween garlands can easily be hung at the entry door to give your house a spooky look.
• Jack-O'-Lanterns – You can use the orange tissue paper balls and give them a look of the pumpkin with facial features. Use the glue to stick the facial features to the tissue balls. These cute little lanterns can enhance the beauty of your stoop.
• The Black Wreath – You can trim some of your favorite garden marigolds to create a beautiful seasonal wreath. Or you can also buy the black wreath to hang on the doors for a witchy atmosphere at the entrance.
2. Decorations for Garden and Porch :
• Skeleton Display – Create a spooky skeleton display to your outdoors this Halloween. This decor can be amusing during day but will be frightful at night. You can buy the plastic skeletons to caper from your porch to the rooftop.
• Punk Rock Skeletons – The Halloween decorations for outside can enhance the funky Halloween appearance of your house. The Rock on – Punk band skeleton display can rock the latest fashion trends on your porch. You can buy the broken or used instruments and make the skeletons pose your way.
• Giant Spider and the web – Use the combination of spiders, web and skeletons to create a horrifying look right outside your door. This decoration might seem humorous during the day but is terrifying at night.
• Hide and Seek pose – Arrange the skeletons on top of the tree and in front of the tree tied to the barks with the fishing line. These caught climbing tree skeletons can be terrifying to look at night. Remember to buy your choice of skeletons from the wide range of posing skeletons available.
• Easily made Scary Pumpkins – You can decorate the pumpkins by making them hollow and cutting the facial features on them. Use the small bulbs to lighten the inner area of the pumpkin. Dress the area around your pumpkin with candles, tea light holders and creepy spider decorations.
• Ghouls in your garden – Place a few Zombie Gnomes in your front garden. Add creepy bone-chilling ghouls to your decorations and spook everyone out.
Indoor Decoration Ideas –
The diys and Halloween items available online can make it easy for you to decorate your indoor this Halloween. Include some basic diy ideas and have the best indoor decor. The 15 Halloween Decoration ideas indoor include –
1. Halloween quotes banner – The "Double Double Toil and Trouble" and "Be afraid.. Be very afraid" banners are some popular decorations for Halloween. You can even re-create these banners at home and hang them on the walls or doors to contribute in Halloween ambience.
2. Fairy Lights – Fairy lights are the necessary part of all events. Decorate your house with the fairy lights all around. Switch off the lights and let these fairy lights create a spooky look over your scary decorations.
3. Glow in the night – Place the devilish candles in horrible holders and cast a gloomy glow. You can also paint the jam jars with black. Rub off some paint when dried and give them a ghost semblance.
4. Spooky Fireplace Crackles – The fireplace is the perfect place to do the Halloween decorations. Create a spooky twist this Halloween by throwing the ghoulish items around the fireplace. You can also add the lighting objects to give an aesthetic look.
5. Witch Leg Chandelier – Combine the pair of striped stockings, umbrella and old damaged shoes to create a chandelier. This cute hanging can give a shocking surprise to your guests. You can also add LED lights to give it a ghoulish look.
6. Balloon Spiders at the ceilings – Create giant balloon spiders for your rooftop. You can use black giant balloons and black striped paper to create these big, spooky spiders that stick to the walls or ceilings.
7. Hanging Witch Hats – Halloween is all about the belief in wackiest supernatural phenomena like ghosts, witches and goblins. The idea of witches can brighten up the nooks and crannies of your house. Simply hang the tall, black witch hats all over the ceiling with a wire. This can create an spooky illusion all over the place and make your guests think of ghosts and witches. You can also hang the broomsticks to improve the decor.
8. Mini-pumpkin Spiders – The small pumpkins can be as useful as the big ones. You can turn these pumpkins into an artistic candle or the little spiders. Use sharp carving knife and some pipe cleaners to give them the look of little scary black spiders. These can be used to decorate the tables.
9. Bloody Candles – The most common denominator of Halloween ambiance and costumes is Blood. Adding one or two bloody Halloween decorations to your place can be a nice idea. A cool mix of red candle wax and a few tacks making white candle appear to be bleeding can be a perfect horrifying touch. Position it at the places where it can get maximum attention.
10. Dollar Trees – You can build a creepy centrepiece to tie up all of your Halloween décor together. These Halloween decoration dollar trees can help to gather all of the little decoration items together. These can be placed on the tables or around the fireplace even.
11. Candy corn Box – Candy corn, a perennial favorite Halloween treat makes the eve as sweet as scary it is. You can create a perfect foyer table with the unique shadow box. You need a glass box, a few patterned items, some silhouette cut-outs and candy corn for creating the box. Customize the design as per your choice. The best part about this decoration is that everyone can see the candy corn but no one can take it.
12. Pumpkin Lanterns for windows – You can easily create the paper lantern with the look of pumpkins. All you require to create these lamps is – design template, a wire frame and some pipe cleaners. Create the lamps of desired sizes and hang them in your front windows so that they can be bathed in natural light.
13. Pumpkin Patch – Finding creative ideas to vreate best Halloween themes is the best part about decorating the indoors. Balloons stuffed with candies can be inflated and decorated like pumpkins or goblins. The candies keep the balloon stationary so, you can create a number of them and place them together to give a spooky look.
14. Spray Paints – The spray paints can do a lot in adding up the spookness to your Halloween decorations. You can turn a staid village into a dark and spooky Halloween village using the spray paints. You can also make the unique arrangements by adding the spider webs or LED lights to the village. This creates an illusion of cold, foggy and terrifying Halloween night.
15. Black Cats for your curtains – Do not forget to decorate your curtains and windows while decorating your indoors and outdoors. Hang the black cat curtains or the bat curtains on your room windows and accompany it with the LED lights. This gives a spooky scene to the window and can be easily seen by your neighbors too.
Halloween is a great opportunity to give wings to your creative power. Making the home décor unique and terrifying this Halloween is not a tough task. Just follow the above listed diys and make your work easier this time. You can also get the decorations delivered to your place

Women Twice as Likely as Men to Be Scared During a Horror Movie
It's that spooky time of year again, where ghouls and ghosts come out at night, so Casumo wanted to find out what gives people a fright! ​Casumo casino asked two thousand Brits​ their favourite Halloween horror movies and what are their horror movie habits.
Half of women (50%) ​look away​​ during scary moments compared with only one in five men (22%). Nearly double the number of men (39%) than women (22%) have ​no reaction at all ​​to scary horror movie moments.
People from Northern Ireland are officially the country's least scared region, with nearly half of people (48%) not reacting at all to scary moments during horror films. This contrasts with Wales where only 28% of people have no reaction and where nearly half of Welsh people (44%) have to look away during scary moments!
Northern Irish people were the most likely to vote for the Sixth Sense as their favourite horror film (17% of NI people voted for it from a list of 18 popular horror films) and ​The Sixth Sense also turns out to be the UK's favourite horror movie overall​​. People from Northern Ireland were also the most likely to say that the "suspense" of a horror film was their favourite aspect, beating things like "being scared" and "twist endings".
Londoners were found to be the most likely region in the UK to watch horror movies with friends, with a third of Londoners (32%) turning it into a more social occasion and watching scary movies with friends, with only 13% of people from Yorkshire doing the same. In contrast, London was the area where people are least likely to watch a scary movie with their partner.
Respondent's Scary Stories Spooky tales that had happened to people in their real lives were revealed in the survey. Some respondents to the questionnaire spoke about spine tingling events that had happened in their lives:
""After watching the horror film The Skull, I went to put some rubbish in the outside dustbin, as I lifted the lid off, my cat jumped out. Scared the living daylights out of me!"
"A group of us were chatting in a pathway near a churchyard, it was dark when all of a sudden we saw a image of a man walk from churchyard onto the pathway we were on. We all ran, then we stopped, all walked back and was no sign of the old man!"
"I used to work in a very big hotel which was very old and when the owners went on holiday during the closed season I had to move in to deal with administration work and general enquiries. The kitchen and dining room were down stairs in a big basement. It's strangely spooky when the hotel is empty. I was down there one night getting some food when I saw a pair of shadowy legs disappearing up the stairs – no body, ​just legs
​ ."
"As a child in bed, I didn't know my brother had looped fishing wire around my things, the shelves holding books and soft toys, there was one on the handle of my wardrobe. He waited until I was asleep and pulled. I was petrified and screamed!"
Richard Gargan, spokesperson for ​Casumo.com​ who commissioned the study, said: "​Great horror movies​ leave people unsettled, and it seems men are the least likely to be scared or are the least likely to admit it! Either way the most important aspect is the fun of the suspense and to enjoy a scary movie with your friends and family this Halloween."