HAPPY HALLOWIENER!
HECK conjures up a wickedly delicious seasonal sausage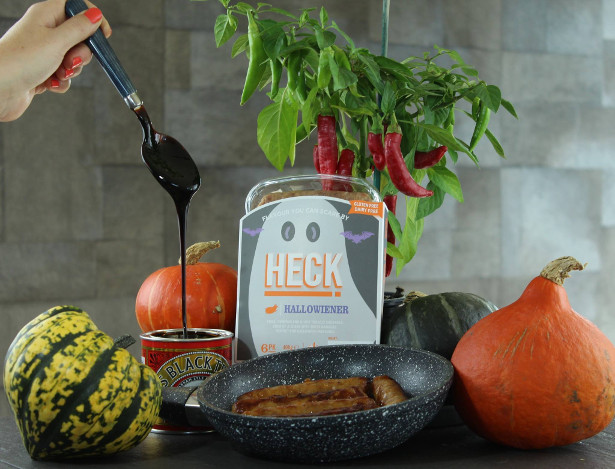 Frighteningly good food is all part and parcel of the perfect Halloween bash and this year the team behind HECK has had its fires burning and cauldrons bubbling to conjure up some spooktacular sausages for feeding a hungry crowd at the party.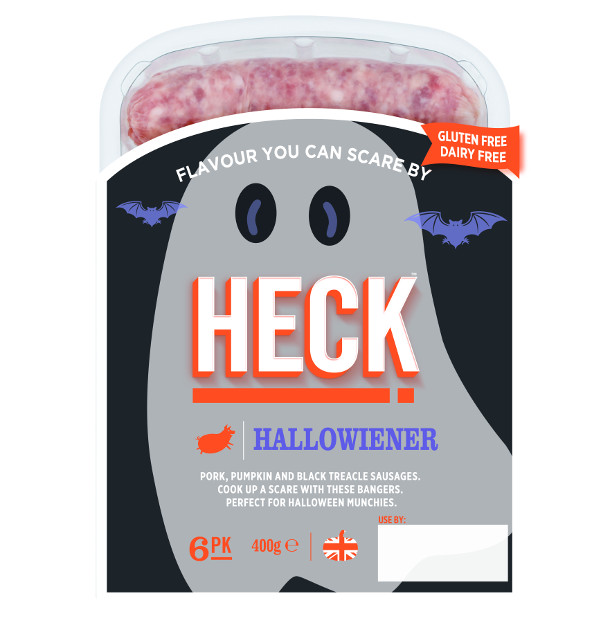 FACEBOOK | TWITTER | YOUTUBE | PINTEREST | INSTAGRAM | GOOGLE+
Packed with flavour you can swear by, and scare by, the HECK Hallowiener is a wickedly sticky and slightly spicy combination of 80% lean British pork shoulder, pumpkin, black treacle and a touch of chilli. Perfect for Halloween munchies like toad in the 'howl' or with 'monster mash' and gravy, the limited edition, gluten-free and dairy-free recipe goes on sale between 10 and 30 October, all wrapped up in a suitably spooky sausage sleeve.
Pop them under the grill, in the oven or on the BBQ, then serve on sticks, in buns or in your favourite fright-night recipes. The HECK Hallowiener will be available exclusively from Sainsbury's stores nationwide at the special promotional price of £2 per 400g pack and from the HECK website for £3 per pack.
👻🦇🎃 Trick or treat? 👻🦇🎃
We're all about the TREAT!
Limited edition pork, pumpkin and black treacle sausages coming soon! #HECKHallowiener