HEARTS! For Valetnine's! HARIBO Heart Throbs Gift Box (Available in 140g and 380g gift boxes) !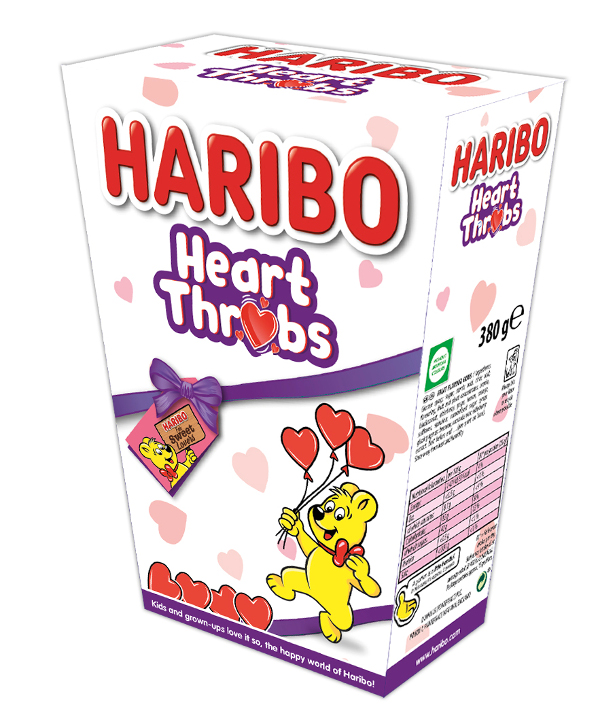 Treat your loved one to a tasty gesture this Valentine's Day with a Heart Throbs Gift Box from HARIBO.
Filled with pretty jelly and foam hearts, this cute gift box is the perfect present for the sweet lover in your life.
For more details about the HARIBO  range, please visit www.haribo.co.uk