Is your Mum working on being super fit and healthy for Mother's Day USA! Check out Deep Heat & Deep Freeze which will ease her fitness aches and pains!
www.deep-heat.co.uk & www.deepfreeze.co.uk
Deep Freeze!
Deep Freeze treatments deliver cooling pain relief from muscle tears, pulls and minor injuries encountered during sport, exercise or everyday activities.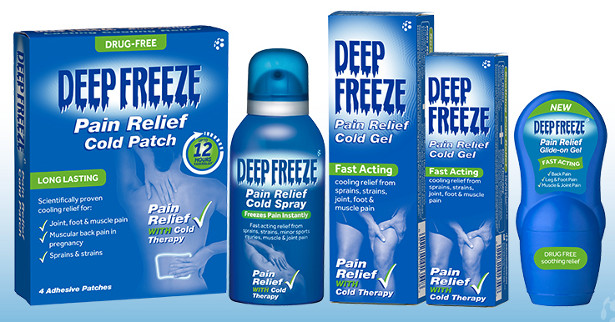 Deep Heat!
Deep Heat Pain Relief Patches provides long lasting, odourless, drug free pain relieving warmth, recommended for muscular pains, strains and joint stiffness. Helps get you through your day.
NEW Deep Heat Muscle Massage Roll-on lotion provides targeted, warming relief to help ease tight, knotted muscles through the benefit of massage with heat therapy. Drug free, non-messy, herbal fragrance product can be used before or after exercise or use everyday to ease tight knotted muscles.