'Cleanfluencers' such as Mrs. Hinch, Marie Kondo, Melissa 'Clean My Space' Maker, and Lynsey Crombie 'Queen of Clean' have collected millions of followers on social media with their decluttering advice and hacks. It's official. A cleaning craze has taken over the nation by a storm.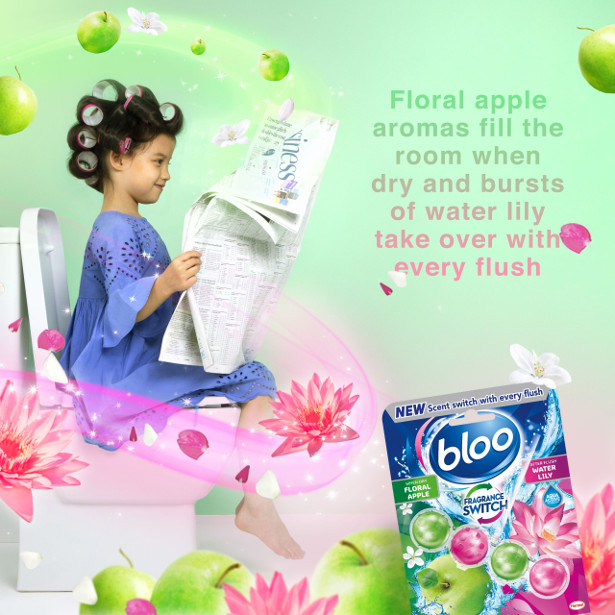 To celebrate this trend, Bloo, the UK's number one bathroom cleaner, has just launched Fragrance Switch, a world first toilet cleaner that releases two alternating scent bursts with every flush. One fragrance is released when wet and the other when dry, giving users the chance to mix it up. The two new premium fragrance variations are apple and water lily, and lemon and ocean water. Not only do they smell great for up to 240 flushes, but they also help protect against limescale and dirt for a sparklingly clean and dirt-free toilet bowl.
Make your loo the best seat in the house with the Fragrance Switch, which is available to buy in Tesco, Wilko and Savers all around the UK for just £2.50.