Join the Kombucha Revolution with Equinox Kombucha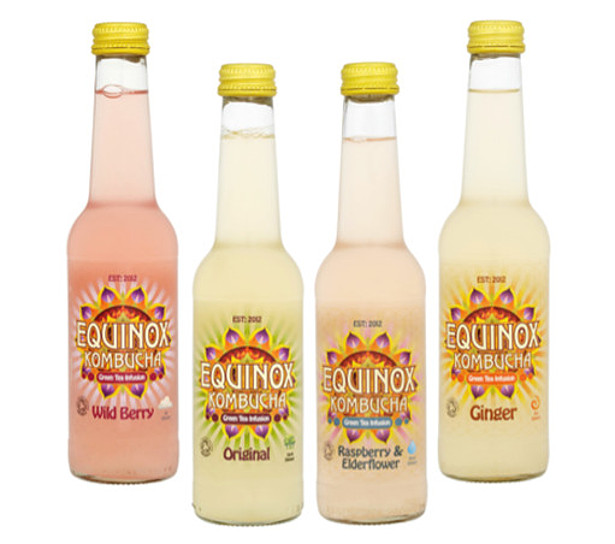 FACEBOOK | TWITTER | INSTAGRAM
Kombucha, the latest health trend, is definitely here to stay. However, if you're slightly put off by the thought of a fermented drink full of bacteria, then think again!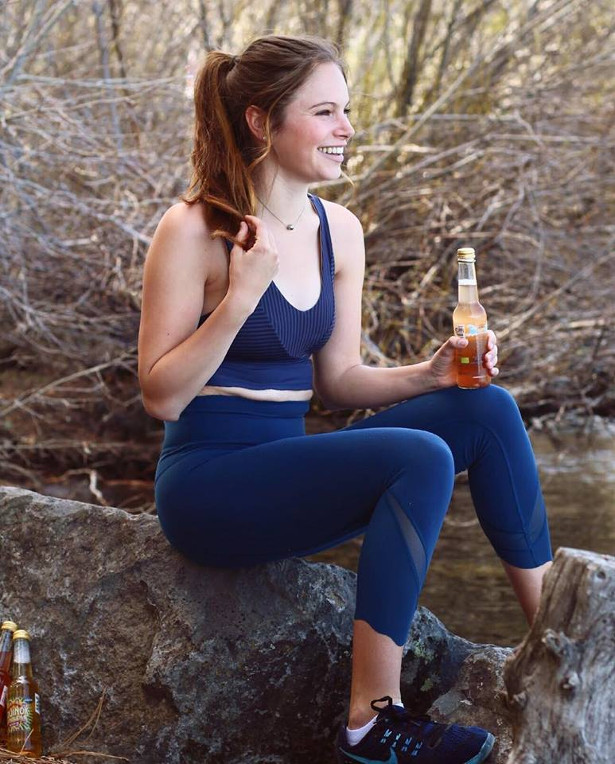 Introducing Equinox Kombucha – the best selling kombucha tea in the UK. Sure to turn you into a fermented-fan in no time, the range consists of four delicious flavours, which taste great and with the added bonus of doing wonders for your health!
Equinox Kombucha flavours include:
 Original (2016 Great Taste Award)
 Ginger
 Raspberry & Elderflower (2017 Great Taste Award)
 Wild Berry
But why is kombucha so good for me?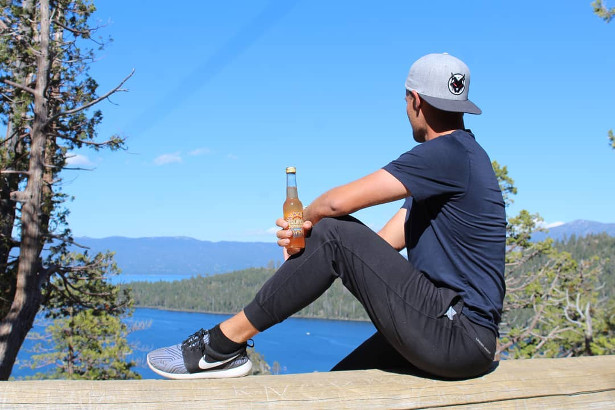 Put simply, Equinox Kombucha is packed full of beneficial bacteria which can help support your digestion and boost your immunity.
Raw, organic and unpasteurized, the Equinox Kombucha range is also full of naturally occurring organic acids, along with B vitamins, antioxidants and enzymes, all thanks to the natural fermentation process.
Brewed in the UK and made from three simple ingredients – green tea, for it's antioxidant properties, cane sugar and a live culture, called a 'SCOBY' , Equinox Kombucha is packed full of sparkling sweet and sour goodness!
What do the experts think?
Cassandra Barns, Nutritionist comments, "We're learning more and more about the importance of the 'friendly' bacteria and other microbes that live in our gut. They're thought to influence our immunity, mood and weight, as well as our digestion of course. Traditional fermented foods such as kombucha can be a key way to maintain the healthy bacteria in our gut – in fact, some research suggests that they're much more effective than taking probiotic supplements for this purpose."
Fermented fizz
As well as being a delicious, healthy and low sugar alternative to your usual soft drinks, Equinox Kombucha has many other uses. Why not try swapping your usual glass of Friday night fizz for a glass of sparkling Equinox Kombucha, which is kind to your tummy and won't give you a bad head the next morning!
Organic and suitable for vegans and vegetarians.
Stockists
Equinox Kombucha is available from nationwide Waitrose stores, from £1.80 per 275 ml bottle.
For more information on the range please visit www.equinoxkombucha.com