Liven UP your day with the goodness of NEW Tropicana Whole Fruit www.tropicana.co.uk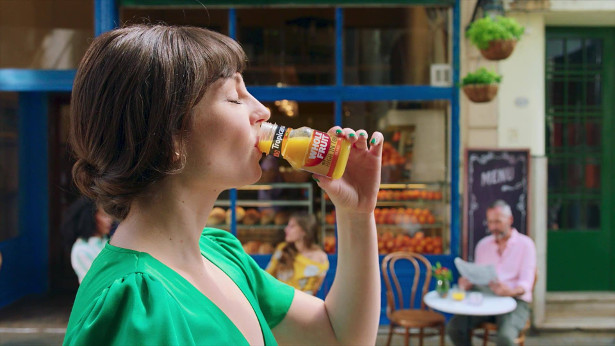 FACEBOOK | INSTAGRAM | YOUTUBE
The UK's leading juice brand launches its first-ever range of high fibre 'drinkable fruit', revitalising the UK from awake-to-alive with every drop!
June 2019: Get more from your breakfast-time juice! With two in three Brits not managing to consume at least five-a-day AND fewer than 10 per cent achieving the recommended daily fibre intake*, Tropicana introduces its new Whole Fruit range. Packed with more nutrition from the whole fruit than ever before, thanks to a new and unique process that makes more of the whole fruit drinkable – available in both apple and orange flavours.
Tropicana's new velvety rich and delicious juice drink range makes it super easy and convenient to get one of your five-a-day in every portion – not to mention, they are also high in fibre!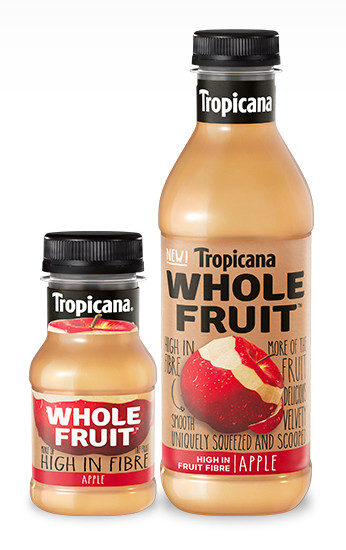 Feel alive with this ground-breaking new approach to juicing 100% fruit, which contains everything but the pips and peel. Whole Fruit is the UK's first drink to be crafted using a process of scooping which is exclusively owned by Tropicana, the UK's most loved brand – opposed to simply just squeezing – bringing to life more nutrients from the whole fruit.
Keeping in check with your recommended maximum daily intake of juice has never been easier than with the Tropicana Whole Fruit 150 ml bottle! This handy on-the-go sized bottle contains enough tasty juice in each portion to ensure you stay within the responsible daily consumption. In addition to the 150 ml, the new drink comes available in other convenient formats, ideal for every occasion:
On-The-Go Bottle (150 ml) – RRP* £1.49 At-Home Bottle (750ml) – RRP* £3.29
Multipack (4 x 150ml) – RRP*** £3.29
Caroline Wilding, Brand Manager at Tropicana comments: "We know that life can be extremely busy, so much so, we often struggle to stay on top of a healthy lifestyle! We launched the new Tropicana Whole Fruit range because, unlike any other juice, it contains more of the natural goodness of the whole fruit than ever before. So now you can enjoy the convenience of a delicious, velvety drink that contributes one of your recommended five a day and gives a little boost of fibre."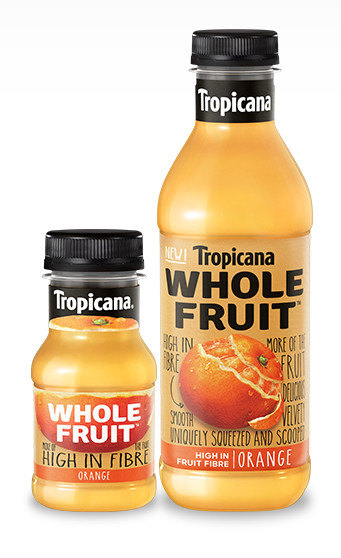 The new Whole Fruit range is available across the UK at all major supermarket retailers.
*National Diet and Nutrition Survey (NDNS): Results from Years 7 and 8 (combined) 2014/2015 – 2015/2016. Available from: www.gov.uk/government/statistics/ndns-results-from-years-7-and-8-combined
**RRP set at discretion of the retailer.