Vegan snack ideas to help you stick to veganuary
As we enter 2021, many of us will no doubt have spent time coming up with New Year's resolutions.

Many of which will be the same for most people – eat healthier, and move more, right? Right.
And as many people look towards the world we currently live in and see the impact being made on the environment, there has been an increase in the number of people taking part in Veganuary, or reducing their meat intake at the very least.
So, with that being said, Ollie Ollerton, ex-Special Forces soldier and founder of Battle Ready 360, a fitness, wellbeing and nutrition app, shares his favourite vegan snacks to help you stick to your New Year's resolutions.
Being vegan isn't for everyone, and that's okay. But if you are taking part in Veganuary, trialling a vegan diet, looking to reduce your meat intake or if you're just looking for some simple and healthy snack ideas, then we've got you covered.
Meal planning can be time consuming, but these snacks are quick and easy to rustle up and will keep you feeling fuller for longer, whilst ticking off your New Year's resolution of living a healthier lifestyle.
So, here are six vegan snack ideas for you to try out.
Hummus and vegetables
A classic, but one that everyone loves!
Hummus and vegetables are such a tasty treat, and one that will satisfy you until your next meal.
Made from chickpeas, hummus is high in fibre, healthy fats as well as vitamin B and C.
Choose your favourite fresh vegetables and get dipping!
Apple slices and nut butter
Pink Lady, Granny Smith, or Golden Delicious? Whatever your favourite apple, slice it up and serve with a generous spoonful of nut butter.
Peanut, almond and hazelnut butter all make fantastic, tasty dips.
This vegan snack is full of fibre, vitamins and proteins, keeping you fuller for longer and providing you with an extra burst of energy.
Butterscotch Bliss Balls
The perfect pick-me-up snack, these bliss balls are ideal for batch cooking and can also be altered to suit your preferences.
Recipe:
Ingredients:
100g of walnuts, soaked and dehydrated
1 tbsp of maca
½ tbsp of raw honey
½ tbsp of coconut oil
Pinch of sea salt
½ tsp of vanilla past, optional
Method:
Step 1: Place the walnuts in a bowl and cover with filtered water.
Step 2: Dissolve ½ tsp of salt in the water and leave the walnuts to soak for at least seven hours.
Step 3: Drain and rinse, then spread on a large tray and dry in an oven at 50°C, leaving for 12-24 hours. Turn occasionally.
Step 4: Blend all of the ingredients together. The mixture should stick together when pinched between your fingers.
Step 5: Roll into 1-inch balls and allow to set in the fridge for at least 10 minutes.
Guacamole and crackers
If you're looking for something savoury, then this is the vegan snack for you.
Filled with healthy fats and a variety of vitamins, guacamole makes for the perfect afternoon snack when paired with wholegrain crackers.
Tip: Add a bit of chilli for an extra kick.
Trail Mix
Trail mix is a combination of nuts, seeds, dried food and often, chocolate. To ensure this snack is completely vegan-friendly and to get all of your favourites in there, we recommend making your own.
With plenty to choose from, including sunflower and pumpkin seeds, raisins, almonds, pecans and vegan dark chocolate, a trail mix is the perfect way to create your very own healthy pick and mix!
And a good source of protein, healthy fats and fibre, this is a sure-fire way to get a whole load of what your body needs.
Battle Ready Fuel Protein Shake
Up your intake of protein with Battle Ready Fuel's Vegan Protein.
A smooth blend of pea and hemp protein, this shake has the taste of peanut butter, perfect for curbing your cravings!
Those are just six vegan snacks that will help curb your cravings and keep you feeling fuller for longer. And with the current coronavirus pandemic still ongoing, it is more important than ever before to ensure that we are as healthy as can be, whether it's a New Year's resolution or not.
For more nutrition tips, tricks and advice, be sure to download the Battle Ready 360 app on IOS or Android and start your 14-day free trial, or visit our website.
Read your way through lockdown and
beyond with Readly
2 months free unlimited reading with January offer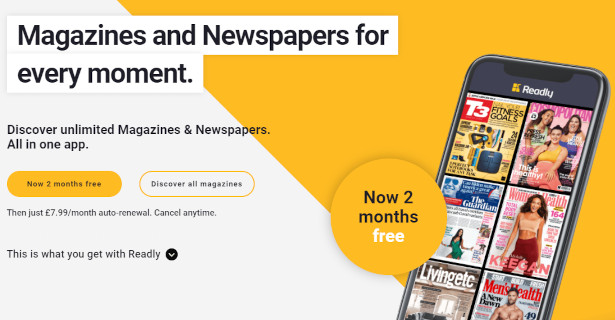 Another day. Another lockdown. There's never been more of a need for inspiration, entertainment and distraction at home. Readly digital magazine and newspaper subscription is the must-have app this year. With unlimited access to over 5000 magazines and newspapers via your smartphone, tablet or laptop, read, browse or search a magazines or newspaper for every moment.
There's all your favourite titles and so many more all in the one app. Try a new hobby, get home improvement tips, download recipes, read about foreign news or be inspired by the breadth of travel titles available.
For those who want to properly shut down and take a break without wi-fi, they can download up to 500 editions and read them in the offline mode wherever they may be. And because Readly gives users five profiles per household, the whole household can benefit from the app too!
Readly has a special January offer available with two months of FREE unlimited reading then the usual £7.99 a month thereafter. Offer available until 31 January 2021.
Visit www.readly.com for further information.
The Flaky/Itchy Range now complete with the addition of its latest products, specifically formulated to COVID and Stress related scalp issues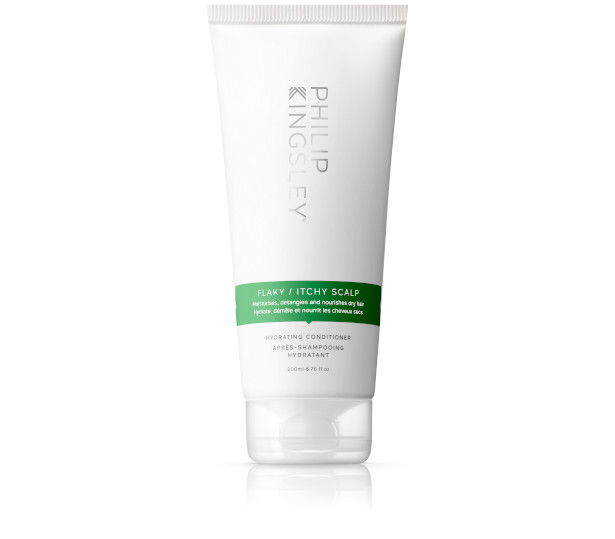 63% of Brits are unaware that stress can lead to scalp issues. Now entering our third lockdown stress levels will be rising high and can cause havoc for our hair and scalps; from dandruff, dry hair to hair loss and sensitive scalps. 16% of the population have said that their scalps have become more problematic during lockdown.
A quarter of Brits profess to compromising scalp health for hair health; Philip Kingsley's Flaky/Itchy Range benefits scalp and hair equally. The Flaky/Itchy Range which consisted of an Anti-Dandruff Shampoo, Scalp Toner and Mask; now includes a Hydrating Conditioner and a Scalp Soothing Dry Shampoo. The new Flaky/Itchy Hydrating conditioner is lightweight and specially formulated for oily hair, to leave hair feeling moisturized, manageable and tangle free; it contains Paptaua oil for moisturising, Pro Vitamin B5 for body boosting and shine, and Betaine to soften and hydrate hair.
The new Flaky/Itchy Scalp Soothing Dry Shampoo is the first dry shampoo to target the root cause of dandruff, absorbing excess oil and sebum. It refreshes, calms and soothes the scalp in-between washes leaving looking fresh and clean. This Dry Shampoo contains Aloe Vera to offer relief from irritation, Menthyl Lactate to soothe and cool the scalp, Bisabolol derived from Chamomile to enhance the appearance of dry or damaged skin, and Zinc PCA for its anti-bacterial and anti-fungal properties.
For those currently experiencing hair and scalp issues we can recommend the Philip Kingsley Itch/Flaky Range, and hero product, Elasticizer.
grafico.com.au
Giant coloring in whiteboard wallpaper prints have been a super popular lockdown item for kids and adults throughout 2020 and continue to be highly requested in 2021!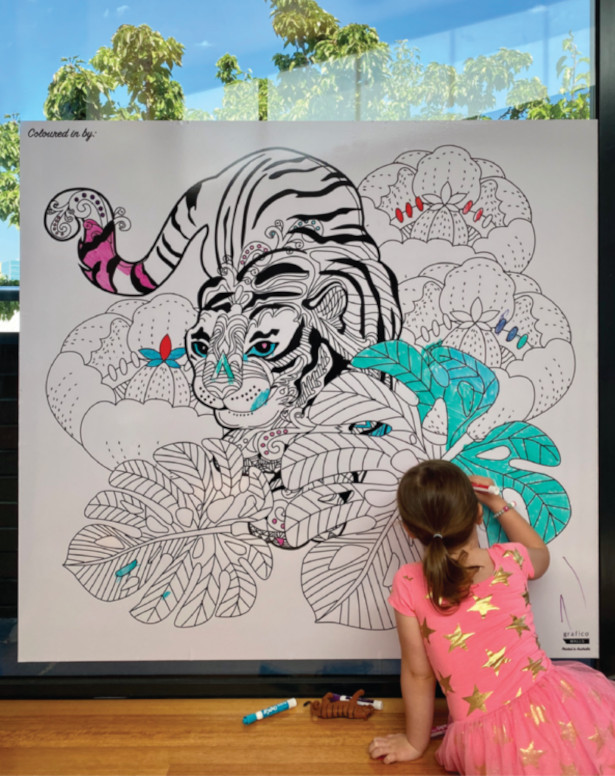 Stick to most surfaces and colour in again and again.
www.grafico.com.au/product/colour-me-whiteboard-wallpaper-print/
Designed & printed in our Melbourne studio and sending worldwide!
Unmasked Mental Health's new app is perfect for wellness and mental health.
The Unmasked MH team operate Hubs around West Yorkshire and plan to expand these into the wider UK in 2021.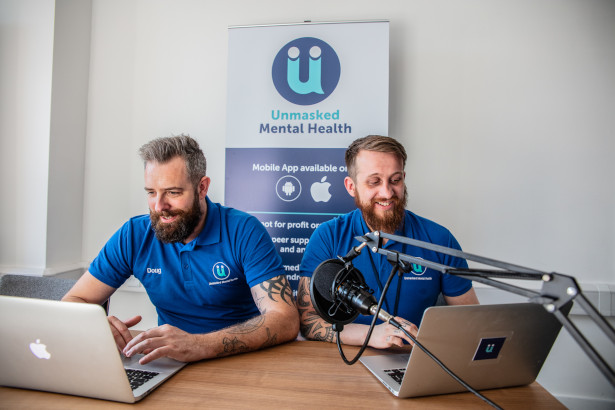 They also have an app where people can chat peer-to-peer with other people suffering from poor mental health. App users can choose to be anonymous and remain behind 'a mask' or they can unmask themselves, once they feel comfortable. The app is free to use and download and has so far been downloaded in 68 countries. It's been particularly helpful for people looking for support during the pandemic, with all the lockdowns and uncertainty this has created.
They also have a Facebook page with 37,000 followers, where they share tips and advice on mental health with a real community feel. The owners are called Logan and Doug and don't know I'm putting them forward to be included in your feature. I'm sure they would be absolutely thrilled.
Here's their website with loads more info: unmaskedmentalhealth.co.uk
Lockdown dating: how to find a partner despite the restrictions
www.ignitedating.co.uk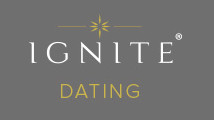 Since the pandemic started last March our lives have been turned upside down. The introduction of lockdowns and restrictions has seen pubs, sports venues and gyms close, remote working becoming a necessity and limited socialising with friends and family. In essence, life has come to a bit of a standstill.
The lack of normality has meant that we have had a lot more time on our hands and people have come up with creative ways to spend it. Some have learnt new skills, others have focused on their health and fitness and most have taken the opportunity to reflect on what they want from life and moved forward with a renewed focus.
If you're single it may seem like dating is another aspect of life that has fallen victim to the restrictions, but despite what you might think lockdown is the perfect time to search for a partner.
First pick your approach
Everyone knows about the dating apps. With the evolution of technology, it is now easier than ever before to meet people outside of your work and social circles. At your fingertips you have access to hundreds of dating platforms – but with so many to choose from the search for the right one can be overwhelming. If you are looking to go down the online dating route, think about yourself and the type of person that you wish to attract. Online dating sites differ enormously, so it is important to consider whether you would like a platform that focuses on interests, lifestyles or even political or religious views, to find the right one for you.
However, if the thought of labour-intensive scrolling through profiles does not appeal to you or you have tried it before without much luck, there are other ways to meet people. Matchmakers and introduction agencies, like Ignite Dating, are fast becoming the option of choice for busy men and women across the UK. From writing your profile and arranging your photos to sourcing and selecting the right introductions for you, your dedicated matchmaker will do all the hard work so you can just sit back, relax and wait for the matches to come rolling in.
But I can't meet my date, so now what?
Remember in the past when you started dating and spent hours on the phone getting to know somebody? Well, lockdown has given us the perfect excuse for a throwback to those days. Whether you choose to spend your nights texting or talking on the phone, those initial conversations will lay the foundations for a stronger relationship and give you some good talking points for when you finally get to meet in person. And if you are looking to add a touch of fun and personality to your dates in lockdown then get creative with your smartphone. From House Party to Netflix Party, there are now a whole host of apps and platforms out there that allow you to bring the excitement and laughter back into dating, despite the restrictions.
While your dating journey may have taken a slight change in direction recently, the chances of finding the right person just got higher. Lockdown and restrictions have seen dating agencies and apps witness a huge influx in people signing up for their services. Once you find the right approach for you, with a bit of creativity and the right people supporting you, lockdown could in fact become the start of your biggest adventure.
Ignite Dating is an elite matchmaking and introduction agency, specialising in hand-selected personal introductions. Using a unique mix of Myers Briggs personality profiling, intuition and experience, our matchmakers work closely with you to find a life partner who shares the same values, lifestyle and aspirations – someone just like you. To find out more about our service, visit www.ignitedating.co.uk and quote 'InTouch Rugby' for £600 off your membership.
Virtual Business Experts Bring Joy Into Business Amidst Covid Stress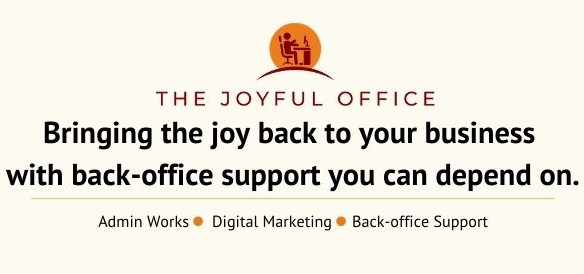 A new business initiative, The Joyful Office has been launched by virtual office experts Sorcha Rogers and Bren Bangalao to combat business stress amidst the Covid-19 pandemic and bring the joy back into work.
Research shows that the Coronavirus crisis has led to 71% of business owners suffering from stress. 80% of businesses fail during their first year, with the top three causes of stress identified as: juggling work-life balance, time pressures and staying on top of admin.
People are 500 times more productive if they focus on doing what they enjoy.
With industries turned upside down by the pandemic and a boom in virtual working, corporate events specialist, Sorcha Rogers saw the need to offer struggling companies a lifeline. Along with admin aficionado Bren Bangalao, they've created The Joyful Office a new virtual back office service run – as she puts it, 'by humans.'
"Covid has turned industries upside down and like many business owners, I have had to reassess what I'm doing," says Sorcha. "Having always run a virtual back office and investing as much time and creative energy into making this aspect of my business as wonderful as my shows, I've realised that virtual back office support is of great value to others right now. So I've decided to reach out and help business owners find a joyful, cost effective and fair way to operate in this 'new normal. I'm passionate about bringing joy back into business to help enterprises become more sustainable and survive for the future. My creative expertise, combined with Bren's admin acumen makes us a stellar team. I like to say, I bring the joy and Bren does the office!"
2020 has seen an unprecedented rise in virtual working and businesses going digital with 90% of workers saying they could do their jobs remotely. Finding quality virtual support though can be challenging and so aside from plugging an all-important gap in the market, The Joyful Office also operates on a fair pay model, working with vetted, talented back office experts in the Philippines.
"Based in the Philippines, I've been working in virtual admin for years," says Bren Bangalao. "Business owners get so caught up stressing about the back office, that they can't focus on that all important bigger picture and why they started a company in the first place. I've been running Sorcha's back office for the last 5 years and when the pandemic hit, it became clear that businesses needed reliable and affordable virtual office support. Over the last 10 years, I've grown a network of trusted experts, who deliver. At The Joyful Office, we've developed a fair pay model, that puts 'humans' first — a win-win for both businesses and admins. If The Joyful Office means that more businesses make it through Covid by having affordable, virtual back offices they can depend on, and talented admins can find fairly paid work that they love, then job done!"
www.sorchaproductions.com/the-joyful-office
A great way to stimulate positive mental health, creativity and learning this lockdown is learning a new skill such as a new language. As a national provider with an online platform, you can study a language course anywhere with Language for Fun (languageforfun.org/).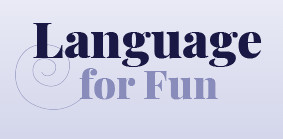 Alongside boosting brain power, learning a new language can help to improve memory, plus the fun social element of joining a virtual language class (we also offer face to face when there isn't a pandemic) means like-minded individuals can meet and socialise. It's a great way to keep the January (and lockdown) blues away. There are three languages to choose from French, Spanish or Italian classes.
For those already fluent in one of the above languages, you can sign up as a licensee meaning you can run your own business teaching languages. You don't need to be a qualified teacher – training, mentoring and lesson plans are all included in your license fee. You will also be given branded marketing materials and a step-by-step guide to promoting your lessons.
APPS TO KEEP YOU BUSY AND YOUR MIND HEALTHY DURING LOCKDOWN

Read more – Kindle
The Kindle app puts over 1.5 million books at your fingertips. From psychological thrillers, to historical must-reads, books, magazines, and newspapers, if you're keen to up your reading game this year, Kindle has something for everyone, and is a great place to start.
Be less stressed – Headspace
Headspace was created with one mission in mind: to improve the health and happiness of the world. Whilst stress and anxiety are a normal part of life, Headspace's mindfulness training teaches you how to take a step back from both stress and anxiety, so you're better prepared to respond to stressful thoughts and situations. And it works – Headspace is scientifically proven to reduce stress in 10 days, reduce negative emotions by 28% and increase happiness by 16%
Exercise more – Nike Training Club
A free personal training plan for anyone, wherever and whenever. Whether you have access to a gym, or you're working out from home, there's a routine that fits you and your schedule so that you can reach your goals. With NTC, you get access to over 190 free workouts across strength, endurance, yoga, and mobility targeting your abs, arms, shoulders, glutes, and legs. Sessions range from 15–45 minutes and are designed to help you see and feel results.
Get organised – Evernote
Evernote helps people focus on what matters most. From creating a shopping list, to writing a daily journal, Evernote can help declutter your mind by organising your daily lives, enabling you to capture and manage ideas, projects, memories, and to-do lists – all in one single place.
Learn a language – Duolingo
Duolingo is the most popular language-learning platform and world's #1 language learning app worldwide. Offering 98 language courses in 40 languages- from Spanish, French and Italian to Welsh, Japanese, Scots Gaelic and Latin – all for free – this educational app will keep you busy throughout 2021 and beyond.
Get more sleep – Portal (to send you to sleep)/ Sleep Cycle (to track your sleep)
Portal helps improve your sleep, focus and relaxation with beautiful & immersive ambience from around the world.
Waking up easy is all about timing. Sleep Cycle tracks and analyses your sleep, waking you up at the most perfect time, to make sure you get the rest and sleep you need.
Experiment more with at-home cooking – Tasty
Describing itself as 'your new cooking coach', with over 4000 Tasty recipes, innovative step-by-step instructions, and an incredible search function that allows you to filter by any ingredients, cuisine and social occasion you're in the mood for, expanding your at home cooking has never been so easy.
Do more for the community or environment – OLIO
Want an easy and convenient way to start doing something for good, today? OLIO connects neighbours with each other and with local businesses so surplus food can be shared, not thrown away. This could be food nearing its sell-by date in local stores, spare home-grown vegetables, bread from your baker, or the groceries in your fridge when you go away. It's an easy and convenient way to start doing something for good, today.
Relax your way through lockdown with the new mindful app called Feel Amazing by hypnotherapist Ailsa Frank , so you can sleep well, motivate yourself, achieve more and break habits.
In this stressful world, we all find ourselves living in, the 'feel amazing' app is the perfect pick-me-up with short recordings to fit into your day easily including the title Fit and Well. A place to relax and fire yourself up to achieve your goals. Make deep and lasting changes using a combination of self-hypnosis, meditation and mindfulness in these beautifully worded recordings by renowned self-help author Ailsa Frank.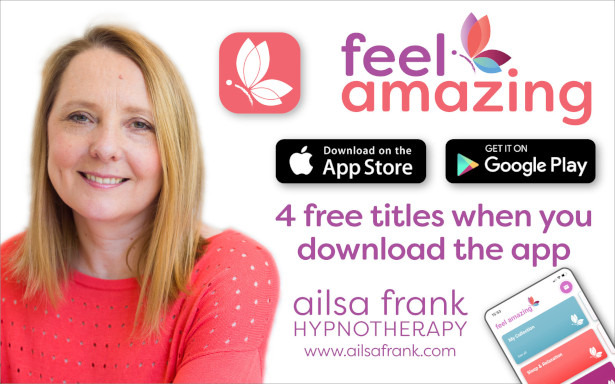 There are 4 free titles for all but a membership gives you access to all 45 titles Get the on your phone at Apple App Store for iPhones or Google Play store for Android. 50% off a One Year Membership in the January Sale only £60 instead of £120 saving £60
(individual titles from £9.99 or Memberships from £35)
Choose from the various categories:
Sleep & Relaxation, Habit breaker, Boost Confidence, Relationships and Love, Stress-Free Worry Less, Slimmer Fitter, Money and Career, Women's Wellbeing, Relaxation for Children, Teens and Calming Music…
@AilsaFrank for social media Twitter, Instagram and Facebook page Ailsa Frank Author and Hypnotherapist
feelamazing.page.link/6BG2
Affordable New Statement Rugs
Rugs aren't simply shaped pieces of carpet to fill space or cover up scuffed wooden floors, they can become a statement piece of your home. Whether it's choosing a unique style, colour or shape or you're looking for a new wall hanging, the brand new 100% wool rug collection from MY Furniture can really add spice to any room.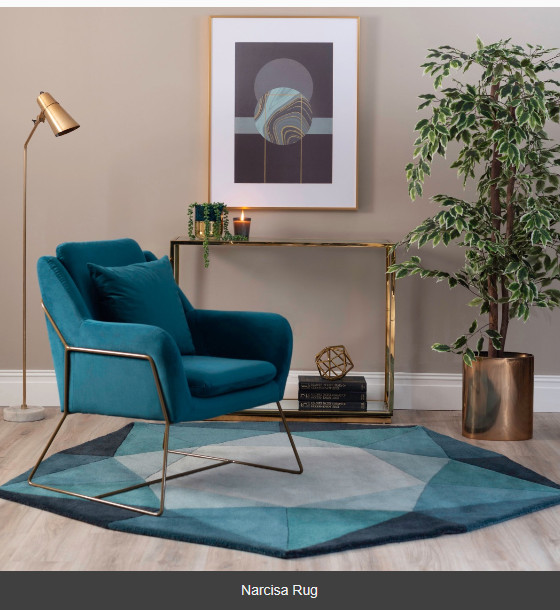 A statement rug can also help solve a host of design problems, from how to infuse colour to a room, to how to make the room look finished or even how to make it seem bigger. The new rug collection from MY Furniture includes a wide range of colours, styles and patterns from classic cream, blue and gold to eye-catching monochrome stripes.
These textural, handcrafted rugs are super soft under foot, absorbing sound and providing structure. Available in an innumerable assortment of styles that are as diverse as today's interiors. Whether you are looking for a light colour to make a room appear larger, or a bold geometric pattern to create a cozy, inviting effect, there is a range of possibilities from this amazing rug collection.
And what's more they offer incredible value for money, priced at just £249.99 for a 100% wool rug measuring 2.3m x 1.6m. Designed in-house and exclusive to MYFurniture, the new rug collection also comes with FREE UK mainland delivery.
For further information visit www.my-furniture.com or call 0800 092 1636
Women's March Global launches global poll for women's rights as in-person marches are put on hold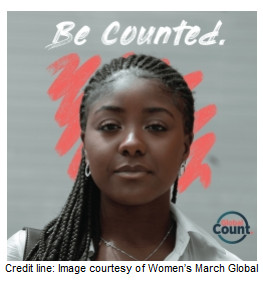 Women's March Global launches its fifth anniversary mobilisation event online, in place of in-person marches that have been postponed this year due to concerns around Covid-19.
The 'Global Count' will be one of largest global mapping surveys ever undertaken to establish the cultural, economic and social barriers to women's progress, and is supported by a newly-assembled Global Steering Committee including Cooperative for Assistance and Relief Everywhere, Inc. (CARE), Young Feminist Fund (FRIDA), White Ribbon Alliance, CIVICUS, Girl Up, and Global Fund for Women.
The online poll has been peer-reviewed by Kimberlé Crenshaw, University of Maryland, Plan International, and Impact Mapper, and supported by women's movements globally, such as International Planned Parenthood Federation, Arab Institute for Women, World Pulse, and MenEngage.
The Global Count will be distributed in every continent to ensure every person has the chance to be counted and have their voice heard in the post Covid-19 global reset.
Global technology firms, including Facebook and SurveyMonkey and bring their vast infrastructure, expertise and audience reach to the campaign.
A picture containing text, person, outdoorDescription automatically generated
Credit line: Image courtesy of Women's March Global
Women's March Global today announced details of its fifth anniversary event as it takes it's global mobilisation online due to continued concerns around the Covid-19 pandemic.
On 21 January, the day women globally would normally march, Women's March Global will open the 'Global Count', one of the largest global mapping polls ever conducted to document the cultural, economic and social barriers to women's progress.
The Global Count comes at a critical time as women around the world have expressed the urgent need for intersectional voices to be heard during Covid-19 and have a say in what is prioritised by governments in the global reset. As concerns grow about the alarming rise in gender-based violence, human rights authorities have declared that gender inequities are as bad as they were 25 years ago.
The 'Global Count' takes the form of a digital poll. It directly addresses data scarcity around women's rights and the urgent need to better map the critical issues facing women across the globe. It will be distributed by leading technology companies including Survey Monkey and Facebook, taking Women's March Global's mobilisation efforts into communities of women that are often hardest to reach. It will actively engage all gender diverse, non-binary, trans women and people who idenfity as women, from every country, culture and racial background around the globe. The data collected will inform future efforts to progress gender equality, as the 'Global Count' redefines how global institutions work towards this common goal.
The 'Global Count' is a collaboration between Women's March Global, as well as various ally movements, organisations, donors, and policy-makers. Behind the campaign is a newly-assembled Steering Committee comprising some of the world's most respected women's rights organisations: Cooperative for Assistance and Relief Everywhere, Inc. (CARE), Young Feminist Fund (FRIDA), White Ribbon Alliance, CIVICUS, Girl Up, and Global Fund for Women.
The poll has been peer-reviewed by Kimberlé Crenshaw of the African American Policy Forum, and experts from the University of Maryland, Plan International and Impact Mapper.
Kimberlé Crenshaw, American lawyer, civil rights advocate, and peer-reviewer of the 'Global Count', said:
Women's March Global has taken strides to show that the people of the world are stronger when uniting in collective action. The 2021 Global Count gives people a say in the many issues they confront on a daily basis. And while we may not be able to march in person this year, we can still speak as part of a global movement. I urge all people, across all continents, to have their voices counted in this one-of-a-kind survey.
The 'Global Count' will run from 21 Jan (the day women would normally march) – 8 March (International Women's Day). As women complete the poll, they will be encouraged to share it with their network with the mobilising call to action: #WeCount.
Additional Strategic Partners include leading women's movements on every continent: Akili Dada, Akina Mama wa Afrika, the Arab Institute For Women, Asian-Pacific Resource & Research Centre for Women (ARROW), The Botswana Network on Ethics, Law and HIV/AIDS (BONELA), Every Woman Treaty, Health Education and Research Association (HERA), New Women Connectors, Stories to Action, The African Women's Network for Community management of Forests (REFACOF), The Lotus Flower, Women Against Rape Inc., Women in Foreign Policy, Women's Major Group, Women's Platform for the Development of Serbia, and Women's Rights Foundation.
The 'Global Count' is being distributed by SurveyMonkey as the globally-known technology company furthers its outreach and engagement efforts.
These partners are also bringing globally known spokespeople, celebrity ambassadors and influencers to boost the campaign. Further details will be announced in the coming days.
Uma Mishra-Newbery, Board Member, Women's March Global, said:
As a global movement, Women's March Global knows that our freedom and liberation is dependent upon each other. Every year since 2017 we have built our capacity to mobilise and assemble around critical issues. However, it's time that we truly understand and collect data on what issues people face around the world. Data around these key issues on a global and local level is scarce. Yet, it is vitally needed, not only for movements, but local collectives, funding institutions and the nonprofit sector at large. The data collected from Global Count will be shared across these spaces and will put power directly in the hands of the people who take the survey. We know how powerful global mobilisation can be and so we are asking everyone in 2021 to join us online, from every continent to ensure all voices are counted.
Women's March Global is one of the leading organisations for women's human rights with over 2,300 members and 125 chapters on every continent worldwide and was formed from the thousands of women's marches that took place on the back of Donald Trump's inauguration globally four years ago. Since then, the organisation has mobilised women to march every year, and all year round, on every continent, for women's human rights and it's Unity Principles.
Leading UK children's fruit snacking company, Fruit Bowl, has partnered with BBC's MasterChef semi-finalist and cookbook author Theo Michaels' FiveDinners to create 5 new family friendly, easy peasy recipes. FiveDinners is a weekly meal planning service designed to help families enjoy nutritious, delicious meals.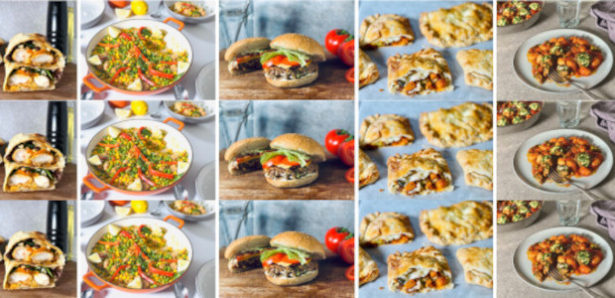 Designed by Theo using his own parenting experience, the Fruit Bowl x FiveDinners weeklong menu will take the hassle out of deciding on dinner each night. The customised meal plan has been specifically designed with little tummies in mind, providing children with at least two of their five a day every day.
The recipes (supplied below) are:
Chimichangas!
One Pot Sausage and Vegetable Rice
Sneaky Vegetable Beef Burgers
Sweet Potato and Broccoli Calzone
Spinach and Turkey Meatballs with Gnocchi
The meal plan sits alongside Fruit Bowl's #5in5Challenge 5 A Day Chart, to encourage children to turn their 5 a day into a game and promote healthy eating. (The chart is also delivered free with all Fruit Bowl website orders this month!)
Best wishes,
Charlotte
Untitled design copy.jpg
Recipe created for the Fruit Bowl #5in5Challenge by Theo Michaels in partnership with FiveDinners.com. For more recipes, go to www.fruit-bowl.com/recipes/ or Instagram: @thefruitbowlfamily #5in5Challenge #FruitMadeFun
Chimichangas!
Introduction:
All children love these! Chimichangas are crispy burritos, meaning you can add whatever you like to this and still end up with a crispy tortilla packed with tasty goodness! These are chicken Chimichangas but you can use fish, large roasted vegetables like cauliflower or mushrooms for a vegetarian version, or even mincemeat.
Recipe Information:
Serves: 4
Prep time: 20 minutes
Cook time: 18 minutes
Difficulty: Easy
Equipment:
Pre-heated oven 200FAN/220c
Hot Grill
Baking Tray
Ingredients:
15ml olive oil
400g chicken breast, sliced thin
1 yellow bell pepper, sliced
1 tbsp ground cumin
1 tbsp smoked paprika
A quarter of a white cabbage, shredded
150g spinach
1 tin black beans drained, rinsed
2 tbsp ketchup
150g cheddar cheese, grated
2 tbsp butter, melted
4 large tortillas
Recipe Steps:
Dust the chicken with the spices, salt, pepper and half the olive oil.
Lay the seasoned chicken and sliced pepper onto a parchment lined baking tray in one layer.
Bake the chicken and peppers in a pre-heated oven for about 10 minutes, or until chicken is cooked then remove.
Meanwhile, drain and rinse black beans and stir through the ketchup.
Mix together the shredded cabbage and spinach.
Assemble chimichangas; line a tortilla with a quarter of the beans, chicken pieces, peppers, spinach and cabbage and finally a generous portion of grated cheese.
Fold over half the tortilla, then fold each side and roll to create a sealed package; lay tortilla seal side down onto baking tray. Repeat for all four tortillas.
Brush with melted butter and place under a hot grill for a few minutes each side until golden and serve!
One-Pot Sausage and Vegetable Rice
Introduction:
This is my kid's cheat paella; a great recipe to use up any leftovers you may have and pack it out with plenty of vegetables; all cooked in 12 minutes, in one pot! This uses sausages but they can be swapped for prawns – added for the last couple of minutes of cooking, or chunky vegetables like courgettes or mushrooms, fried in place of the sausage meat.
Recipe Information:
Serves: 4
Prep time: 10 minutes
Cook time: 12 minutes
Difficulty: Easy
Equipment:
Frying Pan + Lid
Ingredients:
30ml olive oil
1 onion diced
2 cloves garlic, chopped
4 sausages
1 tbsp fennel seeds, optional
2 tbsp tomato purée
250g basmati rice
1 chicken stock cube
625ml hot water
250g peas, frozen
250g sweetcorn, tinned or frozen
Half a red pepper
1 lemon
10g fresh parsley, chopped
Recipe Steps:
Fry the diced onion and fennel seeds, if using, for a few minutes before adding the garlic then squeeze in 1 inch chunks of sausage meat.
Season pan with salt, pepper, add the tomato purée and rice and mix together.
Add stock (ratio of 1 rice : 1.5 water), stir until fully mixed together, add more water if rice is not fully submerged.
Slice the red pepper and place on top of the rice.
Bring pan to a simmer, then cover with lid and reduce heat to low for about 15 minutes.
Remove from the heat and leave to rest with lid on for five minutes.
Garnish with chopped parsley, squeeze the juice of half a lemon over the top and a little drizzle of olive oil and serve.
Sneaky Vegetable Beef burgers
Introduction:
Indulgent delicious beefburgers with lots of vegetables hidden inside providing kids (and parents!) with 2 of their 5-a-day!
Recipe Information:
Serves: 4
Prep time: 15 minutes
Cook time: 10 minutes
Difficulty: Easy
Equipment:
Frying Pan
Grater
Mixing Bowl
Ingredients:
45ml olive oil
2 onions, sliced
PATTIES
2 carrots, peeled and grated
1 parsnip, peeled and grated
1 large courgette, grated
400g beef mince
1 egg
TOPPINGS
4 cheese slices or cheddar
A quarter iceberg lettuce, shredded
2 vine tomatoes, sliced
4 sesame seed buns
Mayonnaise & Ketchup optional
Recipe Steps:
Fry sliced onion in frying pan with half the olive oil until golden, then remove.
PATTIES
While onion is frying, grate the carrot, parsnip, courgette into a mixing bowl (give the grated courgette a squeeze to release some moisture)
Incorporate mincemeat into vegetables and combine with egg using your hands.
Form four patties and fry in a hot pan with the remaining oil for about four minutes each side, until cooked through.
Lay cheese slices, if using, on cooked side of patties whilst cooking other side in the pan.
TOPPINGS
While patties are cooking; shred lettuce and slice tomato.
Once patties are cooked, assemble burgers; swipe mayo on bottom bun, top with lettuce, tomato slices, cooked patty, onions, ketchup and top with burger bun – enjoy!
Sweet Potato and Broccoli Calzone
Introduction:
These 'pizza pockets' are great for kids as you can include any leftover or pre-cooked vegetables and not only taste great but are a lot of fun to make.
Recipe Information:
Serves: 4
Prep time: 30 minutes
Cook time: 20 minutes
Difficulty: Easy
Equipment:
Pre-heated Oven 200FAN/220c
Rolling Pin
Mixing Bowl
Frying Pan
Ingredients:
15ml olive oil
1 onion, diced
2 cloves garlic, chopped
1 sweet potato, peeled, diced into 1 cm cubes
1 head of broccoli, coarsely chopped
3 tbsp tomato purée
100g cheddar cheese, grated
1 mozzarella ball
1 egg, whisked
Pinch of flour for dusting
325g short-crust pastry pre-made/shop bought
Recipe Steps:
FILLING
Start by preparing the sweet potato and frying in a little olive oil.
Prepare the rest of the ingredients while the sweet potato is cooking.
Add the onions and garlic to the pan with the sweet potato, followed by the broccoli.
Pour in about 100ml water (careful as it will create a lot of steam) and immediately cover and leave to steam for about 5-10 minutes.
Once the sweet potato and vegetables are tender, remove from the heat, stir in the tomato purée, season and leave to cool while you prepare the pastry.
Roll out pastry to thickness of 3mm and cut into four equal squares.
ASSEMBLE
Line baking tray with parchment, place one pastry square on tray.
Spoon a quarter of the filling onto one half of the pastry.
Sprinkle over some cheese and ripped mozzarella.
Wet the edge of the pastry around the filling with the whisked egg and fold pastry over filling and seal the edge by pressing down and clipping together with your fingertips.
Brush with eggwash and continue until all four calzones are done.
Pierce with a knife to allow steam to escape, then bake in pre-heated oven for approx. 20 minutes or until top is golden; remove and serve!
Spinach and Turkey Meatballs with Gnocchi
Introduction:
This one-pot dinner finished in the oven is the perfect family recipe for everyone to eat together and getting the kids to enjoy 2 of their 5-a-day.
Recipe Information:
Serves: 4
Prep time: 15 minutes
Cook time: 20 minutes
Difficulty: Easy
Equipment:
Pre-heated oven 200FAN/220c
Oven-proof Frying Pan
Ingredients:
30 ml olive oil
1 onion, diced
2 cloves garlic, chopped
50g spinach, chopped
500g turkey mince
500g passata
400g diced frozen mixed vegetables
1 tbsp dried oregano
2 tbsp tomato purée
500g gnocchi
10g fresh parsley, chopped
Recipe Steps:
Fry the diced onion for a few minutes before adding the garlic.
While the onions are cooking, make the meatballs by combining the chopped spinach with turkey mince.
Once the onions and garlic are softened, add the frozen vegetables, passata, 150ml water and season with salt, pepper and oregano.
Stir in the gnocchi and leave on a low heat.
Now start rolling ping-pong ball sized meatballs and dotting them in the pan, once done, drizzle a little olive oil over the top.
Bring the pan to a simmer then transfer the pan to a pre-heated oven for 10 minutes, or until meatballs are cooked through.
Once cooked, remove from oven, garnish with chopped parsley and serve.
With such a challenging start to the new year, here is a good news relating to mood-boosting and practical approaches for supporting your physical/ mental wellbeing
Meet Adrienne Herbert. She is the uplifting energy we all need, particularly in these difficult days, and gives you inspiration and motivation as well as practical tips for Lockdown 3.0. Empowering you with manageable tools to take on this gloomy start to 2021!
A leading wellness professional, international TEDx speaker, host of hit podcast Power Hour, marathon runner AND Director of Innovation and Performance at the UK's leading fitness app Fiit, Adrienne's debut book Power Hour launched last week with Penguin.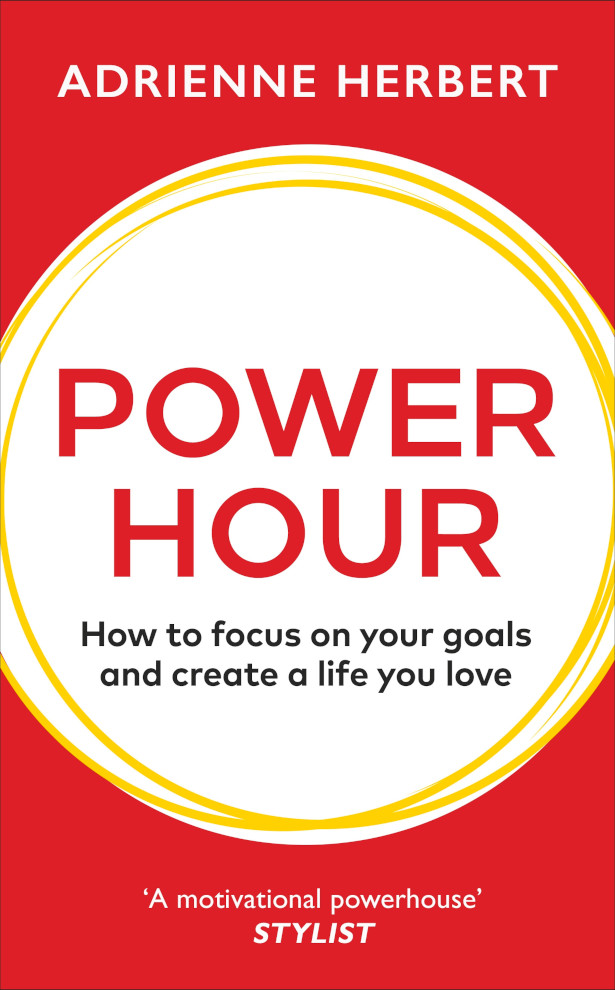 Power Hour highlights the benefits of reclaiming an hour of your time at the start of your day – to focus on yourself. Now, more than ever, the significant benefits that this has for your mental and physical wellbeing is so critical as we enter yet another lockdown.
Key conversational topics where Power Hour can offer practical guidance and tips during lockdown 3.0…
• Reclaiming your time. The importance of carving space for yourself in such a fluid period, and how to make this happen (to support your overall wellbeing a boost your mood)
• Approaching change. How to create a positive mindset for the changes you want to make, and adapting to changes that you have not chosen to make (lockdown, cancelled plans etc)
• The importance of a structured morning routine. Why your morning routine is critical when your usual day-to-day has been disrupted/ you are WFH, how to create an impactful morning routine that will set you up mentally and physically for the rest of the day
• The importance of quality sleep. How optimizing your sleep can boost your mood
If you're not familiar with Adrienne, I thought it might be helpful to share the below Power Hour/ Happy Place IG Live that Adrienne and Fearne Cotton did during the last lockdown. It was a really energetic conversation that delivered lots of Monday Motivation, something which feels needed just about now.
Find out morer about Fern & Adrienne @ www.instagram.com/tv/CHpZ93Hn5qV/?utm_source=ig_web_copy_link
POWER HOUR
ADRIENNE HERBERT
How to focus on your goals and create a life you love
31 December 👊 Hutchinson 👊 Hardback 👊 Ebook 👊 Audio 👊 £14.99
'What Adrienne can't do, hasn't been created yet.' WOMEN'S HEALTH
'New face of wellness.' BRITISH VOGUE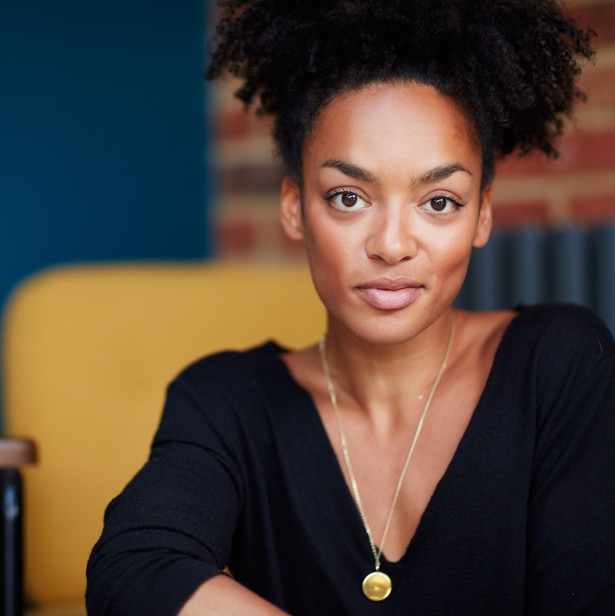 Following the success of her hit podcast 'Power Hour', Adrienne Herbert launches her debut book of the same name. Renowned for her high-performance mindset and motivating energy, the POWER HOUR book teaches you how to make the most of the first hour of your day, to pursue your passion and achieve your goals.
'Adrienne's energy, enthusiasm and knowledge has had a huge impact on me, both physically and mentally. Read this book, follow her work and you will feel like you have your own personal mentor.'
Emma Gannon, author of The Multi-Hyphen Method
2020 has given many of us cause to reflect and reassess how we live our lives. POWER HOUR is here to encourage people to reclaim an hour of their day, to dedicate meaningful space to their personal or professional goals. Whether you want to run a marathon, write a book, or start a business, POWER HOUR is full of actionable advice and practical tools that will empower you to unlock your full potential.
POWER HOUR will help you realise the importance of that critical first hour in your day, before the rest of the world wakes up and starts competing for your attention.
POWER HOUR covers everything from habit formation to the importance of daily movement, from cultivating a growth mindset, to building a powerful network, and much more. It offers inspiration, motivation and guidance to define your goals and show you how to make them happen.
Stop waiting for the right time, or for more time. Start with just one hour today.
👊 Based on a hit podcast: the Power Hour podcast has a 5* rating and over 1.4 million downloads, with 10-15k listens per episode.
👊 A well-connected author with over 65k Instagram followers – previous podcast guests include – Fearne Cotton, Professor Green, Trevor Nelson, Emma Gannon, James Clear
ADRIENNE HERBERT is a leading wellness professional, international TEDx speaker, Podcast Host, Author and marathon runner. Adrienne is the epitome of the modern digital entrepreneur, holding a key role as Director of Innovation and Performance at the UK's leading fitness app Fiit. She is also Mum to 9 year old son, Jude, so she knows the reality of blending parenting, working, training and living. Adrienne is regularly invited to deliver talks and workshops for brands such as Apple, Barclays, WeWork & L'Oreal, to motivate and empower their employees.
www.adriennelondon.com @Adrienne_ldn
National Houseplant Week 2021: Boost your Winter Mood with these Indoor Plants
To celebrate national houseplant week, Wren Kitchens reveals the best houseplants to boost your mood this winter
Indoor plants can reduce 87% of toxins in the air, reduce blood pressure and make you feel calmer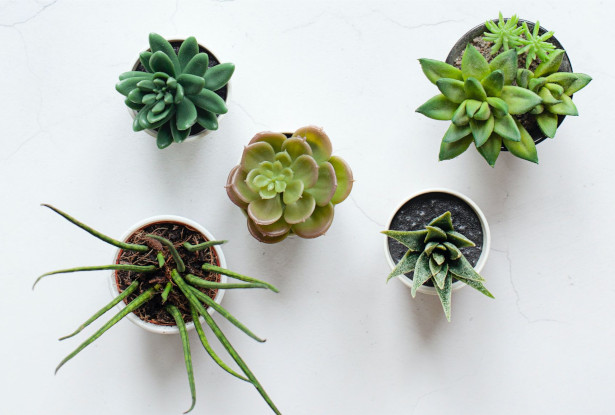 It's a well-known fact that spending time in nature is good for your wellbeing, so what better way to boost your mood than to bring nature inside. With search volumes for "house plants delivered" increasing by 400%, and "buy houseplants online" by 200% since lockdown, Wren Kitchens have revealed the best houseplants to have in your home to help boost your mood:
Aloe vera
The gel from aloe vera can help to soothe acne, burns and dry skin, helping you both physically and mentally. To allow your aloe vera plant to thrive, place it in bright but indirect sunlight, and let it dry in between watering.
Lavender
Place your lavender plant in the bedroom, and the scent will help to reduce your stress levels, enabling you to sleep better. To let it grow, water it regularly and leave it in a place that gets a lot of light.
Snake plant
Had issues in the past with keeping plants alive? Try a snake plant – they need minimal care, but can really help to improve your wellbeing as they add moisture to the air and release oxygen. They're particularly ideal for people who suffer from allergies – and interestingly, they were the most Googled plant in lockdown!
Peace lily
Peace lilies are great houseplants to have. Not only do they soak up mould spores in the air; they also absorb their water before releasing it back into their environment – so place your peace lily in a dry room.
Monstera plant
You've likely seen the Monstera (also referred to as a Swiss cheese plant) clogging up your Insta feed, but they can actually boost your mood. They purify the air, making your home healthier – plus, you can grow new plants from their cuttings.
English ivy
Like peace lilies, English ivy absorbs mould in the air, helping to purify your home; and it also has properties that help you to stop being restless, meaning you can enjoy a better night's sleep.
For more plants to boost your mood, please go to www.wrenkitchens.com/blog/top-10-mood-boosting-houseplants-wren-kitchens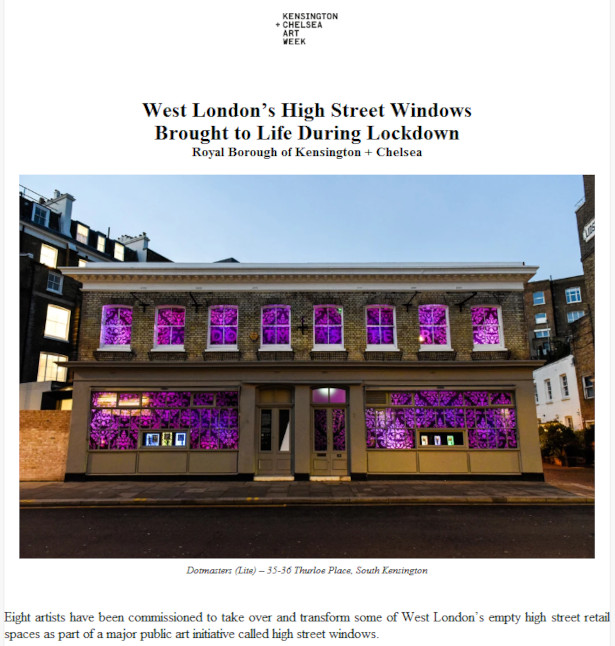 Lockdown sport: try something new this Friday night
Tune in to top of the table clash between London Lions and the Newcastle Eagles as they battle it out for top spot in tonight's British Basketball League match-up
Hotly anticipated game between London Lions and Newcastle Eagles tips off at 7pm tonight and is available to watch at via the BBL Player
With the lockdown restrictions seeing everyone stuck inside this weekend, many sports fans across the country may be looking for something to do on this Friday night . For all those seeking an action packed evening and looking for something other than football, now might be time to try something new with two of the best teams in the British Basketball League set to face off for the top spot in the league table at 7pm tonight, and you can watch it all for free via the BBL Player.
The London Lions take on the Newcastle Eagles at the Copper Box Arena tonight in one of the most-anticipated match-ups of the season so far, with both teams heading into the game tied for most wins this season and joint top of the league table.
The Lions are coming into tonight's games off of a slim 74-73 victory against the third place Leicester Riders, where their NBA journeyman and star guard, DeAndre Liggins, put up a solid performance recording a double-double of 14 points and 11 rebounds.
Off the back of their 105-93 victory over bottom of the league Glasgow Rocks, The Eagles are looking to secure their fourth win in a row that will see them top of the BBL league table once again and sole leaders as we enter the weekend.
Both teams last met on December 3rd, where the Eagles were able to hold out to a 88-79 win over the Lions on their home court. Now, with tonight's match-up tipping off at the Copper Box and with the Lions coming off of four solid wins, this could be one of the most exciting games of the season so far.
London Lions vs Newcastle Eagles tips off tonight at 7pm and you can watch the game for free via the official BBL Player – www.bblplayer.co.uk
Also in tonight's game, the London Lions are set to unveil their brand new home kit for the first time at their home court.
Vince Macaulay, Head Coach of the London Lions:
"Tonight's match-up promises to be an exciting game and a truly great showcase of British basketball and the talent on offer here in the league. The ability to watch the game for free is a truly fantastic opportunity and we hope it will help engage fans with the sport and show to them the high level of basketball that is played here in the UK."
The most important skills that people can work on during lockdown is their leadership skills!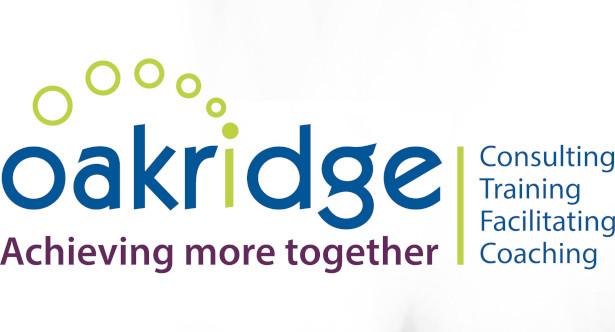 There will always be a need for people to be able to make decisions and these people are leaders.
Keep reading, keep watching educational videos on YouTube or Ted Talks. Keep being curious.
If you are on furlough ask your line manager to fund leadership development training.
Chat to professionals – our team at The Oakridge Centre would be delighted to help.
Simone
The Oakridge Centre
Tel: 0161 327 2031
Email: info@oakridgecentre.co.uk
www.oakridgecentre.co.uk
When Someone's In Need Of A Boost
Nothing Beats A Chocolate Delivery
www.morsetoad.com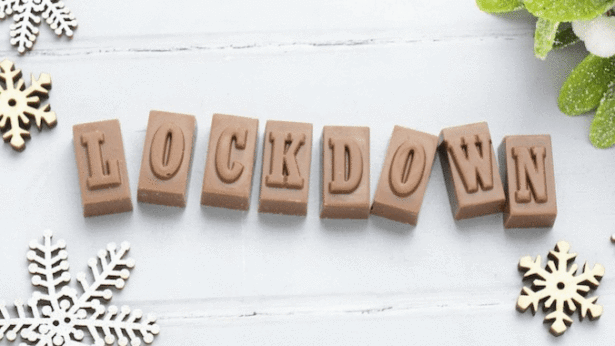 Here we are again. Confined to our homes once more. If January wasn't bleak enough.
But have no fear. Here are some things to feel good about.
•This vaccine thing! It's happening. I can definitely make out a light…and it's at the end of a shortish tunnel.
•You have a great excuse to not do dry January and go on a diet.
•You don't have to eat more celery than you absolutely have to.
•If it was hot and sunny outside, you might feel like you're missing out.
In Other News….It's Our WINTER SALE
Get 21% off any order until the 17th.
The world needs more smiles at the moment.
With a little help from Morsey and Me, that's exactly what you can deliver.
<<< Just add this code at the checkout: >>>
BRINGON2021
THIS OFFER IS ONLY VALID UNTIL 17th JAN!
*This code deducts 21% from your total and can be applied to any product.
BRING ON 2021!
✨ A MESSAGE TO OUR CUSTOMERS FROM MORSEY & ME ✨
5 years ago I began Morse Toad with the intention of delivering a little happiness through the letterbox. Sometimes it's those small gestures that can have the biggest impact.
This year, more than ever, we have seen the power of a personal gift to lift the spirits. We've heard so many amazing stories of friends and family offering their support to those confined to their homes.
It has been an incredible experience for my small business to play a small role in keeping the nation connected via the medium of chocolate. My team and I would like to thank you for your continued support.
We would also like to wish you a fantastic New Year, and offer our biggest hopes for 2021. We know good things will come.
On a personal level, I would also like to thank my team. Working during the pandemic has been a struggle for every single one of them. When things went crazy (which they did a few times), my team stepped up and put in an enormous effort so that each personal gift was shipped in good time. It was extraordinary. So to Kim, Helen, Sarah, Martine, Emily and Hayley, to our temporary staff, and to my long suffering wife, thank you so much.
A special mention goes out to our key workers. Super job! Thank you.
Best wishes,
🐸 Morsey and Me
Peli Proud to Support COVID-19 Vaccine Distribution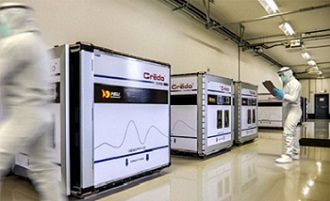 From Discovery to Distribution, Peli's temperature-controlled packaging is delivering COVID-19 vaccines all over Europe and the Middle East
Barcelona, January 2021 – Peli™ Products, the global leader in the design and manufacture of high-performance protective cases and advanced lighting solutions, is proud to play a new key role in the fight against COVID-19 with its temperature-controlled packaging.
With the pandemic recovery just underway, COVID-19 vaccines and therapies are rapidly becoming available for use and they must be safely distributed worldwide, within their required temperature range. Peli's BioThermal™ division is providing temperature-controlled packaging to meet this critical moment, protecting these crucial payloads.
Peli's innovative cold chain packaging has been trusted for nearly 20 years by pharmaceutical manufacturers to safely ship their life-saving products around the world. To meet the current challenge, they have adapted their existing products to provide deep frozen temperatures when required for the newly developed life sciences materials. Current and new offerings will ensure the cold chain is maintained throughout the vaccine or therapy's journey, maximising efficacy and patient health.
"We know that pharmaceutical companies are in all phases of the development process for vaccines and therapeutics and working tirelessly to bring safe and effective drug products to market quickly," said Greg Wheatley, Vice President of Worldwide New Product Development and Engineering at Peli BioThermal. "Our engineering team matched this urgency to ensure they have the correct temperature-controlled packaging to meet them where they're at in drug development for the pandemic recovery, from discovery to distribution."
Peli BioThermal's deep frozen products use phase change material (PCM) and dry ice systems to provide frozen payload protection with durations from 72 hours to 144+ hours. Payload capacities range from 1 to 96 litres for parcel shippers and 140 to 1,686 litres for pallet shippers.
New deep-frozen solutions are ideal for short-term vaccine storage, redirect courier transport of vaccines from freezer farm hubs to immunisation locations and daily vaccine replenishment to remote and rural areas.
Peli BioThermal temperature-controlled packaging is currently being used to distribute COVID-19 vaccines and therapeutics, either directly or through global transportation providers, in Denmark, France, Italy, Germany, Spain, Sweden, and the UK as well as in Kuwait and Saudi Arabia in the Middle East, with more countries set to join the list as the pandemic recovery process rolls out.
To learn more about the wide range of deep frozen Peli BioThermal shippers, visit Peli.com and PeliBioThermal.com for more information.
LET MINI BAKERS BLOSSOM WITH NEW KIDS RANGE FROM CARR'S FLOUR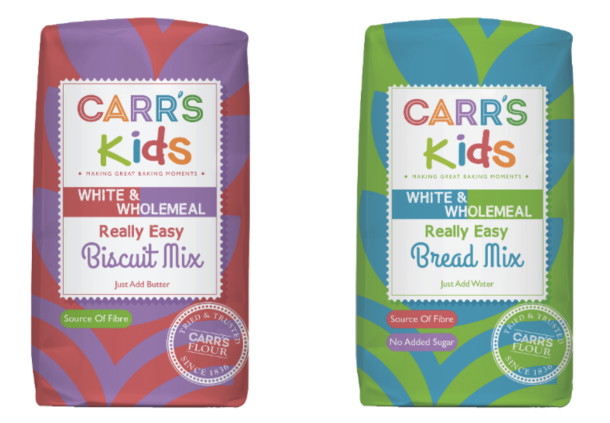 2020 brought the bakers out in all of us and Carr's Flour want to help start getting all kids involved in baking. Baking can be such fun and we want to help get little hands stuck into the mixing bowl more often this year! The brand new Carr's Kids range kicks off 2021 by helping develop this hobby for mini bakers and keeps it simple with pre-mixed biscuit and bread mixes to kit them out with everything they need to embark on their baking journey!
The brand new Carr's Kids Biscuit Mix is made with a blend of sugar and white and brown flour for added goodness. Simply add softened butter to make a ready-to-roll dough – and you have everything you need for the easiest biscuits ever! A great base from which to build on, children could personalise their biscuits by adding their favourite store-cupboard inclusions such as chocolate chips, raisins, cranberries or ground ginger for a hint of warm spice. (RRP 95p or case of 12 for RRP £11.40)
Also launching this month is the Carr's Kids Bread Mix, with a similar mix up of white and brown flour, all that's needed to turn this into a delicious loaf of bread is water and a little butter! Again, children can get creative as this versatile bread mix can be moulded into one large family-sized loaf or individual rolls – perfect for hot dogs! (RRP 95p or case of 12 for RRP £11.40)
To accompany the baking mixes, Carr's Flour are launching a new Carr's Kids Collectables range. The collection includes:
different shaped cookie cutters to make lots of little biscuits (£3.75)
a Carr's branded mini Baking Kit, including a rolling pin, spatula, pastry brush and cutting board, all packed into a Carr's branded Fairtrade cotton drawstring bag (£11)
a Carr's Kids branded apron with adjustable Rip-Strip™ fastening (£7)
an 8-piece multi-coloured Measuring Cups and Spoons set (£7.50)
All of the Carr's Kids Range of Kits and Collectables has been designed for ages 3 upwards, as Carr's Flour know learning the basics of baking at a young age is an important lesson for life!
Carr's Flour have been producing a range of premium quality flours from their mills for nearly 200 years and are firm favourites amongst artisan bakers right through to home cooks. Their team of dedicated millers pour knowledge and expertise into every bag of flour, creating great baking moments for customers, every time.
The complete Carr's Kids Range can be purchased direct from Carr's online shop now.
Keep track of lockdown fitness with Amazfit smart watches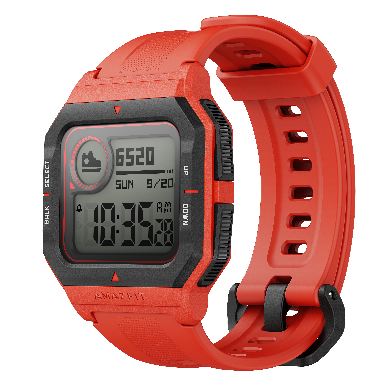 We know that taking care of ourselves during the continued lockdown is essential, and a decent exercise routine is key to maintaining physical and mental wellbeing.
Here are the latest from Amazfit – and its range of affordable and sophisticated smart watches.
Amazfit's range of smart watches offer highly sophisticated health and fitness tracking technology. They give users the ability to track their progress, access insights such as their unique blood oxygen measurements, SomnusCareTM sleep monitoring, and unique personal data via its very own PAI Health Assessment System.
Amazfit Neo – RRP £39.00
Available from: Argos
The Amazfit Neo is a retro-design sports tracker watch that measures heart rate, monitors sleep, is water resistant up to 50 metres, and features 28-day battery life.
Amazfit GTS 2 Mini – RRP: £79.00
Available from: Argos
The GTS 2 Mini brings fashionable fitness to all with ultra-slim and light design, always-on AMOLED display, blood-oxygen saturation measurement, 70+ sports modes, and Amazon Alexa built-in.
Amazfit GTR 2e – RRP : £119.00
Available from: February 2021
The Amazfit GTR 2e is an all-in-one elegant smartwatch with a classic round design, health and fitness features, and ultra-long battery life.
Amazfit GTS 2e – RRP: £119.00
Available from: Argos
The Amazfit GTS 2e is an all-in-one modern smartwatch with a fashionable square design, health and fitness features.
Amazfit GTS 2 – RRP: £159.00
Available from: Argos
Product breakdown: Where style meets health, the GTS 2 is an all-in-one modern smartwatch with a fashionable square design, health and fitness features, built-in Alexa, and 7-day battery life.
Cordless Drill Guide
Turn Your Garage Into A Workshop
cordlessdrillguide.com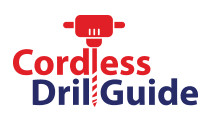 "My name is Trond Nyland, founder and CEO of Cordless Drill Guide. I am a carpenter and tool expert. I am also the go-to guy if you need any repairs in your home.
One bit of advice is to clear out the garage and turn it into a workshop. Clearing out the garage is a task in itself. Decluttering can be difficult but now you have no distractions you should go forth and dump.
It is a great time to spend on your own, for some personal time, or even share with your partner or kids for some bonding and memory sharing. When you finish you will have a whole new, clear space.
For me it would be to turn it into a workshop, but maybe you want to turn it into a home entertainment space, or somewhere to work on old cars or motorbikes. You could turn it into a home office or home school.
Trond Nyland, Founder and CEO at Cordless Drill Guide – cordlessdrillguide.com
Back Taxes Help, LLC
backtaxeshelp.com
The Good That Comes From The Covid Lockdown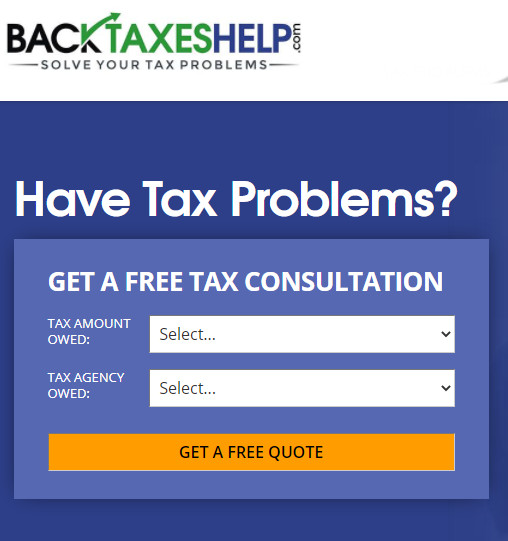 With quarantine most people are stuck at home. With everyone being stuck at home there has been a huge increase in almost all aspects of online businesses. They have a lower start up cost than normal a business and in my opinion are easier to learn. There are tons of options for what type of business you could start online and almost everyone of them have courses or softwares to help make it a success. I think it would be a mistake for anyone stuck at home not to cash in on this growing market and try themself at a new trade, that if done right, could be life changing. A good place to start would be online marketing for companies. It is relatively simple to do and has major potential with new businesses opening every single day. Website: www.backtaxeshelp.com
Greetings from Cerebrum InfoTech!
cerebruminfotech.com
A software development company that makes use of Big Data, IoT, AI to develop top-class software products.
"This lockdown has made us all suffer, but there is a silver lining. The lockdown has given us a perfect opportunity to reflect upon our lives. Many people have reached their fitness goals with the help of Cerebrum Infotech's online consultation app. It is a great way to get in touch with a fitness expert and transform your body. Pandemic has provided a perfect opportunity for people to get back in shape from the comfort of their homes.
Cerebrum Infotech'sSchool Management System has provided educational institutes to function properly even in the pandemic. Features such as online classes, student attendance management, payroll management, etc., have helped schools and colleges immensely.
That's all about my answer! For any query please feel free to contact undersigned.
Regards,
Kamal Thakur,
Cerebrum Infotech
www.cerebruminfotech.com
Tapestry House Publishing
An easy-to-read, teen and adult friendly inspirational novel titled, Struggles of a Dreamer: The Battle between a Dream and Tradition.
Yahaya Baruwa
Tapestry House Publishing
President – Bestselling author
My life in blossom
Pandemic New Skills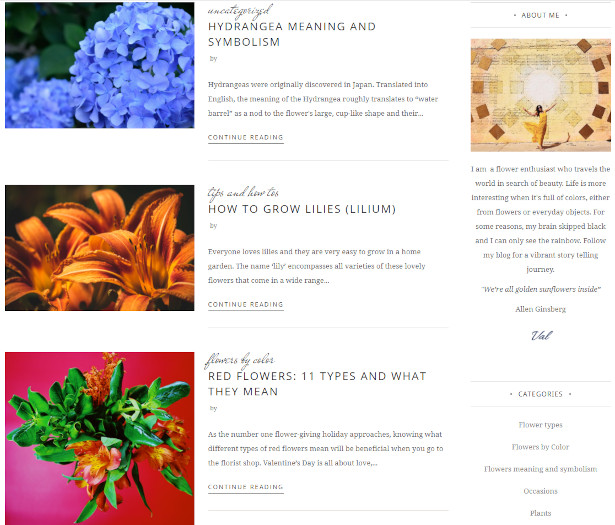 "during the pandemic I started photographing flowers. Easy to find and they can be photographed in the comfort of your home.
Val
www.mylifeinblossom.com"
Pro Paint Corner
"Anything that can be painted – I've likely painted it! I used to run my own house painting company but now I am more into giving solid and sound advice. I still consider myself a woodworker and serial home renovator!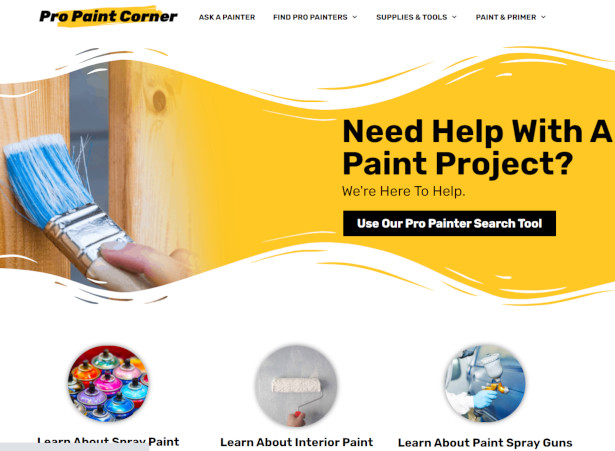 The first pandemic we chilled out and ate, hiding our panic, now though we are used to it we should become more motivated to improve our living quarters.
All those home projects you put off, loose cupboard doors, chips in the paint – now is the time!
Start with one room and don't move to another until it's complete. When you are finished you will find that you enjoyed it so much that you will be developing new projects to improve spaces, and your home in general!
There are plenty of guides and YouTube videos to help you get started, at least, during confinement, you won't be having guests over to judge you!
For any painting needs check out my site ProPaintCorner.com"
Phillip Ash,
Founder of Pro Paint Corner – propaintcorner.com/
Famously Frayling Blog
famouslyfrayling.com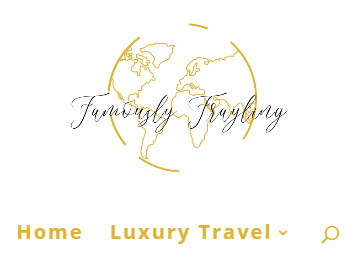 Lockdown is a time that can be a game-changer for people. A good idea for lockdown is to start a blog. You can make money from starting a blogging business. Nowadays, everything can be found on the internet and social media is number one for promoting and marketing.
Imagine this, you wake up in the morning when you please. You no longer have to go to the job that you have been suffering at all year. You check your phone and your emails and see that you have made passive money while you were asleep.
It is more important now than ever, to have multiple streams of income. A blog can be on several topics from travel and sports to family and money. Whatever you are an expert in, you can blog about it.
Check out Famously Frayling, a lifestyle and luxury travel blog. Still new to the blogging scene but created in the first lockdown as a means of making extra money. Be sure to check out the resources page on how to start your own blog.
Every Friday at 8pm CST a livestreaming virtual interactive comedy game show happens for Free.
Wisecrackin

Comedians are pitted in a head to head contest to write a punchline to a set up they have never seen. The audience votes LIVE on their favorite ones and participate in audience challenges in the chat throughout the show.
Where to watch: www.wisecrackin.com
Cost: Free
Lockdown Date Night
Fridays 8pm CST
Kids Naturally Photography
kidsnaturally.com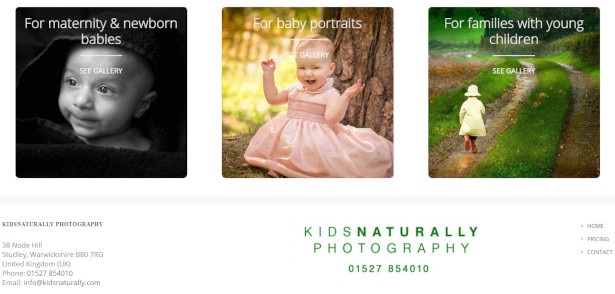 Lockdown is a huge opportunity if you have extra time. Take a step back and spend some time thinking about the big picture & what you want your life to look like, and how to get there. Maybe get extra qualifications? Is it time to bite the bullet and talk about marriage or having children? Move house or extend? Start a business ? Or perhaps you want to think about retiring in the next few years? Now could be a great time to discuss and plan for these big events.
The same applies to business owners. Usually we are too busy working in the business to plan for the big picture. Set some goals and think about where you want the business to be in the near future and in 5 years time, when lockdowns are in the distant past. Create a plan on one sheet of paper. What are the financial goals? Will there be new products or services? New staff or outsourcing ?
KidsNaturally Photography
Website: www.kidsnaturally.co.uk
Facebook @KidsNaturally.Photography
Lockdown ideas – Origami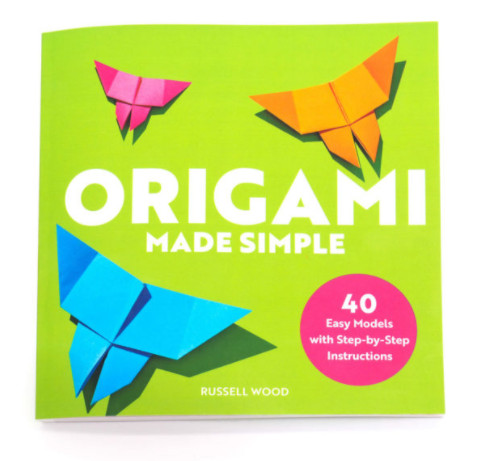 Lockdown is the perfect time to do origami. You can do it at home, all you need is paper, and it will help with mindfulness. There are many models that are even simple enough for kids.
Here are some relevant links:
origamiexpressions.com/introducing-origami-made-simple
origamiexpressions.com/easy-origami-for-kids
origamiexpressions.com/origami-and-mindfulness
Origami and Mindfulness – Origami Expressions
Your thoughts on Mindfulness were very well said. It helps me understand the fascination with origami. I practice it in several different ways: daily when playing tai chi which involves letting your breathing be your guide in speed, focusing on the move you are doing and not the next, and practicing no end to be able to be better and netter yet never being perfect.
origamiexpressions.com
Easy Origami for Kids – Origami Expressions
"Children are not only innocent and curious but also optimistic and joyful and essentially happy. They are, in short, everything adults wish they could be." -Carolyn Haywood, American Children's Book Author I'm a big believer that origami can be accessible to all and that includes children. Origami doesn't have to be complicated or need loads […]
origamiexpressions.com
Introducing Origami Made Simple – Origami Expressions
It's all very exciting and I've been wanting to shout about it for a while, so it's been difficult keeping it a secret. Now that I can share the news with you, over the coming weeks, I'll be giving some sneak peeks, tips, how-tos, and a whole lot more so you can get excited right along with me.
origamiexpressions.com
Sirisha Reddy, Founder of Brain spirit soul, a Lifestyle blog. And I am a Professional Life Coach in Therapeutic Art and Meditation

——————————————————————————————–
The implicit definition of Lockdown is getting more than enough time all for yourself. This is a precious gift. I will tell you how lockdown changed my life.
Before Lockdown, I was nothing. Just an 18 year old. The time I got made me reboot my life and transcend it into a totally different world. I started following veganism, I started exercising regularly, and I even included meditation in my daily routine. That's when it struck me that I should pass on the knowledge I gained. And then I started my lifestyle blog. I grew more curious. So, I took up online life coach certification courses. And here I am, as a professional certified life coach.
It all depends on how you perceive the things around you.
———————————————————————————————————-
brainspiritsoul.online
[TOP 5 Ideas]
Start the new year with a whole new perspective, ambition, and passion.
www.physiciansthrive.com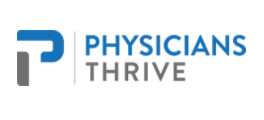 EARNING THROUGH RENTALS
Platforms like Airbnb have made renting our house or part of our house easier than ever. Investing some of your savings in renovating our unused basement or a spare room in the house by making it modern and welcoming and renting it can make us some serious money. It is a one-time investment that will make our savings grow in a short span.
INVESTING IN OURSELF TO EARN EXTRA CASH
Investing some of our savings to learn practical and demanding skills and turning them into extra cash. For example, if you love dogs, try learning dog behaviors and dog psychology or pet exercises and start offering your services online and turn your investment into a profit. Other skills include IT, babysitting, craft learning, and selling, etc.
START A BUSINESS OR BLOG
Starting a business in 2021 is a super simple 2 step process. First, you need to find a product/service that you can offer, and second, make a domain and/or social media business page and start selling right away. The lockdown taught me that I can be a great tie-dye artist and have made up my mind to either start a business or blog providing expert tips on tie-dying.
BE BETTER AT SPORTS
There is no doubt that sports not only keeps a person fit and healthy but develops a set of rules, discipline, and time management skills. Depending on your place, pick a sport that you can play at your home and be better at it..
Bonus tip: You can learn trick shots from people online that could give you a competitive edge over the competition in case you are applying for a college or job based on your sports skills.
MAKE A YOUTUBE CHANNEL
YouTube is the best platform for people that believe they have something interesting for their viewers. Whether it's playing games, growing plants, coloring books, eating food, teaching a skill, reviewing movies and songs, or even something dumb as playing terrible video games or making animal noises, YouTube is among the best platforms to be used as a side hustle as well as a professional career.
Does this answer your query? Feel free to contact me if you require more information.
www.physiciansthrive.com
Ranger Ready Repellents
rangerready.com
Ranger Ready Repellents, an insect repellent company in Norwalk, Connecticut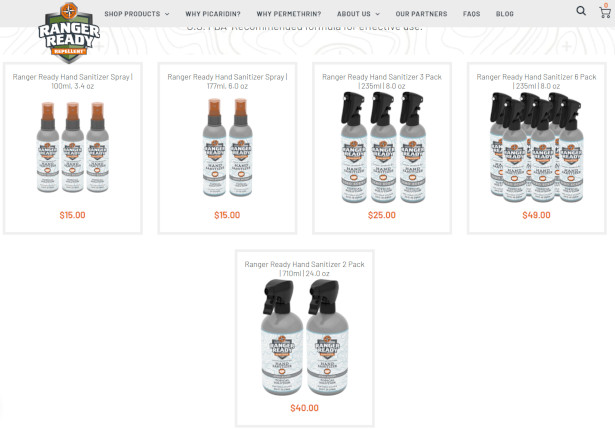 The founders started this insect repellent company to protect their children and grandchildren from contracting insect-borne diseases like Lyme disease and Zika virus, using safe and effective alternatives to DEET. As a family business they use all family-owned businesses for their supply chain, and at the beginning of the pandemic they realized that they could use that same supply chain to make hand sanitizer. They went from concept to presale in just under two weeks and were able to answer the extreme demand for hand sanitizer to keep people safe. You can see the full announcement here, and here is a link to their hand sanitizer products: rangerready.com/collections/ranger-ready-hand-sanitizer-spray
CEO on Lockdown Ideas For 2021
onlinedegree.com
Online Degree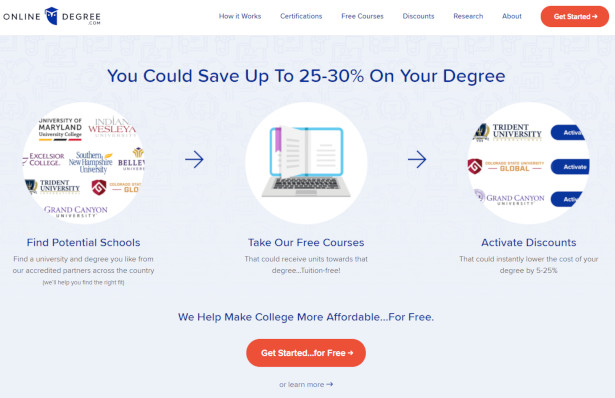 The CEO of Online Degree… As an entrepreneur for over 10 years, I can speak with authority about maximizing productivity during a lockdown.
Take online courses that could help one's career. Lockdown is a perfect time to upskill or reskill in your career field. Websites like Skillshare offer a 2-week trial where you have access to the entire library. There are courses on copywriting, website design, human resources, press coverage, and much more.
Learn a skill that creates a healthier lifestyle. If certain life-skills are missing from your repertoire, now is the time to learn them. Many people have learned to cook, sew, do laundry, and other useful tasks. Improving in these areas also helps one feel productive and motivated.
Create a travel bucket list. Making a 'dream board' with destinations and itineraries can be a fun activity in lockdown. Inspiring wanderlust can be a great way to pass the time and feel hopeful.
I hope this helps! Please let me know if you need anything else.
Spin Master products that are fun for the whole family, as well as educational and stimulating for children.
Calm Puzzles – £10.00
These mindful puzzles can be done while listening to peaceful audio content, allowing lower stress levels and an improved mood. Each puzzle features a zen landscape with vibrant colours. Along with the purchase of a Calm Puzzle, you will receive an offer for a free 30-day subscription to the Calm app.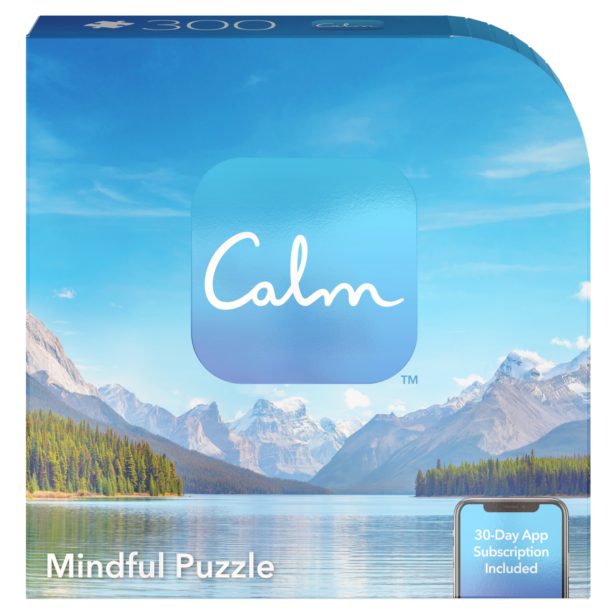 Rubik's Perplexus – £14.99
The Rubik's Perplexus Hybrid 2 x 2 unites two mind-challenging puzzles in one and helps build problem-solving skills through challenging and engaging gameplay.
Meccano 25 Model Supercar – £39.99
Meccano's model car kit gives curious young minds total freedom to build a Supercar 25 different ways. This set encourages young minds to explore concepts from science, technology, engineering, the arts and math. For years, Meccano has created imaginative construction sets that inspire the next generation of innovators.
Beat The Parents – £15.00
Beat The Parents will prove who's really the boss in this game of smarts and skills. Parents will have to answer questions about kids' stuff, and kids answer questions parents should know. As teams answer trivia and move across the game board, they'll encounter wacky challenges they need to complete. The first team to get their mover to the other end of the game board wins.
Kinetic Sand Sandwhirlz – £20.00
Kinetic Sand stimulates children's creative skills allowing them to create anything they can imagine over and over again. This set has everything you need for amazing sand transformations: 907g of Kinetic Sand (red, yellow and blue), six shape shifters, two extruder tubes, a scoop and more.
Friends: The One With The Apartment Bet Trivia Game – £15.00
This fun and engaging party game is based on the one played in the Friends episode "The One with the Embryos". Fans of the sitcom can show off their knowledge across four categories—Fears and Peeves, Ancient History, Literature and It's All Relative. A fun alternative to binging the show this lockdown.
Get out and discover new walks off the beaten track!
The Mill Trail is a waymarked walk starting in Whitchurch, Hampshire, and wends its way along the crystal-clear waters of the River Test. A hidden gem in Hampshire, it passes five different historic mills including Whitchurch Silk Mill, a Georgian water mill that still weaves silk fabrics using Victorian machinery, and the Bombay Sapphire Distillery based at Laverstoke Mill.
Whitchurch Conservation Group
Whitchurch, Hampshire
(*we are a local community group looking to bring more footfall into the town)
NUS student survey finds students relying on food banks
Three in five students continue to say that Coronavirus has had some degree of impact upon their income
61 per cent of students say that Coronavirus has had some impact on their income
Proportion of students in part-time employment has dropped to a fifth compared to around a third in September
73 per cent of students concerned with regards to managing financially during the Covid-19 outbreak
9 per cent of students have used food banks during the pandemic
Three in five students continue to say that Coronavirus has had some degree of impact upon their income, a new survey from NUS (National Union of Students) has found. Around one in five have had their hours reduced, one in ten were on furlough as the time of completing the survey, and a similar proportion have lost their job. The survey demonstrates the need for greater financial support for students, on top of the recent announcement of £20 million in hardship funding in England.
The proportion of students in part-time employment has dropped to a fifth compared to around a third in September and correspondingly the proportion who do not work at all has jumped – 49% compared to 31%.
The Coronavirus and Students Survey phase III took place in November and involved over 4,000 students, building upon the previous research issued by NUS in April and September 2020. Concern with regards to managing financially during the Covid-19 outbreak continues to be high with 73 per cent of students concerned in some way.
Two in five students continue to say they have sought financial assistance from family members and one in three have used savings. A further one in five say they have used credit cards to help them out, while 9 per cent and 8 per cent respectively have used food banks and institutional hardship funds.
As was the case in September and April 2020, half of students say that the income of someone who supports them financially has been impacted by Covid-19. And thinking ahead to beyond the pandemic, three in four continue to say they are concerned about their ability to manage financially.
Larissa Kennedy, NUS National President, said –
"These results lay bare how widespread financial struggles are amongst the student body. It is astonishing that three in five students have been affected financially by the pandemic yet it has taken until now for the government to offer any meaningful support.
"Students deserve better than having to rely on foodbanks for their next meal, or being unable to pay their rent because they cannot find employment. Our student finance system is broken, as students have to work alongside their studies to be able to afford essential bills. With lots of the jobs students would ordinarily do disappearing, many are struggling.
"The pandemic has highlighted these fundamental injustices in the education system and now we need action from governments across the UK to find a solution. Students urgently need more financial support because access to education should not be a postcode lottery."
Ellen Fearon, NUS-USI President, said –
"The results of this survey reflect our worst fears. Students are struggling to survive as a result of the pandemic, whilst being offering only the bare minimum of support from government.
"Whilst increasing hardship funding is an important resource to help students facing crisis, these payments can often take weeks to process. With nearly one in ten students using food banks we are clearly at crisis point and Ministers need to act urgently to get more money in students' pockets."
Crimestoppers launches domestic abuse campaign in Northern Ireland urging the public to speak up anonymously
#MakeTheCallMakeTheDifference campaign will run for 4 weeks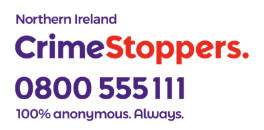 Northern Ireland has seen an increase in domestic abuse incidents during lockdown last year and as a result, the charity Crimestoppers has launched a campaign encouraging anyone who is aware of domestic abuse happening to contact us 100% anonymously.
The campaign consists of: four videos depicting various scenarios; a radio advert; outdoor media advertising; and Facebook, Instagram and Twitter social media, running from 11 January to 12 February.
A team of professionals working at our national Contact Centre anonymise all information – to ensure the person giving the details can never be identified – before passing it on to police to investigate and safeguard. Whether it is a neighbour, friend, work colleague or relative, no one will ever know who provided the information.
The UN has described the worldwide increase in domestic abuse as a "shadow pandemic" alongside Covid-19. Domestic abuse can be physical, psychological, emotional, sexual or financial. It affects 1 in 4 women and 1 in 6 men during their lifetime. In too many cases, it results in death with 2 women murdered by a current or former partner each week across the UK. Statistics also tell us that 1 in 5 children will witness domestic abuse.
A spokesperson for the charity Crimestoppers Northern Ireland said: "We hear heart-breaking stories each and every day from people who are doing the right thing and telling us anonymously when they think domestic abuse is happening. We all need to realise that victims may be too scared and traumatised to seek help."
Justice Minister, Naomi Long, said: "Tackling the scourge of domestic abuse is very much a key priority for me. I welcomed the opportunity to attend a meeting of the Crimestoppers NI Board in December, where I watched a video which is part of the Crimestoppers domestic abuse campaign. The video shows how some people may be aware that a family member, friend or neighbour is a victim of domestic abuse but may feel unsure about reporting to police. It highlights that Crimestoppers provides a safe, anonymous way to report suspicions of domestic abuse.
"The Department of Justice is fully conscious of the detrimental impact Covid-19 is having on victims of domestic abuse and their greater vulnerability during this period. The new environment has provided perpetrators with a greater opportunity and ability to enhance their level of coercive control on victims, as well as acts of violence."
Chair of Belfast Policing and Community Safety Partnership at Belfast City Council, Cllr Carl Whyte, said: "We at Belfast PCSP are delighted to partner with the charity Crimestoppers and BADSVAP in order to raise awareness of the help available to those experiencing domestic abuse in any of its forms. At this time of pandemic with many people being confined to their homes, we are conscious that 'home' is not always the safe haven it should be.
"I would encourage anyone who suspects domestic abuse is taking place to contact Crimestoppers anonymously."
To report domestic abuse 100% anonymously, visit our website Crimestoppers-uk.org and fill in our simple and secure anonymous online form or call our 24/7 UK Contact Centre on freephone 0800 555 111.
Please note: Computer IP addresses are never traced and no-one will ever know you contacted us. For telephone calls, we have no caller line display, no 1471 facility and we have never traced a call.
Support and help is also available to those affected by domestic abuse, whether or not this is reported to the police. The 24-hour Domestic and Sexual Abuse Helpline is available to call free of charge 24/7 on 0808 802 1414. Web chat is also available at www.dsahelpline.org or email help@dsahelpline.org. Support is also available from local Women's Aid Groups, www.womensaidni.org/get-help/local-groups/, as well as the Men's Advisory Project (028 9024 1929 or 028 7116 0001).Children can contact Childline on 0800 1111 or via www.childline.org.uk.