Made in Chelsea's Lonan O'Herlihy
shares his ultimate home HIIT workout
Learn the secrets of the PT's workout regime
Lonan O'Herlihy, @theposhpt and Made in Chelsea star, combines his favourite moves into a workout that can be done anywhere, anytime
The innovative workout shows how any household object can be used as a weight, O'Herlihy's training session features Sony's newest wireless speaker – the SRS-XB501G – to help his followers work up a sweat whilst listening to the bassy beats
Workout includes toe taps, one-arm push-ups and Russian twists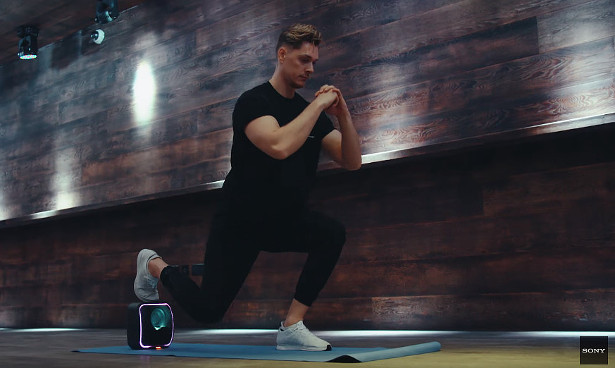 For a workout in the comfort of your own home, Lonan O'Herlihy has unveiled his latest HIIT workout using household items as handy equipment including Sony's new speaker as a portable weight. With its combination of bassy sound and portability, it compliments his workout blend of speed, endurance and strength.
The 20-minute workout will get any pulse racing. To try the workout,
The high-intensity session includes eight high-octane exercises, which can be tailored in length of time and weight to work up a sweat:
One arm push-ups
Knee push-ups
One arm kettlebell swings
Squat with shoulder press
In-and-out squat jumps
Rear raised leg lunges
Russian Twists
Toe taps
The workout makes full use of the product's key features, including; handle for easy use, EXTRA BASS™ sounds and line lights to bring the beat to life and keep the pace going, durability which means he can incorporate it into any exercise, splash proof capabilities and the Google Assistant feature which allows him to switch up the playlist with his voice – leaving him to continue the workout.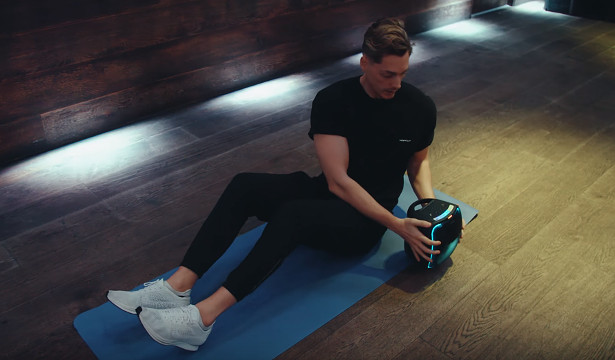 Lonan O'Herlihy comments: "The beauty of a HIIT workout is that it doesn't take up too much time, and you can do it with minimal equipment. I wanted to provide a workout that really focused on both of these aspects. Using Sony's XB501G portable speaker was a great way to showcase how easy it is to use items in your home as weights, rather than having to buy something specifically for a workout."
Lonan's tips for an effective HIIT workout:
Keep your HIIT to a maximum of 30-minutes, after that you'll start to lose your form leaving you prone to injury.
Pick the right kit for you – the joys of HIIT are that you can work out your intensity, so don't worry about investing in all the kit right away.
Always warm up and cool down for at least five minutes before and after your HIIT workouts. It's important to not just stop after HIIT as that can leave you feeling lightheaded, so cool down gently afterwards.
Keep the intensity high throughout – Music is a great way to keep your energy levels up and give you a beat to work to, pick bassy music for the best results and turn it up!
Make it fun! The Sony XB501G speaker also has line lights which flash in time with the music, making it even easier, and more fun, to stick to the beat and work through your session.
The SRS-XB501G portable party speaker comes in black or blue, is priced at approximately £300 and is available now.