MIA Celebrates Chocolate Week in Style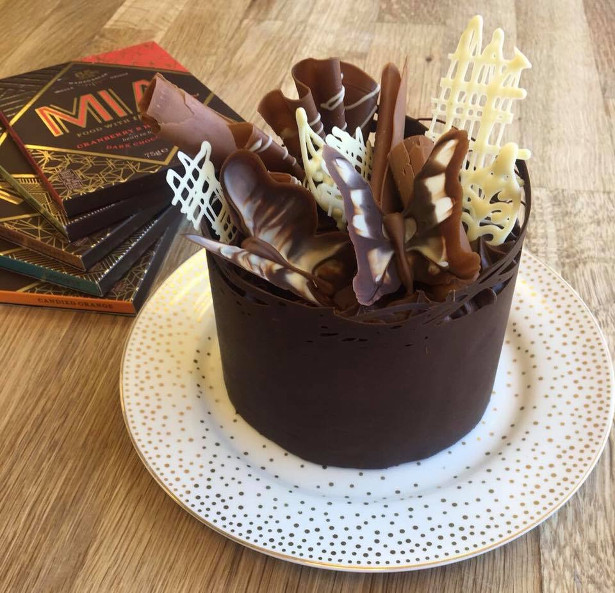 With Chocolate Week running from the 13th – 21st October, speciality and ethical chocolate brand MIA is celebrating in style with a chef collaboration, a chocolate speed dating charity event and a host of instore tastings in Whole Foods.
Chocolate Chef Collaboration with Killian Lynch
Creative chef Killian Lynch promises to spoil WB Yeats customers during the upcoming UK Chocolate Week with the creation of two delectable desserts made using MIA chocolate.
Cooking delicious classics at the highly acclaimed Finsbury Park gastro pub, Killian is all about purity of ingredients and infusing his roasts, terrine's and desserts with his own innovative twists.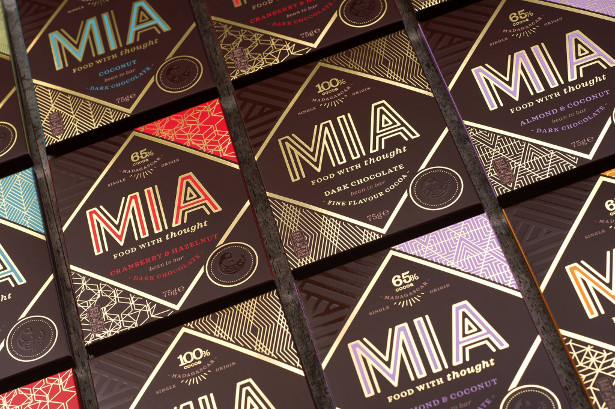 The special desserts are available throughout Chocolate Week at WB Yeats at 20 Fonthill Road, London, N4 3HU and include:
Warm Chocolate & Caramel Tart with Coconut Ice Cream
Cold Chocolate Fondant with Candied Hazelnuts
For more information visit, http://www.miafoodie.com/chef-killians-chocolate-week-creations/
Chocolate Speed Dating at Merge
Move the World is hosting their bi-annual fundraising event, MERGE: A Taste of Africa, in collaboration with MIA to kick off Chocolate week festivities.
The event will include live music, a special dance performance, drinks, competitions, an interactive educational area about the charity plus a series of special MIA chocolate tasting sessions.
For those looking for love, the organisers will be running a unique Chocolate Speed Dating experience where singletons can try a different MIA bar with each date.
All proceeds raised on the night support Move the World's locally led change projects in Medie, Ghana.
MERGE will take place at Peckham Levels on Thursday 11th October 2018. Doors open at
7pm and tickets are £15 online (£20 at the door). Online tickets are sold on Eventbrite. For more info visit – www.eventbrite.com/e/merge-a-taste-of-africa-tickets-50128938003
Whole Foods Tastings
To celebrate the launch of six MIA chocolate bars in Whole Foods, MIA will be taking part in Whole Foods' Chocolate Week celebrations and will also be sampling in store.
The events will take place as follows:
Friday 12th October from 4pm to 7pm – MIA instore tasting – Whole Foods – High St Kensington store
Friday 12th October from 5pm to 7pm – Chocolate Fair – Whole Foods – Piccadilly store
Saturday 13th October from 12 noon to 4pm – Chocolate Fair – Whole Foods – Richmond store
For full info, visit http://www.miafoodie.com/mia-launches-in-whole-foods/
About MIA – Amazing Food That Does Good
Set up by a group of foodies with a shared passion for the African continent, its people, wildlife and natural ingredients, MIA, short for Made In Africa, is different for its ability to deliver delicious tasting and beautiful products that are entirely crafted in Africa.
With 65% of the world's cocoa coming from Africa but less than 1% of chocolate actually made there, bean-to-bar chocolate company MIA is out to change this shocking status quo
The entire bean-to-bar chocolate making process – including the roasting, shelling, grinding, tempering and even packaging – takes place under one roof in Madagascar to utilise the freshest and best ingredients.
By doing this, MIA also brings three times more benefit to local communities in Africa (vs. export of raw ingredients).
The MIA brand is partnered with Proudly Made in Africa (PMIA) to ensure that products aren't just made on the continent but are produced with as many locally sourced ingredients and materials as possible.
MIA is committed to a 1 for Change programme which ensures that 1% of all MIA sales are dedicated to development projects in places where a little goes a long way. Whether it's projects to help save local endangered species or to improve a community's livelihoods, the scheme is central to the brand's philosophy.
For further information, visit: