Mother of Son with Skin Condition Creates Handmade Sun Protection Product Which is Proving a Runaway Hit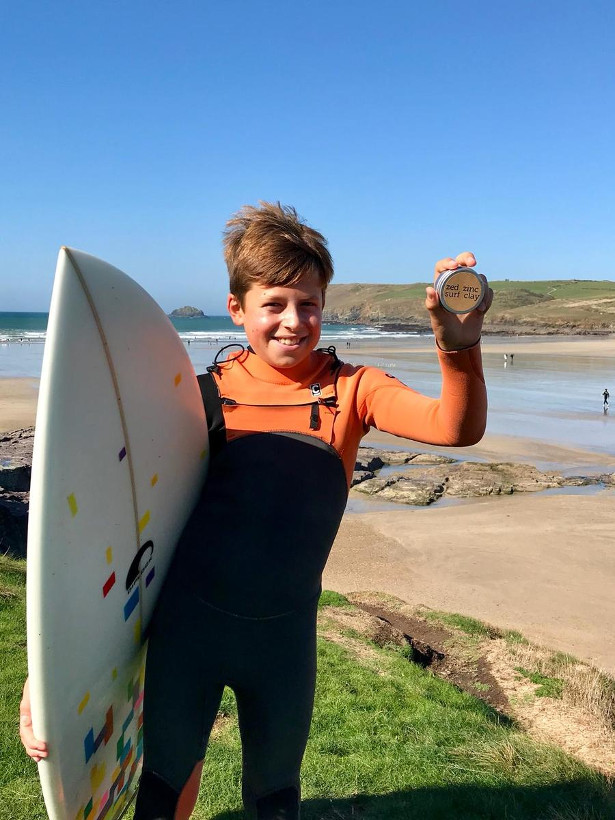 A North Cornwall business woman has devised a completely natural, handmade sun protection product as a result of needing a natural solution to protect her son's skin.
Kato Harrison (founder of quirky fashion boutique Syrup & Salt) has seen a huge interest in her product Zed Clay since creating it for her surf-mad son Elliott. Elliott has a distinct birthmark on his back which they fondly call his 'werewolf mark'. This is surrounded by lots of little satellite moles which need protecting from the sun as he's more susceptible to melanoma than people without this skin condition.
Kato devised the natural zinc clay sun protection to help protect her son and his 'werewolf mark' from the sun which has proven so popular that she is now selling it online. Demand is so high that Kato has had to step up production in advance of the approaching summer season as numerous local shops and businesses are placing orders for the completely natural sun protection.
Organic Zed Clay is 100% natural, plastic-free, chemical-free and handmade right here in Cornwall. It gives long-lasting protection against the sun's harmful rays without the need for chemicals or other nasties found in branded sun creams. The handmade sun protection has been tested by real life surf instructors who are in the water for 2-6 hours a day. There is also a vegan option whereby the beeswax is left out.
Zinc oxide has had a long history of use as a sun protection. It offers broad-spectrum protection, shielding you from both UVB and UVA rays. It is made of natural elements found on the earth which are said to "block" or "scatter" UV rays so they can't penetrate the skin.
Kato says, "Everyone who uses Zed Clay say that it is second-to-none at protecting skin from the sun, and my son Elliott loves using it to protect his skin too as it smells like chocolate! I'm overjoyed that a plastic-free "nasty-free" sun protection is getting the success it deserves. We need to be more responsible in our role as consumers to ensure that we keep our planet and oceans as beautiful and unpolluted as possible."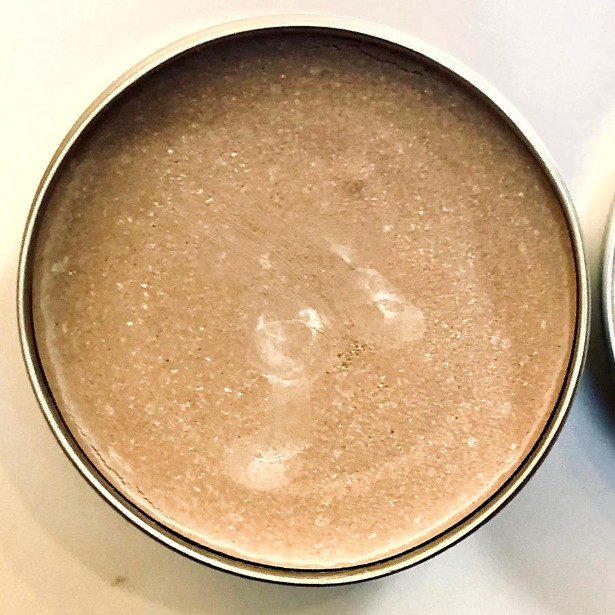 Every instructor at one of the top surf training centres in the U.K ("Surf's Up" in Polzeath) used Zed Clay throughout the year and tested it rigorously both in and out of the water. They loved that it not only protected from the sun but also from wind and general exposure.
Zed Clay can be purchased online at www.syrupandsalt.co.uk/products/zed-clay
Zed Clay retails for £5 for 20ml or £11 for a 50ml tin. It can be bought online at www.syrupandsalt.co.uk or in various shops across Cornwall.
Syrup and SALT is based in Wadebridge in North Cornwall and also online. Syrup and Salt is an independent fashion label which sprang forth from the passion and verdant imagination of Kato Harrison. This fun-loving forward-thinking clothing brand fizzes with a zest for design and a passion for fashion.