Mother's Day gift with ecological responsibility! UpCircle Pamper Kits >>> Made using leftover natural ingredients!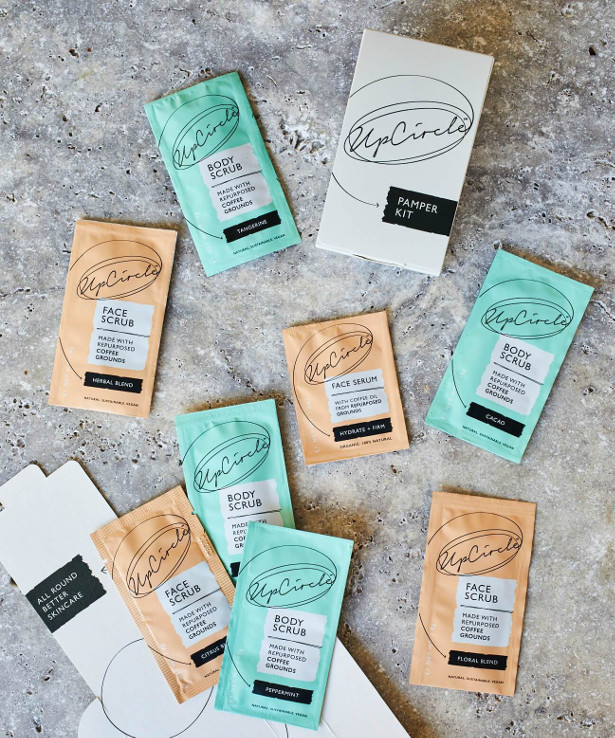 TWITTER | FACEBOOK | INSTAGRAM | PINTEREST
UpCircle make sustainable skincare products from ingredients that would otherwise be discarded. Their products are natural, vegan, cruelty-free and handmade in the UK.
They have saved approximately 30 tonnes of coffee from landfill so far, based on their current growth rates they estimate that they will have saved an additional 1000 tonnes in the next 5 years. That's a whole lot of espressos! They have also reduced their plastic packaging by 99%, which they are extremely happy about.
UpCircle have just released lots of new products and unveiled a whole new look.  They launched in 2016 and have since been stocked in the likes of Urban Outfitters, Topshop, Planet Organic, Waitrose, Whole Foods, Booths, As Nature Intended and more. They have also secured distribution in more than 8 European countries and got offers of investment from 3 Dragons on Dragons' Den last year.
Nature gives us lots of wonderful ingredients that make our skin healthier and more radiant – like used coffee grounds and brewed chai tea spices. But they often end up going to landfill.
Why should all that good stuff go to waste?
It shouldn't. That's why, at UpCircle, we elevate leftover natural ingredients, bringing them back to life as beauty products your skin will love.
And as well as being 100% natural, our skincare range is also 100% brilliant. Because you shouldn't have to choose between doing the right thing and getting the best results. With UpCircle, you get to enjoy the uplifting benefits of nature's own skin rejuvenators – and do the planet some good, too.
That's all round better skincare.
BODY SCRUB PAMPER KIT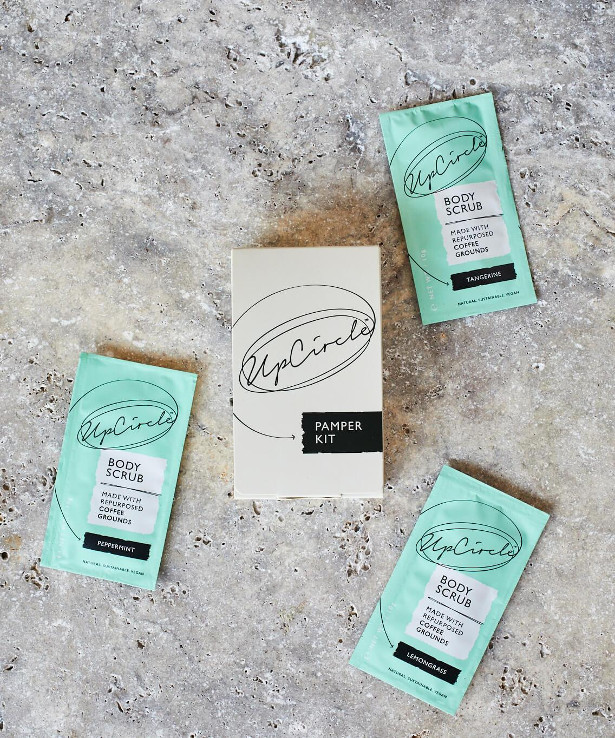 All three of UpCircle's coffee body scrubs in sachet size, housed in a Pamper Kit. Contains: Lemongrass Coffee Scrub 10g Sachet Peppermint Coffee Scrub 10g Sachet Tangerine Coffee Scrub 10g Sachet Buff away dry, dead cells to leave you feeling…
FACE SCRUB PAMPER KIT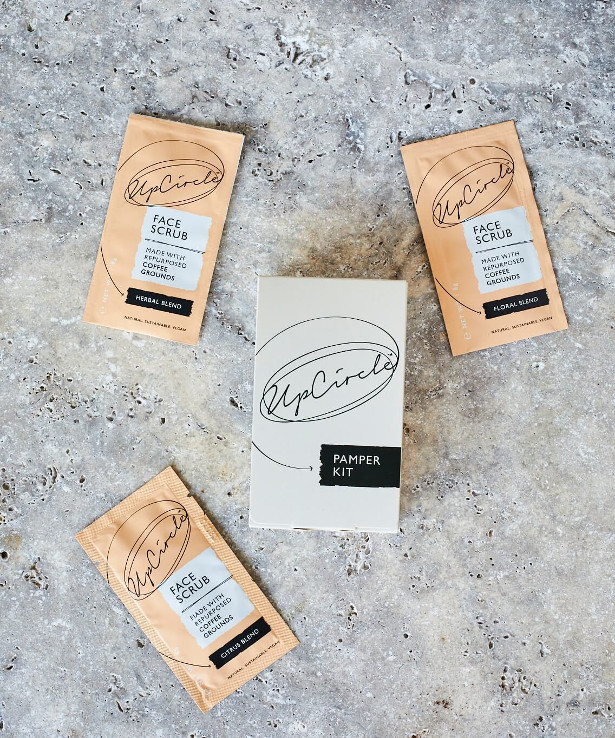 All three of UpCircle's coffee face scrubs in sachet size, housed in a Pamper Kit. Contains: Floral Blend Coffee Face Scrub 8g Sachet Herbal Blend Coffee Scrub 8g Sachet Citrus Blend Coffee Scrub 8g Sachet Buff away dry, dead cells…
YOU BREW-TY PAMPER KIT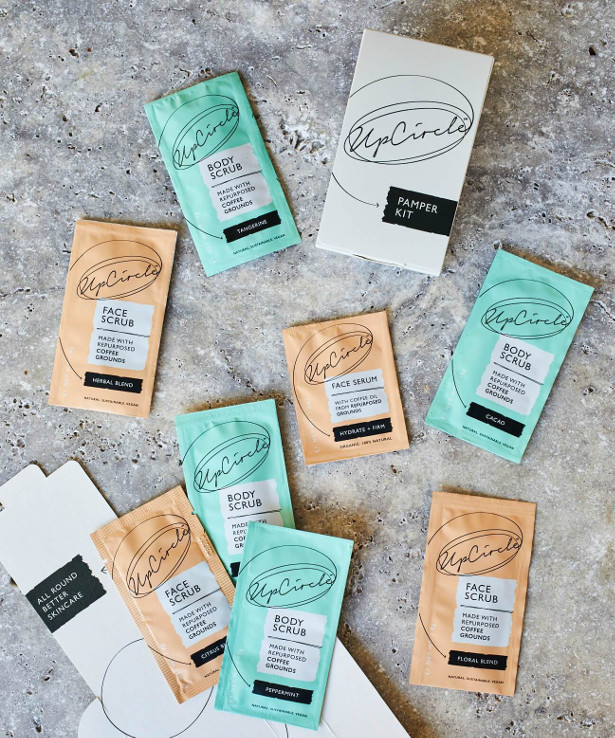 All of UpCircle's coffee products in sachet size, housed in a Pamper Kit. Contains: Face Scrubs Floral Blend Coffee Face Scrub 8g Sachet Herbal Blend Coffee Scrub 8g Sachet Citrus Blend Coffee Scrub 8g Sachet Body Scrubs Lemongrass Coffee Scrub
See more on all 3 kits and many more products at :- upcirclebeauty.com/search?q=pamper+kit