New 100% Compostable Nespresso Capsules Made From Wood! >> www.lostsheepcoffee.com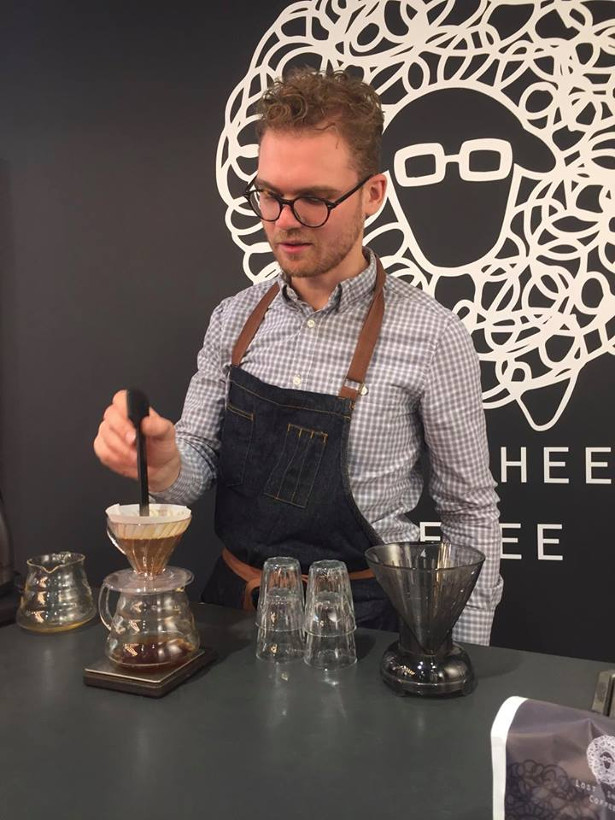 FACEBOOK | TWITTER | INSTAGRAM | YOUTUBE
Lost Sheep Coffee, the Kent based micro-roastery and coffee shop chain, has launched a completely air-tight 100% compostable Nespresso-compatible speciality coffee capsule made from lignin (derived from wood bark). 
The capsules are made using only top 5% speciality grade Arabica coffee beans available in the world which are single origin and direct trade from Brazil, hand-roasted in Whistable. 
Stuart Wilson, Lost Sheep Coffee founder says, "We know the family who grow these coffee beans, so we can ensure that they receive nearly 5 times more money than they otherwise would through third party distributors. Their family farm is also Rainforest Alliance Certified, all to give Lost Sheep Coffee customers full clear tractability of their drink from farm to cup. Our packaging is unique to us and tells our personal journey and is fully recyclable, the capsules are 100% compostable with full compostable certification."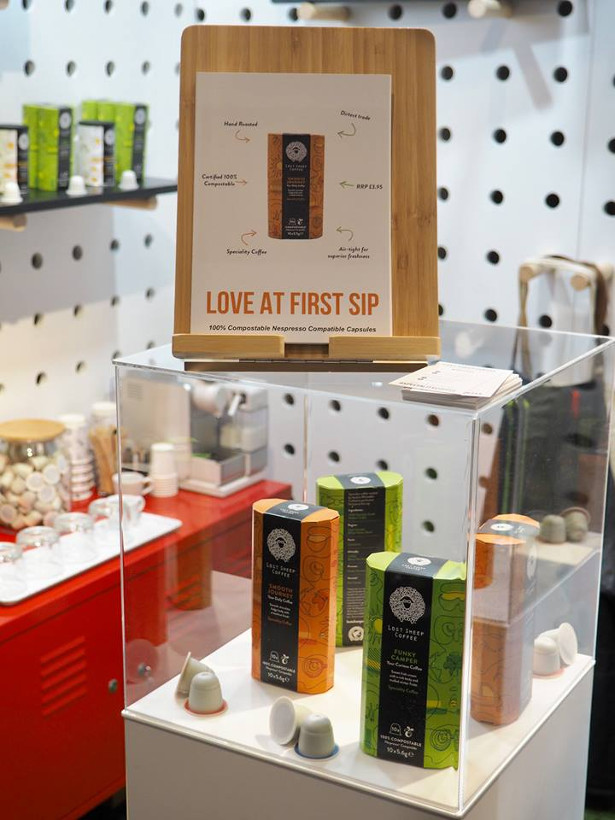 Lost Sheep Coffee has speciality coffee shops in Canterbury and Ashford's McArthurGlen shopping outlet, as well as the micro-roastery in Whitstable.  
The capsules are certified 100% compostable by the industry gold standard TUV Austria and, crucially, what makes Lost Sheep capsules different is they are fully air-tight to guarantee freshness of 12+ months. 
Smooth Journey £3.95 (10 x 5.6g pods)1:  "Your Daily Coffee."  
This speciality coffee is described as tasting of smooth chocolate fudge body with a light hazelnut finish.  "Super smooth and sweet everyday coffee! Notes of milk chocolate and rich caramel when drunk, a coffee that doesn't need sugar and leaves no bitter after taste!"
Funky Camper £3.95 (10 x 5.6g pods)2: "Your Curious Coffee." 
This speciality coffee is described as tasting of sweet Irish cream with a rich body and mulled winter fruits. RRP: from £3.95 Exciting micro lot, where the coffee cherries are left to ferment in their own juices! Expect Irish cream and a fudgy body.