NEW FROM COCONUT MERCHANT! CM La Vie Beauty balm. One little pot, endless possibilities…  www.coconut-merchant.com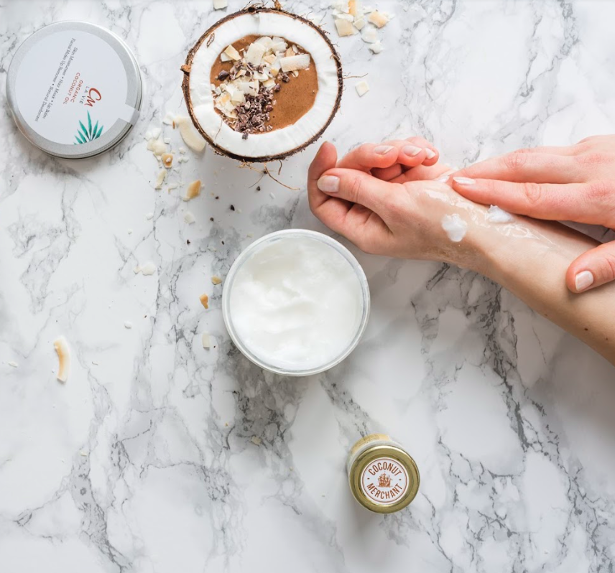 INSTAGRAM | FACEBOOK | TWITTER
 Luxury Coconut Merchant La Vie Beauty balm. It's raw, cold pressed, extra virgin, ethically sourced, beautifully fragranced and really is all you need in your beauty cupboard.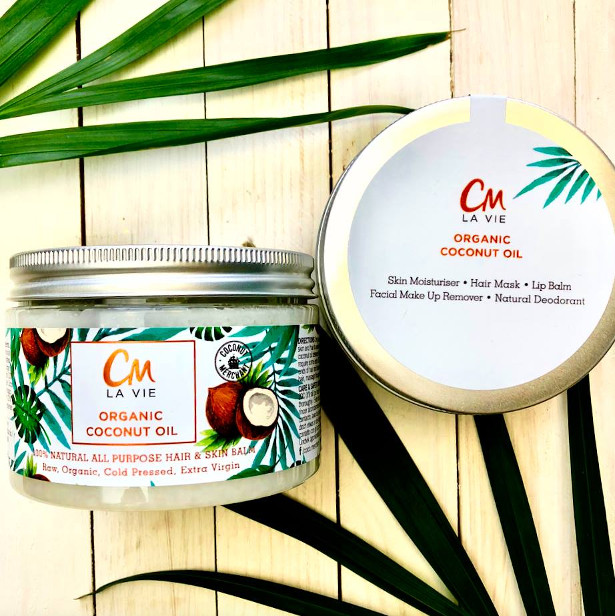 Its extremely hydrating properties make it a perfect moisturiser that softens and nourishes skin. And that's not all, this beauty oil is also amazingly versatile – it's great to use as a hair mask, lip balm, natural deodorant, makeup remover or even for oil pulling to keep teeth and gums healthy. As with all the Coconut Merchant range, it's ethically sourced, vegan friendly and of course – 100% natural!
One little pot, endless possibilities…
Hair Mask
Apply oil evenly to damp or dry hair for a quick and easy route to silky locks that Rapunzel herself would envy!
Face MAsk
Blend 15g of oats, 2 teaspoons of tumeric and 2 tablespoons of Coconut Oil. Voila! You have a all natural face mask to enjoy!
Lip Balm
Swirl a tablespoon of oil around your mouth for 20 minutes, spit it out and smile!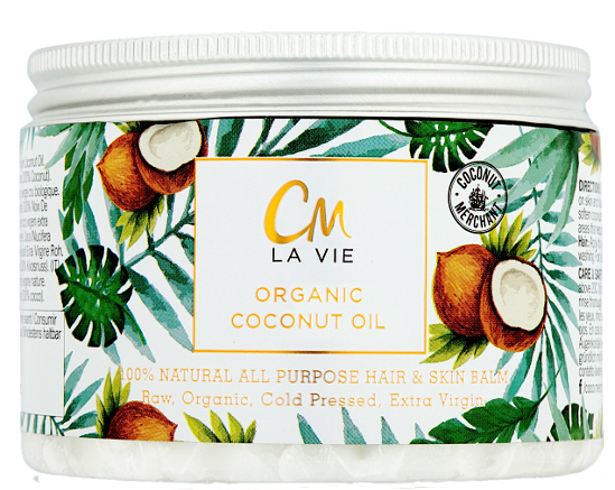 Baby Care
Coconut oil will not only nourish your baby's skin, but it also helps eliminate cradle cap. Just rub a teaspoon onto scalp daily.
Moisturiser
Lather over face and body for silky soft skin.
PEt Care
the amazing benefits of coconut oil also applies to our fury friends too!
Natural Deodorant
Mix 1/2 teaspoon of corn starch, 5 tablespoons of coconut oil and 10 drops of essential fragranced oil to create your very own natural deodorant.
Makeup Remover
Who needs harsh chemicals when you've got coconut oil? Apply a small amount directly onto your skin and simply wipe clean.