NORTH CAROLINA COMPRESSION SOCK MANUFACTURER TRANSFORMS
HOW PEOPLE VIEW SOCKS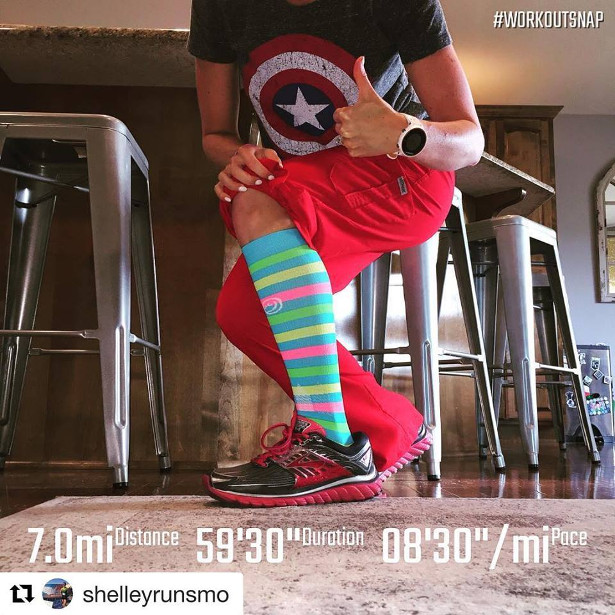 FACEBOOK | INSTAGRAM | TWITTER | PINTEREST
Crazy Compression Reshapes Industry by Marrying Fashion and Function
Hickory, North Carolina – Crazy Compression, the leading supplier and innovator of compression hosiery made in the USA, continues to redefine how people think about socks.Through decades of experience in hosiery manufacturing, Crazy Compression discovered a way to combine top-level true graduated compression with innovative knitting techniques to offer the highest quality, top-performing compression sock that also happens tobe fashion forward.
Compression socks work to improve oxygen flow throughout the leg to boost circulation, reduce injury and promote recovery. They are perfect for athletes, healthcareprofessionals and anyone who needs extra support after standing all day or sitting for extended periods of time. Overall, compression socks offer an excellent way to give the legs the treatment they deserve. They provide graduated compression, which means thatthey are tightest around the feet and lower legs since these are usually the most affected areas when it comes to swelling. But not all compression is created equal.
In fact, Crazy Compression has been at the forefront of innovation in compression technology, creating a proprietary blend of materials for optimal performance. Forinstance, the company's blended yarn technology provides compression runners with an ultra-smooth toe seam, as well as impact cushions located at the foot and heel for extra comfort. They also wick moisture, provide arch support and offer a heel tab to keepthem in place.
In addition to providing functionality and comfort, part of Crazy Compression's mission is to make the world a bit more colorful by offering dozens of styles to choosefrom such as Lots of Dots, The USA Collection and The State Collection. The company believes that the words 'blah', 'beige' and 'boring' should no longer be associated with compression socks and that anyone who wishes to benefit from compressioncan do so in a way that reflects their individual personalities, interests and even aspirations.
"At Crazy Compression, we've always been out-of-the boxers thinkers. Our goal from the beginning has been to change the way that people view compression socks by creatinga product that unites function with fashion … a top-of-the-line offering that helps all our customers perform at their peak, recover quickly and feel their best without sacrificing style. We offer true graduated compression that combines patterns, fun colorsand the ability to customize 1 pair for a customer without compromising the performance attributes … all at a competitive price point," said Nathan Banks, Founder of Crazy Compression.
About Crazy Compression
Crazy Compression is a third generation family-owned business with over 75 years of hosiery manufacturing experience, specializing in graduated compression socks and sleeves for athletes and nurses.Crazy Compression proudly manufactures its own products in the USA allowing the company to have full control over every aspect of the production process while passing along significant cost savings to its customers.
The company offers a wide variety of unique styles on its website: www.crazycompression.com.