Want to take the guess work out of getting juicy, succulent, cooked to perfection meat from your BBQ?
The world's first truly wireless meat thermometer, the MEATER+ is here to help.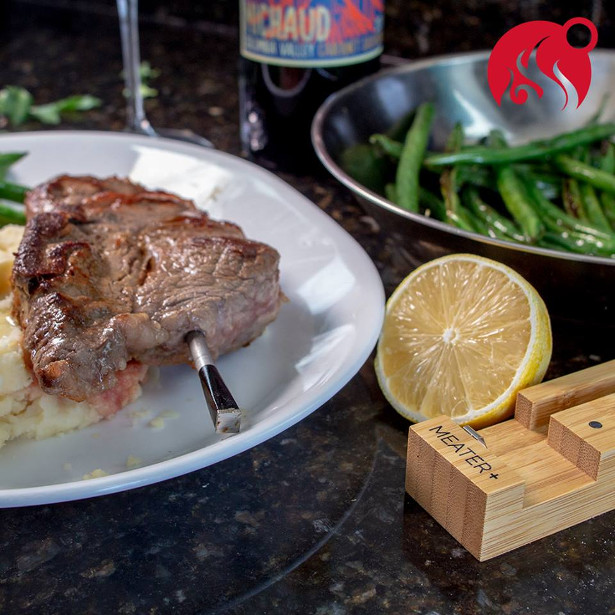 FACEBOOK | INSTAGRAM | YOUTUBE | TWITTER
BBQ season is upon us and we all desire delicious, perfectly cooked meat when entertaining, so why not get help? Take the guess work out of 'getting it right' and use MEATER+ to wow your meat loving guests.
MEATER+ is a simple to setup, simple to use, no wires, no fuss meat thermometer with a smart guided cook system which will ensure tasty, succulent and satisfying results every time.
Be social – this handy cooking tool not only gives you the juicy results you are after, it allows you to step away from the BBQ to go and catch up with your guests, get a well-deserved beer, or to relax in the sun – just connect your MEATER+ to any smartphone or tablet and using a patented technology, MEATER+ provides estimated cooking times, monitors your meat whilst cooking, sends alerts to your device, and lets you know when your meat is cooked to perfection, and ready to enjoy.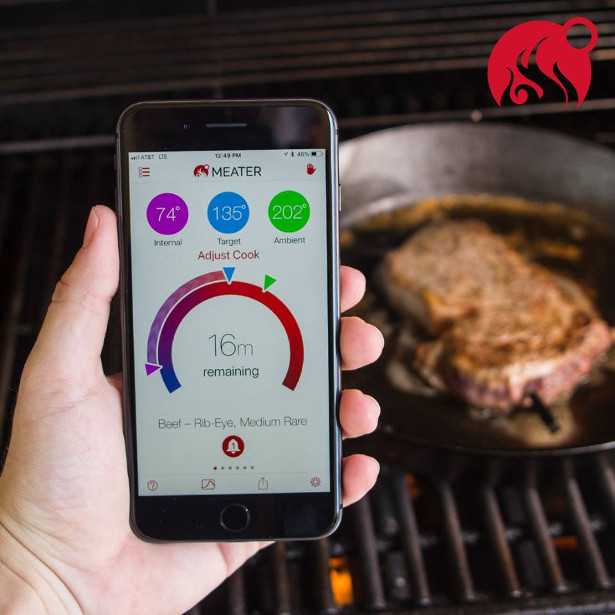 Save money – meat is expensive, so whether you are cooking beef, fish, lamb or pork, allow the MEATER+ to use its dual sensors to monitor the BBQ temperature making sure you never burn and waste your meat again.
Be Safe – Eating undercooked meat is one of the most common causes of food poisoning in the UK. Using a meat thermometer can help take away this risk and ensure that your meat is not only the tastiest it can be but is perfectly safe to eat too.
Whether you are BBQing for yourself, for colleagues, friends or for family, let the MEATER+ help you achieve tasty, succulent, safe results each and every time!
Available to purchase from MEATER, price at £99.