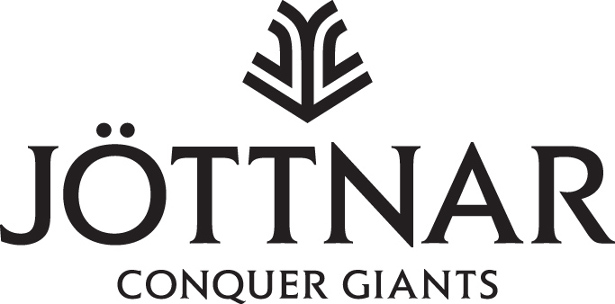 LMAX Exchange Everest Rugby Challenge: Rugby with Altitude | Wooden Spoon. Ollie Phillips interview post completion.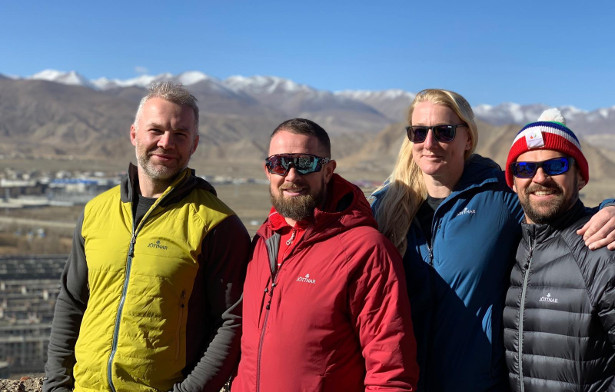 (Ollie Phillips, Shane Williams, Tamara Taylor & Lee Mears pictured during the LMAX Exhange Everest Rugby Challenge)
FACEBOOK | TWITTER | INSTAGRAM | YOUTUBE
Find out more about Ollie @ www.optimistperformance.com, Twitter: @olliephillips11, LinkedIn: https://www.linkedin.com/in/phillipsollie/
Super to catch up with Ollie Phillips who is no stranger to extreme rugby challenges… former World Rugby Player Of The Year Ollie has completed several rugby inspired missions to conquer records and thereby raise awareness for sponsors and critically the children's charity Wooden Spoon. The team have raised over £350000 so far for Wooden Spoon a rugby inspired charity who raise much needed funds for kids facing extreme personal challenges. Many thanks go to LMAX Exchange who sponsored the event which was many months in the planning and took 3.5 weeks to complete. Our contact was established with Ollie kindly via Jöttnar Mountain clothing & Technical Outdoor Wear who retail clothing for everyday and for extreme mountain sports. Jöttnar clothing is designed to cope with the coldest of temperatures and the variety of temperatures faced by high peak climbers. Ollie and the team were attempting to play rugby at the highest level it had been played so an altitude challenge. They chose two locations to attempt the challenges, which wre Everest Base Camp and Everest Advanced Base Camp. With altitudes higher than Mount Kilimanjaro and with Everest Advance Base Camp a low oxygen environment, playing mixed tag and full contact rugby was about as challenging as it gets!
Catching up with Ollie just after the trip, we were able to get an idea of the planning, challenges and also the spectacle of playing rugby just beneath Mount Everest!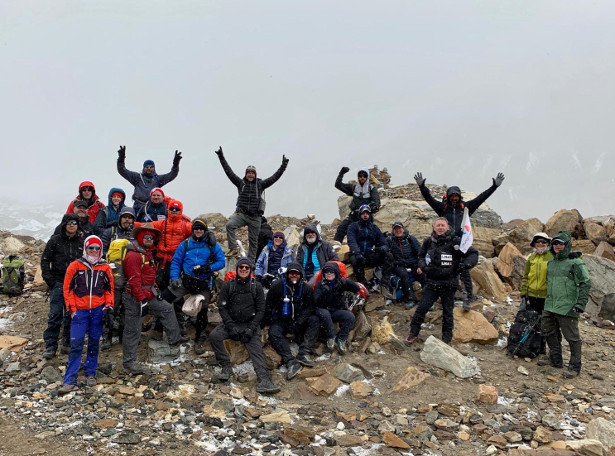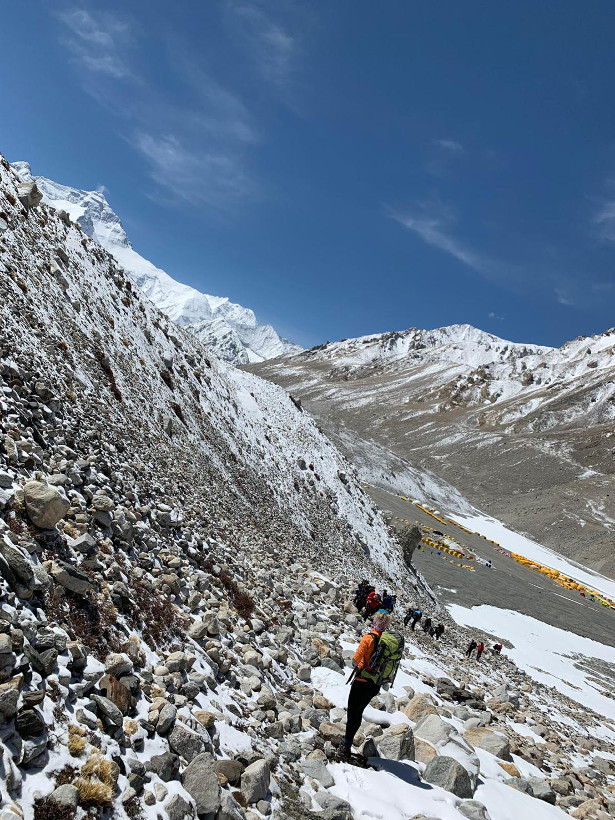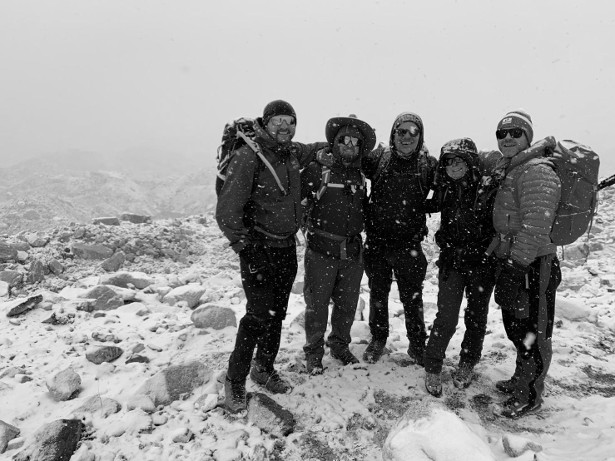 Ollie Phillips thought of the idea with the Wooden Spoon charity. Four years ago he and a team had set a world record at the North Pole playing rugby as "far northerly as it had ever been played… so four years later with the Rugby World Cup happening in Japan, and having set the record for the most northerly game they said lets set a record for the highest game ever played. After meetings and one or two beers the next thing i'm half way up mount Everest !"
We set 2 Guinness World Records. 1) highest game of mixed touch at 5200m and 2) the highest game of full contact rugby ever played which was set at advance base camp 6400m up!
To get there you either go in via Kathmandu in Nepal for Everest south side base camp or via Tibet and China on the North side. We went in via Tibet and China on the North side so we actually could drive to base camp on the North side. Abase camp is about a 6500m walk/ascent from base camp and is about 14 miles littered massive rock boulders, shale, ice. For perspective, the summit of mount Kilmanjaro is 5800m, so Everest advance base camp is another 600-700m. We are at the foot of Mount Everest, underneath it, and some of the pictures are stunning. From where we were it is still another 2,000m to the summit. It was absolutely beautiful, but it is incredibly tough. The amount of oxygen in the air is reduced at that altitude and it was so tough to breath which is why there is a limit to the amount of time people are allowed to stay there as it has medical implications.
Its a place where clothing is of paramount importance. Clothing is your protection from the harshness of the environment. The Jöttnar clothing is incredible gear. It all depends on the weather and what is going on, so before the sun rises your talking minus 10-15, its baltic and then you have a wind chill kicking up. The clothing required is big down jacket, down trousers, thick walking boots… you are very wrapped up, but by 11 am / mid day it can get a bit like a furnace so the sun reflects of everything. That sunshine and reflection means it gets very hot so underneath your nose and eyes you burn badly. Then 4.30pm the sun drops behind Mount Everest on the west side and then the temperature plummets very quickly heading to –15 temperatures really quickly so your wrapping up again with 3 or 4 layers. Its in those conditions that you really appreciate the moisture wicking ability of the clothing. The kit is crucial for being safe and respecting the mountain so kit admin is paramount!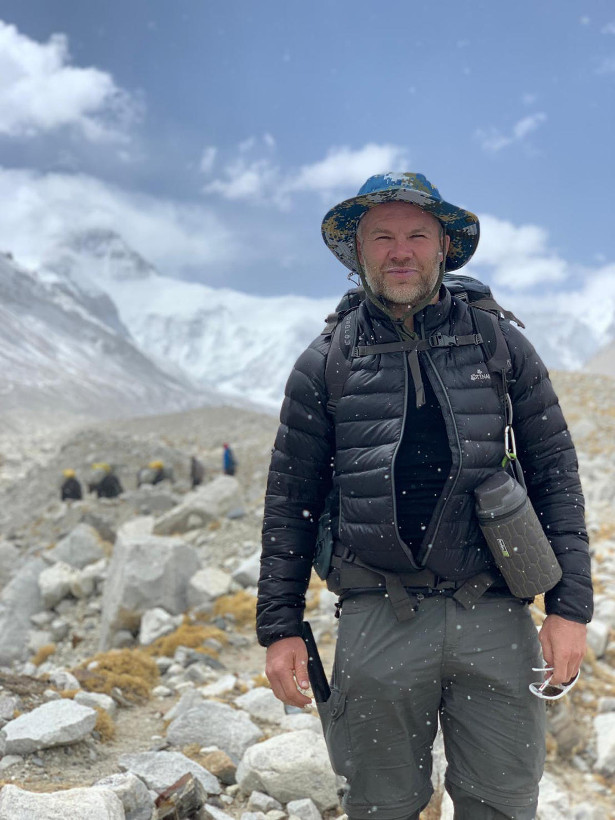 The trip was 3.5 weeks. We were at advance base camp for 6-7 days. Acclimatisation at advance base camp is 2 days. We were on advance base camp for 6-7 days because after that the body starts to deteriorate… so the body starts to shut down. You experience fatigue, lack of sleep, cognitive processing is affected. You have to get back down to base camp.
Jöttnar clothing is a bit of a life saver! Its very easy to carry. It goes into small pouch bags so you can have it very quickly and accessibly. The design of the clothing is based around the facts of Mount Everest type conditions. You are going from very cold to actually very hot so you sweat and the last thing you want is for that sweat to freeze on your body! Jöttnar clothingis brilliant at wicking away sweat and you really appreciate just how good it is in those conditions."
Thank you so much Ollie.
Best wishes, InTouch Rugby Outdoors Editor.