OPRO's ground-breaking mouthguard with patented technology and fitting device the perfect gift for Father's Day!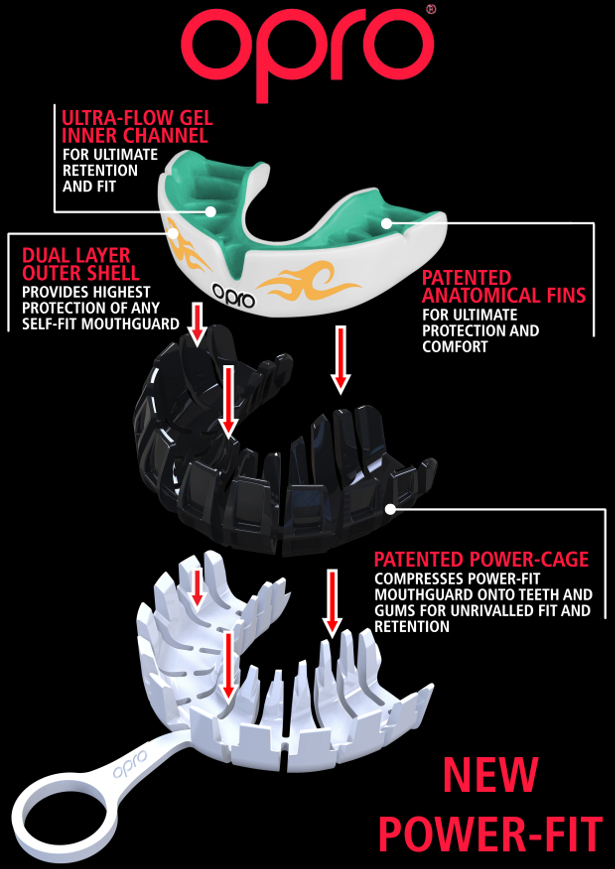 TWITTER | FACEBOOK | INSTAGRAM
OPRO, the world's largest manufacturer of the most technically advanced mouthguard, earlier this year launched its brand-new, innovative mouthguard at the largest sports trade exhibition in Europe, ISPO!
Sitting at the summit of its Self-Fit range, OPRO's Power-Fit offers consumers the ultimate in self-fitting protection, comfort and retention.
As the official mouthguard partner of many professional sporting organisations, Power-Fit is an innovative and immediate solution for those looking for the protection levels of a custom fit mouthguard, with the ease of fitting of a self-fit product via the boil and bite method.
After years of research and development by OPRO, the introduction of the patented 'Power Cage' – the fitting device which applies perfectly balanced pressure over the entire surface of the mouthguard during the fitting process – provides phenomenal fit unlike any other self-fit mouthguard on the market today.
The elements of Power-Fit's unique design come together to produce optimum impact protection, flexibility, supreme comfort and a highly retentive fit that follows the position and contours of the teeth.
Suitable for all contact sports, and as standard, both mouthguard and case containing Biomaster, an additive which protects them from microbial growth, their mouthguards are a must buy for Father's Day for all rugby fans!
OPRO Power-fit comes in a range of styles and is available from www.opromouthguards.com (RRP £29.99).