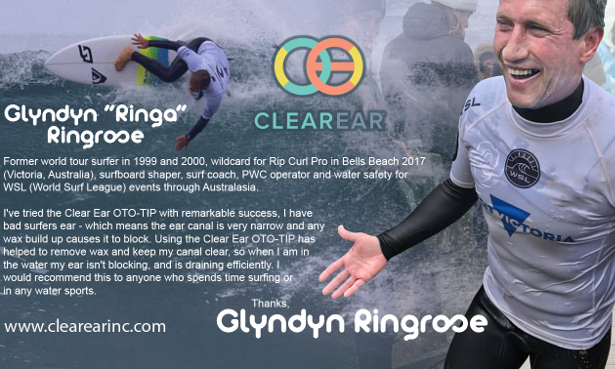 Developed out of the Stanford University's BioDesign Program, the Clear Ear OTO-TIP's patented spiral spin technology provides you with a way to do daily ear cleaning that is safe, effective and easy to use.
Categories: Safely Clean Ears, Ear Cleaning Tool, Spiral Earwax Cleaner, Earwax Removal
FAQ
I've always been told that you shouldn't put anything in your ear – how safe is the Clear Ear?
Very safe. The Oto-Tip has been designed with extensive medical consultation (including a Board Certified Ear-Nose-Throat Specialist and Head-Neck Surgeon) to ensure the safest, most effective product to remove cerumen.
What does the Oto-Tip feel like?
The Oto-Tip feels almost like a gentle massage. The tip is made from hypoallergenic silicone, so it is very soft and soothing. Your Oto-Tip should be enjoyable to use – if you feel any pain or discomfort, please stop immediately and seek medical advice.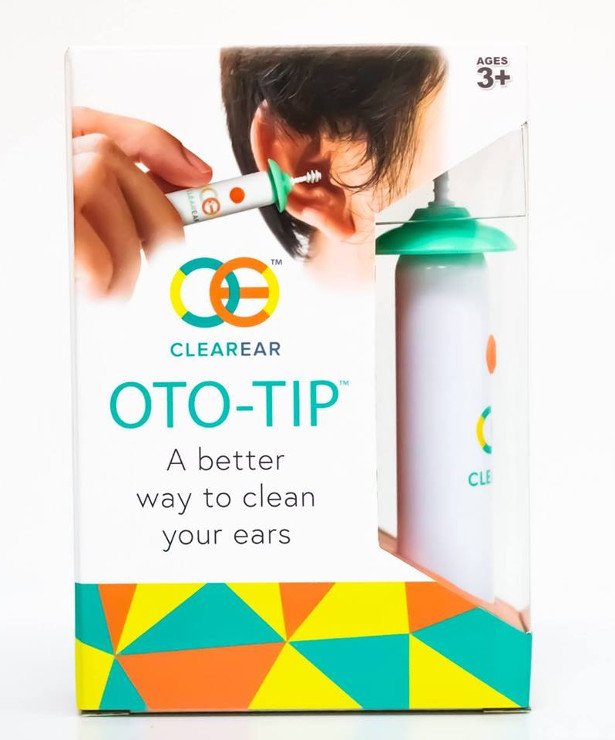 Can my child use the Oto-Tip?
If your child is under three, please consult with their paediatrician before using the Oto-Tip. If you use the Oto-Tip with your child, ensure that either that they can communicate discomfort, or they can do it themselves under supervision of an adult, like you would if they were brushing their teeth.
How loud is the Oto-Tip?
Because the Oto-Tip goes into your ear canal, we designed it so that it was quiet and soothing, and have actively dampened the sound of the motor to a soft whir. Most people would listen to their music louder than the Oto-Tip
What kind of battery does the Oto-Tip take?
Your Oto-Tip comes with a CR2 battery already installed, so you simply remove the battery cap, and put in a new CR2 battery. These are widely available in most stores that sell batteries.
Can I damage my ear drum?
No. There are two key safety features that will prevent damage to your ear drum. The green shield combined with the length of the spiral tip prevents you inserting the tip too far into your ear. The tips come in two different sizes – adult and child. The canal is approximately 2.5 centimetres (1 in) long, and the adult-sized tip is only 1.8 centimetres (3/4") long (1).
I was using my Oto-Tip, and the tip came away from the shaft. Is it broken?
No, this is a safety feature. Because your ear canal is delicate and essential to your hearing and balance, the shaft was designed to disengage from the handle if you put too much sideways force that may cause irritation to the side of your ear canal.
I have an ear infection – can I use my Oto-Tip?
We recommend that you do not use your Oto-Tip if you are receiving treatment for an ear infection, or have had any surgery or medical treatment for an ear condition. Please consult with your physician before using the Oto-Tip again.