Passion 4 Life Vitamins… not just selling vitamins – they also change people's lives! www.passion4lifevitamins.com
Restore the passion to your life with Passion 4 Life liquid vitamins and minerals.
You'll never be the same!
"Such a wonderful liquid vitamin and mineral product, Passion 4 Life, that provides natural energy and dramatically helps to strengthen your immune system which is critical during the challenging times we are in. (www.passion4lifevitamins.com)
My husband was born in Amsterdam, Holland during World War II. His father was Jewish, and his mother was Catholic. When he was 2 years-old, the Nazis dragged his family away in front of him (he still has nightmares about it to this day at age 79).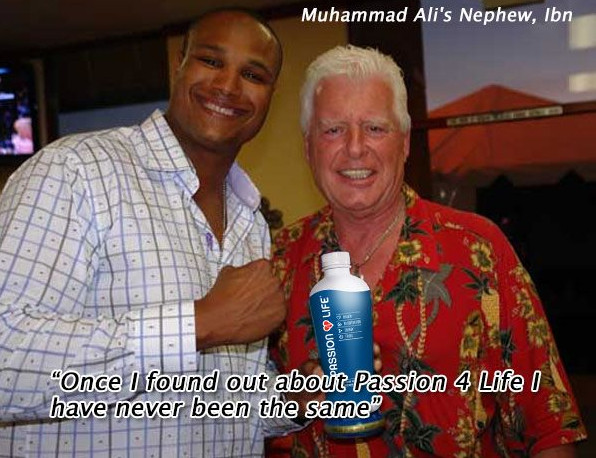 He was placed in a state-run orphanage where he suffered abuse of every kind daily as well as malnutrition, surviving on eating flower bulbs. He ran away at age 10 as he could no longer take the abuse, and lived on the streets of Amsterdam.
After he came to America, he was in terrible shape physically, mentally and emotionally, even suicidal. He took handfuls of vitamin pills and never felt any better and then he learned that most hard pills only absorb 10-20% while liquid absorbs up to 98% directly into your bloodstream within 3 minutes of ingestion. At age 65 he "reinvented" himself and created Passion 4 Life to improve his own health. After it worked so well for him, he decided to share it with the world as his legacy that where you start in life doesn't determine how you end up. Regis Philbin was one of our first customers up until the time of his passing.
Great Cause – Vitamin with a Mission
We are proud to be a "Vitamin with a Mission" as a portion of every bottle sold goes to support our 501 (c)(3) non-profit charity for U.S. children in need, Passion 4 K.I.D.S. (www.passion4kids.org) My husband and I work hands on daily with the children we are honored to serve. Again, this is part of my husband's legacy based on his own horrific background.
Treasure Trove of Testimonials
We have 1000 Amazon reviews with a 4.6 rating and hundreds of wonderful other reviews from ordinary people, doctors, professional athletes, Kevin Harrington – Original Shark on Shark Tank, etc."