Past hostilities forgotten, Steel Bonnets blended malt whisky is a union of all that is good.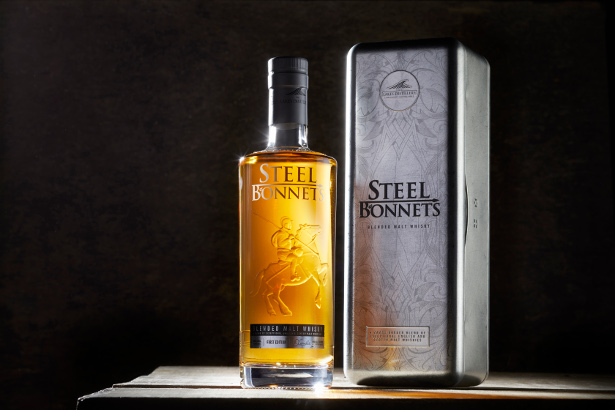 FACEBOOK | TWITTER | INSTAGRAM | PINTEREST | LINKEDIN
During the 13th – 17th century, the frontier territory between England and Scotland, so distant from Crown, proved difficult to govern. With robbery, raiding and riding everyday professions born out of a need to survive, 'The Border Reivers' were born, nicknamed the 'Steel Bonnets' after the helmets they wore for protection.
These people did not see themselves as English or Scottish and developed a certain independence of spirit. Clans both sides of the border claimed allegiance to Kin, not Kingdom, creating a unique blend of people that lived, loved and died for each other.
A coming together of kindred spirits, 'Steel Bonnets' is now the name chosen for the worlds' first ever blend of English and Scotch Malt Whisky.
Honouring the people and heritage of those who lived in the Border Marches, it has The Lakes Single Malt whisky at its heart and was the winner of the 2018 Gold Medal in the Luxury Whisky Masters Ultra-Premium World Whisky Category, and the 2019 winner of the World Whiskies Award 'Best English Malt'.
Creamy vanilla and comforting woodsmoke are interwoven to create a whisky born of the unique rugged character and heritage of the English and Scottish borderlands.
The Lakes Distillery Whiskymaker's notes: The whisky has creamy, slightly nutty & full-bodied flavour. Notes of vanilla, ginger, nutmeg, and hints dried fruit are all held together with a sweet layer of woodsmoke. Bottled at 46.6% ABV allows it to retain the smoothness and the depth of flavour imparted by the casks. This whisky is non-chill filtered and bottled at natural colour.