Traidcraft, are pioneers of fair trade in the UK, and celebrating their 40th birthday this year. They burn strongly for social, economic and trade justice, and have the environment and sustainability at the heart of everything they do.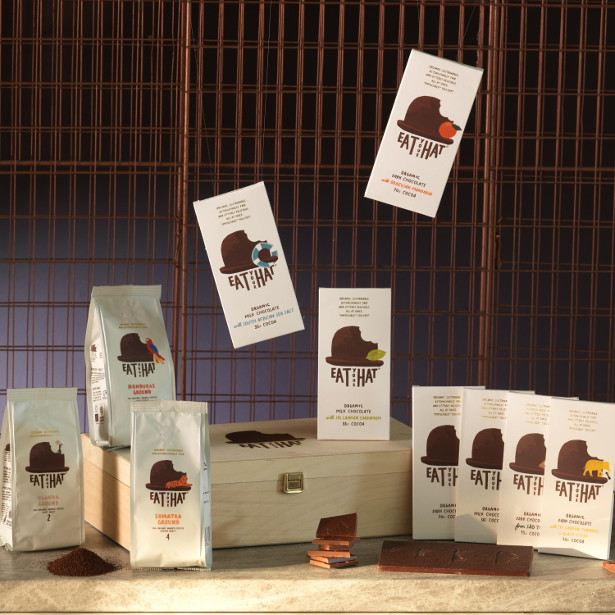 TWITTER | FACEBOOK | PINTEREST | INSTAGRAM
Eat Your Hat Ultimate Gift Set – Coffee & Chocolate
For Father's Day Gifts they have just the thing! Their Eat Your Hat Ultimate Gift Set contains a selection of Fairtrade, ethical coffee and chocolate in a wooden presentation case, perfect for an ethical foodie or a coffee connoisseur. This retails at £45.00.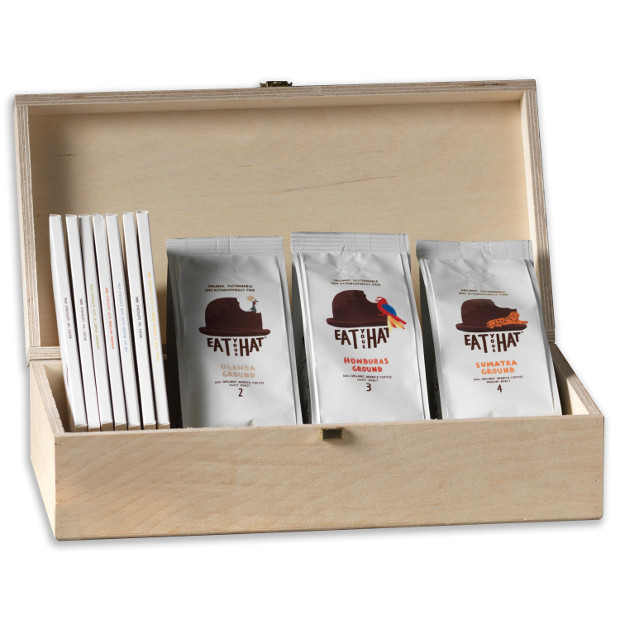 All coffees and chocolate are fair trade, sustainable, organic, and sourced from ethical co-operatives and farming groups around the world. From the expert cocoa growers of Sao Tome island to the women who hand-harvest coffee at the Asociacion de Productoras Libres de Marcala (APROLMA) co-operative in west Honduras – only coffee and cocoa grown by the most ethical growers goes into Eat Your Hat's ethical edibles. Everyone along the supply chain receives fair and timely payments for their goods!