"Positive Outlook" by Higher Nature Aids healthy brain and nerve function… which impacts your performance and results. >> (£10.95 today)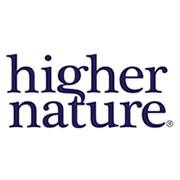 FACEBOOK | INSTAGRAM | TWITTER
Higher Nature has over 15 years experience in providing the best nutrition for all your health needs, and we take pride in providing our customers with the highest quality, most effective and trusted nutritional supplements money can buy. Over the years we have established an outstanding reputation across the world for quality, integrity and great customer service.
Higher Nature, inspired by nature designed for life.
Positive Outlook
Aids healthy brain and nerve function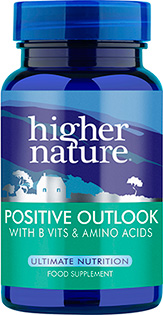 Sometimes, we all need a little help to look on the brighter side of life. Our Positive Outlook supplements balance amino acids with B vitamins, glutamine and lemon balm extract to aid normal psychological function. Formulated to support the neurotransmitters GABA, adrenalin, noradrenalin and dopamine, this carefully balanced formula helps you maintain mental and physical performance under stress, as well as promoting nerve function for a positive outlook and greater sense of wellbeing.
See more at :- https://www.highernature.co.uk/Products/positive-outlook