POWERED BY PLANTS: Step into Veganuary with Asda!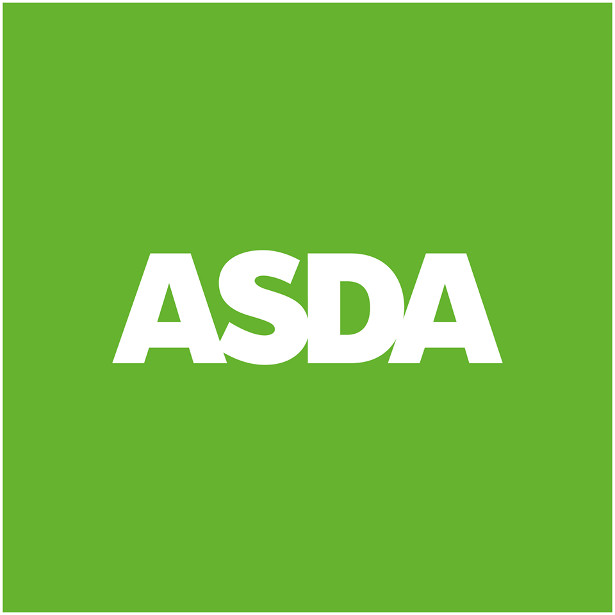 FACEBOOK | TWITTER | PINTEREST | YOUTUBE | INSTAGRAM
If you're ready to plunge into Veganuary look no further than Asda's delicious range of vegan products – from sumptuous, rich, chocolate cupcakes to hearty flavourful soups, Asda has something for many palettes to make 'going vegan' this January a delight. The cost-effective, tasty products are a simple way to make your Veganuary an effortless success.
Vegan Chocolate Cupcakes
If you're a chocolate lover, these cupcake delights taste so phenomenally chocolatey they will certainly satisfy any cravings! The soft chocolate sponge, made with strawberry jam and coconut milk is finished with a chocolate flavoured frosting and a white marshmallow and just melts in your mouth, perfect for an afternoon pick me up!
RRP: £1.50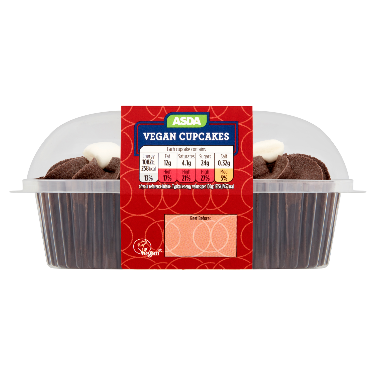 4 Meat Free Vegan Sausage Rolls:
Worried about missing your favourite savoury delights during Veganuary? Do not fear, Asda has meat free sausage rolls to satisfy your savoury cravings throughout January. Certified by the Vegan Society, these delights are almost too good to be true – the traditional pastry with a meat substitute filling is perfect for a light Veganuary snack.
RRP: £1.50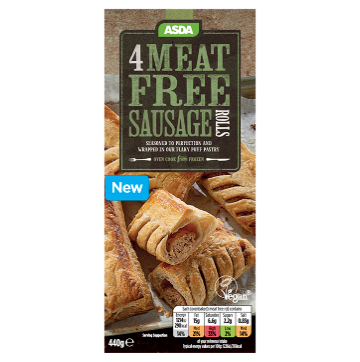 Deep Fill Sweet Potato & Chickpea Pies:
Nothing compares to traditional British hot pie and mash on a cold January evening to warm you up, but why should this be limited to those who eat meat or follow a vegetarian diet? Asda has introduced a sumptuous vegan pie for everyone to enjoy. This pie is stuffed to the brim with sweet potato and chickpeas bathed in tomato sauce, topped with golden puff pastry and scattered with a paprika crumb.
RRP: £2.50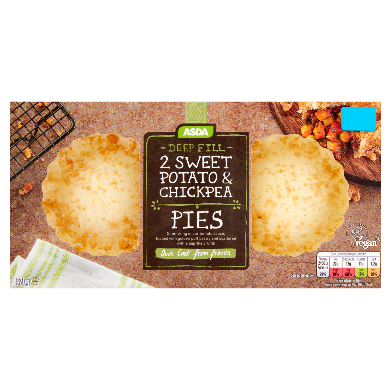 Vegetarian Mediterranean Vegetable Gnocchi:
Whether you're new to gnocchi or a notorious gnocchi lover, Asda has the perfect Mediterranean medley for you. Covered in a tangy tomato sauce with a drizzling of rich kale pesto, this gnocchi is bursting with tasty flavours and will leave you feeling warm and fulfilled with no regrets.
RRP: £2.50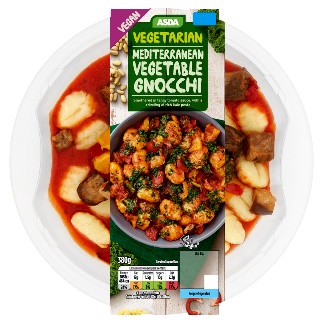 Vegetarian Spaghetti & Veggie Balls:
Ease your way into veganuary with Asda's vegan take on a cherished Italian classic. Bathed in rich arrabbiata sauce and finished with a pinch of specially selected herbs and spices, this vegan dish is hearty, wholesome and perfect for soothing any January blues.
RRP: £2.50
Mushroom & Kale Sausages:
Bangers and mash don't have to be banned from your veganuary lifestyle with Asda's vegan sausages. Kale, the sought-after superfood of the decade is paired with mushrooms to form a delicious substitute for meat sausages that can be enjoyed as part of any tasty meal.
RRP: £1.50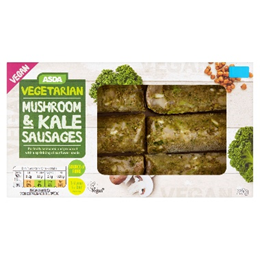 Beetroot & Sunflower Seed Burger
This vibrant pink beetroot burger is guaranteed to steal the show this veganuary. Stuffed with sunflower seeds for added protein, they're bursting with flavour and are one of your five a day.
RRP: £1.50