Prevasore. Everyday Lip Therapy. So helpful at staying healthy whilst on your summer holidays.  www.prevasore.co.uk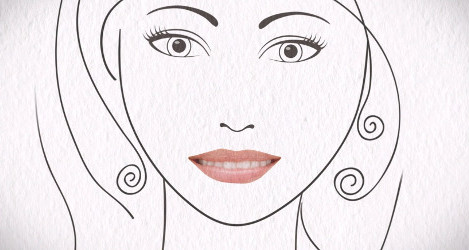 THE FACTS
 Available NOW  Priced at £6.95 with free 1st Class delivery  Available exclusively at Prevasore.co.uk  Prevents and treats sore, cracked lips  Helps heal cold sores and prevent their recurrence
Whether we are lounging on the beach or dancing the day away at a festival, our favourite summer activities bring the threat of dry, chapped lips and, for some, cold sores. Exposure to things such as direct sunlight, salty, windy conditions on the beach, water sports, UV rays and the recycled air on plane journeys can all lead to dry lips. This damage, combined with lack of sleep and dehydration can weaken the integrity of our lips, making us more susceptible to the cold sore virus. Cute and compact, Prevasore is a hand-luggage essential this summer and the perfect to your pocket if you're heading to a festival or on holiday. Applying the Prevasore gel formula regularly will help to create a hydrating barrier on the lips to increase moisture and help aid healing.
The HSV-1 virus is one of the most common human viral infections, and research shows that as many as 45% of the population is reported to suffer from recurrent cold sores* which can last two weeks; long enough to threaten your social plans and work commitments.
CLINICAL DATA
In a study of 54 volunteers (male and female, aged 18-70 years) who suffer from dry or cracked lips, Prevasore was applied multiple times a day for 5 days.
Here are the findings after 5 days:  81% increase in lip hydration  93% reduction in lip dryness  98% reduction in lip cracking
THE FORMULA
Prevasore's unique formulation is designed to encourage healthy lips using emollient and moisture preserving ingredients, in a pale green gel base, that forms an effective barrier when it comes into contact with the lips. The blend of protective ingredients rebalances the moisture levels within the skin, restoring softness, suppleness and encourages healing when lips are chapped and sore. By forming a barrier, Prevasore increases the amount of moisture retained in the lips and protects against harsh environments.
*Embil JA et al. CMA Journal 1975; 113: 627-630.
CUSTOMER TESTIMONIALS
"Ever since using Prevasore my lips have never felt so soft and it has completely stopped cold sores. Even when I can feel a tingle of one coming on I pop a bit of Prevasore on my lips straight away and the tingle goes and no cold sore appears! It's literally like magic. I will continue to use Prevasore and even my sister and work colleagues now use it. Thank you again!" Sam, London
"My son is 28 years old and suffers with cold sores every time the weather gets very hot or very cold. Since using Prevasore everyday he has not had a cold sore (fingers crossed!)" Judy, Surrey
"I have always suffered with my lips. I have tried everything but Prevasore is the only thing that works. It reduces the swelling very quickly and then the blisters aren't so aggressive. Thank you very much; I'm a very happy customer." Naomi, Nottinghamshire
"I really like Prevasore. I suffer from dry lips rather than cold sores, but I use Prevasore daily and it keeps my lips nice and soft." Hayley, Cheshire
"Prevasore is the best lip therapy I have used. It has even passed the 'Swiss Alps' test. Despite the dry air there, I do not suffer from very dry, sore lips now. Just at night, in the morning and perhaps the occasional use during the day is all I need." John, Surrey