Ramer Sponges Are Perfect For Busy People who also enjoy sports! www.ramersponges.com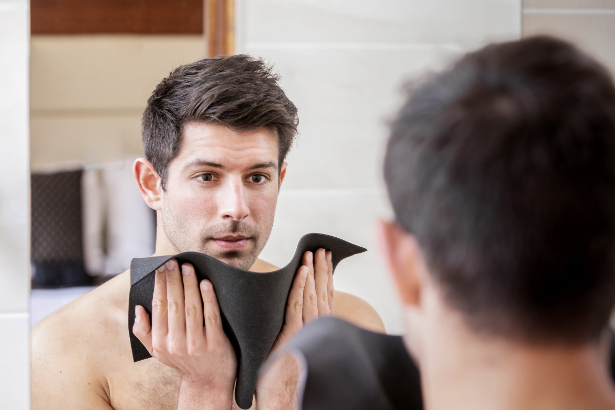 FACEBOOK | TWITTER | INSTAGRAM
Ramer Invigorating Body Sponge £4.99 RRP – perfect for a refreshing kick-start to your day
Ramer Softening Wet Shave Towel £5.99 RRP – the UK's first sponge towel that delivers a barber shop experience at home
Ramer Performance Sports Towel in Ocean Blue £9.99 RRP – a handy towel to keep you feeling fresh throughout your workout routine
Wake up and go with the Ramer Invigorating Body Sponge
An ideal gift for busy people with little time is the Ramer Invigorating Body Sponge (£4.99 RRP) from the new Ramer for Men Collection. Providing a refreshing and invigorating start to the day, the Ramer Invigorating Body Sponge lightly exfoliates the skin, and will leave dad feeling especially clean, bright, energised, and revitalised.
Achieve barber-smooth skin with the Ramer Softening Wet Shave Towel
Sometimes, there's just not enough hours in the day to get down to the local barber shop. As the tide is turning from the hipster beard to the clean-shaven look again, ensure that your bang on trend with the Ramer Softening Wet Shave Towel (£5.99 RRP). Simply immerse the towel in warm water, and apply it to the face. It will soften the beard and open up the pores, providing the perfect pre shave prep. Post shave, the sponge towel can be used to wipe away any excess shaving foam. With this brand-new product from Ramer Sponges, you can give your skin some TLC!
Work up a sweat with the Ramer Performance Sports Towel
The Ramer Performance Sports Towel (£9.99 RRP) is a great gift for active people. Highly absorbent, cleansing and refreshing, the Ramer Sports Towel is ideal for use during and after exercise and comes in a handy reusable canister. Whether you enjoy swimming, cycling or simply working out in the gym or at home, the Ramer Performance Sports Towel will ensure you feel clean and refreshed.
All Ramer Sponges harden as they dry, helping prevent bacteria, and will instantly soften in warm water, ready to re-use again. Super-soft, non-scratchy, hypoallergenic and ideal for sensitive skin, Ramer Sponges are machine washable at 40o C, durable and long-lasting.
Visit www.ramersponges.com where the perfect sponge awaits.

Ramer Sponges is the UK's leading manufacturer of super-absorbent, and super soft, sponge products for beauty and bodycare. All Ramer sponges are manufactured in the UK at its factory in Honiton, Devon.
Ramer Sponges is the leading UK supplier of sponge products to the consumer beauty and body-care market via department stores, superstores, high street beauty retailers and over 700 independent chemists. The expert sponge maker also designs and supplies specialist sponge products to technical markets including: medical, aerospace and automotive sectors.
The family run business founded in 1946, was the first UK company to develop a sponge with the material now known as Ramerfoam®. The entire first year's stock was bought by the Elizabeth Arden Cosmetics company.
Each Ramer Sponge is hypoallergenic and ideal for sensitive skin; long lasting, lint-free and
machine washable at 40o C to keep fresh and squeaky clean. Unlike other sponges all Ramer Sponges dry completely hard when not being used, this helps prevent bacteria and mould growth as well as hygienic storage; once immersed in water they soon regain their original soft and tactile texture.
For more information and to purchase any Ramer Sponge product visit www.ramersponges.com