RECIPE! COCONUT PANCAKE by Marni Xuto @ Thai Food Made Easy! www.thaifoodmadeeasy.com
FACEBOOK | TWITTER | INSTAGRAM
Coconut Pancake (Gluten free, Dairy free, Vegan)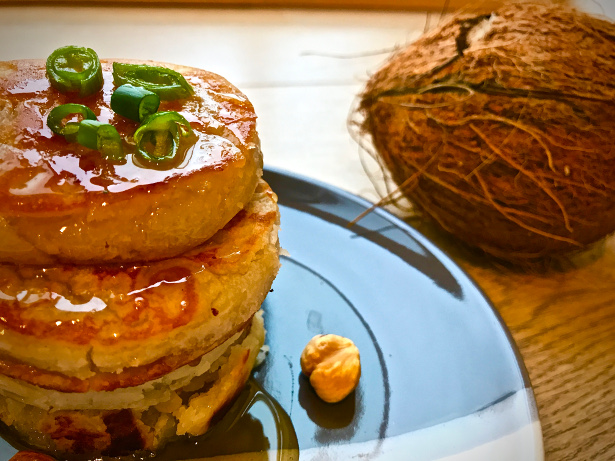 Serve:4
Ingredients :
70 gram Rice Flour
70 gram Caster sugar
50 gram Desiccated coconut
20 gram Cooked Thai jasmine rice
160 ml Thai coconut milk
1/8 teaspoon Salt
2 tablespoon Vegetable oil
1 Spring onion-finely sliced (Optional)
1 handful of Berries and mixed nuts (Optional)
2 tablespoon Honey (Optional)
Method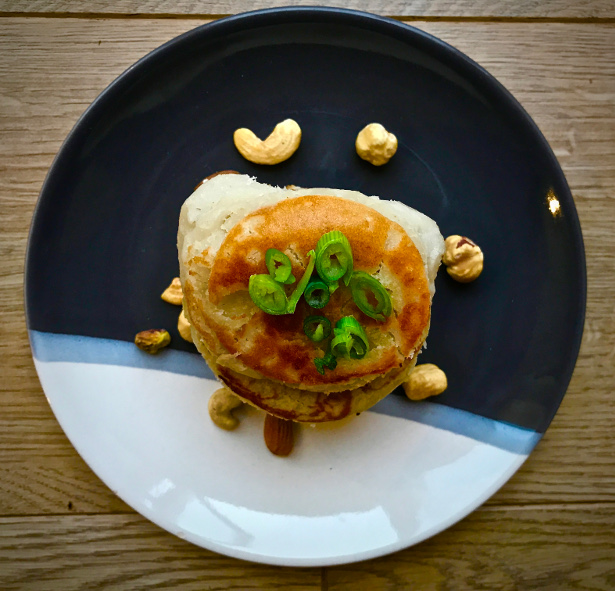 -Put the coconut milk, cooked rice, salt, sugar and rice flour in the large mixing bowl. Use the hand whisker and whisk until all ingredients combined.
-Then use a handheld blender to blend the mixer until it becomes smooth.
-Add the desiccated coconut and fold all the ingredients together.
-Heat the oil in a non-stick pan.
-Dollop the mixer on the pan. Cook each side until it turns golden brown. Approx 4 minutes each side.
-Assemble the pancake then top with the spring onion and drizzle with a bit of honey if you would prefer it slightly savoury. Otherwise, use the berries and nuts instead of the spring onion.
Tip:
-I used the kitchen ring to cut the pancake which makes Coconut Pancake looks a bit more presentable.
-Feel free to add 1/2 tablespoon of water if the mixer became too thick.
Find out more at :- www.thaifoodmadeeasy.com