Rejuvenated. Re-Set. A 100% potent naturally active food supplement that has been developed primarily for those looking to lose weight healthily and maintain long-term weight management. www.rejuvenated.com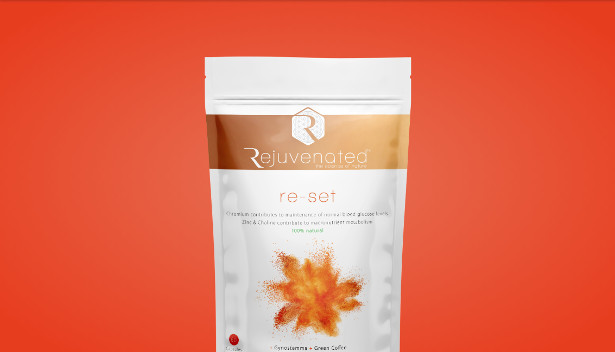 FACEBOOK | TWITTER | PINTEREST | YOUTUBE | INSTAGRAM
A 100% naturally active food supplement that has been developed primarily for those looking to lose weight healthily and maintain long-term weight management. Its potent combination of active ingredients work to stabilise both blood sugar levels and metabolism, whilst promoting lean & healthy tissue; delivering top-to-toe well-being. These ingredients not only help natural metabolism and blood sugar levels but also have benefits for cellular health throughout the whole body.
Ingredients: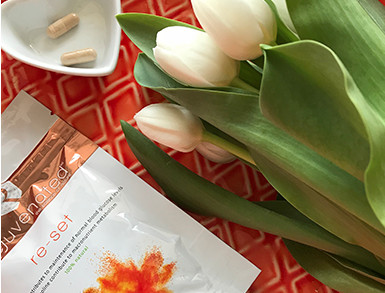 Gynestemma Pentaphyllm: This herbaceous climbing vine is traditionally used in Chinese medicine, it is reputed to have a high antioxidant activity and has been associated with longevity. Gynostemma contains many amino acids, vitamins and minerals that are important for maintaining good health, including selenium, magnesium, zinc, calcium, iron, potassium, manganese, phosphorus, and more.  In the 70's, a nationwide census in China identified a mountainous area with the largest percentage of centenarian inhabitants. Research into the lifestyle of these centenarians revealed a common dietary element; they all consumed Gynostemma.
Choline is found in most tissues and contributes to normal lipid (fat) metabolism and the maintenance of normal liver function.
Chorogenic acid: Derived from raw unprocessed coffee beans to assist with healthy blood sugar levels post-mealtime, and contains less caffeine than green tea. It gained fame after Dr Oz featured its benefits on his TV show
Acetyl-l-carnitine: Created in the body from the amino acids, lysine and methionine, it is found most abundantly in tissues that use fatty acids as the main fuel, e.g., skeletal and cardiac muscles, and helps to boost vitality.
White Mulberry Leaf: contains high levels of magnesium, phosphorous, potassium and calcium. Magnesium and potassium contribute to a reduction in tiredness and fatigue and normal energy yielding metabolism.  Magnesium plays a part in the maintenance of normal bones and teeth and potassium helps to maintain normal blood pressure and muscle function.
Chromium: Normalizes both macronutrient metabolism and maintains blood glucose levels.
Zinc: Contributes to acid-base, carbohydrate and macronutrient metabolism whilst also promoting healthy skin.
Copper: Assists with normal energy yielding metabolism, the immune and nervous systems. It also contributes to normal hair and skin pigmentation.
Vitamin D: Contributes to the absorption and utilization of calcium and phosphorous and the maintenance of bones and teeth. Vitamin D also has a role in the process of cell division and supports the immune system
Suitable for Vegans. Free from Gluten, lactose, sugar, wheat and artificial preservatives. Re-set costs £24.95 for 60 servings and is available at www.rejuvenated.co.uk and numerous stockists including Cult Beauty, Beauty and the Boutique and John Bell & Croyden.
About Rejuvenated:
British brand Rejuvenated has quickly become a cult favourite for its 'beauty from within' supplements. Available worldwide, their formulas contain the highest quality natural ingredients to ensure maximum efficacy from the inside out. Their award-winning supplements deliver potent ingredients to each individual skin cell, promoting inner health and outer beauty. Rejuvenated was founded in 2003, by health & wellness expert Kathryn Danzey, who collaborated with a team of scientists to formulate a capsule collection of highly-effective and innovative products, featuring high-grade and 100% active natural ingredients.