Romantic dinner or movie night with friends?
Do Valentine's Day your way with Guylian Belgian Chocolates
FACEBOOK | TWITTER | INSTAGRAM | PINTEREST
Whatever your plans this Valentine's Day, it's only right that you celebrate with chocolates that were created with love! Whilst you may be familiar with the iconic Sea Shell shape and roasted hazelnut praline flavour of Guylian Belgian chocolates, did know that the brand started with a tale of romance? In 1958 lovers Guy and Liliane combined his delicious recipe and her Sea Shell design, as well as their names to create the chocolates you know and love today, as well as being a forerunner of the couple name mash-up.
This Valentine's Day, whether you're looking for a romantic gift, a treat to enjoy after dinner, or something to snack on during a Netflix or movie marathon, Guylian has something for you. Choose from one of the following options:
For a romantic gift – Praline hearts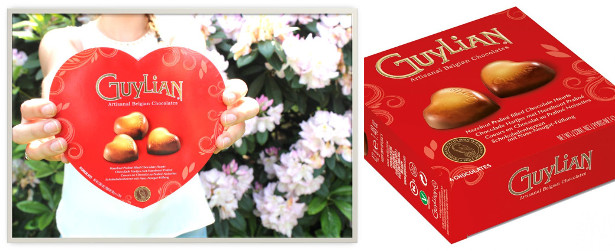 Treat your loved one to an eye-catching red box of romantic Belgian chocolate hearts, marbled and filled with roasted hazelnut praline. The 42g box (RSP £1), which contains four praline filled hearts, is the ideal love token, whilst the 105g heart shaped box (RSP £4) makes an even more impressive Valentine's Day gift.
For an after-dinner treat – Master's Selection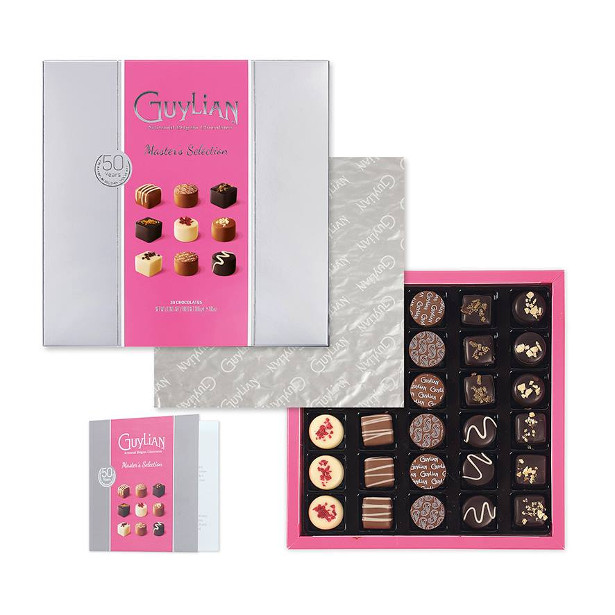 For a real treat, Guylian has created Master's Selection (200g box, RSP £5), a new assortment of 30 mini pralines in 10 delectable flavours, presented in a beautiful gift box. Discover flavours like Coffee-Cardamom, Ginger-Lime or Caramel with Costa Rican pineapple. Fine ingredients like golden berry or zest of lemon decorate each praline to complete the taste sensation. The perfect way to end a romantic meal!
For lovers to share – Guylian Belgian Chocolate Sea Shells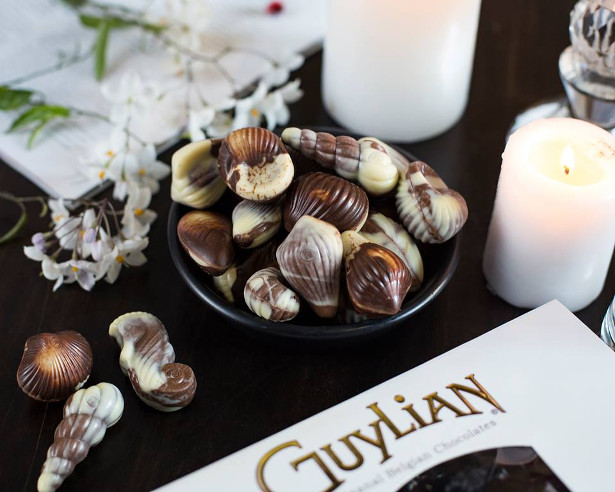 Made from the finest West African cocoa beans and filled with melt-in-your-mouth roasted hazelnut praline, each original Guylian Sea Shell is lovingly crafted from a blend of delicious white, milk and dark Belgian chocolate. Go the extra mile with your gift this year by presenting your loved one with a larger box of Guylian Sea Shells. This indulgent 375g box contains 33 scrumptious Belgian chocolates (RSP £6.75).
Guylian's Valentine's Day chocolates are available from all major supermarkets, selected independent stores nationwide and via Guylian's web shop www.guylian.com.