SanDisk Ultra Fit 16GB USB! Now kids can store their homework in one location!
The USB can store their homework in one location with password protection and is able to transfer files 15x faster than a normal USB.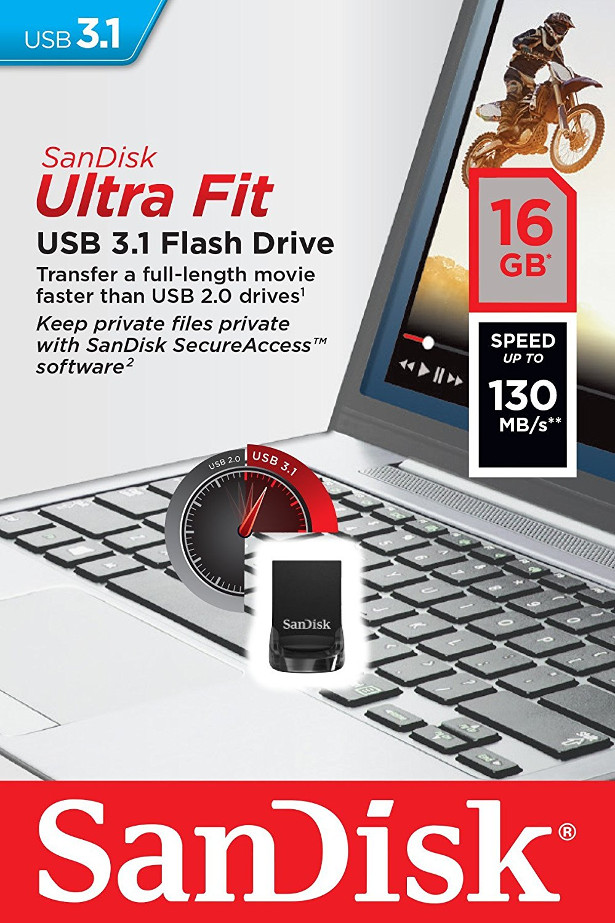 Unlike other USB's, the Sandisk Ultra-fit is so small it doesn't protrude from your laptop and can easily fit in your pencil case!
SanDisk Ultra Fit 16 GB USB 3.1 Flash Drive Up to 130 MB/s Read
A high-speed, plug-and-stay USB 3.1 flash drive that's ideal for laptops, game consoles, car audio and more
Simple, fast way to add up to 256GB* of storage to your device
Move files up to 15 times faster than standard USB 2.0 drives
Thanks to its compact design, you can plug in the SanDisk Ultra Fit USB 3.1 Flash Drive and leave it in, making it the simple way to add extra, high-speed storage to your device! It delivers write speeds that are up to 15x faster than with a standard USB 2.0 drive1 so you can move a full-length movie in less than 30 seconds. Plus it includes SanDisk Secure Access software for password protection and 128-bit encryption to keep your private files private.