SKINNIES SPF30 SUNGEL – Use 5 times less than typical sunscreen! www.gotskinnies.com
NOW AVAILABLE IN USA!

FACEBOOK | INSTAGRAM | TWITTER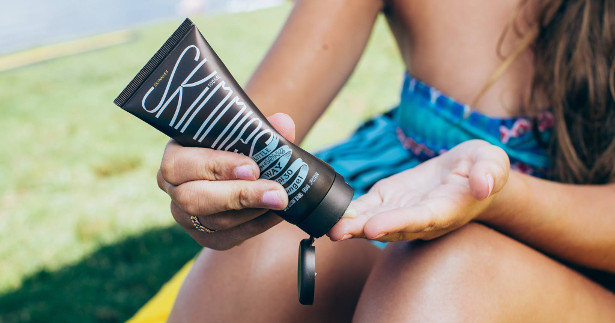 Skinnies Sungel SPF30 is finally available in the USA! Skinnies is the newest sunscreen revolution from New Zealand that has the solution that's changing the way we think about sun protection. This new kind of broad spectrum sunscreen is not diluted with water, so a little goes a long way!
Designed for use on the face and body, Skinnies Sungel SPF30 uses advanced Organogel to create a layer that bonds to the top of your skin so the sunscreen filters stay in place. Skinnies Sungel SPF30 delivers a clear finish without leaving the skin looking white or feeling greasy. It's water resistant for up to 40 minutes, and fragrance, paraben and preservative-free.
Skinnies Sungel SPF30 can be purchased for $32.99 USD (3.4 oz.) at gotskinnies.com!
Formula highlights:
· Waterless Organogel base
· UVA/UVB broad spectrum protection
· Water and sweat resistant for up to 40 minutes
· Free from alcohol, PEG, emulsifiers and vegan friendly
· Not tested on animals
· Biodegradable ingredients
· Suitable for all ages including pregnant women and babies