Somers Family MustKetch Variety: Original, Smoke, Zesty – 3 Bottle Pack on Amazon!
A unique blend of mustard, ketchup and spices that make it extra craveable. Ideal for hotdogs, bratwurst, chicken, hamburgers, french fries and more.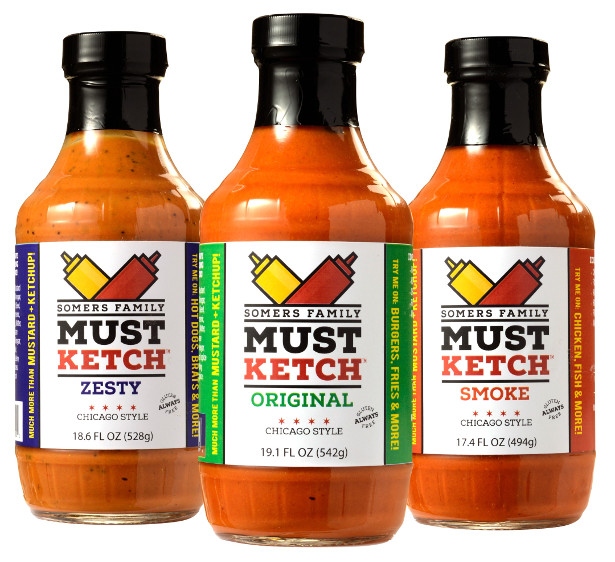 With Somers Family MustKetch you don't have to choose between mustard and ketchup – have both! But MustKetch is more than just mustard and ketchup – it's a whole new kind of condiment. Using a unique blend of natural ingredients in each flavor, MustKetch is extra cravable. Available in three flavors: Original (mustard, ketchup and a little something extra), Zesty (like Original but with a little extra zip), and Smoke (Smoky with spicy, peppery undertones). Use MustKetch with your favorite foods like French fries, eggs, and of course, hot dogs and hamburgers!
Available in 3-bottle variety pack on Amazon for $27.98
https://www.amazon.com/Somers-Family-MustKetch-Variety-Original/dp/B076VVQLDF/ref=sr_1_1_a_it?ie=UTF8&qid=1541174288&sr=8-1&keywords=mustketch