CAASI CBD. Helping The Mind And Body Feel The Way You Want To Feel, FAST. ​www.caasi.co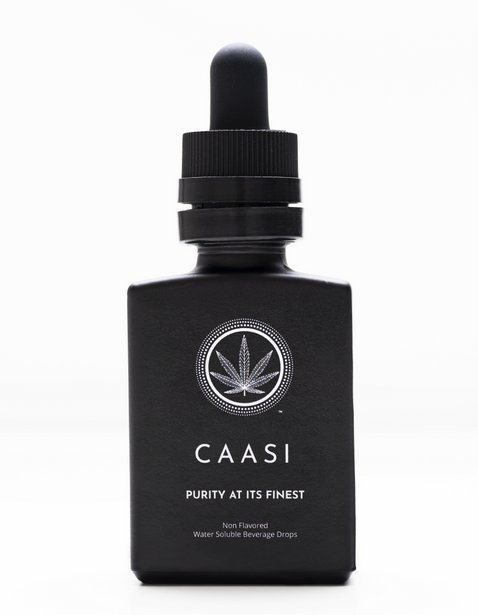 CAASI is a trusted space for connected wellbeing through plant based products, c​ommitted to making consumers feel great while providing transparency and education.
Please note that international pricing is increased on this product due to shipping and duty.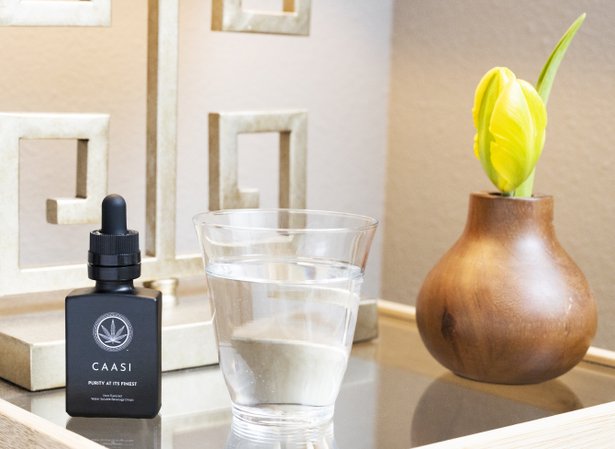 May 21, 2020 ​ , ​Portland, Oregon "CAASI," the Greek word for pure, is everything that we stand for as a product. We provide one of the cleanest, purest CBD oils in today's market. CAASI hemp CBD beverage drops are versatile, because they are flavorless. They are also sonically vibrated in production to make the formula more bioavailable to the body, which means it's easier for your body to absorb and feel the results faster than some other ingestible CBD products on the market. Our non flavored product is so mild that you can hardly detect a taste. CAASI is a great product to mix with water or your favorite beverage and is easy to incorporate into everyday routines. The CBD liquid is white and cloudy, and​ we choose not to remove the white color because some of the nutrients would be removed with it.
Just a few reasons CAASI Beverage drops are great: ● Clean ingredients, ethically sourced in Oregon. 3​rd​ party lab results on website. ● THC free = non intoxicating. Great for those that are required to drug test for work or sports. ● Nano emulsion makes it more bioavailable for quicker and more thorough absorption. ● Non flavored. Most products made from isolate have a bitter aftertaste. Not this one. So mild you can hardly detect the taste making it very versatile. Add to anything from water to smoothies, cocktails or mocktails. ● High potency (most CBD beverages range from 5-20mg per serving), ours is 30mg per serving. ● Most CBD beverages range from $4.50-$7 each making this $90, 1oz bottle a value at $3 per serving ● Enhances exercise tolerance, reduces recovery time ● May help relieve inflammation associated with normal daily exercise and activity ● Promotes a sense of relaxation and mental alertness ● Helps maintain optimal health.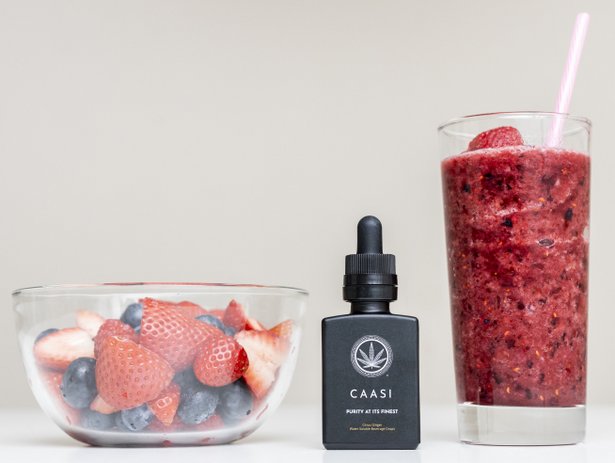 CAASI offers transparency, clean products, education and community. We source the best ingredients from ethical vendor partners and always share our third party lab results. We align ourselves with leading experts in our industry, including those in the health and wellness space from scientists, doctors and nurses in Eastern and Western medicine. We're here to educate as well as listen to what you want. We know a lot, but we'll never pretend to know it all. We're in this together because we're just trying to live our best lives, just like you.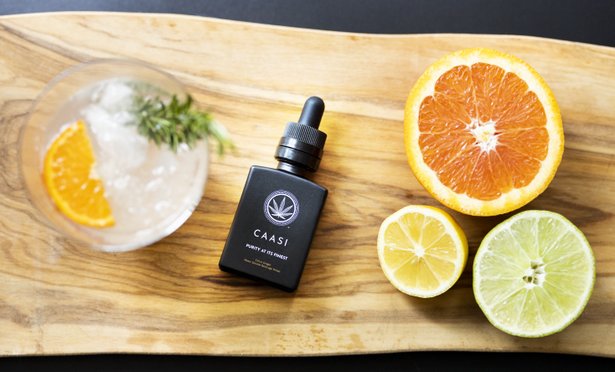 About CAASI: CAASI founder, Lori Peck, a breast cancer survivor, dealt with divorce, losing the family home and the sudden death of a loving pet, all within a short period of time. We all have stories. How we move forward in the face of adversity is a choice. The foundation of Lori's strength and resilience comes from gratitude, forgiveness, love of friends and family, meditation, an active healthy lifestyle and yes, the help of CBD. What we put in our bodies, matters. She is determined to live her best life and help others do the same. That goal is what lead her into this industry and on a path to find clean ingredients, amazing partners and vendors that share those same goals.
​www.caasi.co Instagram: www.instagram.com/caasiproducts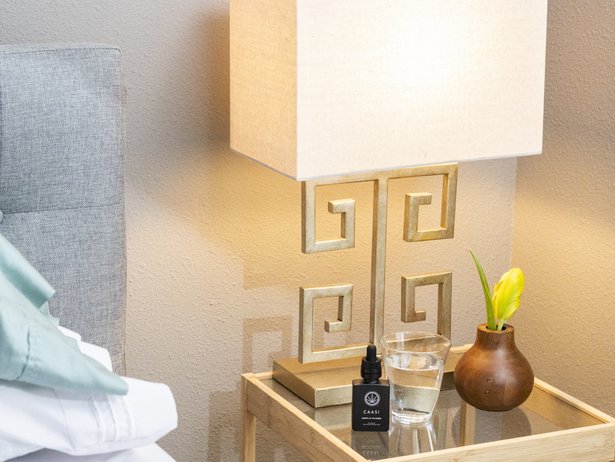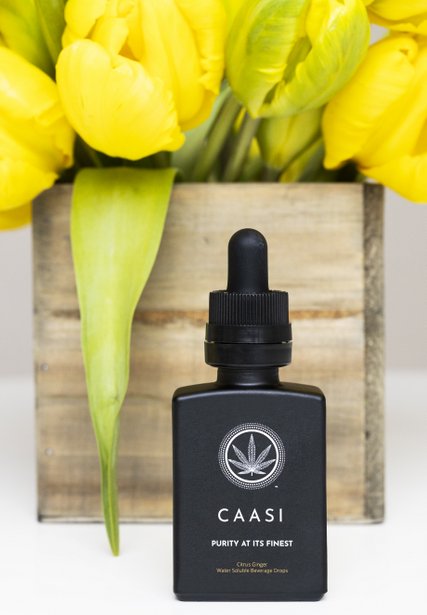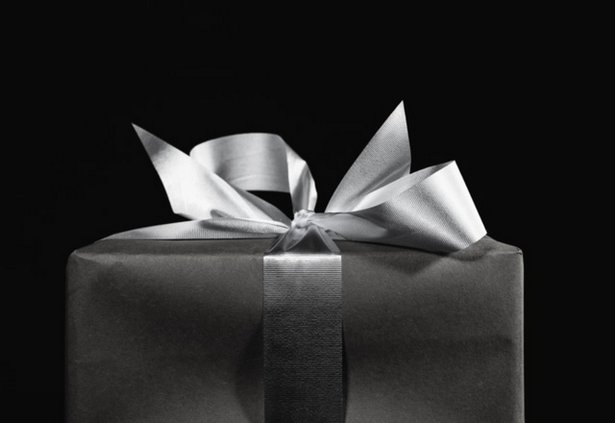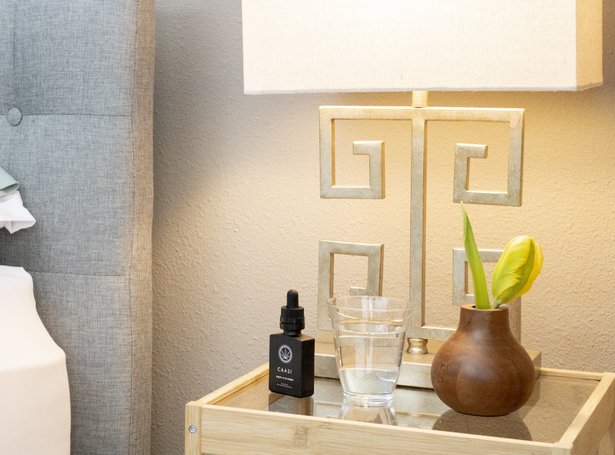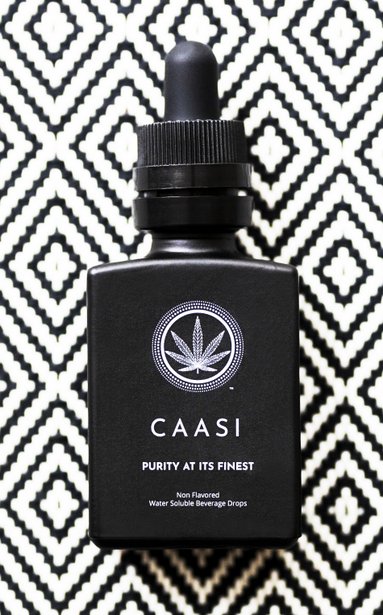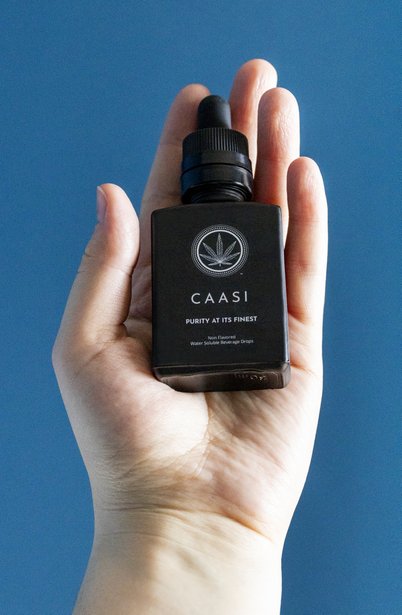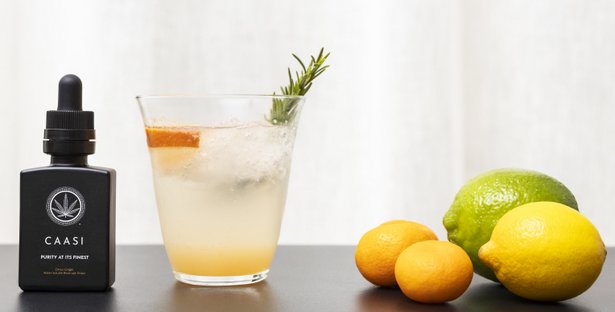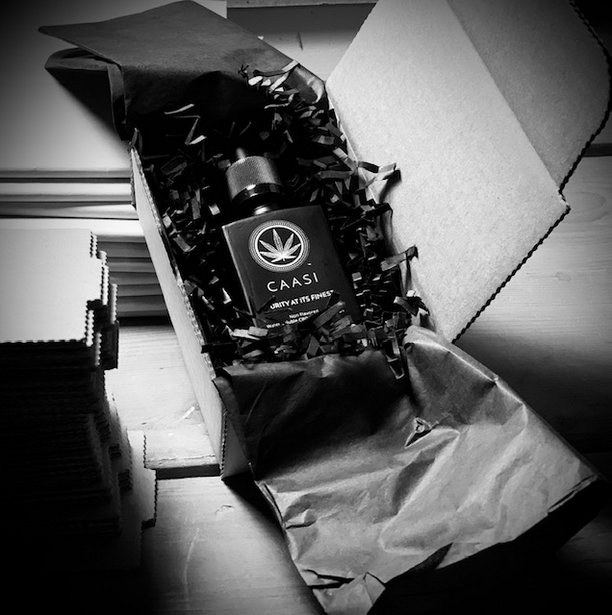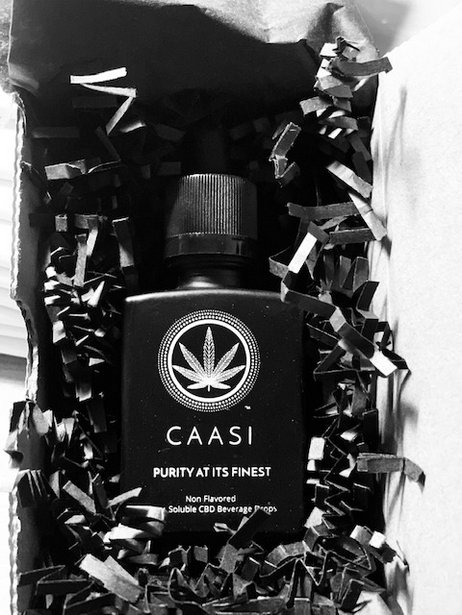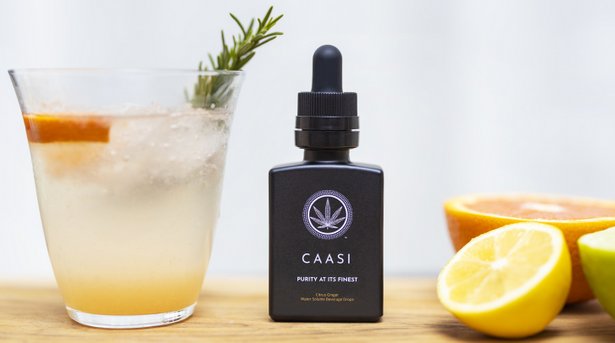 Moroccan Khlii
A Great Gift for Father's Day!
Think Of Dads Who Love The Outdoors!
Allow your taste buds to take you on a culinary trip to beautiful and exotic Morocco. This unique style of Beef Jerky has roots in Moroccan cuisine. The first bite will excite your palate with a blend of unique and aromatic spices that will keep you asking for more.
Their Jerky would be a great gift for Father's day… just think of dads who love the outdoors!
It's lightweight, portable, ready to eat, clean made, packed with protein, zero added sugar, Keto and Paleo Diet compatible, Gluten Free and tastes great!
Moroccan Khlii, Inc is Halal Beef Jerky (Khlii or Harissa)
Khlii the original Moroccan flavor, mild and savory is a perfect pairing with your favorite beer, scotch, whisky, Bourbon.
*See more at moroccanjerky.com/collections/meats/products/halal-beef-jerky-khlii-flavor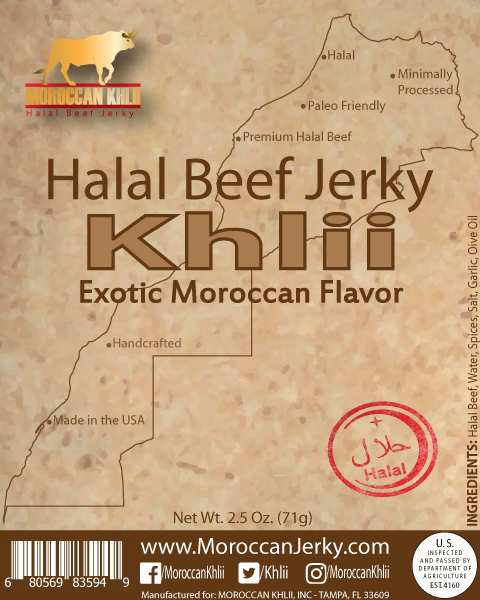 Harissa the bold and fiery spice blend, spicy and daring a perfect pairing with red wine and a cheese board.
& moroccanjerky.com/collections/meats/products/halal-beef-jerky-khlii-flavor?variant=12182637117523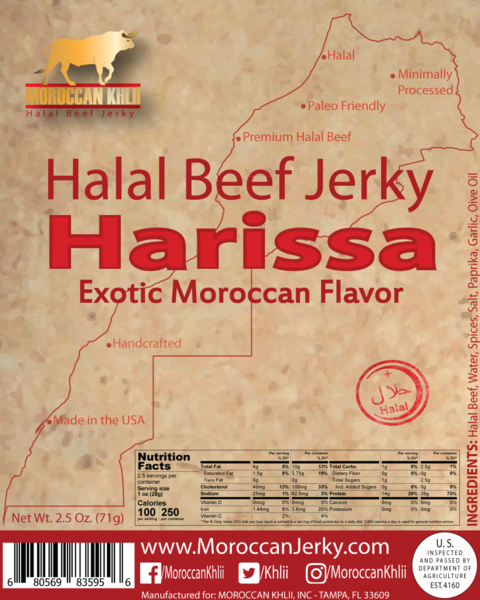 Some benefits include >> super high in Protein, minimally processed, Gluten Free, Paleo Diet Friendly, Keto Diet Friendly, Virtually Fat Free, Zero Sugar, Zero Carbs, No Additives, No Preservatives, No MSG, Handcrafted, extra lean Halal Beef
*Pure American Style Halal Beef Jerky with the Exotic Flavor of Moroccan goodness, made with 100% Halal Beef
See more at www.moroccanjerky.com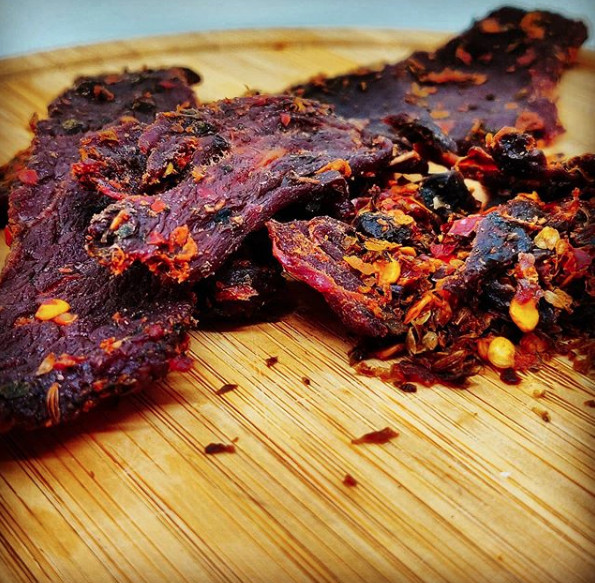 Aura Jewelry
aurajewelryindia.com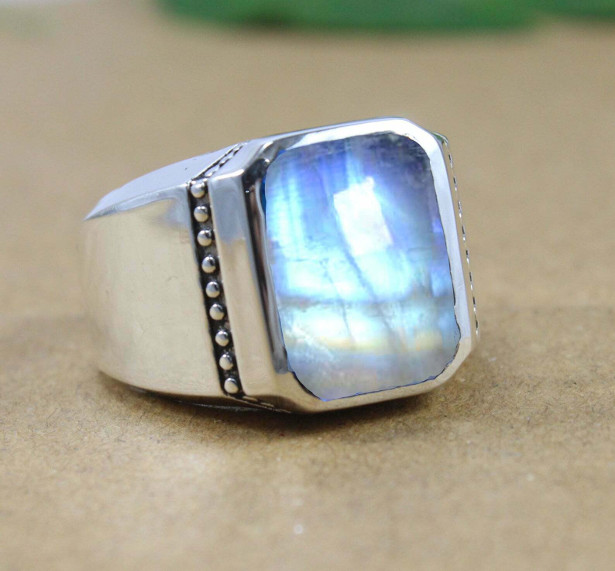 www.aurajewelryindia.com/shop/rings/solid-925-sterling-silver-natural-blue-rainbow-moonstone-gemstone-mens-ring/
The jewelry is a memorable gift, always remember who gave it, when, where were you and even clothing you wore. Always have a meaning beyond the metal or precious stones, jewelry tell a story. Rainbow moonstone is believed to help strengthen intuition and psychic perception, especially offering us visions of things that aren't immediately obvious.
Ring is made of sterling silver with genuine rainbow moonstone it's hypoallergenic. Please let me know if any other information is needed & thank again posting about it.
Inspiring the Next Generation of Magicians.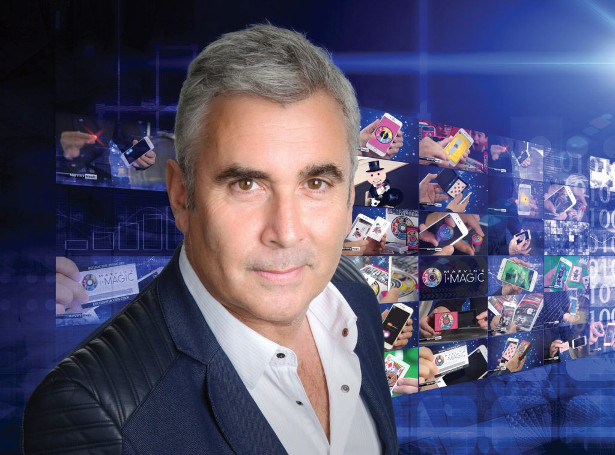 Magic has never been more popular according to Marvin's Magic – the UK's largest and best known magic brand. It seems audiences have been inspired by a mix of the established superstar TV magicians, wannabe tricksters on BGT, blockbuster magic and wizard movies plus the latest wave of young magicians finding new ways to express themselves all over social media on platforms such as YouTube and TikTok.
Magic is firmly in the limelight and there is one company and one man who has been particularly influential. Marvin's Magic was founded in 1987 by award winning magician and entrepreneur Marvin Berglas.
Marvin has been successful on the celebrity circuit for over 30 years, performing to Presidents, Prime Ministers, music icons and sporting legends worldwide. He was the first Premier League match day magician at Arsenal FC and former Vice-President of The Magic Circle. He has won prestigious industry awards for outstanding contribution in both the Magic and Toy and Hobby sector.
His father David Berglas MBE was a pioneer of magic on television, performing to average weekly audiences of 19 million viewers in his TV series back in the 1950's and 60's.
With magic clearly in his blood, Marvin knew that magic was often surrounded in secrecy and largely inaccessible to budding magicians which roused him to develop a range of products intent on inspiring the next generation of magicians. Marvin's Magic products are normally demonstrated and amongst the best sellers in top stores worldwide including Hamleys, Harrods and Selfridges in London and FAO Schwarz in New York. During the lockdown Marvin's Magic has seen record sales online. People have time to pursue their hobbies and learning to be a magician and creating amazement is one of those. This is substantiated by a fivefold increase in their online business through the likes of Amazon and Argos.
Over the past 30 years, Marvin has created and marketed millions of magic sets inspiring the next generation of magicians.
"Magic is mind boggling and defies science. It gives kids a power to be special with amazement and kudos in front of family and friends." Says Marvin. "Magic also has been proved in a recent study to help with confidence and well-being while helping to develop a range of skills including logic, presentation and an ability to entertain".
A study by Professor Richard Wiseman the psychologist and best-selling author also found that "Learning magic requires self-discipline and an understanding of how other people think. Unlike computer games, it encourages us to interact and be sociable which is so important".
Showmanship is the key for Marvin and his team at Marvin's Magic. With their unique magic made easy tricks and sets they seem to have unlocked the secrets to discover the next generation of magicians.
For further information visit www.marvinsmagic.com
Celebrate Father's Day with a Gift from Paxton & Whitfield
NEW Father's Day Box of Treats (£28.00) Two delicious cheeses, biscuits and a tempting chutney to enjoy with them all. They come presented in a stylish and practical wooden hamper box with lid, for use after the treats have been devoured! A perfectly packaged, ready to eat cheese gift for Father's Day.
It contains: A Hundred Dram Cheddar (200g) PDO*; a Smoked Ceodre Cheddar (200g); A punnet of Poppy & Linseed biscuits (75g); and a jar of No. 93 Ale Chutney (105g).
See more at :- www.paxtonandwhitfield.co.uk/shop/cheese-hampers/fathers-day-cheese-gift?c=81
* PDO – Protected Designation of Origin, for products that are produced, processed and prepared within a particular geographical area, and with features and characteristics that must be due to that area.

So Exciting! Armoniia have these awesome father and son matching tie and bow tie sets!
Armoniia (www.armoniia.com) are an online apparel and accessories store with a focus on men's accessories. They have these awesome father and son matching tie and bow tie sets www.armoniia.com/collections/father-son-matching-sets. These are great for family photos that create that special father and son bond as well as on their own for various occasions.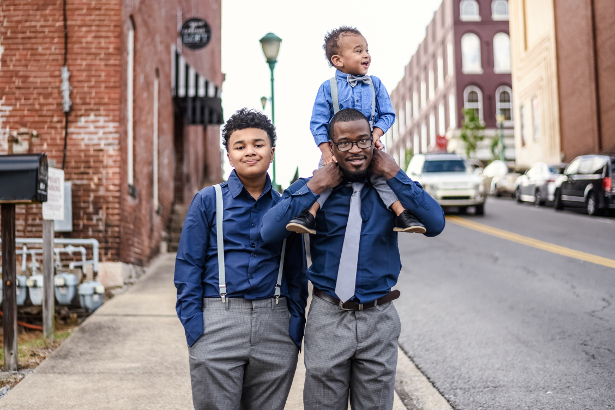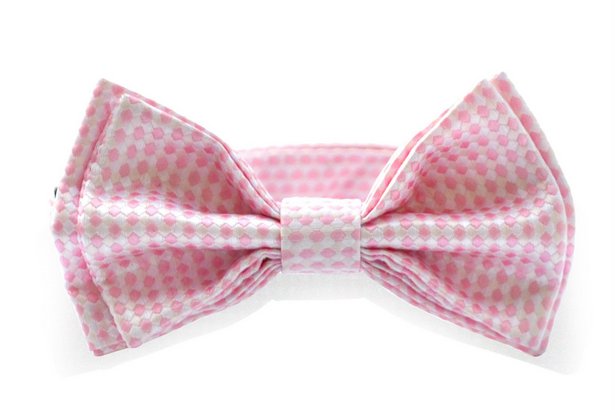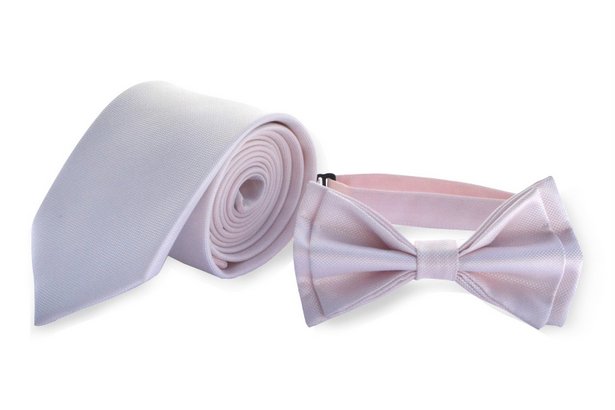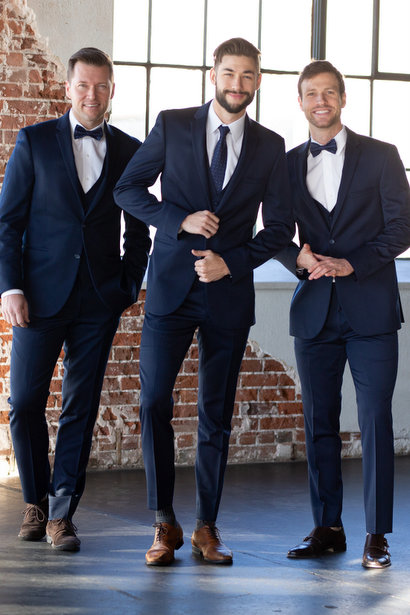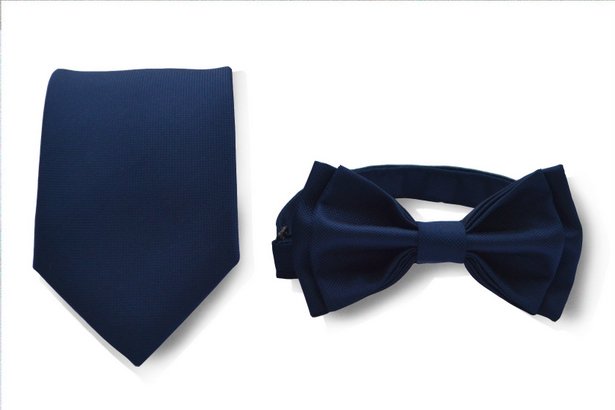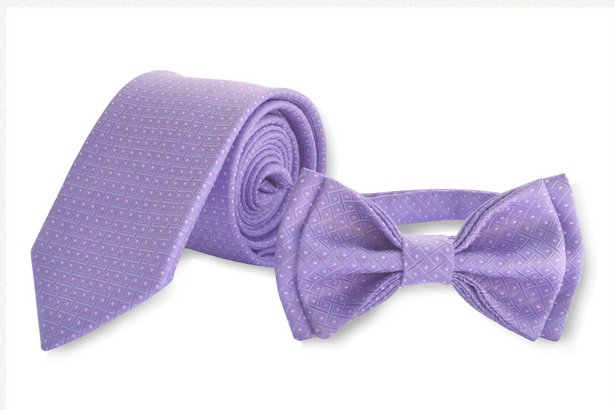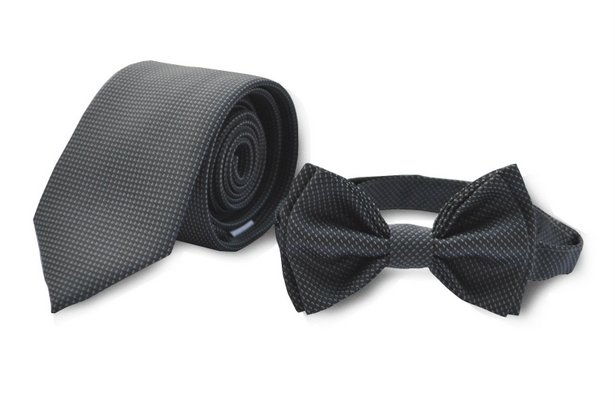 Humbled & Co
Father's Day is coming …
…and we are here to help you !
www.humbledandco.co.uk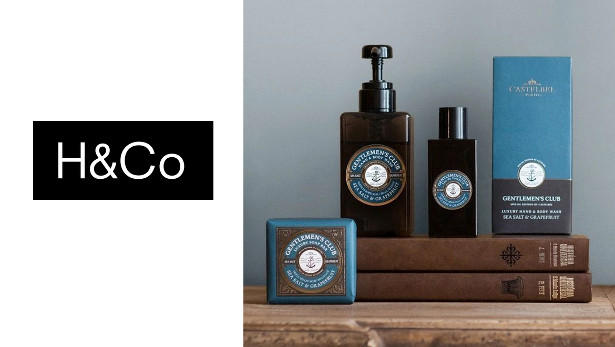 As you know, we give our existing customers the chance to get their hands in our new collections before anyone else… so we would like to present to you our new Gentlemen's Club Fragrances and Limited Edition Father's Day Gift Set!
These new products will only be available to the general public next week (to give you the opportunity to get them before anyone else), therefore would you wish to secure yours before going live on our website , please do so via email to sales@humbledandco.co.uk
The Gentlemen's Club – Sea Salt & Grapefruit The modern gentlemen's perfect companion.
A fragrance brought to life by the confluence of two distinct kinds of freshness – the sea spray scent of sea salt and the sweet notes of grapefruit –, is the favourite of the energetic mariner who follows his own compass to his next journey.
Available in both Eau de Toilette and Hand & Body Wash
SCENTS: Sea Salt & Grapefruit
The Gentlemen's Club – Spearmint and Moss The classic gentlemen's best friend.
With its earthen notes of Spearmint and Moss, is the suave finishing touch that highlights the charm of the experienced gentleman.
Because elegance is in the details.
Available in both Eau de Toilette and Hand Wash
SCENTS: Spearmint and Moss
Father's Day Gift Set – Limited Edition
You're the Man…is a luxurious coffret and a limited edition composed of a candle and two 150g soaps, with an aroma combining the revitalising and fresh perfume of Citrus and a base of Cedar, with its deep and warm notes.
A perfect gift for the man of unparalleled elegance.
SCENTS: Citrus & Cedar
Price per Set – £35
The Hey There Handsome… it's a limited edition coffret composed of a candle and two 150g soaps, has an exotic and mysterious perfume, a blend of Cedar, with rich and intensely wood notes, and Amber, with a warm, musky and lightly spicy aroma.
An exquisite present for the sophisticated man.
SCENTS: Cedar & Amber
Price per Set: £35
Dad's Deserve Bubbly, Too! Gift Mionetto For Father's Day
Even with everything going on (and it's a lot!) We can all agree we deserve something special to look forward to – enter: Father's Day (June 21st)! Break free from the ties and shaving cream and give dad something a little extra special this year – a refreshing bottle of Prosecco from Mionetto (and all at affordable price points!). These three delicious bubblies will be sure to add some sparkle to the occasion. Dad's deserve some bubbly, too!
Mionetto Prestige Brut ($14 750ml / $4 Mini 187ml)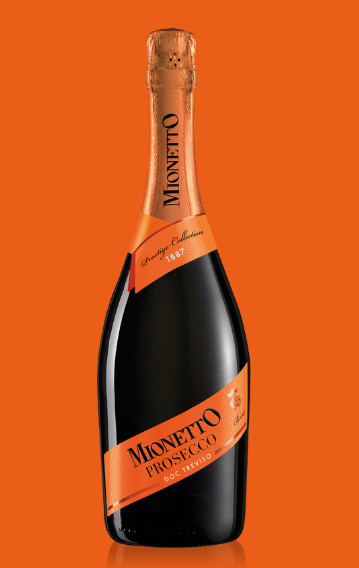 Made from 100% Glera grapes from the province of Treviso, an area renowned for high quality Prosecco, this sparkling wine offers a luminous straw yellow hue and stylish mousse. The palate is marked by aromatic notes of honey and white peach. For the classic dad – who enjoys a good Mimosa or Spritz – you can't beat this bottle of classic brut. Plus, this bottle of bubbly comes in all formats, including mini! Easy to transport for any Father's Day activities.
Luxury Valdobbiadene Prosecco Superiore DOCG ($19)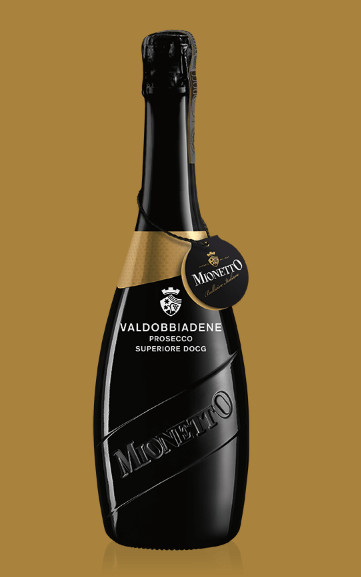 Meticulously produced from grapes grown in the highly esteemed Prosecco Superiore DOCG area, this wine is the absolute finest expression of the Glera grape (AKA – the Prosecco grape!). This elegant sparkling wine offers a rich bouquet of floral essences and notes of apple and white peach, with a hint of citrus. Delicious!
Mionetto Luxury Cartizze DOCG ($40)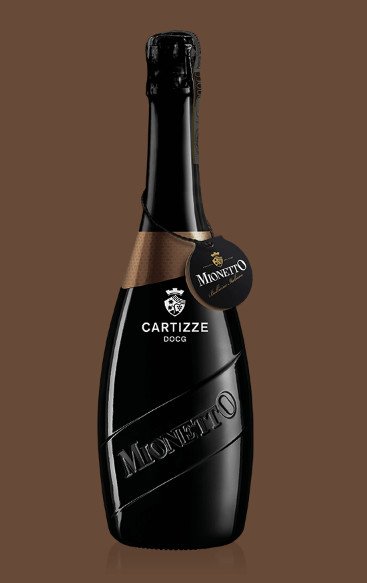 This elegant Cartizze boasts luminous golden tones and delicate beads of tiny bubbles. A majestic, multi-faceted bouquet releases seductive impressions of apple and pear alongside notes of citrus and glazed almond. On the palate it is crisp, well-balanced, and elegant. This wine is perfectly suited for all of life's most important occasions – and an excellent accompaniment to Father's Day. Dad will be smitten!
Such a great gift >> Joseli – 100% Natural Mulberry Luxurious Silk Pillowcase with Free Sleep Mask | Classic Size: 20 x 26 in | 22 Momme | Organic, Pillow Cover for Healthy Skin and Hair, Hypoallergenic Color: Ivory
On Amazon. www.amazon.com/Joseli-Star-Pillowcase-Standard-Hypoallergenic/dp/B081X9XZ7W
These pillowcases come in standard sizes only and in 3
colours ivory white, silver grey and light pink). Each purchase comes
with and a free 100 per cent genuine silk eye mask (black) . They are
packed in a lovely gift box with care instructions.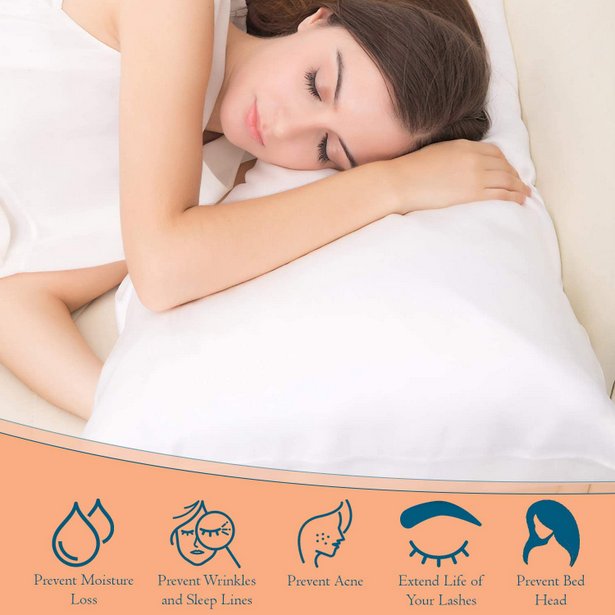 22 MOMME SILK PILLOWCASE: Joseli mulberry silk pillowcase designed with both sides made of 100% natural 22 momme pure silk. We used top-grade organic, breathable silk fabric, which is perfectly suitable for sensitive skin and hair care during the sleep. The super-soft, comfortable and cool surface of the pillowcase makes your sleep deep and relaxing and prevents bad hair and face.
SAFE FOR EVERYONE: We use top-grade high-quality organic mulberry silk and new, most advanced manufacturing technologies to manufacture our pillowcases. Our silk fabric has 18 kinds of organic ingredients that improve skin cells' metabolism and help to keep the healthy moisture level of your skin. Our fabric is completely hypoallergenic and creates additional resistance to dust, mites, fungus, and mold so you can be sure that you receive the protection along with the comfortable deep sleep
ULTRA SOFT AND SMOOTH: What makes our pillowcase so special? The silk fabric makes our pillowcases super smooth and soft. You will feel that your skin and the hair will have less friction with the pillow, and your sleep will reach completely new heights. A smooth surface of silk significantly reduces facial wrinkles, prevents dry and knotted hair and reduces hair loss. Also, natural silk never conducts static electricity and we add a free silk eyemask for completeness.
PERFECT DESIGN: In Joseli we care about everything including design. We designed the most stylish and practical pillowcases ever made. Our pillow covers have hidden zipper design so you can use any side of the pillow without feeling zipper. The design is perfect to keep the pillow inside the case and it's extremely easy to put the pillow inside. To complete your satisfaction, we have included an eyemask made completely of silk.
100% MONEY BACK GUARANTEE: If you feel due to any reason that you are not happy with your purchase, let us know and we'll send you a full refund with no questions asked.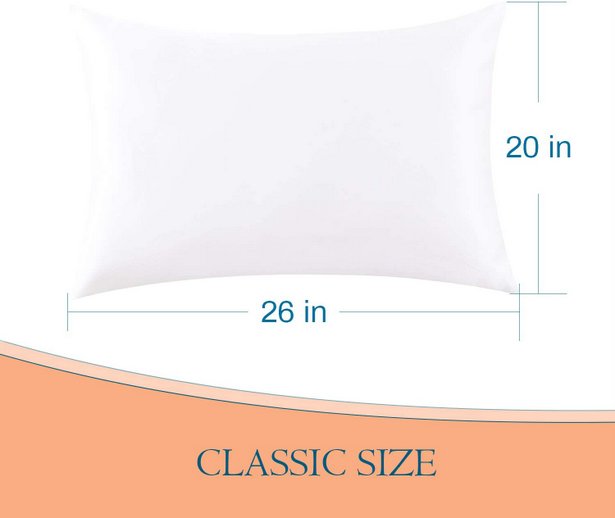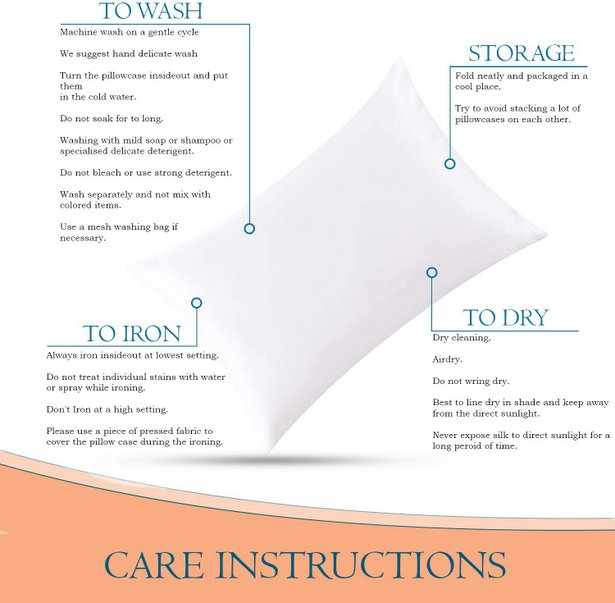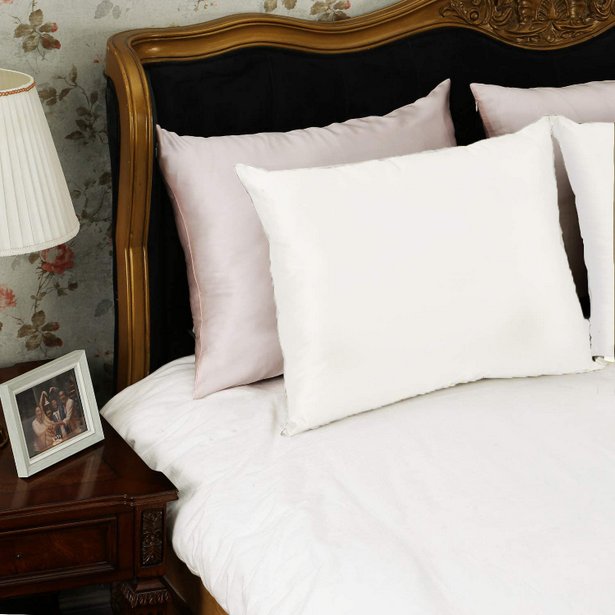 MËNAJI Celebrates Father's Day with Post Isolation Grooming Kits
www.menaji.co.uk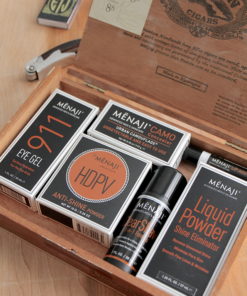 For the Dads who treat skincare like a fine cigar
or the ones who need a primer,
MËNAJI delivers advanced men's grooming needs,
just in time after shelter-in-place.

Is Dad constantly sweating www.ejisinc.com due to all his cardio workouts! Ejis sweat proof undershirts and boxer briefs are always a hit every Father's Day >>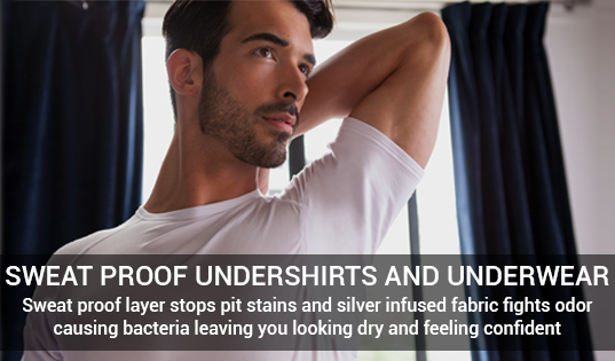 SWEAT PROOF UNDERSHIRT
Our micro modal sweat proof undershirts stop sweat from reaching your clothes, thus reducing the chance of embarrassing sweat marks and pit stains. The unique undershirt construction uses a combination of materials to help wick away sweat while keeping you cool, comfortable and odor-free. Features include:
• Ultra soft micro modal fabric • Underarm sweat proof protection • Odor-fighting silver • Extra length
• Slim fit design • Available in three styles: crew, v-neck, deep v • Available in three colors: white, grey, black
FABRIC
Premium micro modal fabric is the foundation of our signature sweat proof undershirts because of its silky feel, antimicrobial properties and water retention ability. It is twice as soft and 50% more water-absorbent than cotton. We add 5% spandex to help our undershirts keep their shape, add some stretch for comfort and ensure the sweat proof protection is in its optimal position. Micro modal is a breathable fabric.
SILVER INFUSION
The fibers of our micro modal fabric are permanently fused with silver ions. This process keeps you fresh and odor-free. Silver ions neutralize odor-causing bacteria upon contact, and they are a durable antimicrobial agent that prevents microorganism reproduction.
SWEAT PROOF LAYER
The ultra thin sweat proof layer is made from a waterproof laminated fabric. It is so durable, it stands up to repeated washing without losing its stopping power.
SMART DESIGN
The flattering slim fit hugs your body so your undershirt is virtually invisible under your clothes. It also keeps the sweat proof protective layer snugly up against your armpit, where it belongs. Our undershirts are extra long so they stay tucked in. Currently they are available in three styles (crew, v-neck, deep v) and three colors (white, grey, black).
OUR STORY
We believe no one should feel embarrassed about something as natural as sweating. This belief sparked the beginning of our journey to design the best undershirts and boxer briefs in the world.
We scoured the globe to find the highest quality materials and partnered with the best manufacturers in the industry to create a line of products unsurpassed in their ability to make you feel more confident.
What keeps driving us? Helping you feel more confident by making products that are so reliable and comfortable that you forget you're wearing them. We're committed to helping you unleash your confidence so you can enjoy life and achieve what's important to you.
We don't just make clothing, we make Wearable Confidence®
OUR COMMITMENT
In concert with designing high quality and functional underwear, we offer one of the most generous guarantees in the industry. We understand that our customers won't know how well our undershirts fit, feel or function until they've worn one. Our First Product Guarantee allows customers to receive a new size or refund of their first undershirt without the hassle of returning it. After the first purchase, customers have 45 days to return or exchange their unworn products.
We are also committed to providing top-notch, unbeatable customer service. At Ejis, we value our customers, and we want them to feel appreciated and respected every time they communicate with us. We thrive on feedback from our customers to help us improve our products and grow our business.