SUMMER IN A CAN:
FRANKLIN & SONS AND PORTOBELLO ROAD GIN COME
TOGETHER TO CRAFT THE DEFINITIVE LONDON G&T TO GO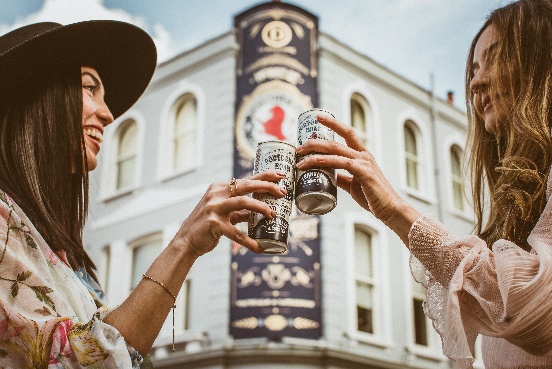 TWITTER | FACEBOOK | INSTAGRAM
London's picnickers rejoice! Franklin & Sons, the award-winning range of premium tonics, has partnered with Portobello Road Gin to craft the perfect London dry G&T in a can – available nationwide on Gin Kiosk and in over 100 London and Greater London Tesco stores.
The G&T combines Portobello Road Gin's famed punchy flavours with Franklin & Sons Natural Indian Tonic to create a balanced and refreshingly crisp flavour in a convenient 250ml can – perfect for adding the best of spirits to picnics, leisure travel and festivals for London's dedicated gin fans.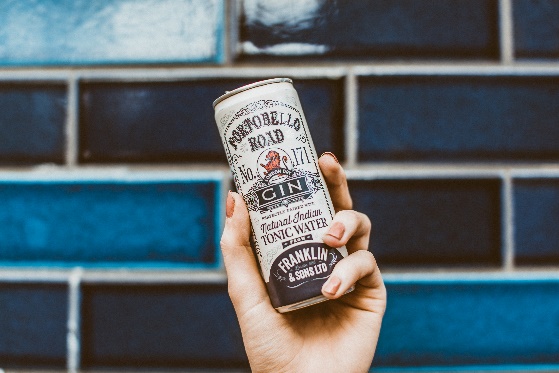 Londoners are leading the UK's 'ginaissance' by actively seeking out new gins and tonics at home, in bars and on the go, and with each Franklin & Sons and Portobello Road Gin boasting a strong London heritage, the new ready-to-serve can is answering this call in an authentic way.
Handcrafted with only the finest natural ingredients, the canned G&T is recyclable, sleek in design and delivers an outstanding London dry gin and tonic. To serve, simply open and drink – or pour over ice and garnish with fresh grapefruit for the definitive London G&T experience on the go.

Jen Draper, Head of Marketing at Franklin & Sons, comments: "As we look forward to the busy summer days ahead, we have created this G&T as it's perfect for gin lovers looking for convenience, as well as for those occasions when it's easier to have a ready to drink option, but do not want to compromise on taste. The can delivers a blend of two timeless London drinks brands, no gimmicks and no added anything, just gin and tonic as it should be."
The 250ml cans are available nationwide on Gin Kiosk at an RRP of £3.00 and in 100 Tesco Express Stores an RRP of £2.50.
Ged Feltham, Managing Director at Portobello Road Gin, states: "As proud purveyors of London's spirit, we are delighted to be partnering with Franklin & Sons to create an exceptional pre-mixed London dry gin and tonic in a can. Both brands are award-winning with a strong London heritage and are crafted with only the finest ingredients."