SUPERHERO HEALING OIL IS 'MEDICINE CABINET IN A BOTTLE'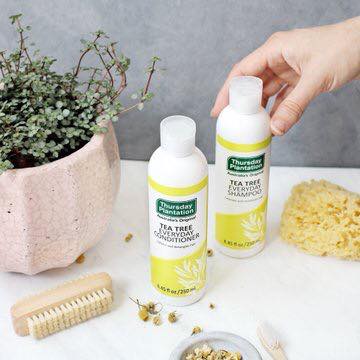 TWITTER | FACEBOOK | INSTAGRAM
Clear out the clutter from your bathroom cabinet and replace it with just one small bottle of Thursday Plantation's tea tree oil, nature's powerful antibacterial solution that will do combine the work of many of your other products filling your shelves.
Thursday Plantation is Australia's original tea tree oil. The plantation was the first to emerge in the world nearly 40 years ago, and the tea tree oil is distilled from specially selected Melaleuca altnerifolia leaves, a plant native to the coastal regions of northern South Wales and south eastern Queensland, Australia.
Thursday Plantation Tea Tree Oil 100% Pure
RRP £4.95 for 10ml bottle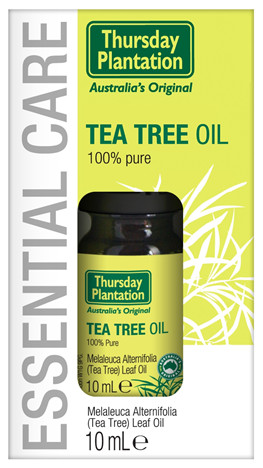 This 100% pure and natural sourced antiseptic has a fantastic range of uses and benefits. From minor cuts, burns, abrasions, pimples, to bites and stings, Thursday Plantation Tea Tree Oil 100% Pure is your multi-tasking must have in a bottle! It contains no less than 36% of the active ingredient terpinen-4-ol, a proven germicide. It's also low in para-cymene content to minimise skin irritation, making it safe and comfortable to use.
Primary uses:
1. A natural antibacterial that can improve skin blemishes
2. An effective natural healing ingredient from mother natural for cuts and grazes
3. Contains intense but gentle moisturising properties for both your skin and hair
Available from Boots, Sainsbury's and Waitrose nationwide
www.thursdayplantation.co.uk / www.nhdltd.co.uk