The cheeky sock brand, ChattyFeet – suitable for him, for her and for kids!  www.chattyfeet.com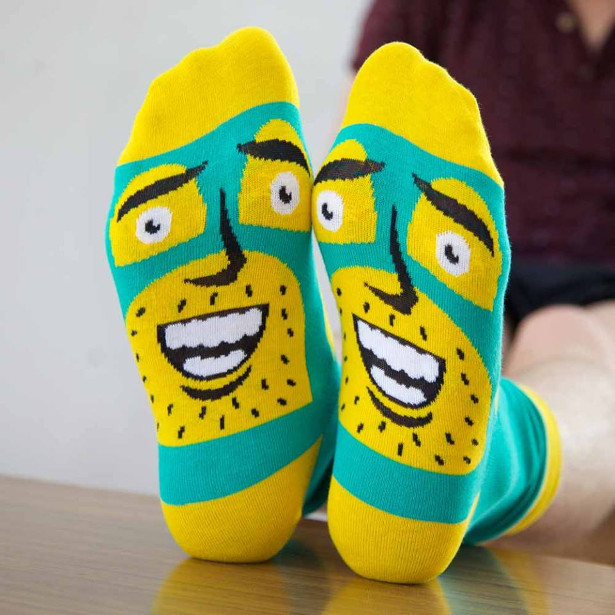 INSTAGRAM | FACEBOOK | TWITTER | YOUTUBE
ChattyFeet make quirky socks with witty names to help bring a smile and some fun into their wearer's day. They have a cool collection of artists, scientists, authors, film stars and even the royals (aka Kate Middle-Toe and Meghan Ankle). Designed by a range of talented illustrators and animators, they're perfect for those that like to dress up their feet. And at £8 a pair for adults and £5 a pair for kids they make the perfect stocking filler.
For the art lover – designs include Andy Sock-Hole, Sole-Adore Dali, Screamy Ed, David Sock Knee, Frida Callus and Yayoi Katusma
For the Book lover – choose from Virginia Wool, William Shakes-Feet and Ernestoe Hemingway
For the Scientist or Geek – select Albert Einstoe, Stephen Toeking, Professor Brian Sox and Ada Shoe-Lace
For the Royals – curtsey in Kate Middle-Toe, Meghan Angle or The Sock Queen
Price
£8 a pair – adults
£5 a pair – kids
£12 – family set (matching kids and adult socks)
£30 for a Box set – each box set features four pairs of socks (available box sets are 'The Science Socks Gift Set', 'The Artists Socks Gift Set', 'The Modern Artists Socks Gift Set' and 'The BadAss Gift Set')
Stockist
Online at www.chattyfeet.com
Also available at various art galleries including Tate Modern, V&A, The National Portrait Gallery, Barbican Centre, The Science Museum, Turner Contemporary and Baltic Art Centre.