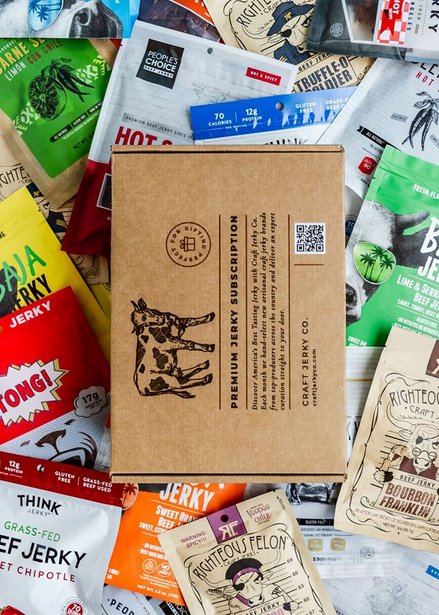 This Father's Day, give Dad the gift of top-quality artisanal jerky with a subscription to Craft Jerky Co. Every month, Dad will get the latest in craft charcuterie curated from small-batch artisanal producers. Each month's collection is filled with mouthwatering morsels to cure the cravings and tickle the taste buds of any choosy carnivore — and the fridge-free, easy-seal packages also make it perfect for summer outdoor excursions like hiking or camping trips.
All alliteration and dad-jokes aside, we're serious about the quality of our jerky.. Our Mom & Son founding team intentionally curate our jerky crates from small-batch artisans who minimize the amount of sugar and nitrates – common in most gas-station jerky offerings – but still deliver on flavor by using only the healthiest ingredients. Coincidentally, we're actually most popular with moms and sons looking to buy healthy snacks for their #1 Best Dad.
So go ahead. Secure your spot as your father's favorite child. Head over to www.craftjerkyco.com and order Dad a subscription to 2, 4, 6, or 8 bags a month, with prices ranging from $15 to $45 a month. Ships to Canada and the United States.
www.craftjerkyco.com