The newest member of Ombar's indulgent Centres range! www.ombar.co.uk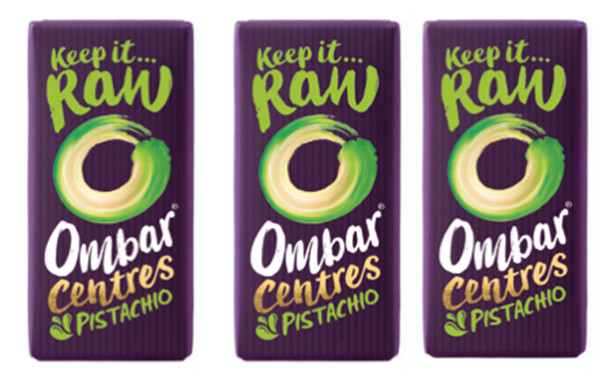 TWITTER | FACEBOOK | INSTAGRAM
Exciting news! There's a new addition to the Ombar Centres family. Introducing Pistachio – a creamy, nutty-flavoured truffle centre wrapped in 60% dark chocolate. Melt in the mouth and deliciously indulgent, Ombar's Centres Pistachio is set to be your new favourite flavour!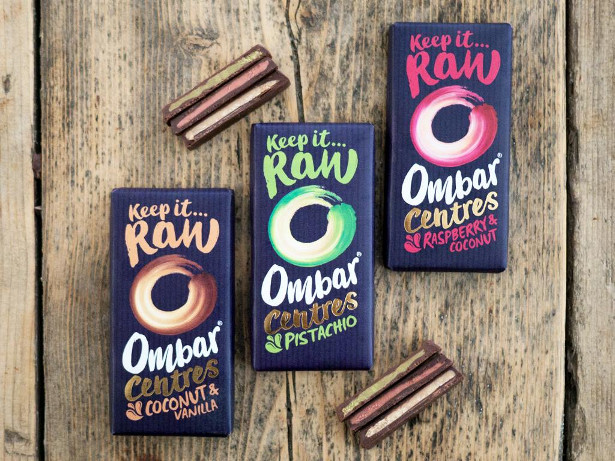 Distinctive in colour, texture and taste, the rich pistachio flavour combines beautifully with the dark chocolate shell, which is made from the best raw, organic Ecuadorian cacao. Just like all of their products, Ombar make their Pistachio bar using only unroasted cacao and keeping their processing at low temperatures. That way the cacao stays choc-full of the nutrients and rich flavours that nature intended.
Ombar Centres Pistachio is organic, vegan and free of refined sugar, with each ingredient being carefully sourced for a delicious and ethical chocolate experience. Made using all-natural, plant-based ingredients, it really is chocolate you can feel good about.
Available to purchase from Planet Organic, Wholefoods, independent health food stores and online at www.ombar.co.uk RRP £1.99 (35g bar).
Below, meet the Ombar range!
Ombar
Delicious raw cacao chocolate you can feel good about!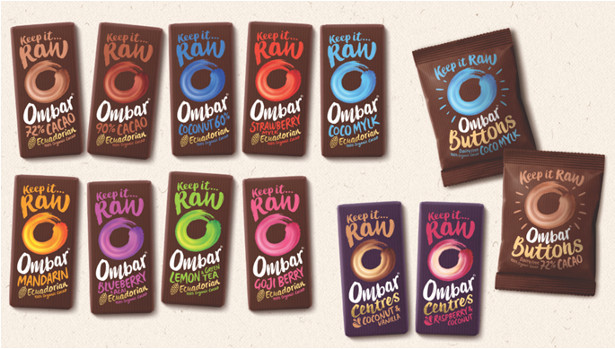 "In a world dominated by roasted chocolate, not all bars are created equal. We choose raw because it is naturally better." Richard Turner, Founder of Ombar.
What makes Ombar so special?
Made with raw, organic Ecuadorian cacao, unrefined coconut sugar and real juicy fruits, every Ombar is packed full of goodness and deliciousness. We don't use gluten, dairy or refined sugar in our bars and keeping the cacao raw helps to preserve the naturally occurring antioxidants and flavanols, which help you to feel good.
The Ombar range comprises nine delicious varieties (35g size), meaning that there is a bar to suit every taste. These are:
35g size:
90% Raw Cacao – a rich and intense bar with 90% cocoa solids, this bar is ideal for real chocolate lovers.
72% Raw Cacao – a bar for the real chocolate connoisseurs, the 72% cocoa solids in this dark, full-bodied chocolate bar are smooth, yet not too intense.
Coco Mylk – a creamy, 'mylk' chocolate bar with a subtle coco-nutty flavour, this bar is ideal for fans of a sweeter, milk chocolate style bar.
Goji Berry – a delicious 'superfood' bar made using freeze-dried Goji berry powder and whole plump gojis, providing a moreish bittersweet flavour.
Coconut 60% – coconut cream is the secret to this bar, combined with caramel tasting coconut sugar for a velvety taste sensation.
Lemon & Green Tea – a daring blend of Matcha green tea and tangy lemon, creates a bold citrus flavour with green tea and cocoa undertones.
Blueberry & Acai – enriched with acai, blueberries and blackcurrants, this bar is a tangy flavour explosion.
Strawberry Mylk – a delicious sweet strawberry flavour combined with coconut cream, perfect to satisfy a sweet tooth.
Cranberry & Mandarin – a perfect balance of tart cranberry with a tangy twist of mandarin for fans of fruity flavours.
70g size:
Coco Almond – delicious raw almond pieces encased in Ombar's indulgent, creamy-tasting 60% raw cacao chocolate. This indulgent flavour is available only in 70g
72% Raw Cacao – exactly the same recipe as our little and delicious 35g size
Coco Mylk – exactly the same recipe as our little and delicious 35g size
Every ingredient in an Ombar chocolate bar is naturally and organically sourced, for a delicious and ethical chocolate experience. You'll only find real fruits and berries in our bars, with selected bars containing probiotics to aid gut health. Each bar is dairy and gluten free and suitable for vegans.
Ombar Chocolate bars are available to purchase from Ocado, Planet Organic, Whole Foods Market, Waitrose (70g bars only) and independent health food stores, or online at www.ombar.co.uk RRP £1.99 (35g) / £2.99 (70g).