The science behind the anti-snore pillow that reduces snoring by 50%
The Silentnight Anti-Snore pillow is the perfect gift for Father's Day.
www.silentnight.co.uk/silentnight-anti-snore-pillow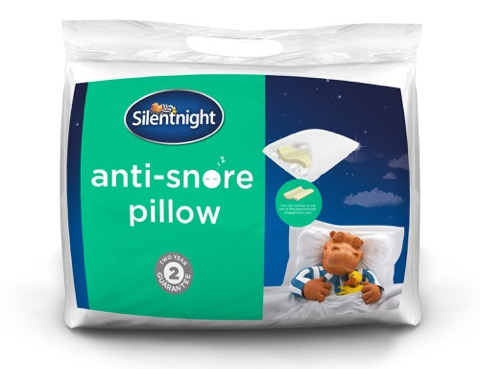 FACEBOOK | TWITTER | INSTAGRAM | PINTEREST | YOUTUBE
Recent tests by the British Snoring and Sleep Apnoea Association found that the pillow reduces snoring frequency and volume by approximately 50% and consumers have hailed the pillow as the "Best pillow ever".
Tests showed that replacing an old duck feather pillow with the Silentnight anti-snore pillow had an 'instant' effect, taking the 'snore score' from 150 down to 62. When used with a nasal dilator, it was even more effective, taking the snore score down to 45*.
So how does it work?
Angela Moran, product director at Silentnight, says: "The pillow looks and feels like a standard pillow, however within the centre is a unique ergonomically shaped foam core, which has been designed to support the user's head and neck, keeping it at just the right position to open the airways and support breathing.
"The foam is surrounded by hypoallergenic hollowfibre, so it feels soft to suit all users, but is very supportive and ideal for people who sleep on their back or side."
According to the British Snoring and Sleep Apnoea Association, approximately 20 million partners of snorers in the UK do not get a good night's sleep. 77% of respondents in their research said their snorer was willing to seek a solution but had yet to find it.
Concludes Angela: "We're delighted the reviews have been so positive and of course the results from the British Snoring and Sleep Apnoea Association speak for themselves."
*Scores taken on app combining volume, active time snoring and remedies, with no other variables.
The pillow is available from Lidl, Amazon, Very, B&M and Asda, to name a few, with prices ranging from £7.99 – £15.99
www.silentnight.co.uk/silentnight-anti-snore-pillow.html