The Wonderbag™! A simple but revolutionary, non-electric portable slow cooker!  www.wonderbag.co.za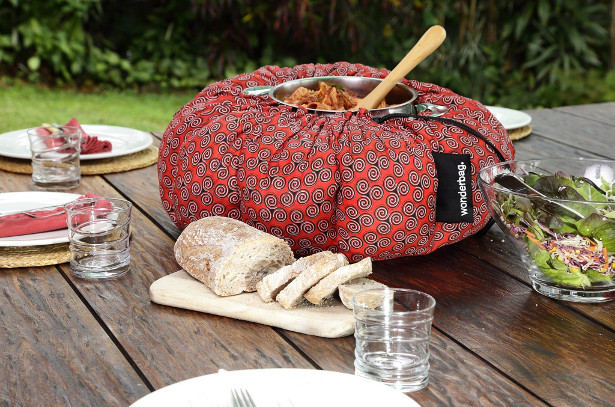 TWITTER | YOUTUBE | INSTAGRAM | PINTEREST | GOOGLE+ | FACEBOOK
The Wonderbag™ is a simple but revolutionary, non-electric portable slow cooker that is dramatically changing lives in Africa and around the world. It continues to cook food which has been brought to the boil by conventional methods for up to 12 hours without the use of additional electricity or fuel. It can also be used to keep cold items cool, which then makes it the perfect item to have when going camping or hiking.
A South African company called Natural Balance Global has developed a product ideally suited to cut your energy bill for cooking in half. The Wonderbag™ is a heat-retention cooker that only requires enough heat to start the cooking process. Because of its insulating properties the bag retains the heat and completes the cooking process with no further electricity needed.
It can hold a pre-heated dish safely for several hours while cooking its contents through heat retention.
· Reduced food wastage as food cannot burn or overcook in the bag!