Treat your loved ones this Easter to a sensuous and blossoming lather with our pretty, colourful floral fragranced soaps from Woods of Windsor!
Available at www.woodsofwindsor.co.uk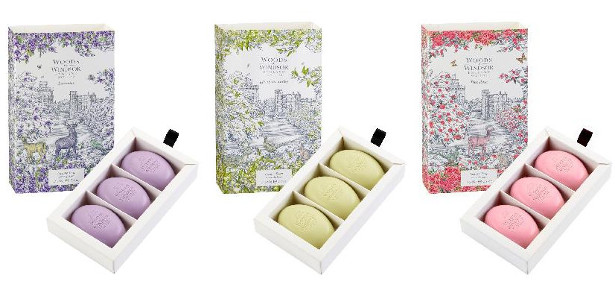 TWITTER | FACEBOOK | INSTAGRAM
For a limited period, enjoy 20% off the original price
If you're visiting friends and family this Easter, instead of a traditional chocolate treat, why not indulge them with something a little different? Our beautifully packaged soaps are available in four heavenly scents inspired by English flowers. Choose from a selection of indulgent fragrances including True Rose, Lily of the Valley, White Jasmine and Lavender. Each fragrance in our stunning Yardley London soap collection has been finely milled for longer lasting luxury and uses the finest quality and sustainably sourced ingredients.
Show that you care, give Woods of Windsor this Easter.
Also available from Lloyds
@woodsofwindsoruk