Make a Statement with the Bamford Mayfair Date
Now Featuring the Iconic Swiss Quartz Movement
www.bamfordlondon.co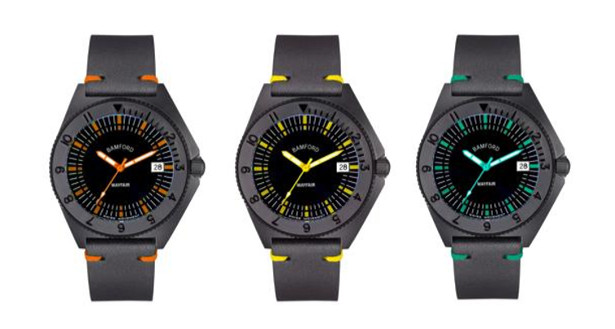 Bamford London are delighted to launch the Bamford Mayfair Date, which is the second edition of their signature timepiece, the Bamford Mayfair. Beginning its life as a service watch in the Bamford Watch Department, the timepiece became so beloved by their clients they requested to keep it, inspiring Bamford London to create the Bamford Mayfair.
Following the success of the first edition Mayfair, the designers decided to take the watch to the next level by adding the iconic Swiss Quartz Movement. This is Bamford London's second watch made using the Swiss Quartz Movement, the first being the ground-breaking Bamford GMT which was released late last year.
The Mayfair Date watches are practical, stylish and refined, and have the added benefit of being waterproof to 10ATM, making them a great accessory for the outdoors. With an eclectic range of colours and strap materials, the timepiece has a truly wideranging appeal, perfect for those seeking their own individual style. The newly launched timepiece is a gift guaranteed to delight this Valentine's Day.
The Bamford Mayfair Date has an RRP of £500 and is available to pre-order from Bamford London online.
A Bit Of Mary Poppins Magic! "Made Of Carpet" Elegant and absolutely unique Carpet Bags – trendy Renaissance of the 150-year-old Victorian fashion treasure, straight from its homeland – London, England.
(Valentine's 30% discount code VALENTINE valid until 15 February 2019 Only for items from their SHOP page www.madeofcarpet.com/shop/show_all.php).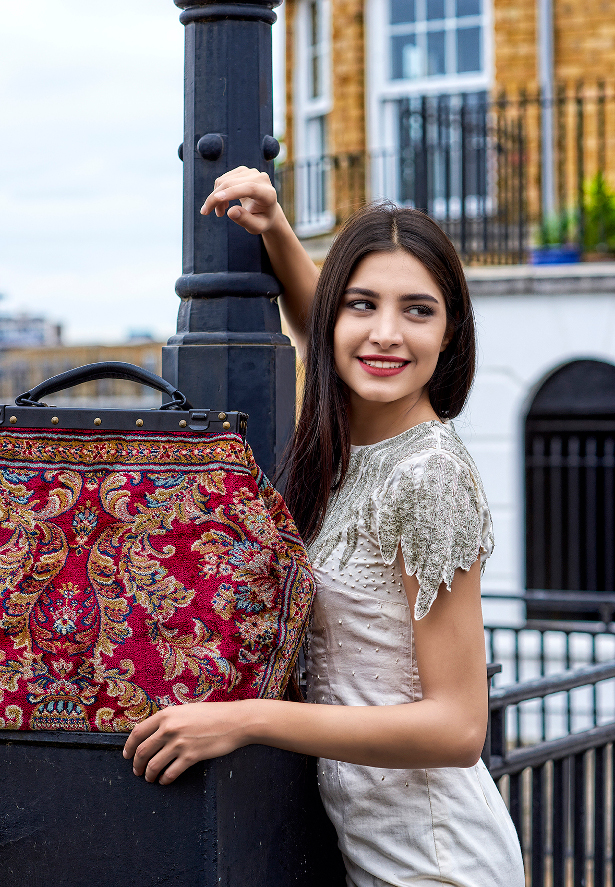 INSTAGRAM | TWITTER | FACEBOOK | YOUTUBE
Elegant and absolutely unique Carpet Bags – trendy Renaissance of the 150-year-old Victorian fashion treasure, straight from its homeland – London, England.
UNIQUE CARPET BAGS MADE OF REAL CARPET
www.madeofcarpet.com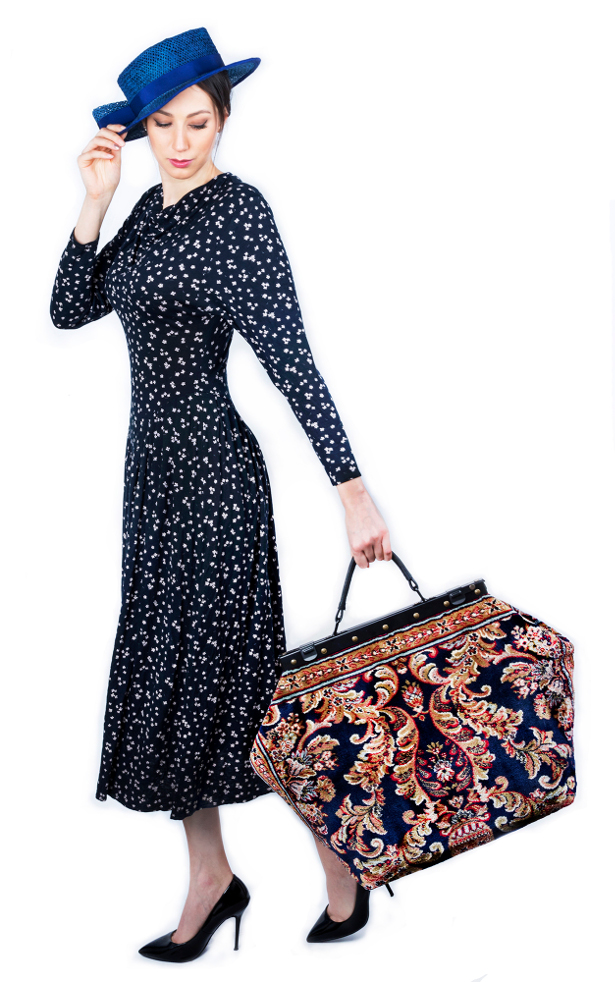 Awards
– DRAPERS DIGITAL FESTIVAL AWARD FINALIST 2017
– DRAPERS FOOTWEAR and ACCESSORIES AWARD FINALIST 2014
– Britain's Top Designer finalist 2015
– BTAA Fashion Accessory of the year Award 2017 Finalist
Products
Our bags are absolutely unique. Out there you can find "carpet" bags made of tapestry, kilim, fabric, velvet or velour… Some of them even have Oriental patterns, but none of them made of thick deep-piled woven rug.
Bags made from the finest quality rugs produced in Western Europe, that woven from unique synthetic yarn, patented by a rugs manufacturer. It is plushy, soft, light and silky, but deep-piled, quite thick and firm at the same time, that makes bags look and feel full bodied.
All our bags are made in the European Union. We perform the most careful and precise quality control checks. All trimmings and other materials we use are of the superior characteristics and design.

We are 'Made of Carpet', a unique British heritage brand. We design and produce traditional and exclusive handcrafted Carpet Bags. We are the Renaissance of Victorian Fashion.
The idea of these beautiful unique Carpet Bags has been inspired by such famous English literary characters as Mary Poppins and Miss Marple.
Designed in London and handcrafted exclusively in Europe, our bags come with bespoke trimmings and are made from the finest quality rugs produced in Western Europe.
We have closely examined all kinds of materials and technologies, and have found those that meet a performance capacity of the highest nature in modern machinery, all of which meet an authentic Victorian experience as well as health and safety standards. Our carpets are rainproof, soft, light and silky, yet thick and firm at the same time. They are full bodied, strong and durable.
Our manufacturers are highly reputable and established businesses. Led by industry experts, their teams of experienced craftsmen demonstrate incredible attention to detail.
These efforts have not gone unrecognised. We were finalists at Drapers Digital festival Award, Drapers Footwear and Accessories Award, British Travelgoods, Handbags and Accessory Association Fashion Accessory of the Year Award, West London Business Award and British Top Designer Competition. We were also official goodie bags partner of BRIT Award 2015.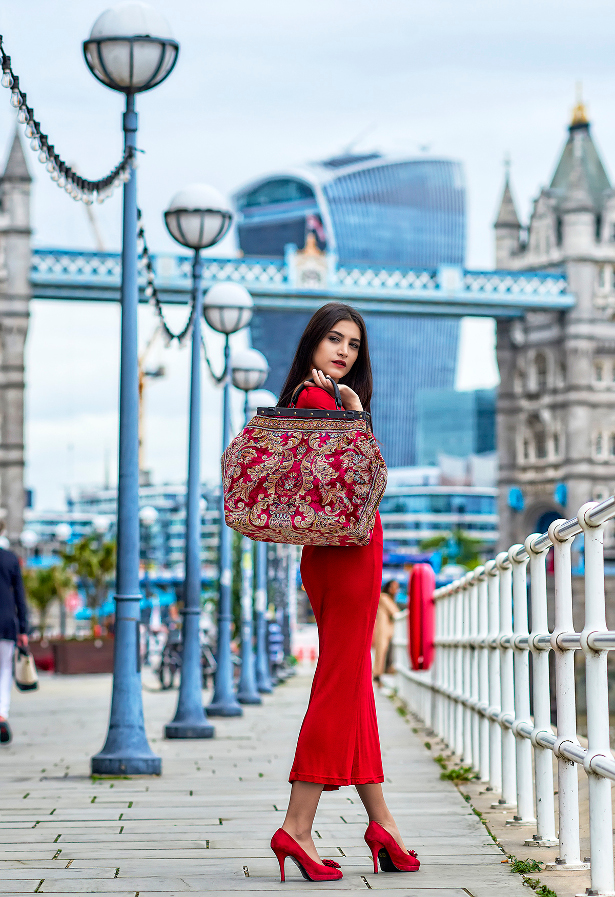 We have exhibited at the London and Paris Fashion Weeks.
We sell to more than 50 countries all around the globe. Among our customers are many highly recognisable names, including former Lord Mayor of London Dame Fiona Woolf, a member of
Bony M Sheyla Bonnick, TV presenters Ashley James and Sandi Bogle and more.
Our bags have been featured in BBC period detective drama "Ripper Street"(season 2, series 3 "Became Man").
Also our bag was used in advertising of Virgin Atlantic, dedicated to release of Disney's Mary Poppins Returns.
Please visit our online store www.madeofcarpet.com for great offers, exciting new additions and more information.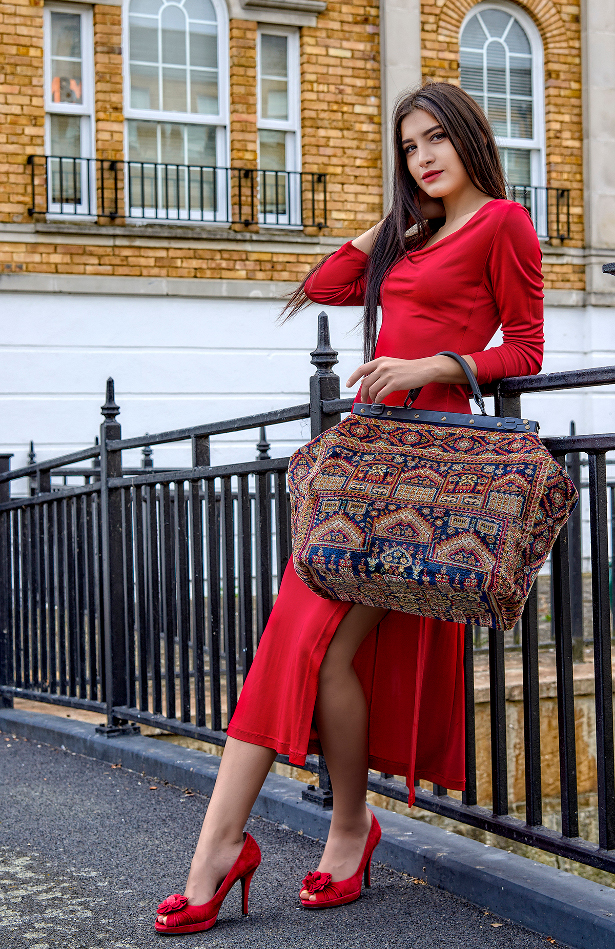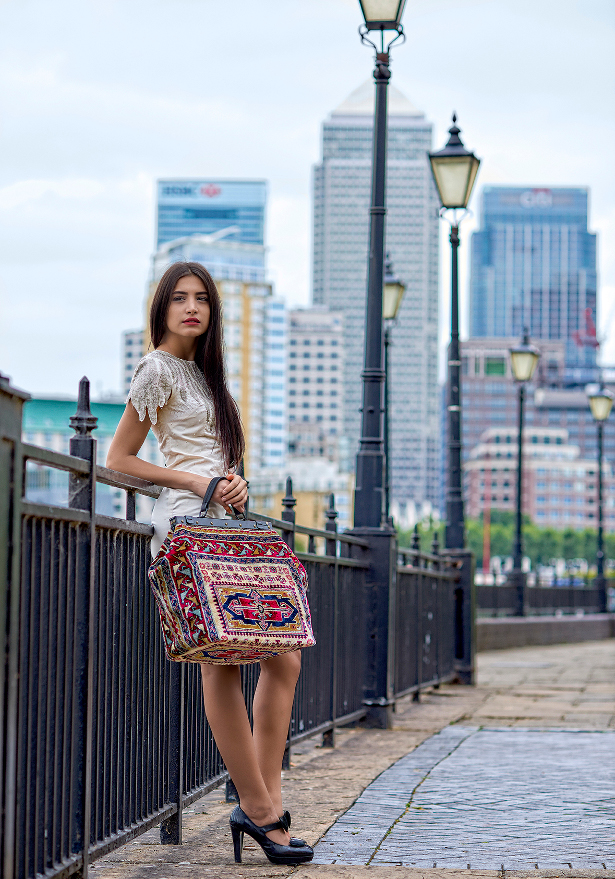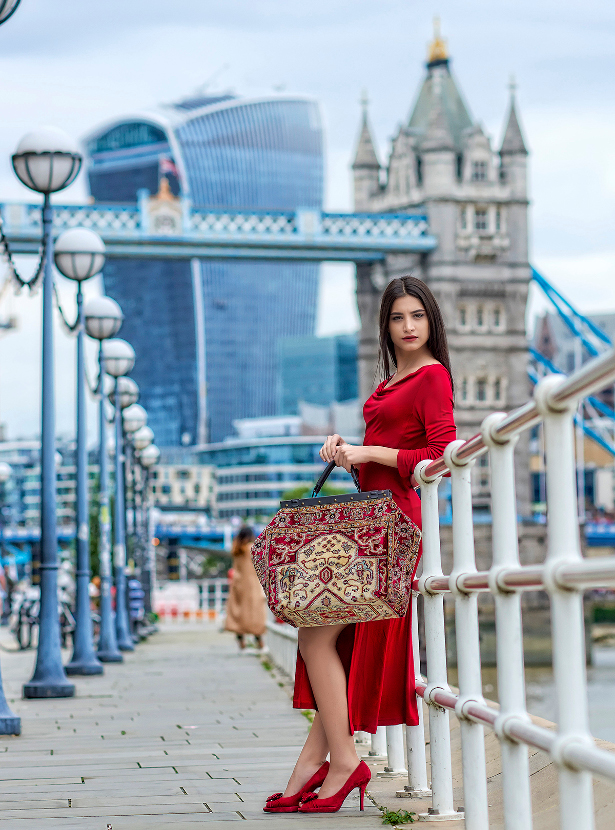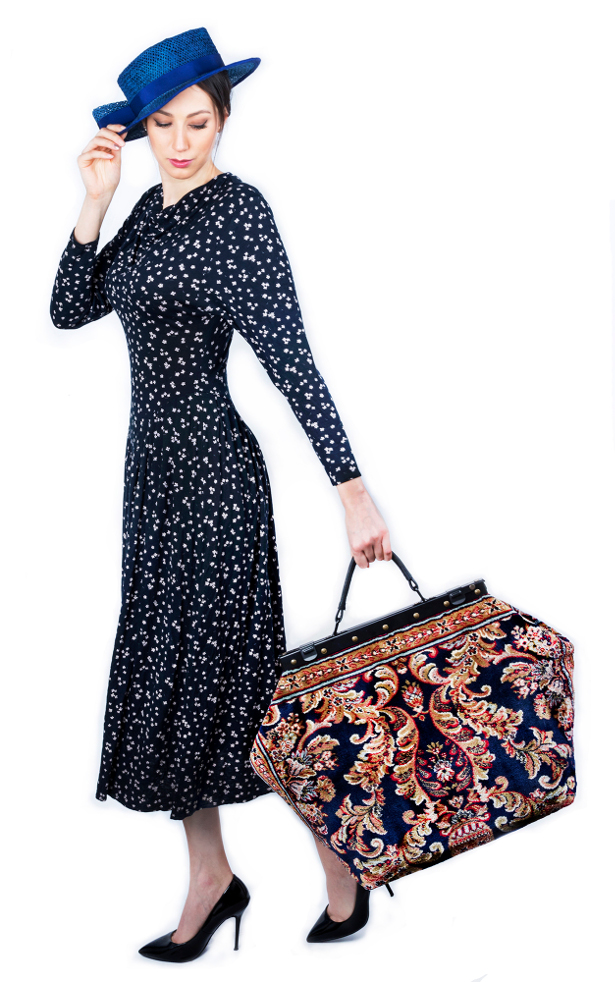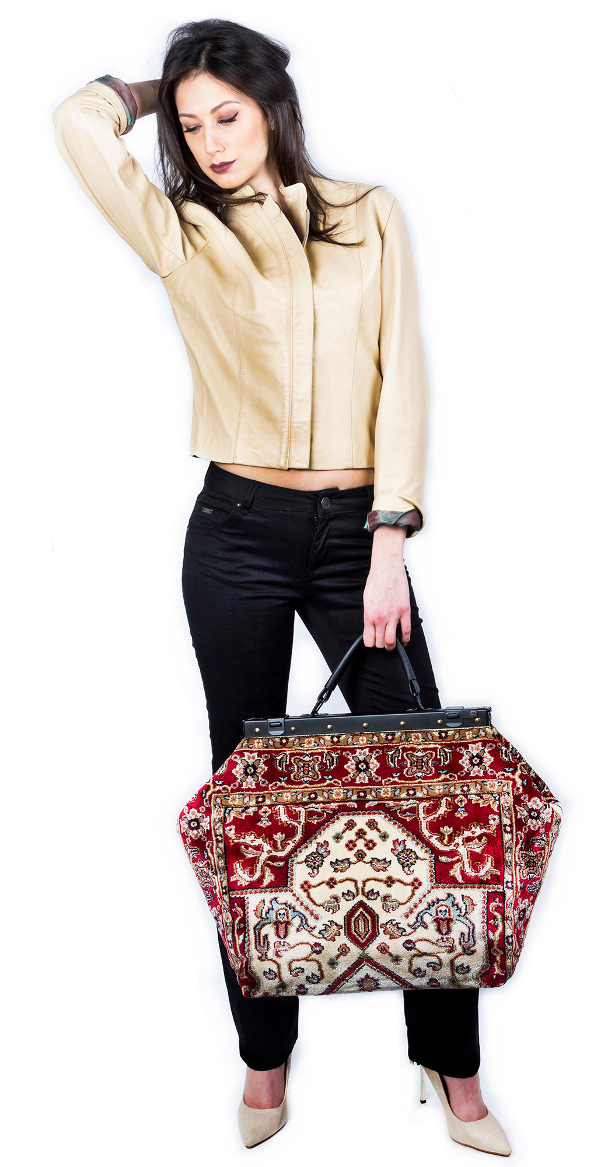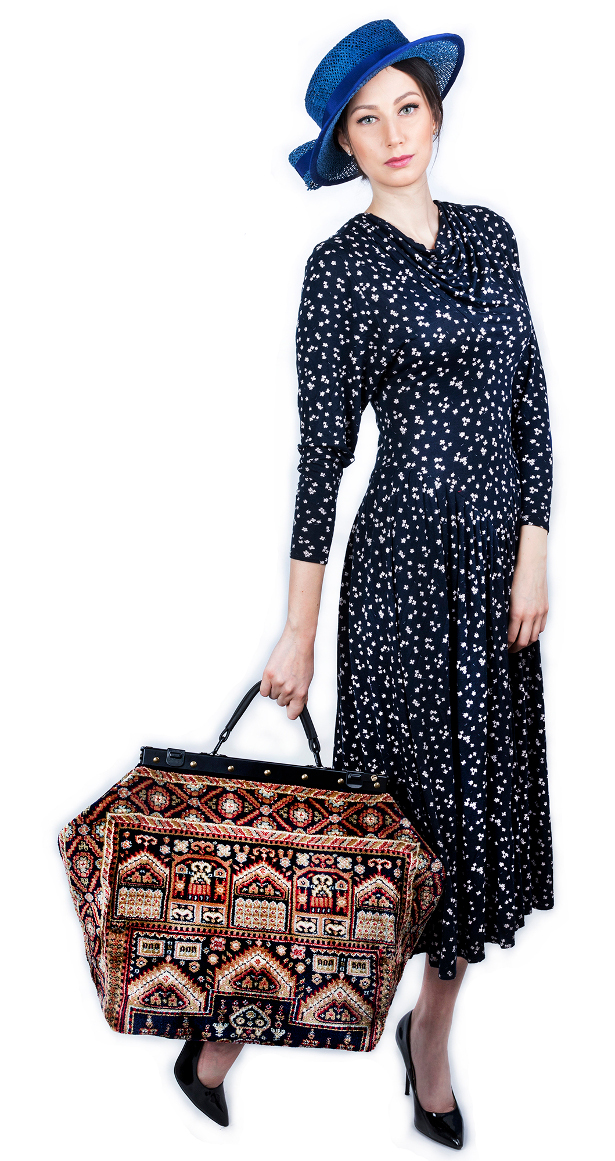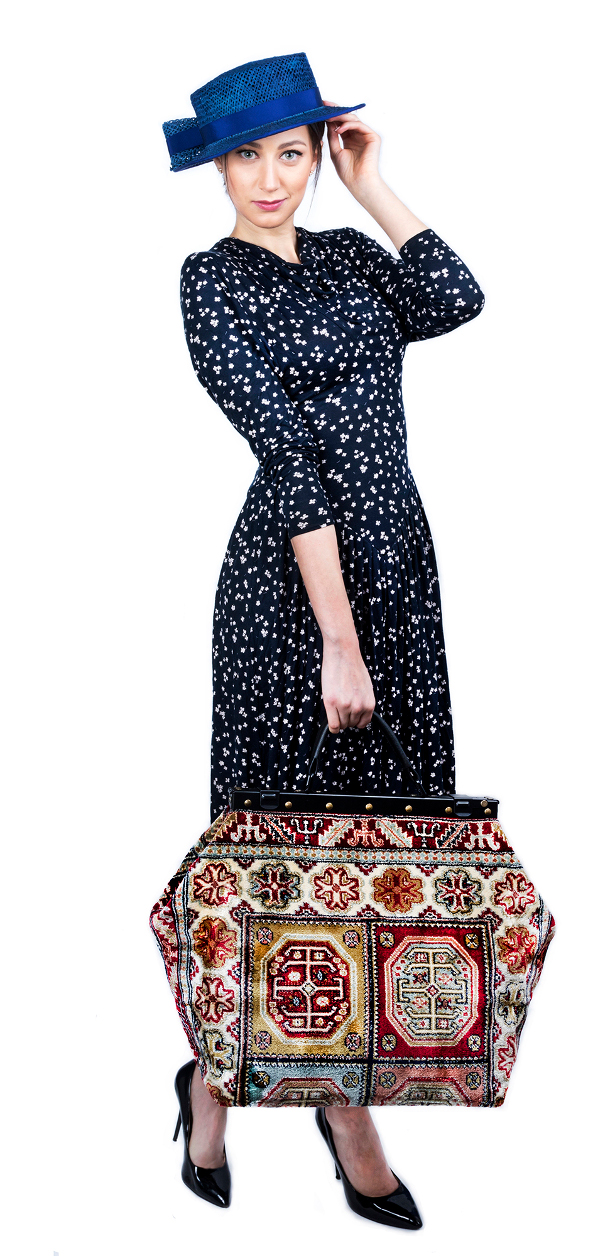 Valentine's Day means many couples have been thinking about the perfect gift for their special someone. With Brits spending at least £1.6 billion[1] on gifts and treats for the occasion each year, it's important to ensure these valuable items are kept safe.
This year, avoid your precious gifts getting lost by investing in one of Tile's newest Bluetooth trackers. Tile Mate and Tile Pro trackers feature up to 300ft range, their loudest volume yet and replaceable batteries, to make sure your gifts never leave your sight for too long.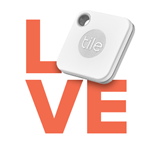 Ring it when you've misplaced something, if it's close by, and if you fear you've left your belonging further away, check where your item was last seen on a map. This allows you to tap into Tile's community, the world's largest lost-and-found network, which will anonymously help find the lost or stolen item almost anywhere in the world.
Tile Pro – RRP £30
Stockists: Tile.com, Amazon, John Lewis, Dixons and Currys PC World.

Tile's most powerful Bluetooth tracker for finding all your things. The durable tracker has a replaceable battery, 300-foot range and is Tile's loudest tracker yet, making it even easier to find your things.
Tile Mate – RRP £20
Stockists: Tile.com, Amazon, John Lewis, Dixons and Currys PC World.
The new Tile Mate attaches to keys, wallets and anything else you can't live without. Tile Mate now comes with a replaceable battery, increased range and volume as well as smart home integration with Amazon Alexa, Google Assistant, Siri Shortcuts and Comcast Xfinity X1.
[1] https://www.telegraph.co.uk/finance/newsbysector/retailandconsumer/12149827/Lovers-in-Preston-spend-more-on-Valentines-than-anyone-else-in-the-UK.html
MZ-3 Heart-rate monitor
£129, Amazon.co.uk

By creating an effort-based reading, from your personal handicap and maximum heartrate, the Myzone MZ-3 will give you a colour reading that will keep your fitness goals in check. This will tell you if you are in the peak zone, the cardio zone, the aerobic zone or the fat burning zone and is accurately read across different exercises to help you plan workouts that help you achieve specific targets.
With this revolutionary way of tracking effort, you can set yourself personal challenges, monthly goals and even interact through the Myzone App with friends, work colleagues or teammates who can set up challenges against you or share updates with you. Working as a closed network with Instagram-like pictures and a news feed of your networks workouts, you can like and comment on each other's achievements. Whether you are competitive or love collecting those likes to keep you moving, Myzone wants you to stay happy and healthy all the way through this year.
Myzone Sports Bra
£39.99, Amazon.co.uk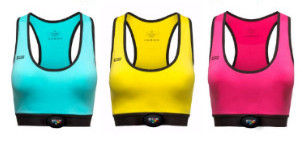 For the first time instead of carrying a heart rate tracker belt in your gym bag you can clip the module straight onto your sports bra and start tracking your workouts straight away.
Myzone Compression Shirt
£44.99, Amazon.co.uk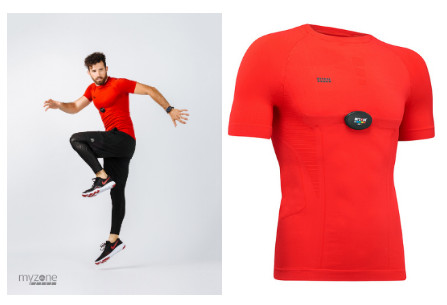 The Myzone Smart t-shirt offers a comfortable, compression feel to your training. It provides you with accurate and consistent heart rate monitoring without the hassle of wearing a strap and can only be used with only Myzone heart rate monitors. Made of 92% polyamide and 8% elastane, the Myzone t-shirt is light and breathable to minimize body temperature fluctuations. Its sweat wicking capabilities alleviate discomfort by removing humidity and keeping your body dry.
Myzone MZ-20 Scales
£49.99, myzone.org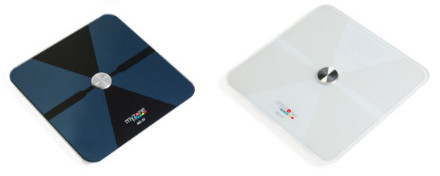 The MZ-20 is a smart scale that upskills and rewards your efforts by keeping track of your data like weight, body fat, BMR and much more. With its sleek design, the MZ-20 is available in two colours and works directly with the Myzone app via Bluetooth.
BEATLES MANIA REACHES NEW HEIGHTS AT ST PANCRAS INTERNATIONAL WITH 50TH ANNIVERSARY GIG
St Pancras International surprised visitors with a tribute to The Beatles' last ever performance in 1969, live from its iconic roof top
The performance took place just a stone's throw away from where the original band were photographed as part of the 'Mad Day Out' shoot in 1968
30th January 2019: This morning, Londoners were forced to double take when they spotted what appeared to be The Beatles performing on the roof of St Pancras International station.
The performance marked 50 years since the band played their final concert, live from the roof of multimedia corporation, Apple Corps, in central London. St Pancras International – well known for surprise performances by some of the world's biggest music stars – paid tribute to that historic day by recreating this famous rooftop performance, at the station where art comes to life.
The station, which is just a stone's throw away from where the original band were photographed as part of the 'Mad Day Out' shoot in 1968, has a deep-rooted connection with the music industry and the band itself. It has also been revealed today, that The Beatles have topped the list of bands played by visitors on St Pancras International's free-to-play jukebox, with hits from the notorious band played over 1,400 times!
The tribute was made up of a collective of talented British musicians who have all been inspired by the famous four during their musical careers. Ben Parker, Jimmy Sims, Che Albrighton and Thom Kirkpatrick entertained delighted on-lookers who stopped to listen to the performance from 21 metres below. They played a homage to the set played by The Beatles in 1969, including Let It Be, Don't Let Me Down and Get Back.
The performance comes as part of the station's ongoing exciting calendar of arts and music events which has seen A-list musicians such as John Legend, Elton John, Jamie Cullum and Jeff Goldblum all perform on the famous public pianos in the iconic station.
Ben Parker, lead singer for The Beatles Tribute performance comments: "We were honoured to be given this chance to pay tribute to one of the greatest bands of all time. The Beatles marked a step-change in musical history and the rooftop gig was the culmination of their partnership. Each of us have huge admiration for The Beatles and it was amazing to have the opportunity to recreate one of our favourite performances of all time, on top of one of London's most-loved stations- St Pancras International.
The set was a tribute to the gig rather than a faithful recreation, which is not to say we don't acknowledge the often-overlooked part played by the incredible Billy Preston on keyboards".
Wendy Spinks, Commercial Director, HS1 Ltd (owners of St Pancras International) says: "We work hard to curate an arts and music programme within St Pancras for our 50 million annual visitors to enjoy. Today, it's fantastic to bring one of these exciting impromptu performances out for Londoners and tourists within the local area to experience and to join us in marking 50 years since this special cultural moment in the British music industry's history."
Roses are red…
Violets are blue…
Royal Opera House shop have the perfect cards for you

From Left to Right: Love Greeting Card – £3.50 – Royal Opera House shop – shop.roh.org.uk, Be My Valentine Greeting Card – £3.50 – Royal Opera House shop – shop.roh.org.uk, Roses are Red Greeting Card – £3.50 – Royal Opera House shop – shop.roh.org.uk
Share the love this Valentine's Day with these striking hand printed cards from Royal Opera House shop.
The Valentine's collection cards are sealed with love and wrapped in biodegradable cellophane.
www.shop.roh.org.uk
Share your love of reading this Valentine's Day with the gift of unlimited reading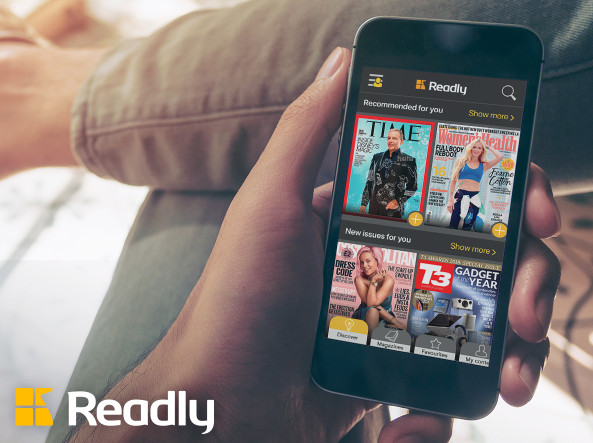 Does your special person enjoy reading? Do they love tech or having the latest 'must have' app? Whilst flowers, chocolates and perfume are always nice, wouldn't it be great to give a gift that keeps on giving every day, not just on February 14th.
Readly digital magazine app makes the perfect Valentine's present whether you're buying for a special lady or man in your life. Readly provides unlimited access to over 3000 titles to read anytime, anywhere, at the click of a button. There's all the latest issues and back issues too providing endless hours of reading on his or her mobile, tablet or laptop.
Read about a new hobby, be inspired with engaging features, get up to date with news and trends, keep the mind challenged with puzzles or check out what you favourite celebs are up to with the breadth of titles and curated content available.
Here's the top reasons to give Readly this Valentine's Day:
Unlimited reading: With access to over 650 UK titles and over 3000 magazines, your partner will never be short of something to read. Read your favourite titles or try something new. Reading is unlimited so don't hold back!
Travel light: Wave goodbye to heavy suitcases and airline restrictions. With Readly, you have access to your favorite magazines anytime, anywhere via your smartphone, tablet or laptop. And with no paper, it's environmentally friendly too!
You can benefit from the gift too: Readly gives users five profiles per household, so if you live with your special someone, you can read with your own profile too. Win win!
Shut down time: If you want to properly shut down without wi-fi and be undisturbed from time to time, you can download up to 500 magazines and read them in the offline mode wherever you may be.
Readly is the ultimate 'me time' gift sure to make your loved one smile whether you're cuddling up at home, travelling on a mini break or simply looking for gift ideas.
Read, download and save the magazines on Readly for just 99p for the first month then £7.99 thereafter. Give an annual subscription or check out the range of gift cards available such as 3 months for £23.97 or 6 months for £47.94. There's something for everyone.
Visit www.readly.com for more information.
Valentines Gifts for Him and for Her
Get Your Hands on This!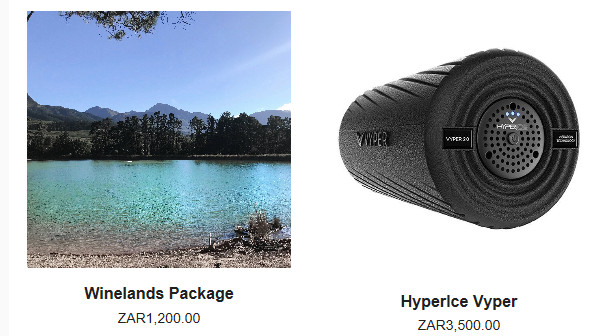 We have this Electric Blue Medium Fatsak for sale. A client couldn't fit it in her lounge, so it is a once off special for R3 500 (Excl. delivery – can be collected in store or courier'd to your door) email us to get your hands on it.
info@liferetreat.co.za
FatSak – Medium – Lifestyle Shop Online
Gifts for Him
Puffco Vaporizer
Puffco Vaporizer
ZAR1,800.00
FatSak – Small
FatSak – Small
From ZAR3,100.00
Winelands Package
Winelands Package
ZAR1,200.00
HyperIce Vyper
HyperIce Vyper
ZAR3,500.00
Gifts for Her
Travel Gift Set
Travel Gift Set
ZAR1,100.00
Candle Tin
Candle Tin
ZAR250.00
Bermuda Yoga Mat
Bermuda Yoga Mat
ZAR1,070.00
Cork Yoga Block
Cork Yoga Block
ZAR260.00
Other Popular Items Online
Rawbiotics Gut
Rawbiotics Gut
ZAR135.00
Prime 1
Prime 1
ZAR218.00
Life Retreat Lifestyle Shop at Lourensford Wine Estate
info@liferetreat.co.za | 021 847 0139 | www.lifestyleshoponline.co.za

SWIPE RIGHT FOR SOME ALTERNATIVE VALENTINE DATES
IN LONDON'S WEST END
4 February 2019: For a different take on the night of love, or somewhere to take a friend, London's West End has some alternative venues worth exploring:
LOVE AND ILLUSION AT MASKELYNE & COOKE
Piccadilly's Maskelyne & Cooke, offers the perfect Valentine venue to explore love with the art of illusion. The new cocktail bar stages one of its free live magic shows on 14 February, enabling couples to sip signature cocktails and be magically entertained at the same time. Its impressive cocktail list take inspiration from celebrated Victorian magicians John Neville Maskelyne and George Cooke, whose popular magic show ran from 1873 to 1904 at the Egyptian Hall on Piccadilly.
Favourites include 'Levitation,' a nod to the illusion trick believed to be the invention of Maskelyne, not Houdini. This gin based creation features St. Germain Liquor, Agave Syrup, Lavender bitter and Butterfly pea flower tea. www.maskelyneandcooke.co.uk
EXPLORING THE SCIENCE BEHIND THE HEART AT PICCADILLY
Within sight of Piccadilly's Eros statue, for those with a passion for anatomy and science, a date at London's newest museum experience BODY WORLDS, could be a novel idea.
Specially created for London, Dr Gunther von Hagens' collection of real human bodies, provides a unique, exciting and interactive journey through the human body – including the heart and mind. Tickets start from £22.50 www.bodyworlds.co.uk
LUNCH DATE WITH AN ARTIST AND LOVER AT THE NATIONAL PORTRAIT GALLERY
For a creative inspired lunchtime date, The National Portrait Gallery's is home to the world's most extensive collection of personalities all with a story to tell. From friends and lovers, Kings and Queens, musicians and film stars – the pictures are a great talking point for a daytime date. Make the most of the visit with lunch in the Gallery's penthouse Portrait Restaurant, which offers stunning views of the London skyline. Alternatively, for a more leisurely afternoon experience, there's a special Valentine's Day Champagne Tea. Tea for two costs £90 and includes a romantically inspired mix of savouries, scones and sweet fancies, served with tea and Champagne. For more information: https://www.npg.org.uk
VALENTINE'S AT THE RITZ LONDON
For the ultimate grown-up spoil, surrounded by spectacular garland chandeliers and romantic candlelight, The Ritz Londons' St Valentine's Day dinner will treat its guests to Champagne and a decadent four-course set menu created by John William MBE and his talented team. Fabulous dancers will provide entertainment for the evening and guests can take to the dancefloor to the sounds of a live swing band.
Alternatively, a special Rosé Champagne Afternoon Tea will be served in the Palm Court featuring a choice of 18 loose leaf teas, delicate finger sandwiches, freshly baked scones and mouth-watering pastries. Romantic ambience will be provided by soprano Miranda Heldt and guests can take home a red Ritz rose.
St Valentine's Day dinner is priced from £295. The St Valentine's Day Afternoon Tea is priced from £90 and has four sittings available. For more information visit www.theritzlondon.com
PASTA LOVING
Recreate that Lady and the Tramp moment with a romantic spaghetti feast at Piccadilly's new Italian restaurant, Granaio. Specialising in authentic Italian dishes, the way nonna used to make them, the restaurant is housed in the impressive Grade II listed Criterion building, with its magnificent byzantine ceiling.
The Valentine's Day Special includes a welcome glass of prosecco and a three-course meal for £39 per person. Delicious offerings include grilled salmon fillet, truffle and brandy sauce with braised spring onions and a Valentine's Day cake. http://ristorantegranaio.co.uk
FALL IN LOVE AT FORTNUM & MASON
The wondrous displays of Fortnum & Mason's sweet treats and fancies are certain to set any heart a flutter. A Valentine's date in the Piccadilly favourite could include shopping for goodies such as St Valentine's tea, cupid's angels iced biscuits and ruby chocolate truffles, followed by an afternoon of sweet love in the Parlour. Here, lovers can indulge in the whipped cream, chocolate and rainbow sprinkle delights of a bespoke ice-cream sundae. Alternatively, head to the wine bar and indulge in a bottle of Champagne or cocktails – which include the wonderfully named Wild Whisper, a lively yet floral combination of Vermouth Bianco, Camomile and a splash of white wine; or Poetic License, a soft and fruity mix of white wine and Lillet Blanc infused with Earl Grey tea and lengthened with grapefruit juice. For more information and date ideas visit www.fortnumandmason.com
IMPRESS YOUR VALENTINE WITH DINNER AND A VIEW
Perched nine stories above Leicester Square with a floor-to-ceiling glass and a wrap-around balcony, Hotel Indigo's rooftop restaurant and bar is styled with Art Deco theatre glamour. For Valentine's night with a view of London's skyline, couples can choose from a Kiss of Passion, Flirtini or Pucker Up cocktail followed by a three-course dinner prepared by the venue's new restaurant team. Tickets cost £65 per person. For more information and to book tickets visit:
Hotel Indigo: For more information: – hotelindigo.com/lonleicestersq @hotelindigo1ls
COOL VIBE FOR YOUR FUNNY VALENTINE
For a cocktails and comedy theme, kickstart the giggles with cocktails and nibbles in the stylish surrounds of Maison Assouline's Swan's Bar. Housed in former bank building designed by Sir Edwin Lutyens in 1922 – the insta-friendly flagship design bookshop come museum and cafe serves a range of classic cocktails and is the perfect place to browse for some last minute Valentine's gift inspiration:
After some imbibing, head to the Comedy Store, which will feature some of the finest comedy talent from around the globe in its 'Best in Stand up' show on February 14th. Doors open at 6pm with a show starting at 7.30pm for a night of guaranteed laughter. Tickets from £18 for more information: www.thecomedystore.co.uk and for Maison Assouline www.assouline.com

Love is in the air – literally – if you vape this Valentine's Day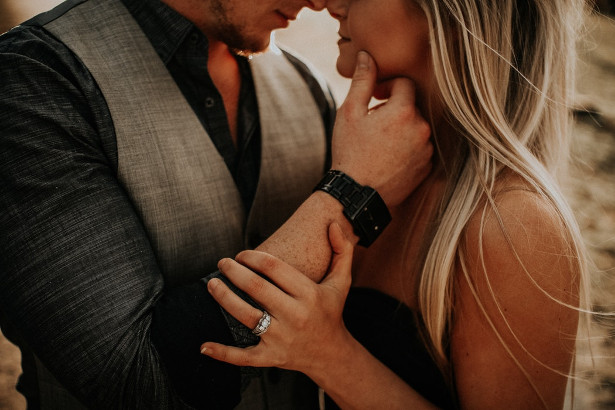 FACEBOOK | INSTAGRAM | TWITTER
Love will literally be in the air this Valentine's Day with the CalyFx Sex Premium CBD Vape Pen. Developed to help increase intimacy and prolong arousal, this premium blend is designed to enhance your sexual experience and release your inhibitions.
Vaping is a highly effective and efficient way to consume CBD. By taking the vapour into the lungs, it reaches the blood stream directly and is absorbed more rapidly and effectively than if taken in a liquid or pill form.
CalyFX Sex combines high-quality full-spectrum CBD oil with carefully balanced, 100% plant-based terpenes to bring about the desired lifestyle elevating effect.
CalyFX is a range of six premium custom-blend CBD vape pens designed to naturally elevate a healthy lifestyle. (Others in the range include: CalyFX Endurance, CalyFX Sleep, CalyFX Relief, CalyFX Shape & CalyFX Social). Following great success in the US where the brand originates, it has now launched in the UK.
CalyFX blends are 100% natural, pure and free from additional ingredients commonly found in less-good quality products. Prepared in California and independently lab-tested and verified, they meet all the UK regulations and are actively being prepared for product registration when the new UK Cannabis Products Directive comes into effect later in 2019. CalyFX is a member of the Cannabis Trades Association.
The range is of the highest integrity and notable for having:
No PG – propylene glycol
No VG – vegetable glycerine
No MCT – medium chain triglycerides (made from processing coconut and palm kernel oils in a laboratory)
100% full-spectrum CBD oil which includes other compounds of the cannabis plant and is considered more effective than CBD isolate (which exists without the compounds)
100% plant-based terpenes (found in essential oils, they give aromas and flavours)
Pure CBD hemp oil with less than the minimum 0.2% Tetrahydrocannabinol (THC) which is the main psychoactive part of the cannabis plant that gives an illegal 'high'
How to use it
The CalyFX Sex 1ml cartridge (£70) fits the rechargeable reusable CalyFX pen battery (£15). Simply charge the battery, fix the cartridge in place and inhale the vapour to get the desired effect.
See more at www.calyfx.co.uk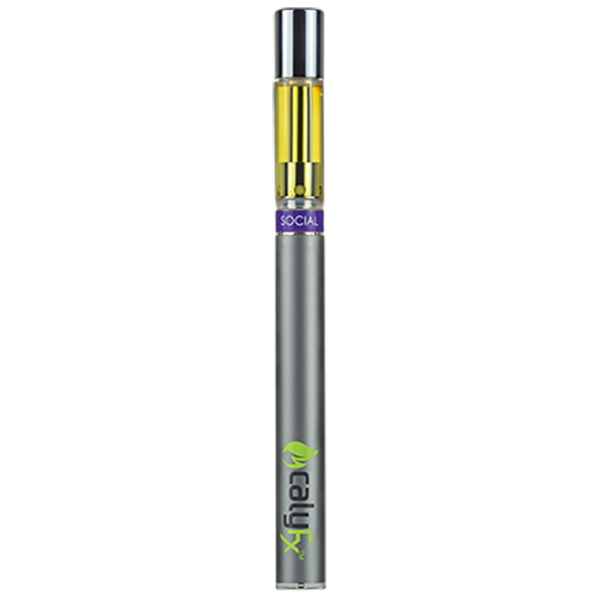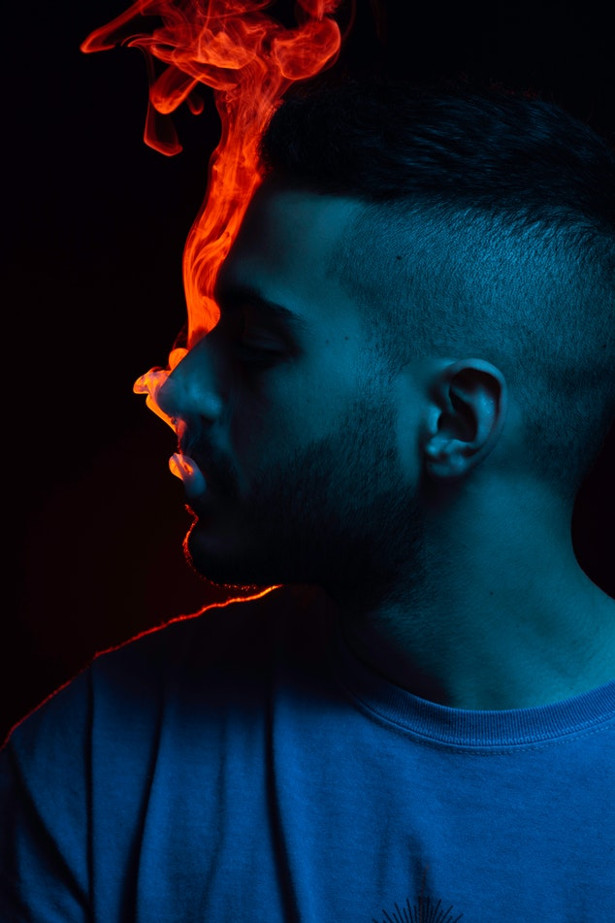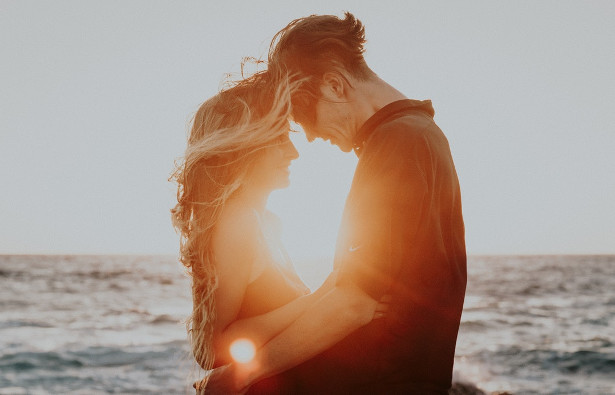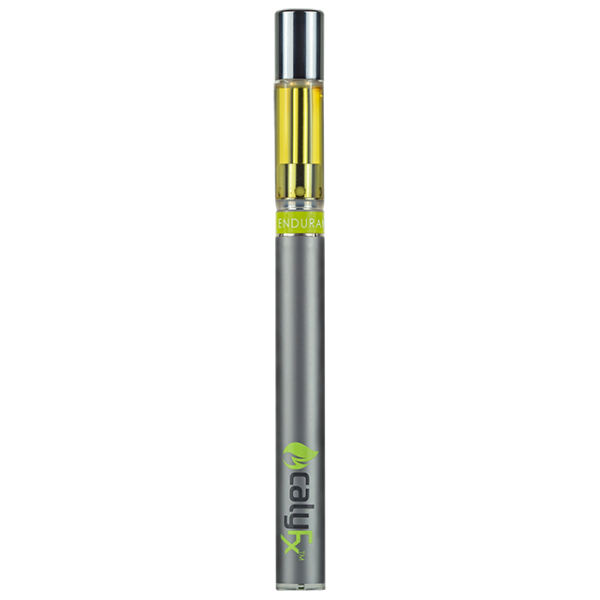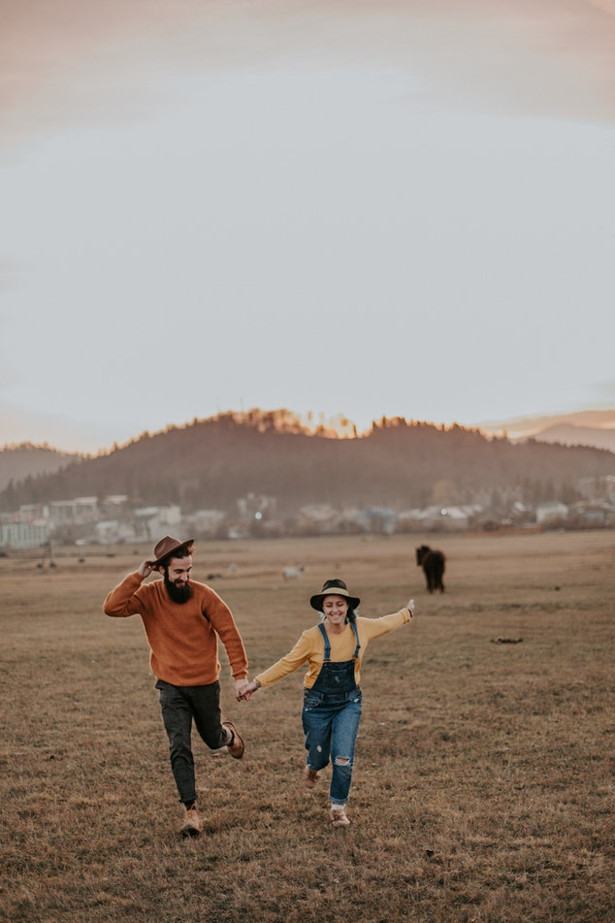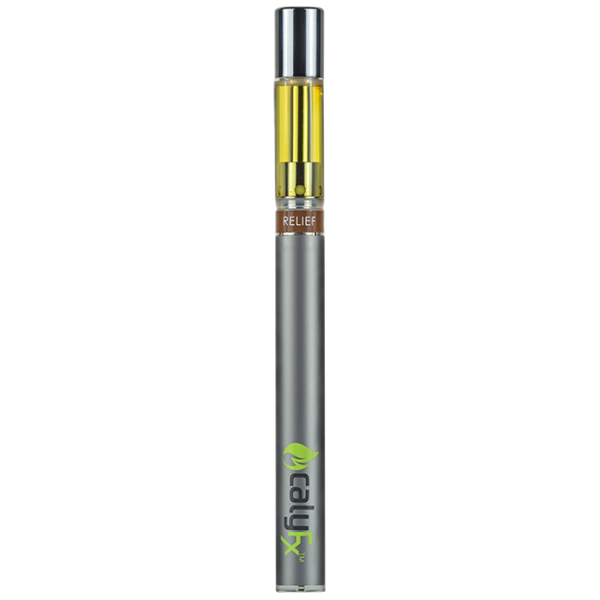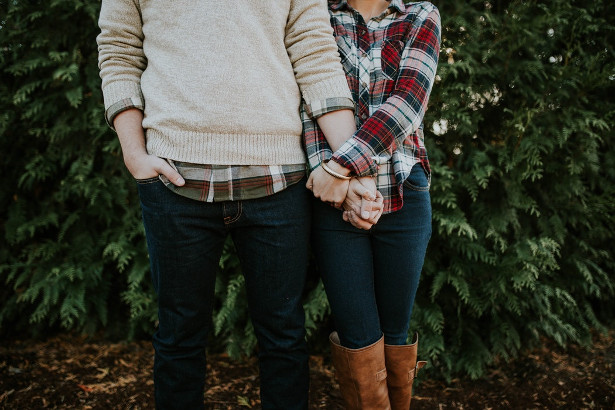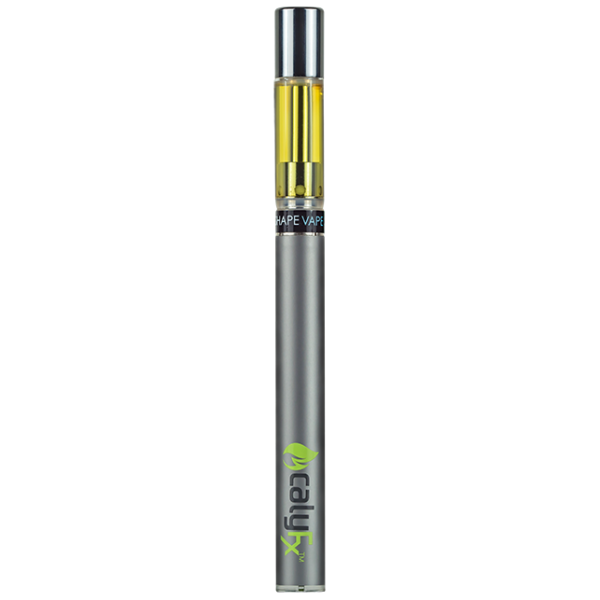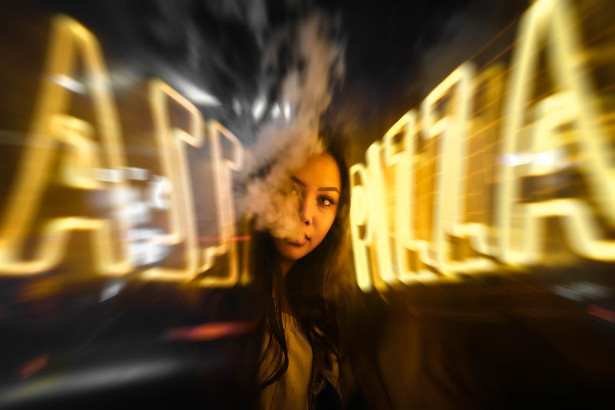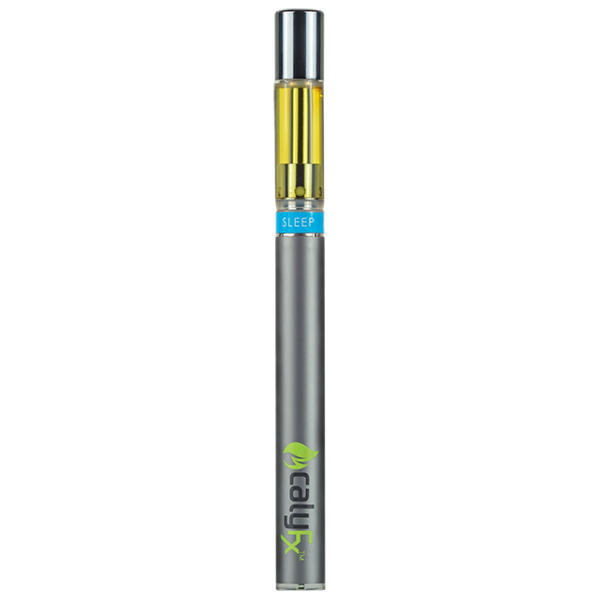 SanDisk's iXpand is a nifty device that frees up space on your iPhone while you're on the go so you can snap happy without running out of storage! The gadget automatically back up your camera roll, and lets you watch videos straight from the drive itself.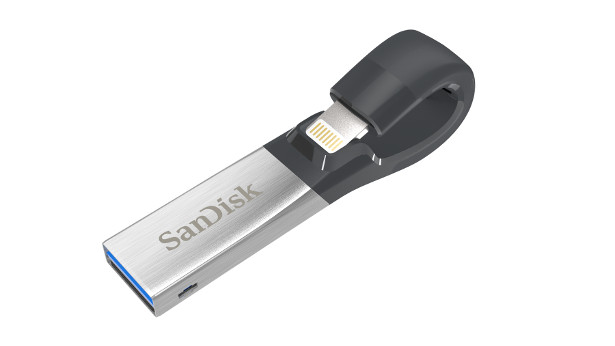 It's also small enough to fit in your back pocket, so if you're on a city break in Paris or soaking up the sun in Jamaica you can make you don't miss that insta-worthy shot!
And with a £29 (16GB) price tag it's an inexpensive gift that is a holiday essential.
A Valentine's Day gift that's keto-friendly too!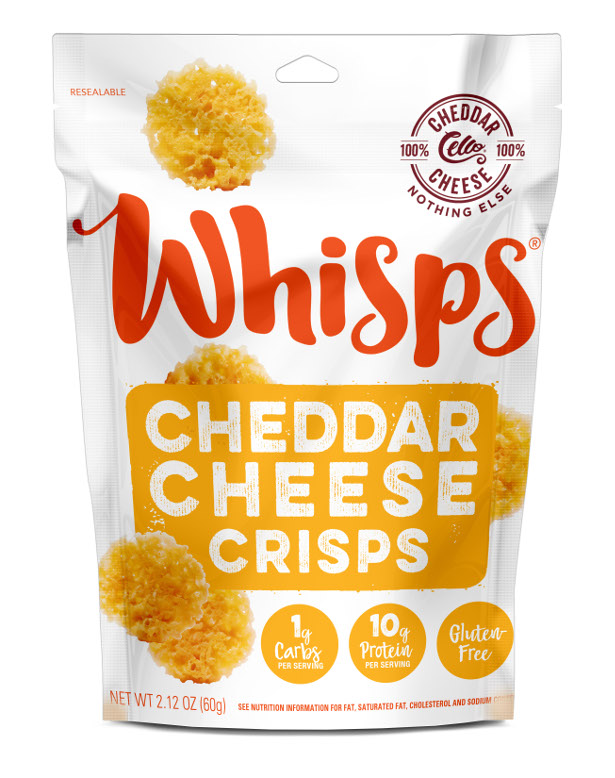 For the cheese lovers out there, Whisps Cheese Crisps, are light, airy, and crunchy snacks made from 100% true cheese from Cello's award-winning cheeses. Whisps can be enjoyed sprinkled in a soup or salad, with a dip or spread, or on their own! These savory snacks also pair nicely with wine! Whisps are also high in protein, and will keep you full and fueled!
This savory can be purchased from Amazon or from Costco—and your friends on the keto diet will thank you! 😊
Sttoke is releasing their iconic reusable cup in blush rose for Valentine's Day.
The special limited edition will be available through selected retailers and cafés nationwide with a store locator available at the Sttoke blush rose microsite https://sttoke.com/au/blushrose/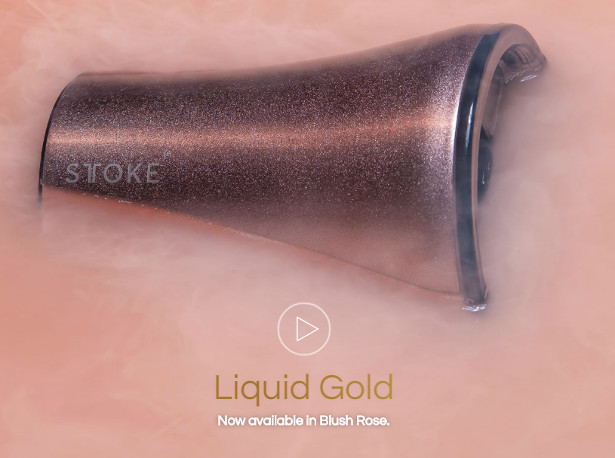 Flannerys Organi & Wholefood Market – Why Chocolate Is Good For You
Don't feel guilty about tucking into your chocolate this Valentine's Day – there is such a thing as guilt-free chocolate, and it can even be good for you!
Chocolate can boost your health, from improving your mood to being anti-inflammatory, lowering blood pressure, thinning the blood, reducing stroke risk and helping stop a cough.
But Joshua Gaudry, food scientist at Flannerys Organic and Wholefood Market says it's important to choose your chocolate wisely.
"Opt for dark chocolate instead of milk chocolate ," he says, "especially the ones with high cocoa solid content, anything around 70 per cent and above is perfect, as it offers more health benefits than its counterpart due to containing more antioxidants and being lower in sugar."
Scientific studies have shown that dark chocolate, which is also low GI, has the feel-good factor due to mood-elevating chemicals, including tryptophan, tyrosine, caffeine, epicatechin
and theobromine.
"Tryptophan stimulates production of serotonin, the brain's natural anti-depressant," adds Joshua, "and can equate the feelings it induces to those we experience when we feel content and Happy.
"Because it's low GI, it doesn't cause a rapid rise in blood sugar levels after being eaten, and higher the cacao content, the higher the antioxidant and flavonoid content, which can help protect against some types of cancer, heart disease and can even help lower blood pressure.
"Studies show theobromine can suppress coughing by acting on the vagus nerve. Dark chocolate has lots of benefits, as long as it's eaten in small amounts as p art of a well-balanced diet."
Flannerys Organic & Wholefood Market offers a huge range of fresh, healthy and organic produce, more than 300 unpackaged bulk wholefoods and hormone-free meat from Brookvale Meats. It stocks gluten-free products galore, has an onsite café, and boasts more than 200 herbal extracts in the dispensary. Pop in for free naturopathic advice, vegan-friendly and paraben-free cosmetics, plus all the regular health food supplies.
www.brewquets.com.au
3 awesome Valentines Day gifts.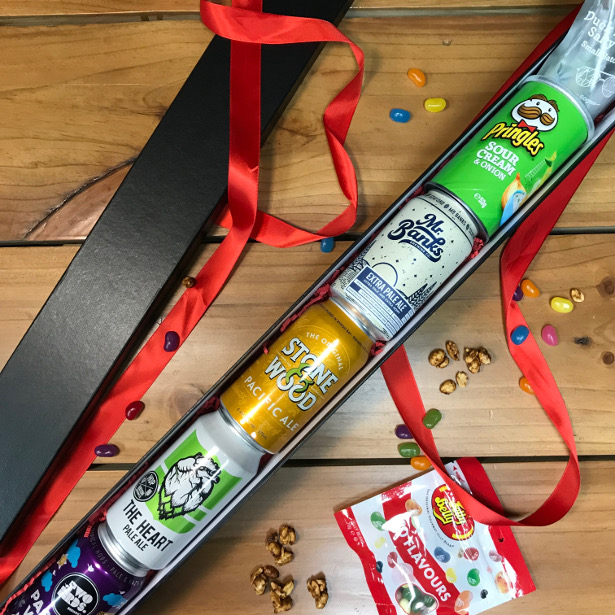 Brewquets creates gifts that are the beer equivalent of flowers!
Here are 3 key Valentine's Day products:
Long Stem Brews:
Beers and snacks all tucked away and beautifully presented in a long stem box. The beer equivalent of a long stem rose!
https://brewquets.com.au/collections/valentines-day-gifts/products/valentines-long-stem-brews
Valen-Tens Box
Featuring 10 beers and snacks all beautifully presented in a black box with red bow. Includes "Beer My Valentine" writing on the inside of the box.
https://brewquets.com.au/collections/valentines-day-gifts/products/valen-tens-pack
Valentine's Dozen Brews:
The beer equivalent of a dozen red roses but way better! Featuring 12 different beers from different breweries all perfectly placed in a custom designed box wrapped in a red bow. Includes "Beer My Valentine" writing on the inside of the box.
https://brewquets.com.au/collections/valentines-day-gifts/products/valentines-dozen-brews
The above 3 boxes come with choice of cheeky gift tags to be included for free, like "I couldn't fit in the box so this will have to do until later tonight." 4 different gift tags to pick from. Free gift card note included with all products.
Free delivery included Australia wide, with option for select locations to have Valentine's Day delivery on 14th February (only select locations within the express post network)
Vitality/ Sanlam/ Momentum Points/ Rewards
Life Retreat Studio has them all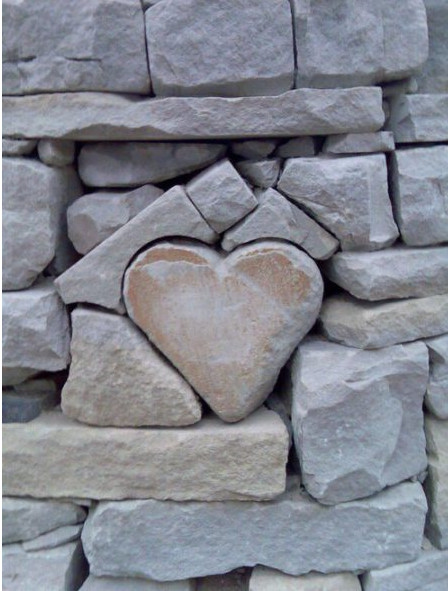 Our Discovery Vitality Ipad will be up and running by tomorrow
To log any points you may have missed, please email Nadine with your I.D. no and dates for her to insert
Valentine's Day Couples Yoga
Calling ALL lovers, to a sacred and fun morning where we celebrate love & the heart ♥. February is the month of love and Life Retreat has the perfect treat for you and your partner!!
Yoga Class offered by Lente Kritzinger
The yoga will be simple, and we will do some fun partner work
Small gift included
Date:
17 February 2019
Time:
10:30 – 12:00
Venue:
Buffalo field, Lourensford Estate
Bring:
Mat/towel (Mats for hire) & water if needed (water for sale at our Lifestyle Shop)
LOVE OFFERING:
R300 per couple
…… JOIN US FOR A CELEBRATION OF LOVE IN ALL ITS FORMS ♥
Valentine's Day Couples Yoga
Valentine's Day Couples Yoga
ZAR300.00
CLICK HERE TO BOOK
Download our Free Life Retreat App to view our daily Class schedules, and stay upto date with Events/ Talks/ Courses/ Workshops
Yoga Teachers Training Course
We are offering affordable payment options
For more info click here
Trending Items Online
Go Eco Yoga Mat
Go Eco Yoga Mat
ZAR580.00
Features
•100% biodegradable & recyclable
•Superior grip in all conditions
•Lightweight & durable
•Excellent cushioning
•Bacteria and odour resistant
Buy Online
Cork Yoga Block
Cork Yoga Block
ZAR260.00
About Our Cork Yoga Block
•100% Natural Cork Yoga Blocks with beveled edges
•Size 222 mm x 145 mm x 95 mm
Buy Online
SHOP MORE ONLINE NOW
Life Retreat Lifestyle Shop at Lourensford Wine Estate
info@liferetreat.co.za | 021 847 0139 | www.lifestyleshoponline.co.za
VALENTINE WINES WE CAN ALL LOVE

Even if you're not a regular wine drinker, chances are you'll open a bottle on Valentine's Day. Whether you're planning on having a group of friends over for dinner or enjoying a relaxing night in with your loved one, nothing shares a loving sentiment better than a perfectly selected bottle of wine. To help you out, here are four wines we think rise above the rest:
Vuestro
With a delicate, refreshing flavour of gentle, citrus notes, this elegant sparkler is crafted with Spanish grapes Airen, Viura, and Verdejo. This is an exhilarating, easy-drinking wine best served chilled and enjoyed with friends and loved ones.
Available in Co-Op stores (RRP: £6.00)
Willow and Stone sparkling Rosé
Willow and Stone is a beautifully refreshing rosé created to offer an easy-to-drink but distinctly classy wine. The subtle strawberry and raspberry flavours set this rosé apart from all the others on the market. It's sure to be a Valentine's winner.
Available in Co-Op stores (RRP: £5.00)
Corte Molino Prosecco
Crafted by renowned Italian Prosecco makers Borgo Molino's high quality Corte Molino is sure to be a hit this Valentine's day. Most entry-level Prosecco is only aged for 30 days, but Corte Molino is aged for a minimum of 60 days, which produces a finer mousse and a more superior and sophisticated flavour. It's these characteristics which made Corte Molino Winner of the Drinks Business 'The Prosecco Masters' 2017.
Available in Co-Op stores (RRP: £8.50)
4. Sensi Prosecco Brut
This Sparkling Italian wine, produced according to the rules of the Charmat Method, is wonderfully fruity, refreshing and lively on the palate. With a perfectly balanced texture and a crisp, creamy perlage, this bottle is extremely versatile, perfect for any Valentine's celebration.
Available from Ocado and Amazon (RRP: £13.59)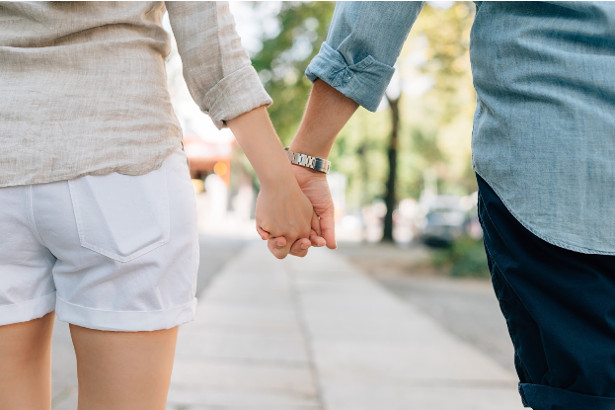 Source: Pixabay. Image is unlicensed and free to use.
Is THIS the most romantic gift you can give this Valentine's Day? Here's a timeless gift with a twist
Looking for the perfect gift for the special person in your life this year?
With Valentine's Day just a few weeks a new website. which provides a compelling offer to join "Internet's Most Romantic Site", has launched. The site, named 1000 couples, offers users a 'forever space' on the site wherein customers can leave their spouse a romantic note and couple it with a picture that'll remain on the site incessantly.
You've probably heard of buying an acre of the moon, or a star in the sky – but what about a digital chunk of the internet? Well, that's what this company offers, construing the saying 'what goes out on the web, stays there forever' in a refreshingly positive light.
With the initiative staying true to its name and only offering 1000 exclusive spaces, positions are already being snapped up by those wishing to give their other half something a little more unique this Valentine's Day. The project will run from now until the 14th of February, promising to release a bespoke collage of all participants on the day.
With HALF of all profits being donated to charity, it's a campaign with a cause too. Those wishing to gift their partner can do so directly via the website for a fee which will increase by $1 (0.78p) every time somebody signs up.
Priced currently [at time of writing] at $201 (£155.95) for, the site promises to allow you a corner of the internet to dedicate to the person you truly love the most. And submissions have already begun.
Harry, who was one of the first to grab a spot on 1000 couples explained "I met my wife [Nikita] 8 years ago online so the internet has always been a part of our love story. I tried 1000 Couples because I was impressed at the level of ingenuity & the flavour of romance in it. My wife loves Valentine's Day & I wanted to gift her something unique. The price was a little steep but since the business donates 50% of all its profits to charity, it was fine for me & so I went ahead with it."
The company also promises a host of exclusive discounts and offers with the package too, meaning if you fancy something a little more solid to accompany your Valentine's Day gift, then there's an opportunity to grab a bargain too.
When you sign up for a package, you'll be welcomed to a community consisting of the other 1000 couples, offering the chance to form friendships for life with partners who share the same values as you. Plus, this timeless gift offers a legacy that can be passed down via generations. We already know that the internet isn't going anywhere, so how lovely an idea that your future kids and grandkids and beyond can search for your name online and find a declaration of your love for one and other?
Speaking to the founder of the project, he revealed that "the idea of launching 1000 Couples came to me when I saw many couples posting their lovely pictures and messages during the holiday season last month. I thought; let me make a website that creates a list of such 1000 people who wish to post a lovely photo and message for their partner."
"At the same time, I promised my wife that we will buy our "own house" before her 30th birthday which comes on June 2019. So my mind was continuously working on ideas which are legal but can give me quick wins. I realised that I can make a business out of 1000 Couples and so I worked on it for 2 weeks and launched the website. Since I wanted a small slice of the profit for my personal use, I decided that I will donate 50% of profits to the charity." He added.
1000 Couples is available to romantics worldwide, with interested consumers coming from all corners of the globe. Proving, ahead of the most loved-up day of the year, that love is universal. As is the sentiment of a gift that gives you more.
Skullcandy headphones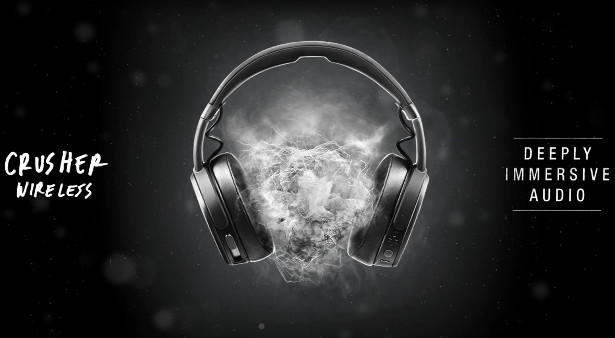 CRUSHER Wireless with Adjustable Haptic Bass – http://bit.ly/Crusher-Skullcandy
HESH 3 Wireless with Rapid charge tech – http://bit.ly/Hesh-III
VENUE ANC Wireless with Tile tech – http://bit.ly/SKDY-VENUE
Personalized Romance Novels for Valentine's Day 
Roses and chocolates are passe!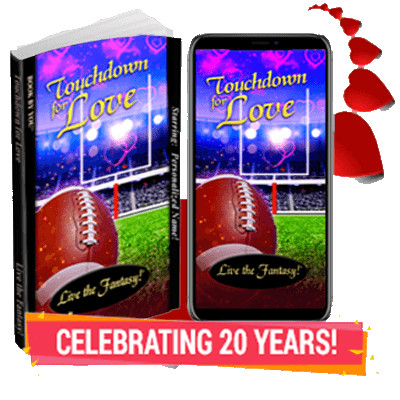 BookByYou.com creates and publishes over 70 full-length personalized novels in various genres. In our new personalized novel, Touchdown for Love, a celebrity publicist butts heads with her client, an all-star quarterback with a bad-boy image. She focuses on the public eye; he'd rather hide from the media. They each realize that there's more to the other than their public images reveal… (Try a personalized preview – it's fun!) BTW – this was a big hit for Super Bowl Sunday and many people bought the book for their party or to gift to the hosts' of a party.
BookByYou.com
BRING BACK THOSE SHOULD PADS & MULLETS FOR THE BIGGEST 80s ALBUM OF ALL TIME: NOW 100 HITS 80S
NOW 100 HITS 80S – 5CD
Release Date: 22nd February 2019
RRP: Under £15.00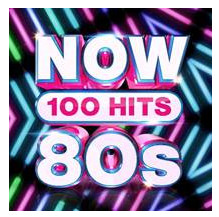 The 80s is the decade that never gets old; just when we thought we'd left behind the likes of Bros, Dolly Parton and Duran Duran here they are in 2019 as relevant to popular culture as ever, with reunion tours, musicals and new albums galore. As well as being the era that made stars out of Boy George and Cyndi Lauper it also saw the release of the very first NOW That's What I Call Music! album in 1983, launching a music phenomenon that would become a soundtrack for the nation.
To celebrate this golden era of music culture that's making a massive comeback, NOW have compiled an absolute whopper of a compilation with 5 CDs jam-packed with everyone's favourite hits from Mum's first kiss on the dance floor, to Dad's wannabe rock star days all the way through to Generation Z's favourite throwback vintage tunes.
Following on from the monumental NOW 100 last year, the UK's most trusted music brand want to give the nation more music than ever with NOW 100 Hits 80s boasting a staggering 100 tracks over 5 CDs. Kicking off the celebration of the era is Queen's epic I Want To Break Free followed by Wham!'s Club Tropicana and closes with one of the ultimate ballads by Dolly Parton & Kenny Rogers Islands In The Stream. In between is everything from Tiffany's I Think We're Alone Now and Black Box Ride On Time to Lionel Richie's All Night Long (All Night), Cameo's Word Up and ABBA's Super Trouper.
This is the ultimate eighties album to reminisce to, dance the night away and sing your heart out to. With over 6 hours of pure bangers it will give you just enough time to sew in those shoulders pads and grow out those mullets. In the words of Rick Astley- the 80s, we're Never Gonna Give You Up.
NOW 100 HITS 80S is available in physical and digital format and on the NOW app.
From the original curators of pop music comes the NOW Music App, the only app with the most current chart toppers to the nostalgic superstars of the past four decades to the hottest breakthrough artists of 2019, and everything in-between. For only £4.99 a month with no contract and no adverts the NOW Music App is the easiest and most enjoyable way to access music on your mobile. With every NOW album at the tip of your fingers, access to artists back catalogues, playlists for every theme and activity and completely free access to Freemium – NOW's very own radio station – it's the easiest way to consume pop music for all the family.
TRACK LIST
CD One:
01. Queen – I Want To Break Free
02. Wham! – Club Tropicana
03. Whitney Houston – I Wanna Dance With Somebody
04. Rick Astley – Never Gonna Give You Up
05. Cyndi Lauper – Girls Just Want To Have Fun
06. Soft Cell – Tainted Love
07. Culture Club – Karma Chameleon
08. The Human League – Don't You Want Me
09. Duran Duran – Rio
10. Dead Or Alive – You Spin Me Round (Like A Record)
11. Frankie Goes To Hollywood – Relax
12. Black Box – Ride On Time
13. The Communards with Sarah Jane Morris – Don't Leave Me This Way
14. Tiffany – I Think We're Alone Now
15. Taylor Dayne – Tell It To My Heart
16. The Housemartins – Happy Hour
17. Belinda Carlisle – Heaven Is A Place On Earth
18. Adam & The Ants – Prince Charming
19. Martha And The Muffins – Echo Beach
20. Technotronic – Pump Up The Jam
CD Two:
01. Fleetwood Mac – Everywhere
02. The Police – Every Breath You Take
03. Toto – Africa
04. Simple Minds – Don't You (Forget About Me)
05. Elton John – I'm Still Standing
06. The Rolling Stones – Start Me Up
07. Cutting Crew – (I Just) Died In Your Arms
08. The Stranglers – Golden Brown
09. Madness – It Must Be Love
10. UB40 feat. Chrissie Hynde – I Got You Babe
11. Paul Young – Love Of The Common People
12. Boy George – Everything I Own
13. Dionne Warwick – Heartbreaker
14. Chris De Burgh – Lady In Red
15. Martika – Toy Soldiers
16. The Beautiful South – Song For Whoever
17. Johnny Hates Jazz – Shattered Dreams
18. Orchestral Manoeuvres In The Dark – Enola Gay
19. Philip Oakey & Giorgio Moroder – Together In Electric Dreams
20. M – Pop Musik
CD Three:
01. Lionel Richie – All Night Long (All Night)
02. Luther Vandross – Never Too Much
03. Kenny Loggins – Footloose
04. Chaka Khan – I Feel For You
05. Womack & Womack – Teardrops
06. Jermaine Stewart – We Don't Have To Take Our Clothes Off
07. The Weather Girls – It's Raining Men
08. Kool & The Gang – Celebration
09. Soul II Soul – Back To Life
10. UB40 – Red Red Wine
11. KC & The Sunshine Band – Give It Up
12. James Brown – Living In America
13. Lipps Inc. – Funkytown
14. Earth, Wind & Fire – Let's Groove
15. The S.O.S Band – Just Be Good To Me
16. Gloria Estefan – Rhythm Is Gonna Get You
17. The Four Tops – Loco In Acapulco
18. Kool & The Gang – Get Down On It
19. Cameo – Word Up!
20. Swing Out Sister – Breakout
CD Four:
01. Tears For Fears – Everybody Wants To Rule The World
02. a-ha – Take On Me
03. Katrina & The Waves – Walking On Sunshine
04. Dexys Midnight Runners – Come On Eileen
05. Men At Work – Down Under
06. Nena – 99 Red Balloons
07. Spandau Ballet – Gold
08. Fine Young Cannibals – She Drives Me Crazy
09. The Bangles – Walk Like An Egyptian
10. Men Without Hats – The Safety Dance
11. Salt N Pepa – Push It
12. Daryl Hall & John Oates – Maneater
13. Bros – When Will I Be Famous?
14. Matthew Wilder – Break My Stride
15. Culture Club – Do You Really Want To Hurt Me
16. Kajagoogoo – Too Shy
17. Laura Branigan – Self Control
18. Falco – Rock Me Amadeus
19. Harold Faltermeyer – Axel F (from "Beverly Hills Cop")
20. Bronski Beat – Smalltown Boy
CD Five:
01. The Jam – Town Called Malice
02. Billy Joel – Uptown Girl
03. Dolly Parton – 9 To 5
04. Paul Simon – You Can Call Me Al
05. Whitney Houston – How Will I Know
06. Alison Moyet – All Cried Out
07. ABBA – Super Trouper
08. Blondie – Atomic
09. Bananarama – Venus
10. Tears For Fears – Mad World
11. Heaven 17 – Temptation
12. Imagination – Just An Illusion
13. Irene Cara – Flashdance…What A Feeling
14. Paul McCartney – Coming Up
15. Haircut 100 – Love Plus One
16. Mike Oldfield – Moonlight Shadow
17. Billy Idol – White Wedding
18. The Proclaimers – I'm Gonna Be (500 Miles)
19. Lisa Stansfield – All Around The World
20. Dolly Parton & Kenny Rogers – Islands In The Stream
ALDI HAS THE CRÈME DE LA CREAM THIS VALENTINE'S DAY

Whether you're madly in love or proudly single, the most loved-up day of the year dawns and there's usually only one tipple on the mind – prosecco. However, why not swap a bottle of the fizz this Valentine's Day with a cream liqueur to snuggle up to your partner, or celebrate with your pals on your big night in.
Aldi's delicious Ballycastle Irish Country Cream (£3.75) offers shoppers the chance to delve into a sweet, velvety evening, and at 3 times less* than its big brand competitors, also gives savings of up to 45%. The silver medal-winning** Classic Irish Cream offers a blend of fresh cream, fermented alcohol and spirit, with deep chocolatey and sweet vanilla flavours, making for the perfect tipple served over ice or even added to coffee for the extra kick.
Aldi's Ballycastle Irish Country Cream is available online and in stores now, and with cream liqueurs on the rise, shoppers will need to be quick.
* Sourced on 01.02.19 from http://www.mysupermarket.co.uk/asda-compare-prices/Spirits/Baileys_Original_Irish_Cream_Liqueur_700ml.html
** The Spirits Business Liqueur Masters 2018
Bring home the bacon on Valentine's day – with Cure and Simple!
A Valentine's Day gift for the foodie in your life: monthly deliveries of hand-cured bacon in 12 bespoke flavour profiles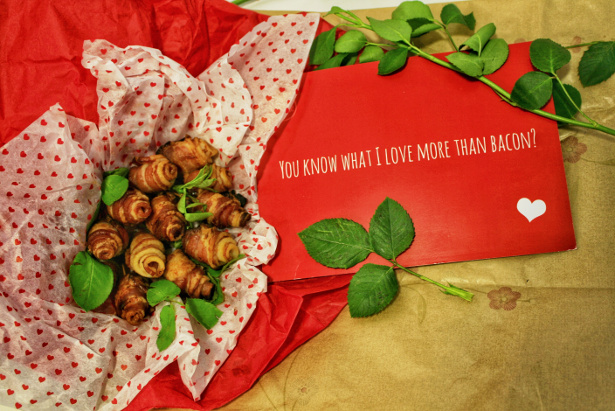 Cure and Simple, the company that provides fans of great artisan food with some of the best quality bacon on the market, has announced a Valentine's Day gift line-up with a difference. It includes Cure and Simple's Bacon Lover packs, gift cards, subscription vouchers and a special new offer: a gift that will keep the foodie in your life happy on Valentine's Day – and all year long. It's called The Curiosity Club.
A monthly delivery of packs of hand-cured and air-dried bacon in 12 flavour profiles, all created by Cure and Simple's talented in-house chef, The Curiosity Club is a unique – and very, very tasty – Valentine's Day food gift. Recipe ideas are included – ideal for a very upmarket breakfast in bed. And The Curiosity Club gift is available now at cureandsimple.com
Here's how it works. Order The Curiosity Club gift online and the recipient gets a Welcome Pack – delivered anywhere in the United Kingdom. In the Welcome Pack he or she will find a detailed description of the Cure and Simple curing process and the 12 bespoke crafted flavour profiles that are on the way. There will also be recipes to try – and there's a pack of original Cure and Simple bacon with every Welcome Pack, just to whet the appetite.
The lucky recipient can then look forward to the arrival of a specially developed pack of bacon on the last Friday of the month for 12 months.
This is a truly unique gift to give this Valentine's Day to any lover of high-quality food products. The £70 price includes packaging and first-class delivery. And it's shrink-wrapped with minimal moisture for freshness and fits through your letterbox, so you don't have to be in when it arrives. But the offer is limited – so don't wait too long!
And that's not all. The Cure and Simple website has many other mouth-watering offers for you and your friends to try. And don't forget:
each pack of bacon is hand-cured and air-dried to Cure and Simple's exacting standards
the meat comes from welfare-friendly, outdoor-reared or free-range, happy, healthy pigs
all ingredients enhance – and never disguise – the natural flavour of the bacon
We can even include a (mostly) fool-proof dog deterrent to keep Rover away from your dinner. Just let us know.
So, if you're looking for a Valentine's Day present that's unique, unusual and very, very tasty for any lover of good food and quality meat, the answer really is Cure and Simple.
ABOUT CURE AND SIMPLE
Hertfordshire-based Cure and Simple was launched in 2014 with a great idea – delivering the absolute best artisan bacon, at the best price, by post, to your door. As demand grew – our customer base is now over 20,000 UK households – so did our supplier network. We've long since expanded from one local farm to three different farms throughout East Anglia and we're still growing, but we haven't compromised on the quality of our product.
Nextbase, the UK's leading manufacturer of Dash Cams, and while Dash Cams are not the most romantic, they are certainly more practical than flowers and edibles, and in this sense, might appeal to partner's of men who don't have Dash Cam tech in their vehicles.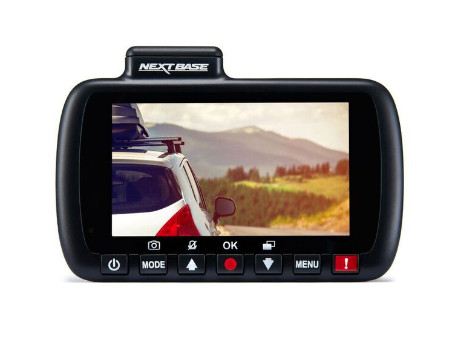 Currently the most popular tech consumer product available, Dash Cams are outselling computers, gaming consoles and other popular tech products by far. I thought that Nextbase's 212 Dash Cam would be perfect for your request because it comes at a truly affordable price, but still contains all the impressive tech that anyone would be thrilled to have in their vehicle.
A Dash Cam provides, over all, a reliable extra pair of eyes on the road. Image quality is therefore paramount, and the 212 offers some of the best on the market. All of Nextbase's Dash Cams are endorsed by the AA and there is a model for every motorist's need. The products are easy to install and record on a loop, with automatic file protection in case of a traffic incident.
112 Dash Cam, £49.99:
The first in the Nextbase range, the 112 is the perfect Dash Cam for new and learner drivers. Young motorists stand a lot to gain from Dash Cams as they are often the targets of bias and discrimination on the roads, so can really use the security that comes with the 112. It comes at an affordable price and offers a clear picture quality of 720p. This Dash Cam is light and compact, and features a 120 degree wide angle, LED colour screen and photo mode. This Dash Cam can also help young drivers save on their insurance premiums through many of the UK's Dash Cam inclusive policies.
212 Dash Cam, £69.99:
The 212 records in full 1080p HD, offering outstanding image quality at a very affordable price. What's more, it boasts a variety of features. For instance, the Six Element Glass Lenses deliver clear images whilst capturing the entire road ahead and an Inbuilt G sensor detects accidents and automatically saves video files, an ideal addition in the case of an incident on the roads.
312GW, £99.99:
This is the best-selling Dash Cam in the Nextbase range.
A Which? Best Buy, the 312GW is ideal for motorists due to the fantastic quality of its footage, which can be shared instantly through the use of the product's in-built Wifi.
412GW, £129.99:
A favourite within the Nextbase range, the award-winning 412GW has 1440p resolution and offers improved night vision for clear footage in poor lighting conditions. It also boasts a 140° viewing angle able to capture the entire road ahead, as well as in-built intelligent parking mode to protect your car even when it is stationary.
512GW, £149.99:
At the higher end of the range, we have the 512GW. It records in stunning 1440p QUAD HD, ensuring the footage is crystal clear, with the 140° ultra-wide viewing angle capturing the entire road ahead. The 512GW also features a Sony Exmor R Sensor, which is exclusive to Nextbase Dash Cams, and enhances the quality of the footage at night and in bright conditions.
612GW, £249.99:
This top of the range model is the first Dash Cam to ever film in Ultra HD (4K) resolution, which means that its video quality is unsurpassed.
The 612GW also features an Intelligent Parking Mode; automatic motion detection will pick up any unwanted interference while the vehicle is parked. The 612GW's super-sharp 4K footage, smooth and simple mounting and useful extra features have seen it receive the highest score by any Dash Cam in testing by Which? Magazine and it has also secured 'Which? Best Buy' status.
In addition to this exciting range detailed above, there are two others that are of interest to consumers; the DUO HD – which has two rotating lenses and HD recording quality and night vision – and the 512GWRC rear view cam – which accompanies the 512GW Dash Cam and is placed at the rear end of the vehicle.
Valentine's Day sorted in just five easy steps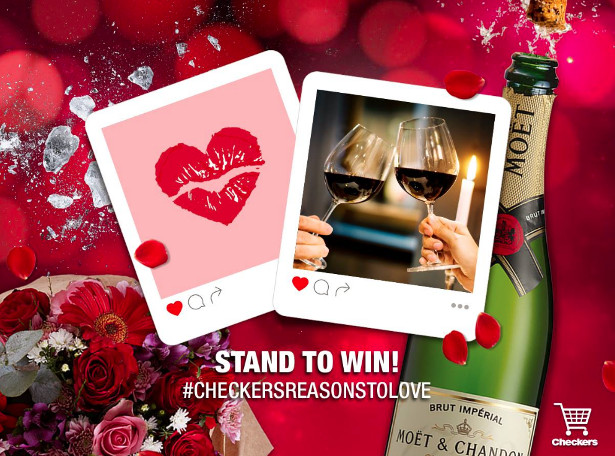 Valentine's Day is all about spoiling your loved one(s), but let's be honest, between the stress of finding the perfect gift and remembering to make a restaurant reservation, it seldom goes according to plan.
So this year, why not stress less and let Checkers play cupid? You're guaranteed an unforgettable Valentine's Day for all the right reasons.
Home-cooked FTW
Surprising the apple of your eye with a home-cooked dinner is a sure winner, but ain't nobody got time for that. Enter the Checkers' Ready to Chef meal kits: the perfect solution. Priced from just R139.90, each kit contains fresh local ingredients and is perfectly portioned for two people.
Tiny bubbles
With authentic French Champagne retailing from just R350 and a legendary selection of Italian Prosecco available from Checkers, our tiny bubbles will certainly make you happy.
Outside is free
Outside is free, so grab a comfy blanket and fill a basket to the brim with yummy snacks. Think award-winning cheeses, Mediterranean-style fresh dips, premium pàtés, fragrant pestos and tantalising terrines, biscuits, biltong, fresh fruit and anything else your heart desires.
Dessert for dinner
Skip straight to the good stuff and indulge in some Frey's, Switzerland's number 1 chocolate available exclusively at Checkers.
Just click & collect
Skip the queues and pre-order a Valentine's Day gift online between 1 and 9 February 2019. Then simply collect it from your nearest Checkers LiquorShop on 13 or 14 February. With a bouquet of red roses, a Frey chocolate slab and a bottle of Graham Beck Brut Rosé
for just R300, you really can't afford to miss out.
For plenty more reasons to love this Valentine's Day, visit www.checkers.co.za.
PS – It's better to give than to receive, but did you know it's actually also good for mental health and wellbeing? #winning

Valentine's Idea! Like to Quad? His and hers road legal quad bike or buggy? >> QUADZILLA QUADS ZFORCE 1000 www.quadzillaquads.com ROAD LEGAL!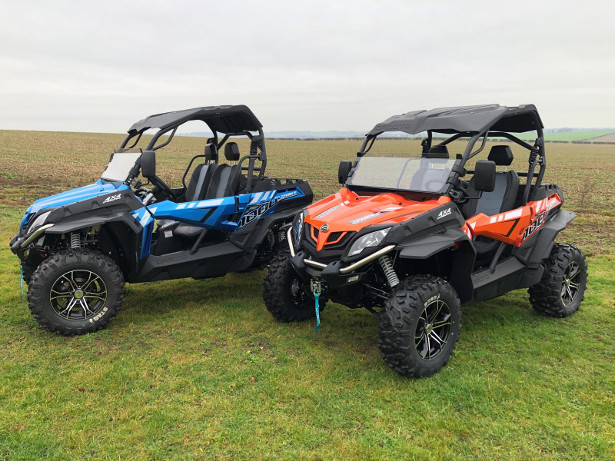 the ZFORCE  1000cc buggy is an awesome present for him or her! Or a way for the husband to get his off road fun but by saying it's a gift for the wife!?
The ZFORCE 1000.
Find out more at :- www.quadzillaquads.com/2018-Z1000
About QUADZILLA
We started out with just the R100 kid's quad over 25 years ago, born out of a passion for racing. We now offer a wide range of quads, buggies, UTVs and SSVs. We love what we do, we test our own machines on and offroad and keep bringing you new products to get excited about!
Visit our website for more information on our kids quads, road legal ATVs, buggies and more: www.quadzillaquads.com. If you're looking for official parts and accessories, we have a dedicated parts website: www.quadzillaparts.co.uk.
We are the exclusive manufacturer and wholesaler of Quadzilla products, CFMOTO, Aeon and Access across the UK and Ireland; with ATV and UTV dealers in every county.
Quadzilla are the UK`s largest supplier of on and offroad quads and buggies. We've been the market leader for over 10 years.
Awards
Quad Manufacturer of the Year – Quad Mag.
Excellent Marketing Award – CFMOTO Award.
Top 9 Distributor in the world – CFMOTO Award.
Best Small Family Business 2017.
UK's largest independent family run importer of ATVs, SBS and UTVs.
Products
Quadzilla sports quads: Aeon Cobra 400, Aeon Supermoto 400.
Quadzilla utility/agricultural/touring quad bikes: Terrain 450, Terrain 500 facelift, Terrain 550, CFORCE 450, CFORCE 520, CFORCE 550, X8, CFORCE 850XC.
Quadzilla junior range: starts with the Buzz 50cc, R100, Aeon Minikolt, QZR 80, and up to the Pro Shark 100MX – not for novice riders!
We also sell buggies for adults and children from our Quadzilla Wolf buggy, Wolf XL, Cheetah 150, our UFORCE 500, 800 and, ZFORCE 1000.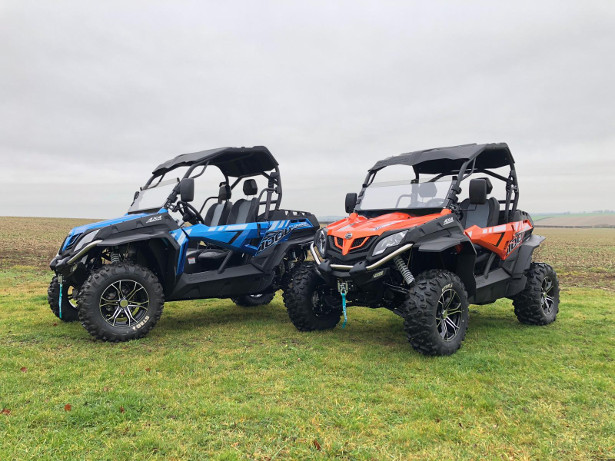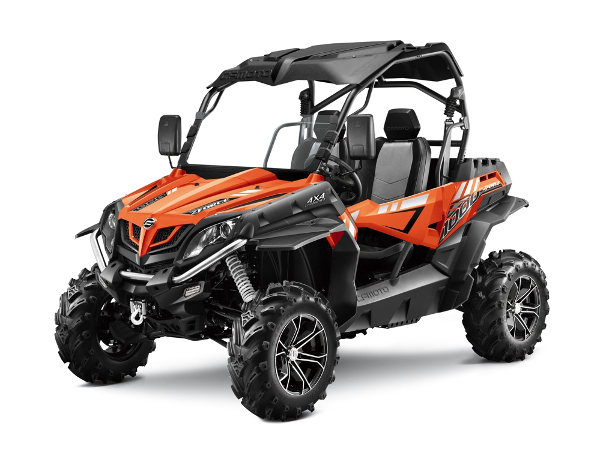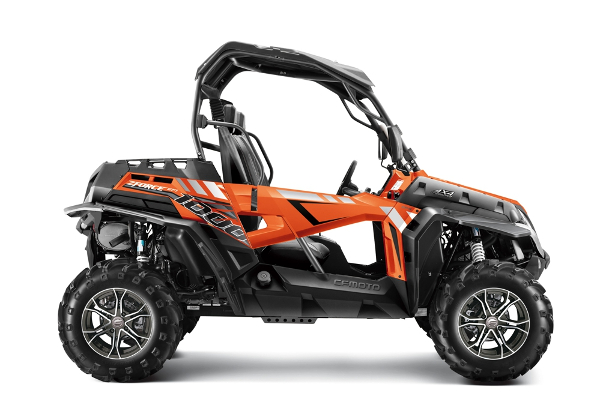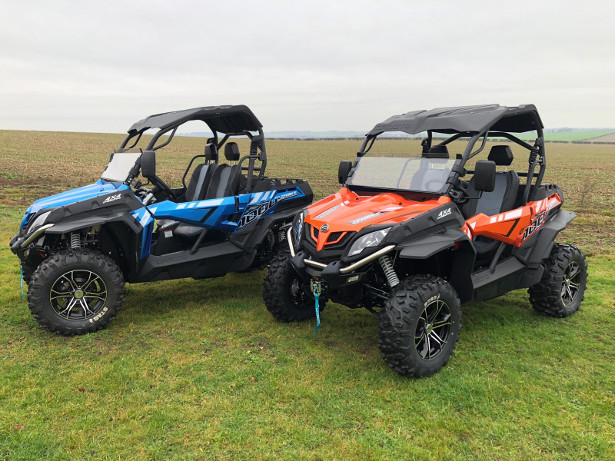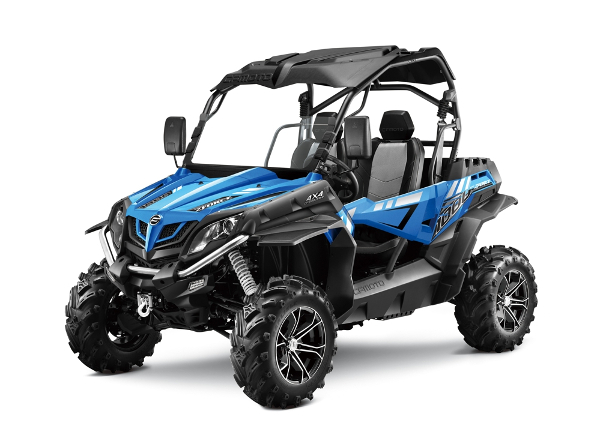 A valentine's day idea from London Transport Museum shop
Personalised mug, £14.99 from the London Transport Museum shop
ltmuseumshop.co.uk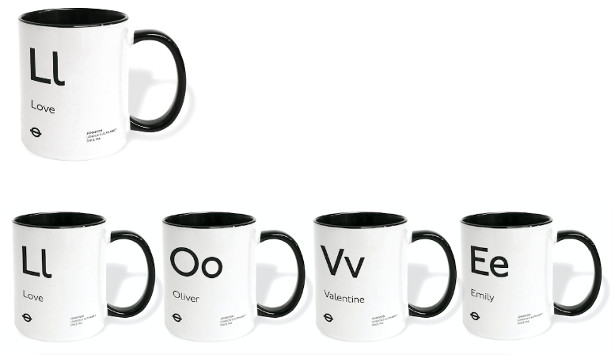 VALENTINE'S GIFTS ON AMAZON

Clare Florist One Love Fresh Flower Bouquet, Currently priced at £24.41
Floral Elegance Artificial 92cm Single Dusky Pink Rose, Currently priced at £23.50
Clare Florist Red Roses Bouquet, Currently priced at £23.50
Name a Star Gift Box, Currently priced at £13.92
Le Creuset Stoneware Heart Ramekin, Currently priced at £15
Ferrero Rocher Heart Chocolates, Currently priced at £8.49
Contemporary Red Heart Shaped LED Light, Currently priced at £7.99
Edinburgh Gin Rhubarb and Ginger Liqueur, Currently priced at £16
Holdsworth Chocolates Marc De Champagne Truffles, Currently priced at £5.03
Whispering Angel AOC Cotes De Provence Rose, Currently priced at £17.99
Crabtree & Evelyn Rosewater Hand Recovery, 100g, Currently priced at £16.99
Hotel Chocolat The Everything H-Box, Currently priced at £12.95
L'Oreal Paris color riche Satin lipstick, 285 Pink Fever, Currently priced at £4.96
Davidoff Cool Water for Men After Shave, Currently priced at £14.95
Haig Club Clubman Single Grain Scotch Whisky 70cl, Currently priced at £16
Premium Beard Oil – Beard Club, Currently priced at £15.97
The Ritual of Ayurveda Scented Candle, Currently priced at £21.50
The Wilmore Two Fold Leather Gryphen Wallet with Contrast Inner, Currently priced at £13.95
ChocoMe Entrée Gourmet Dark Chocolate with Pecans and Cranberries, Currently priced at £11.30
Taittinger Brut Reserve Champagne and Glasses Gift Set, Currently priced at £41.45
Hotel Chocolat – The Nano Slab Gallery, Currently priced at £10
www.amazon.co.uk
AMAZON LAUNCHPAD
Amazon Launchpad Date Night Gin Infusing Kit, Currently priced at £7.99
Amazon Launchpad SUSSED After Dark 2, Currently priced at £10.75
www.amazon.co.uk/launchpad
AMAZON HANDMADE
Amazon Handmade Wooden Wine Holders by Promi Design, £15
www.amazon.co.uk/handmade
FIND. BEAUTY
Midnight Black Bundle, Currently priced at £11.29
Sunkissed Radiance Glow Duo Bundle Dark, Currently priced at £13.25
Highlight Lowlight Contouring Bundle, Currently priced at £12.46
www.amazon.co.uk/findbeauty
Desh Dixon Releases her Book Titled "Queens Don't Settle"
A Book of Poems to Empower Women

Sensational writer, dating and life coach, poet, speaker, model & pageant titleholder, Desh Dixon released her book titled "Queens Don't Settle" on February 3, 2017, on Amazon and her podcast is on iTunes. "Queens Don't Settle" is a powerful, transformational, and inspiring read. It helps ladies around the world to understand their value and take control of their lives. They will realize no matter how difficult it is to them, they could make things work and come out on top.
"We women need each other more than ever. It's time we take our power back, be bold in pursuing our goals and dreams vigorously, and live life on our terms" – says Radesha "Desh" Dixon, CEO, Desh International LLC.
In "Queens Don't Settle," the author empowers ladies through poems to regain their power, build better relationships and pursue their dreams, no matter their past experiences or mistakes. She believes "Queens Don't Settle" is the long-awaited solution. The poems help ladies realize they are the apple of God's eye and queens. The lessons contained within "Queens Don't Settle" are far-reaching and can have a significant impact on readers' lives. Readers will derive hope and learn a lot from the author's experience in life, spirituality, and dating.
This book will be a Valentine's Day best gift for women!
A born-achiever, Radesha "Desh" Dixon is creating a successful empire as an author, poet, model, International speaker, dating and life coach and founder of the "No More Broken Records™" movement. She was featured in the "Secret Mirror" with Dr. Joe Vitale, the Huffington Post and she's the former 2017-2018 National American Elegance Spokesmodel titleholder.
About the Author
Desh Dixon is a Sensational writer, dating and life coach, Poet, Speaker, Model & Pageant Titleholder. She's the CEO of Desh International LLC and Founder of "No More Broken Records™", a movement to empower women never to settle, break the cycle of repeated broken records and create a new trend for themselves and loved ones. "Queens Don't Settle" is a beautifully written book by one with an understanding of how women have been conditioned to settle. It inspires self-respect, self-realization, purpose, vision, and understanding. She lives a life of purpose dedicated to empowering ladies all over the world.
For more information, please visit http://www.queensdontsettle.com/
How you can use your love for rugby to find 'the one'.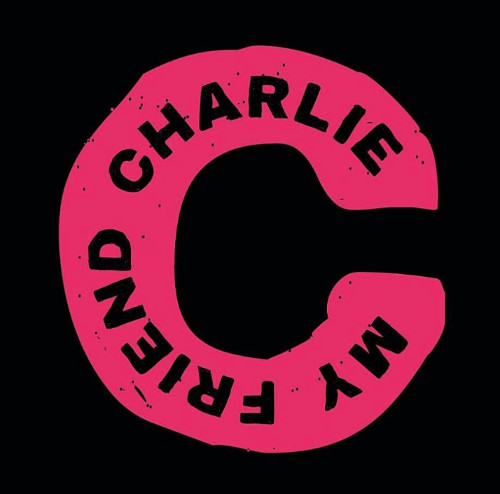 If you've got a hobby, this is most likely an activity that you're incredibly passionate about and would quite like to share with a future partner. As an avid rugby fan however, this can feel a little difficult… how can you use your love for this sport to meet 'the one'? Playing in a men's only team doesn't exactly allow you to meet many women who are equally committed to their health and fitness if that's what you're looking for!
Worry not, it is possible to combine your love for rugby with dating and subsequently, meeting your perfect match, we might just need a little help along the way! To celebrate your passion for this quintessential sport, dating expert 'My Friend Charlie' outlines several ways by which you can use your love for rugby to find 'the one'. The importance of shared interests shouldn't be underestimated! After all, prioritising this harmony will be the key to a healthy, long-term relationship that satisfies across the board!
Attend a rugby-focused group dating event!
That's right, there are dating events out there designed specifically to combine rugby and romance! Look no further than 'My Friend Charlie', a unique platform that organises great dating events for singles in London. Essentially, you sign up for an event as opposed to the person/people you'll be meeting, meaning you can be certain that if anything marries up, it'll be your shared interests!
'My Friend Charlie' have collaborated with 'Try Tag Rugby' to host a 'Valentine's Day Tag Rugby Challenge' on the 16th of February, helping attendees to meet sporty, like-minded singles whilst having fun at a day of Tag Rugby. Plus, you'll get to enjoy a lively after-party!
If you're hoping to meet a partner who's equally excited by all-things rugby related, this is the way to do it! Get to know a group of interesting daters whilst satisfying your need for a fun game, who said dating needed to consist of repetitive dinner dates? Make it personal!
Remember, networking isn't just for businesses.
Your boss might encourage you to mingle with like-minded business people, as to make a lasting impression. However, it's important to remember that the importance of using your connections translates into your personal life too! It's likely that if you're on a rugby team, at least one of your fellow players will have single friends or family members who enjoy watching them dominate on the field. Stick around after a game and chat with them, it might just pay off!
Go to games!
Watching a rugby game on TV is great, but you're unlikely to meet someone in your living room. Dating is your perfect excuse to watch games in person! Go along to matches and celebrate or commiserate with drinks at a nearby pub. You'll likely find yourself chatting with a stream of fans, possibly including some great singles!
Embrace your passion on social media.
Online dating has a lot of pitfalls; swiping apps can quickly leave us feeling a little disheartened and the phrase 'never judge a book by its cover' often springs to mind. If you're going to find love through online dating, using the internet to find someone who's dedicated to rugby, then you must emphasise this on your profile! Don't worry about limiting your possible matches by honestly listing the things you're interested in, this is a good thing and it'll mean your matches actually carry the possibility of a quality relationship.
For more information about My Friend Charlie's Try Tag Rugby Valentine's Day Challenge, visit www.myfriendcharlie.co.uk