Wireless Teeth Whitening Kit for Valentine's Day gifting – deliver same results for half the price compared to other brands!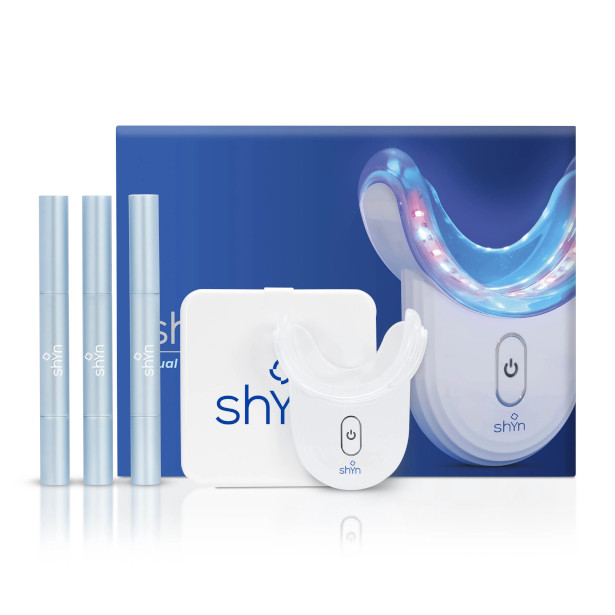 A perfect gifting idea for the coming Valentine's Day, Shyn Brighter Whitening System – a wireless and rechargeable teeth whitening kit that delivers the same results for half the price as other alternatives, such as SNOW®. That's only $99 for impressive features like 32 dual-light LED whitening accelerator, wireless charging, just a 10-minutes treatment process per day, etc.
Why is Shyn LED Whitening Kit a perfect gift for Valentine's Day?
What's better than a confident smile to impress and express your love to your valentines? Just 10 minutes per day, you and your loved ones are able to get a brighter smile with Shyn.
Shyn allows you to have instant whitening for micro-moments, like before romantic dates at home! Also, Shyn's kit is waterproof so that you can even use it during your showers!
Shyn provides you with professional at-home teeth whitening treatment. It's a safe and perfect alternative for dental clinic during the epidemic without making appointments and going out for your dentist. The kit also supports wireless charging and the mouthpiece is easy to clean at home. Fast and convenient!
Treat your Valentine's to a taste of The Griffin at Home
from Dale, Pembrokeshire to your home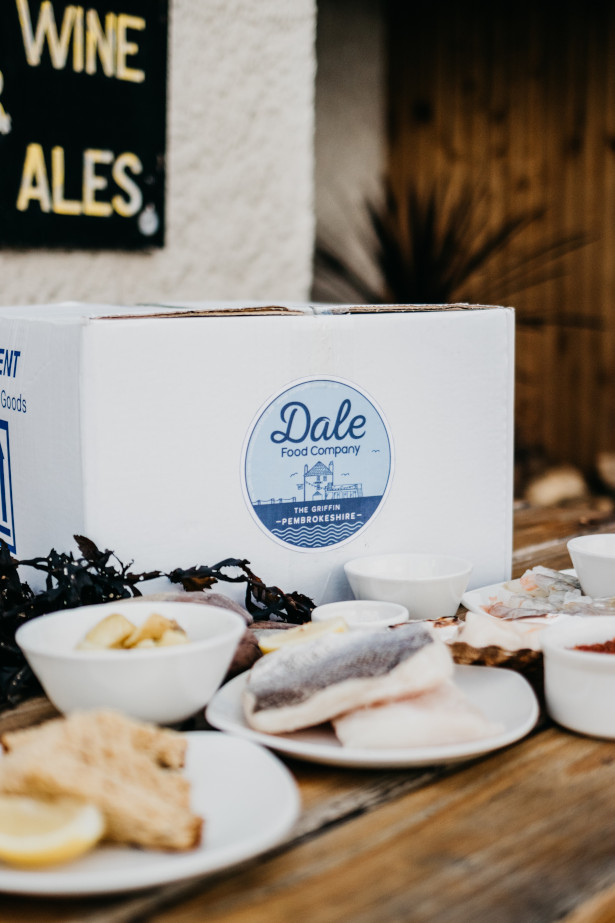 Treat your loved one to a taste of The Griffin at Dale in your own home this Valentine's weekend. Renowned for its fine fish and seafood, the Pembrokeshire coastal inn has created a range of new menu boxes with pre-prepared ingredients; all you need do is follow the easy instructions to finish cooking your own three-course restaurant style meal.
Dine at home boxes for Valentine's weekend include king prawns with a sun dried tomato sauce as a starter and either a fillet steak with hassleback potatoes and peppercorn sauce or cod loin with a creamy white wine sauce, asparagus, samphire and potatoes for mains. The indulgent dessert is a sticky toffee pudding with toffee sauce. Pembrokeshire produce is used where possible.
The recyclable boxes and packaging will ensure the ingredients stay chilled for up to 48 hours if unopened. On arrival, they should be placed in a refrigerator ready to be cooked any time over the next three days.
Order before midday on a Monday for courier delivery to your home anywhere in the UK the following Friday by calling Sian or Simon Vickers on 01646 636 227 / 07776 125 494, or email menubox@griffininndale.co.uk The menu boxes are priced from £58 for a three course meal for two people plus delivery.
Details can be found on www.griffininndale.co.uk or visit their Facebook page, while more information about Pembrokeshire and its local produce can be found at www.visitpembrokeshire.com.
Relax, Recover and Reconnect this Valentines with NEW CBD-infused Bath and Massage Oils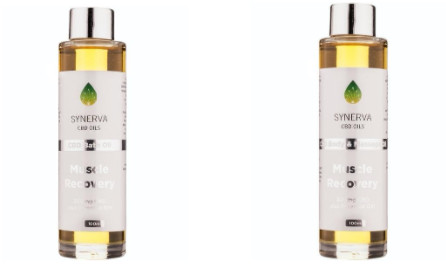 The new premium range, which includes three bath oils and three massage oils, each one catering for a specific use: muscle recovery, relaxation and sensualisation is available to buy online now – perfect for Valentine's day.
RELAX
For total relaxation and unrivalled luxury choose Synerva's Relaxing Bath Oil and Relaxing Massage Oil – both of which feature a soothing blend of cardamom, cedar leaf, lavender and camomile to unwind both body and mind. Infused with high-quality CBD, which also provides other medicinal benefits as a powerful natural anti-inflammatory and antioxidant for skin, these relaxing oils will ease tension in the muscles and limbs as well as reducing overactive thoughts.
When massaged into the skin before bed, the CBD massage oil works throughout the night to improve skin health, helps support the immune system and promotes a deeper, more refreshing sleep.
Available now at the reduced price of £29.95.
Bath Oil : www.synervacbdoils.co.uk/relaxing-cbd-bath-oil/
Massage Oil : www.synervacbdoils.co.uk/relaxing-cbd-body-massage-oil/
RECOVER
The effects of a tough work out can last for days, particularly in tired, aching muscles. Synerva's Muscle Recovery CBD Bath Oil and Muscle Recovery Massage oil is especially formulated with natural ingredients designed to help speed along the muscle recovery process. High-quality CBD penetrates deep into the skin, promoting positive circulation and reducing pain and tension in overworked joints and muscles. Both the Bath Oil and Massage Oil are infused with the fresh scent of natural essential oils that leave you feeling relaxed and revitalised, ideal for sporty and active men.
Follow a reviving bath with Synerva's Muscle Recovery CBD massage oil which is hydrating and easily absorbed acting as a natural anti-inflammatory within the body.
Available to buy now at £29.95
Massage Oil: www.synervacbdoils.co.uk/muscle-recovery-cbd-massage-oil/
Bath Oil: www.synervacbdoils.co.uk/muscle-recovery-cbd-bath-oil/
RECONNECT
Fusing a blend of ylang ylang and rose with the exotic aromas of jasmine which is thought to affect the balance of hormones in the body, Synerva's Sensual CBD Bath Oil and Sensual CBD Massage Oil are ideal for creating the mood for love. Perfect for enjoying alone or with a partner. The intoxicating floral aroma is designed to tantalise the mind and excite the senses. Infused with high-quality CBD they act as a powerful anti-inflammatory and anti-intoxicant for the skin, bringing extra benefits to your sensual massage.
Both are currently reduced at £29.95, buy now.
Massage Oil: www.synervacbdoils.co.uk/sensual-cbd-body-massage-oil/
Bath Oil: www.synervacbdoils.co.uk/sensual-cbd-bath-oil/
British CBD brand, Synerva CBD Oils is a business born out of the passion and desire to provide the UK with the finest CBD products. With products ranging from edible gummies and capsules to high strength oils.
Over the past five years, CBD oil has soared in popularity with more and more people discovering its benefits. Many people take CBD oil for health as it possesses many health boosting properties for a range of different ailments. Its most notable benefit is its abilities in helping to relieve pain. By working along with your body, CBD enters the nervous system and reduces inflammation in pain receptors.
Delicious Valentine's Gifts without a chocolate in sight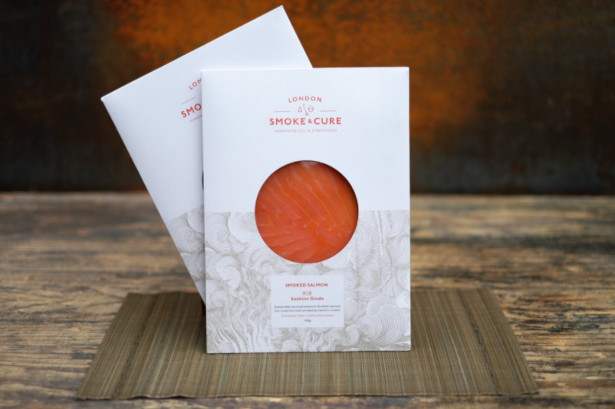 With very little likelihood of dining out this Valentine's Day, edible gifts are a great way to bring something a little special to celebrating at home.
London Smoke & Cure offers handcrafted, artisan treats that are a delicious alternative to chocolates and champagne. From award winning Sashimi-grade smoked salmon (which pairs perfectly with champagne) and 28-day dry aged bacon, to vouchers and Smoke School workshops, London Smoke & Cure has a range of gifts that are perfect for lovers of smoked and cured foods.
In last year's Great Taste Awards, the London Smoke & Cure's Sashimi-grade Smoked Scottish Salmon secured two stars and its 28-day Dry-aged Smoked Streaky Bacon secured one star.
The South London-based company already has a loyal following amongst specialist
retailers and locals, demonstrated by a sell-out Christmas. Thankfully, the team is now back in action in order to have the wonderful salmon, bacon and charcuterie perfected in time for February 14th.
Its range is available to purchase online with free collection or nationwide delivery and includes:
Great Taste Award-winning Sashimi-grade smoked salmon – superior Scottish salmon, lightly cured, traditionally hung and delicately cold smoked using real oak, beech and heather for a clean, subtle and buttery flavour. Sliced thickly for a firmer, more pleasant texture – from £14.95 for 200g to £72.50 for a whole side of salmon. According to the Great Taste Award judges, "The texture is amazing – rich, creamy and tender. We loved the gentle smokiness and creaminess and the subtle hint of juniper which helps keep the whole flavour clean. We were impressed how the overall flavour was so well balanced."
28-day dry aged native-breed, free range bacon slowly dry-cured and dry aged for three to five weeks to provide a deeper and more concentrated flavour – from £5.95 for 180g for a single pack, £44.95 for a six monthly 180g pack subscription and £64.95 to double up the subscription to a 360g pack. A dry-aged bacon gift box perfect for Valentine's Day is available for £16.90 and includes three different sleeves of bacon – streaky, bacon and smoked black streaky.
Charcuterie – London Smoke & Cure's charcuterie range embraces everything about the company's ethos: great quality ingredients, artisan processes, patience. Sourced from the same responsible farms as the bacon, each product is gently cured in salts and sugars and a delicate balance of natural herbs and spices. The coppa is air-dried in an ageing room for up to 5 months to intensify flavour. The salami is expertly blended, hand tied and fermented. Priced from £4.95 for a single pack of air dried smoked nduja/ coppa or chorizo to £64.95 for a six month charcuterie subscription.
Smoke School experiences – Looking ahead to when the lockdown is over, London Smoke & Cure offers a range of workshops which make ideal experiences for the bacon and
charcuterie lover. All the necessary precautions will be taken to ensure social distancing and the highest levels of hygiene. The hugely popular workshops include: Salami sessions, Makin' Bacon, Smoke, Cure and Cook and are priced at £99.00 per person.
Gift vouchers from £20 are also available and more details on all the products can be found on the website: www.londonsmokeandcure.co.uk.
About London Smoke & Cure
London Smoke & Cure is a small, friendly company with a passion for bringing the joy of artisanal smoked and cured products to food lovers far and wide.
Operating from a cobbled mews off Streatham High Road, inside what was once a 19th century horse stable, its bespoke-designed production unit is set up for the sole purpose of making great food with an artisan authenticity you can't get from the mechanised food production we're so often faced with.
The team share a passion for the reinvention that comes from stripping a recipe back to the bare essentials and then building them back up again to make sure it is absolutely right.
The Great Taste Awards follow previous successes which include a silver medal for the Bresaola in the 2019 British Charcuterie Awards (the only Bresaola to be awarded), and a People's Choice award for the Smoked Cheddar in 2018. London Smoke & Cure was also runner up in the 'Producer of the Year' category of the prestigious Observer Food Monthly Food Awards in 2018.
www.londonsmokeandcure.co.uk
Instagram: @londonsmokecure
Facebook: /www.facebook.com/LondonSmokeCure/
Outdazl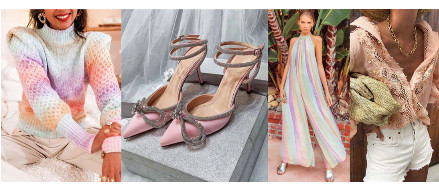 OutDazl is a UK based resort wear and party wear online store and boutique, with a strong boho chic and Ibiza style vibe, ideal for women who want to express their individuality.
Therapie Clinic Gift Voucher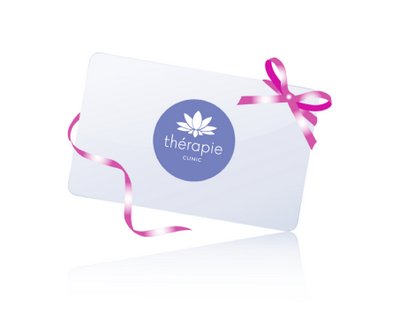 Therapie Clinic gift voucher can be purchased online and sent direct to your loved ones email address. This voucher can be used online and in clinic for:
– Laser Hair Removal Treatments
– Anti-Wrinkle Injections
– Dermal Fillers
– Lips Fillers
– Advanced Skin Treatments
– Coolsculpting
– Advanced Skin Products
Cocoa Brown
The celebrity-Loved Cocoa Brown sells four bottles every minute worldwide and it's no wonder as it's vegan friendly, cruelty-free and under £10! The Best-Selling Medium Mousse is floral-scented with moisturising fast-developing ingredients for a rich, even and natural tan.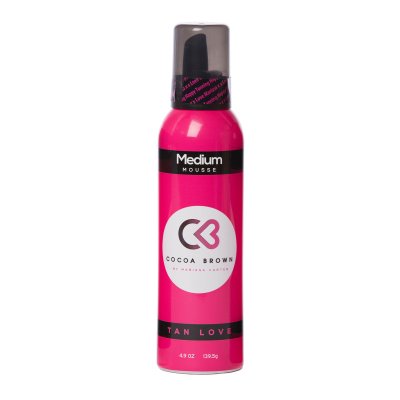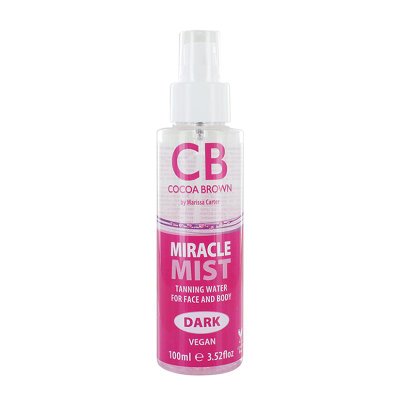 The Head Plan Journal – can be personalised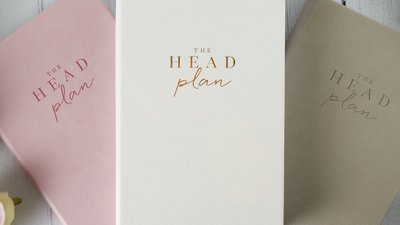 The Head Plan Journal offers a guided journaling experience that both avid journal users and those that are new to journaling will really enjoy. Containing over 280 pages, six months of daily pages, 26 weekly goal setting and reflection pages and much more to keep you inspired, motivated, focused and driven to stay on track of your own personal Head Plan to get to where you truly belong.
Roxluna Gold initial Necklace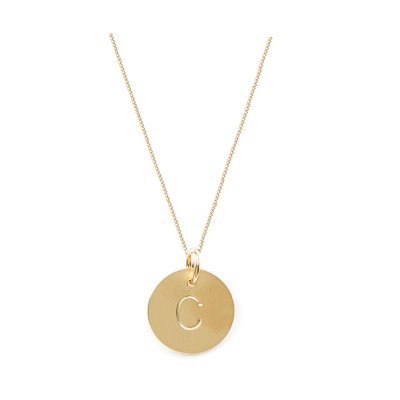 This Gold Initial Necklace comes with a 16mm pendant and 18-inch chain with Roxluna's signature tag.
Crystals & Co Love Necklace – Gold
A thick layer of 14K Gold over Sterling Silver and delicate gold and crystal LOVE letters on a 40cm chain with 5cm extension is the perfect gift for that special someone in your life. Comes packaged in our Monogram gift box.
Henry Bell Wild Bird Care a perfect nature-related gift this season.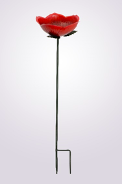 In fact, we are not the only creatures to get romantic in February – as it is also the start of breeding season for wild birds! So why not treat your loved ones, as well as the wild birds in your garden, to some high-quality wild bird products.
Henry Bell (www.henrybell.co.uk) is the family-owned, British animal feed producer. The Henry Bell Wild Bird Care range comprises over 130 products catering for every type of garden bird. Products are available nationwide in 400 garden centres and online (such as Dobbies), pet shops and retailers.
1. The Henry Bell Decorative Collection
The Henry Bell Decorative Collection brings a splash of colour into your garden with a creative and vibrant collection of distinctive bird care accessories. Inspired by the Lily, Rose and Magnolia flowers the Decorative Collection Wild Bird Feeders – hanging, garden or ground – make a beautiful addition to any garden.
Decorative Collection Rose Feeder, RRP: £19.99
Decorative Collection Rose Ground Feeder, RRP: £19.99
Decorative Collection Rose Hanging Feeder, RRP: £19.99
2. Henry Bell Nest Box
Henry Bell Nest Boxes are a perfect addition to your garden at this time of year when wild birds are entering breeding season. The boxes are all specifically designed to encourage different bird species and protect them from the cold and extremes of weather, as well as from predators.
Henry Bell Nest Box, RRP: £5.99
Henry Bell Open Nest Box, RRP: £5.99
3. Henry Bell Feeding Stations
Henry Bell Feeding Stations are a great gift for both new and experienced bird care enthusiasts. They are quick to assemble, with easy push button connections.
Henry Bell Essentials Four Arm Complete Feeding Station, RRP: £29.99. This includes four feeder hooks, a seed tray and a water bath plus a seed, peanut, fat ball & suet bites / mealworm Essentials Feeders.
Rafi Nova's newest line of masks.
Today is the first day of the new administration's "100 Days of Masking." Rafi Nova, pioneer behind the clear Smile Mask, believes wearing a mask shows empathy. This love for community and concern for others makes Valentine's the perfect day to celebrate love by wearing a mask.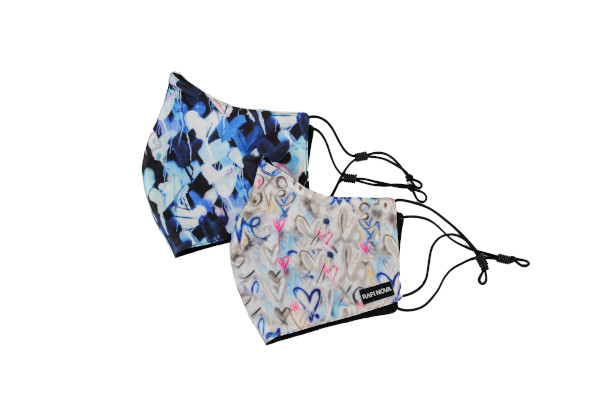 Rafi Nova is celebrating Valentine's with a partnership with celebrated artist Jessie Rubin. Her custom designed masks feature her hallmark bold colors, playful layered patterns of hearts and the word love spelled out. The Rubin Rafi Nova's Valentine's mask includes two custom designs perfect for her/him/they – making a delightful February 14th gift for a loved one.
Sold in a two-pack, the set has two distinct patterns. While both patterns combine iconic V-Day hearts with the word "love" and "xo," one is set against a creamy metallic print while the other has a dramatic black background. These original designs are part of Rubin's "Love Letter" series inspired by the love she experiences daily for her two young children.
Bold colors and intuitive design ensure these Valentine's masks will be enjoyed long after the holiday.
The two pack retails for $22/adults and $18/kids.
SPRAY A LITTLE LOVE WITH UP TO 50% OFF* FRAGRANCES AT THE FRAGRANCE SHOP

It's time to spray a little love this Valentine's Day with The Fragrance Shop. With up to 50%* off some amazing fragrances, spoil your Valentine or maybe even your BFF Galentine…​
​So, whether it's your soul mate, a new flame or if you simply want to spoil someone special, make fragrance your gift of choice this Valentine's. ​
​With up to 50%* off at The Fragrance Shop discover the perfect scent from brands such as, Marc Jacobs, Carolina Herrera, Jean Paul Gaultier, Armani, Diesel and many more. ​
The sale starts 22nd January and ends 14th February. ​
DEALS FOR HIM​
Diesel Tattoo, 50ml EDT Was £50.00 Now £32.00 SAVE £18.00​
Emporio Armani Stronger With You 50ml EDT Was £52.00 Now £49.00 SAVE £3.00​
Dolce & Gabbana Light Blue 125ml EDT Was £72.00 Now £49.00 SAVE £23.00​
Gucci 1981 Los Angeles 100ml EDT Was £45.00 Now £30.00 SAVE £15.00​​
DEALS FOR HER​
Versace Yellow Diamond 50ml EDT Was £55.00 Now £35.00 SAVE £20.00​
Lacoste Touch Of Pink 90ml EDT Was £58.00 Now £32.00 SAVE £26.00​
Jimmy Choo Blossom Special Edition 60ml EDP Was £49.00 Now £45.00 SAVE £4.00​
Georgio Armani Sky Di Gioia 50ml EDP Was £74.00 Now £65.00 SAVE £9.00​
Michael Kors Sexy Blossom 50ml EDP Was £60.00 Now £36.00 SAVE £24.00​
Marc Jacobs Daisy Love 50ml EDT Was £60.00 Now £52.00 SAVE £8.00​
Carolina Herrara Good Girl Supreme 80ml EDP Was £103.00 Now £98.00 SAVE £5.00​
All deals available from thefragranceshop.co.uk ​
The Proposal Ring Co.
australianweddingrings.com.au
Specialists in "place holder" rings for those who don't know what engagement ring to buy for their partner, want to propose in a hurry or who want a surprise proposal but also involve their partner in the design process.
This would be perfect for the lead up to Valentine's day for those thinking of a last minute proposal idea.
proposalringco.com
Matching Valentine's gifts for partners
Can't think what to buy your loved one this Valentine's Day?

Why not buy each other a gift that will help keep everyone safe on the roads and help prevent your partner from losing their licence: personal breathalysers.
A perfect gift for couples who like to socialise is an AlcoSense personal breathalyser from Andatech, a leader in personal safety products. Using fuel cell technology, AlcoSense breathalysers provide accurate blood alcohol concentration (BAC) readings and are easy to use, compact and affordable.
The AlcoSense Verity comes in three different colours (blue, navy and white), while two new models, the Elite BT and Nexus, come with a Bluetooth enabled mobile app that allows users to check their testing history and results via an iSober application. It's available on both iOS and Android devices.
The app connects to the camera, allowing users to capture themselves blowing into the device as a form of record-keeping.
Andatech offers the largest range of Australian Standards Certified personal breathalysers with prices starting from $119 for the AlcoSense Novo.
www.andatechdistribution.com.au
About Andatech:
Andatech is a 100% Australian owned company that specialises in personal safety, medical devices and health & wellness products. www.andatechdistribution.com.au
Greetings from Georgia!
melusajewellery.com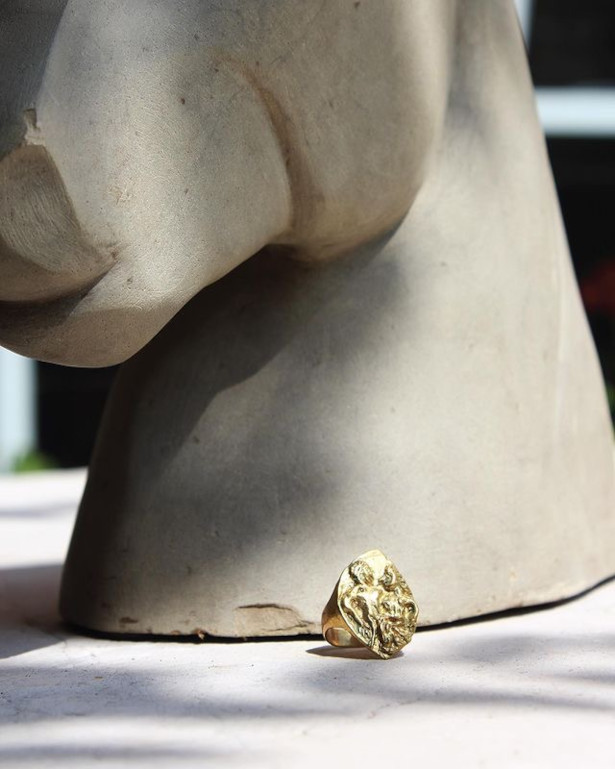 In Georgia there has been an old tradition of women have been giving a handkerchief with their initials to their lover. Men instead give jewelry. Our brand is a perfect potion of history, national treasure and symbolism. For the Valentine's Day we highlight few pieces that are charged with love, pssion and understanding: the Passion Ring, Turtle Lovers bracelet..
Merrythought Launches Giant Version of Christopher Robin's Edward Bear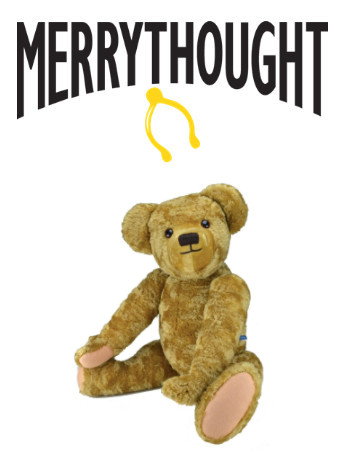 The UK's oldest remaining teddy bear manufacturer is celebrating the 100 birthday of Edward Bear – the teddy bear who inspired AA Milne's Winnie the Pooh stories – by unveiling a giant version of the famous character.
As tall as the average three-year-old child, Merrythought's brand-new 'Giant Edward' is an oversized version of the original bear, who was Christopher Robin's cherished childhood toy, given to him by his mother Daphne as a first birthday present in August 1921.
Daphne's husband and Christopher's father, AA Milne, was so enamoured by the partnership he witnessed between a boy and his bear, that he began to write stories about their journey through life together – and Winnie the Pooh was born.
Hand-crafted in Shropshire, the premium teddy bear, which costs £1,095, is 39 inches tall and weighs 6.5kg.
Fourth-generation managing director Sarah Holmes said: "This special bear has been handmade in our factory in Ironbridge using the same traditional skills and natural materials as Christopher Robin's original Edward Bear all those years ago.
"Now more than ever parents are recognising the value of traditional play, and encouraging children to use their imagination. The teddy bear is the perfect antidote for the digital world and a true companion for life's journey."
Featuring a rich, golden mohair coat and sandy-beige pure woollen felt paws, Giant Edward's deep-set eyes, and hand-embroidered nose and friendly smile, give him real quintessential English charm.
Originally created by Farnell in 1921, Edward Bear was brought to life again for the 2017 Goodbye Christopher Robin film after Merrythought, which now owns the Farnell brand, was asked to recreate the bear that featured throughout the award-winning film.
Giant Edward is available to purchase from merrythought.com and harrods.com.
Merrythought's original 18in Edward Bear is also available to buy throughout 2021, and sold with a complimentary gold-plated keyring that has been specially created to mark the character's 100th birthday.

ROMANCE DELIVERED THIS VALENTINE'S DAY

Londoners can show the love for their local independents this Valentines by gifting through digital marketplace Cosaporto. This concierge-style service means you can choose from a selection of artisan retailers, so if you want to pair a decadent cake with a bunch of fresh flowers, or perhaps a bottle of fizz, Cosaporto can deliver a bundle featuring gifts from a whole range of specialists based in the capital.
Many gifts are offered with speedy same day delivery, from door to door from within 2 hours, what's more can be accompanied by a hand-written card for a truly personalised touch.
Velvet-effect mousse cheesecake, Ô Craquelin
Price: £34-£38
cosaporto.it/en/partner/ocraquelinpatisserie/
Ô Craquelin's incredible mousse cheesecakes are a visual delight, with a satisfyingly smooth velvet finish, elegantly adorned with gold and silver leaf. But as with all true love stories, it's what's on the inside that really counts. Slice through the velvet coating to uncover layer upon layer of decadent mousse, genoise sponge, dacquoise and shortbread biscuit. Choose from flavours including Yuzu with a nutty almond base; Chocolate, featuring cocoa wafer rocks and mocha cream; Chai crafted with delicate assam, blueberry genoise and pistachio daquoise, and Caramel, enhanced with a milky salted milk chocolate cream and hazelnut praline coffee sponge
Valentine's Cook At Home Kit, Fidelari Pasta
Price: £40 – Serves 2 people
cosaporto.it/en/product/cannoli-special-edition-san-valentino/
Handcrafted pasta is bound to put a smile on your date's face. This cook at home kit includes squid ink troccoli with an octopus ragu to start, followed by gorgonzola filled gnocchi with a pumpkin and thyme cream sauce. Pugliese focaccia is included to mop up your plate, and to finish enjoy Sicilian cannoli filled with fresh ricotta and chocolate.
Velvet Heart Chocolate Box, Maison Samadi
Price: £34.95
cosaporto.it/en/product/velvet-heart-chocolate-box/
Unwrap the rich velvet red box to uncover a decadent collection of 20 chocolates from the famous family chocolatier Maison Samadi. Enjoy flavours of hazelnut and almond, pomegranate, passionfruit, raspberry and salted caramel.
La Vie En Rose, Peggy Porschen
Price: £79 – £119
cosaporto.it/en/product/la-vie-en-rose-valentines-day-cake/
A timeless celebration of love from the infamous King's Road bakery. Beautifully topped with an ombre pink buttercream and speckled with 23 carat gold leaf. Finished with an assortment of pink raspberry macarons, fresh raspberries, meringue kisses, wafer roses, hearts and lips, this cake is from a world where roses always bloom.
Curated Cocktail Boxes, NIO
Price: £39 for a box of 6 cocktails
cosaporto.it/en/partner/nio-cocktails-uk/
Treat yourself (and your Valentine if you must!) to a box of NIO cocktails, which come ready mixed in clever little pouches. Our favourite is the Bitter-Sweet Box which includes the most incredible negronis you can imagine! The perfect aperitivo before a romantic dinner at home.
Love Is In The Air bouquet and vase, PM Flowers
Price: £36
cosaporto.it/en/partner/pm-flowers/
You can never go wrong with flowers, especially when they've been arranged by PM Flowers. Each and every one of their bouquets comes beautifully packed and prepared with love. This table-top arrangement features stunning red roses coupled with eucalyptus, bupleurum and white wax flower in its own glass vase.
Valentine's Craquelin Pastries, Valentina's Recipes
Price: Box of 16 £24 / Box of 20 £29
cosaporto.it/en/product/valentines-craquelin-pastries/
Say it with profiteroles. Specialist pastry chef Valentina knows the way to the heart of every food lover. These delicate choux puffs are filled with whipped vanilla cream and fresh strawberries. Baked to order they come with a large serving of love.
Valentine's Cannoli Box, Casa Cannoli
Price: Box of 12 – £22
cosaporto.it/en/product/cannoli-special-edition-san-valentino/
These traditional Italian treats have been given a Valentine's touch. Crispy cannoli shells are filled with fresh ricotta and decorated with milk chocolate hearts. Perfect served with a cup of coffee for a romantic breakfast-in-bed treat.
To send your loved one something special this Valentine's Day, visit Cosaporto.co.uk. Your first delivery is free and afterwards starts from £5.90.
Rent Princess Diana's Iconic Jumpers with HURR

Is there anything more iconic than Princess Diana's style? Her witty looks and styling tricks continue to inspire us every year. Thanks to Lucy Williams, you can now rent her most famous pieces. The jumpers come in two styles, the Diana "black sheep" and the "I'm a Luxury" intarsia slogan knit. From Emma Corin in The Crown to vintage photos, we loved these jumpers on Diana and we can't wait to see our #HURRgirls tagging us in them too.
Shop the link here www.hurrcollective.com/listings/diana-sheep-jumper
Harry's Cider 'Pub Night In' gift pack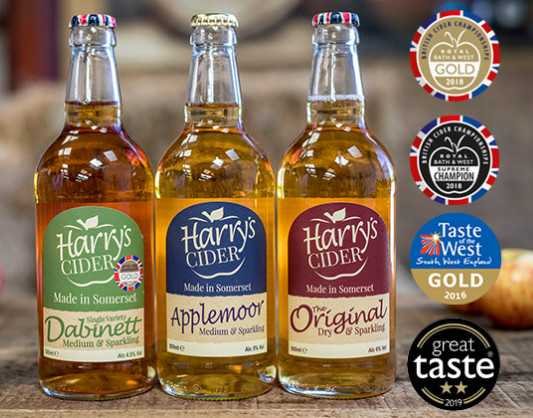 As people can't go out to celebrate Valentine's Day this year, craft producer Harry's Cider has put together a box of treats that brings the pub to you instead – "the ideal gift for the cider lover in your life!"
Harry's Cider is a Somerset-based artisan cider producer with some seriously impressive industry awards under its belt. The gift pack contains the following:
1 x 500ml bottle of Original Dry Sparkling Cider 6% abv (British Cider Championship Silver Award, Silver Taste of the West Awards, Great Taste Award)
1 x 500ml bottle of Applemoor Medium Sparkling Cider 5% abv (Silver Taste of The West Awards, Great Taste Awards)
1 x 500ml bottle of Dabinett single variety Sparkling Cider 4.5% abv (Supreme Champion at British Cider Championships, Gold Taste of the West Award, Great Taste Award)
1 x Harry's Cider Branded Glass
1 x Barbers 1833 Vintage Reserve Cheddar Cheese
1 x Pack Nobby's Peanuts
1 x Pack Pipers Anglesey Sea Salt Crisps
The price for the Harry's Cider 'Pub Night In' gift pack is £25 and this includes free delivery to Mainland England, Scotland and Wales.

Iconic Paw >>> Considered by many the pawwrfect Valentine's Gift ! >> www.iconicpaw.com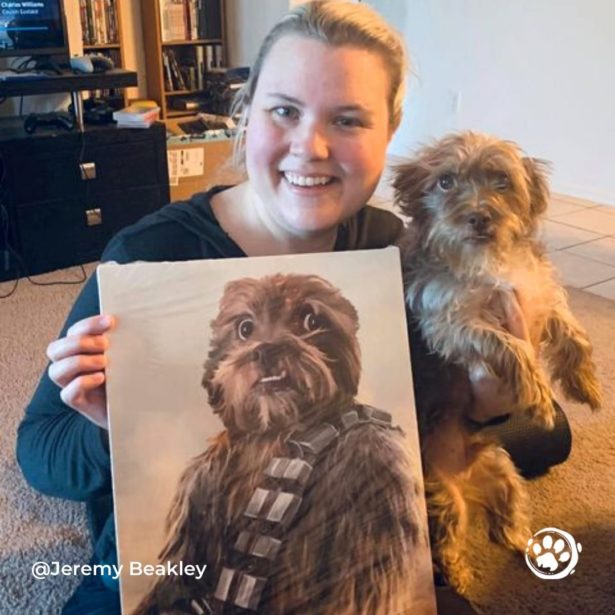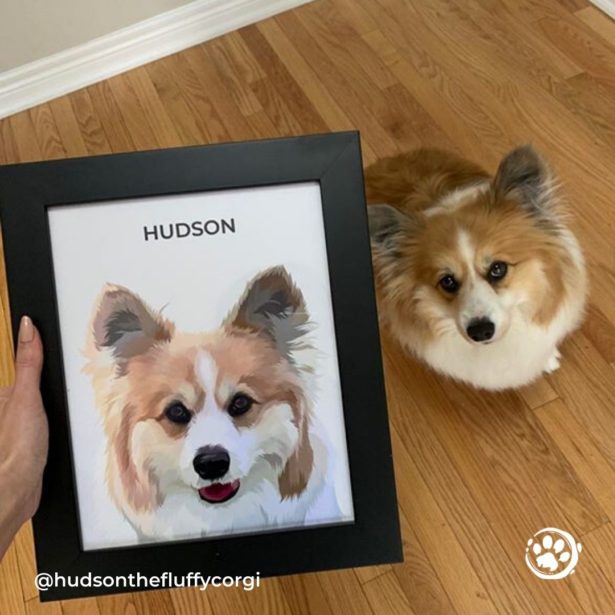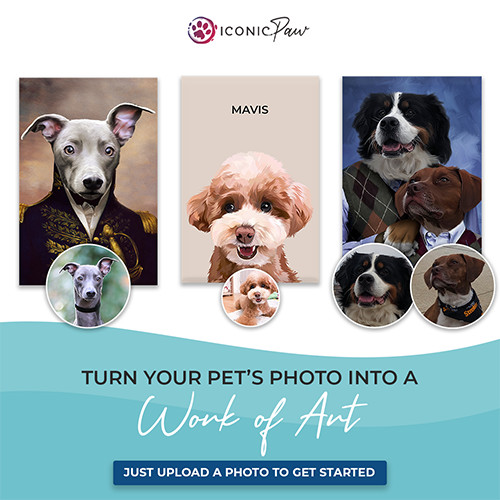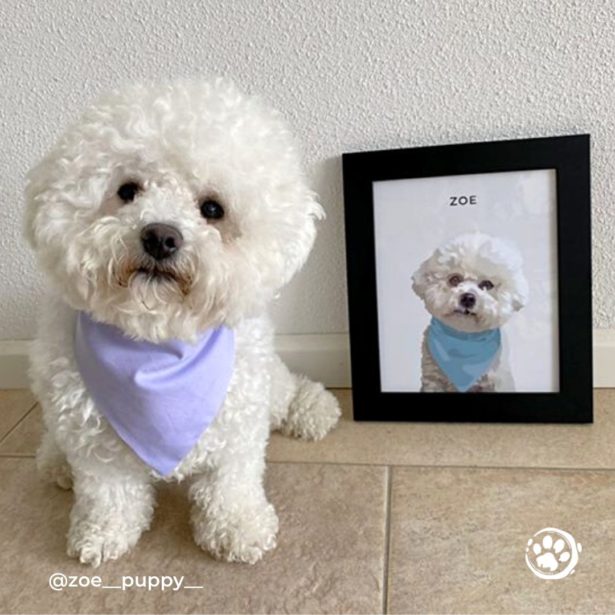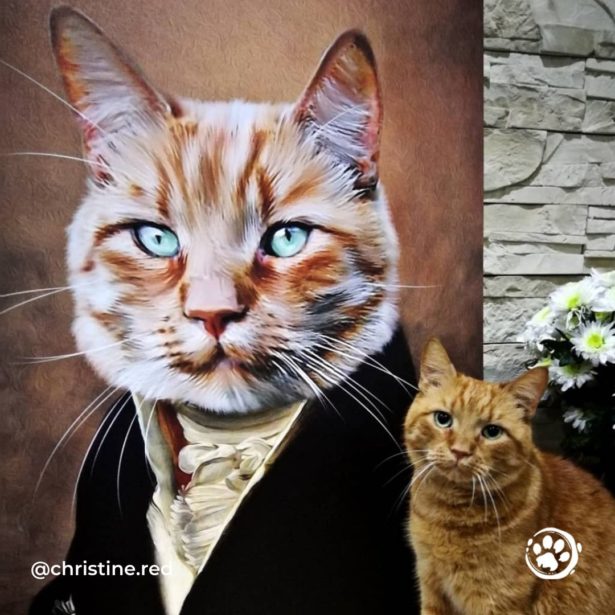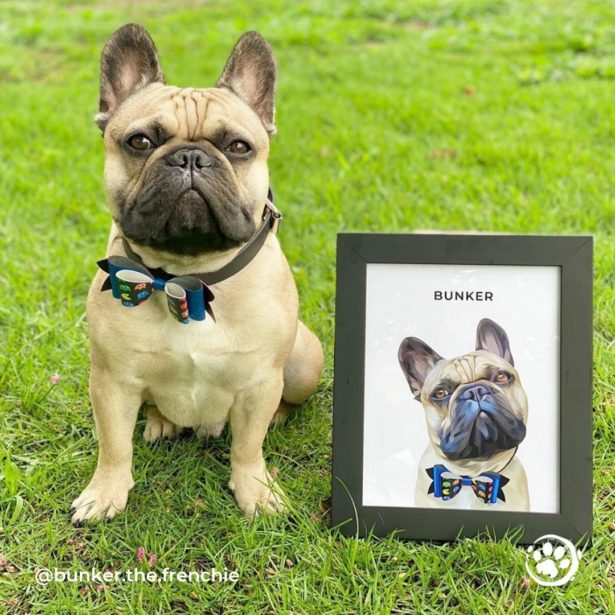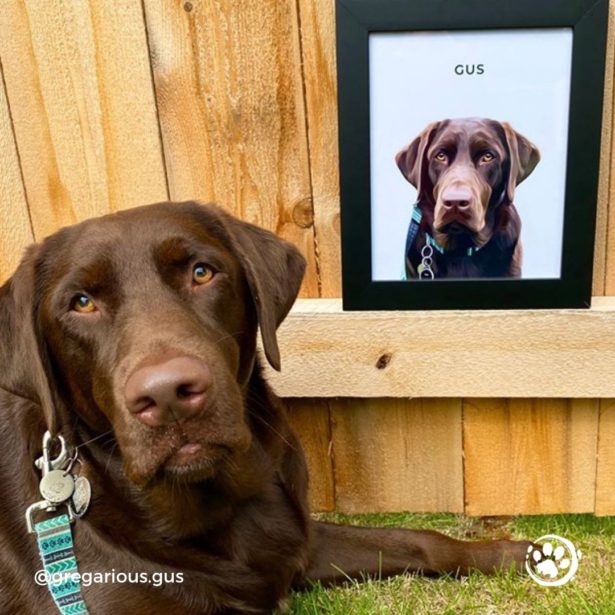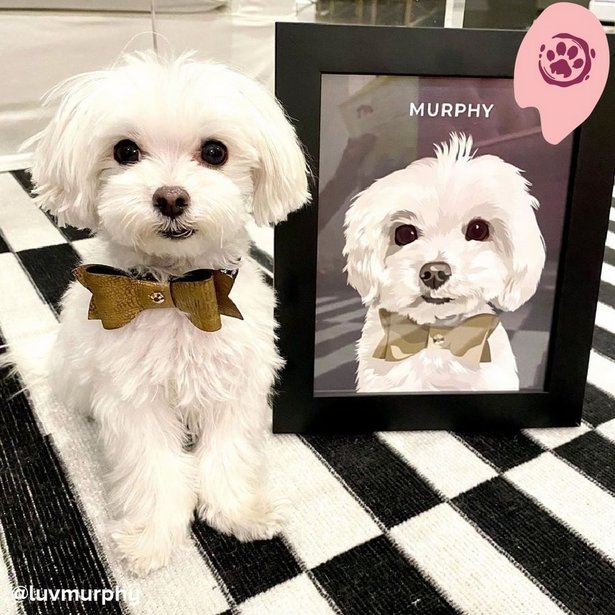 Valentine's Week will be here before we know it! We wanted to share with you a great company for gifting www.iconicpaw.com
Any dog-lover will be ecstatic to receive a personalized portrait of their furry friend! Iconic Paw offers a number of different styles, with one of the most popular being the Crowned King. This regal style really captures the pup's personality and works as a stellar piece to show to guests. Preserving our pets is essential, and a great way to do that is with art!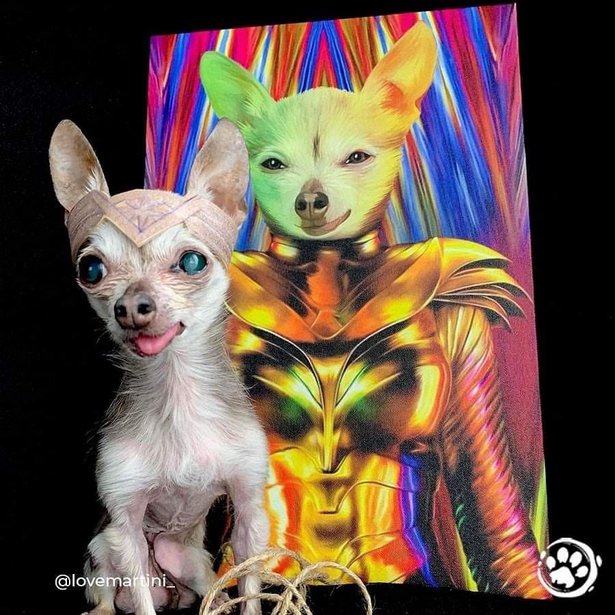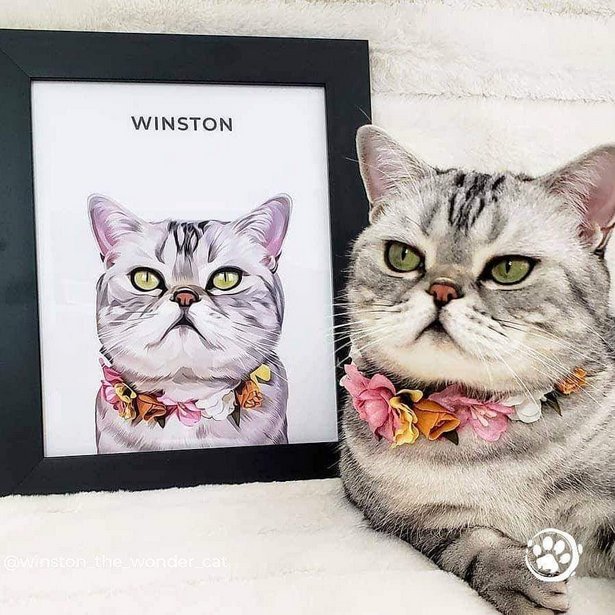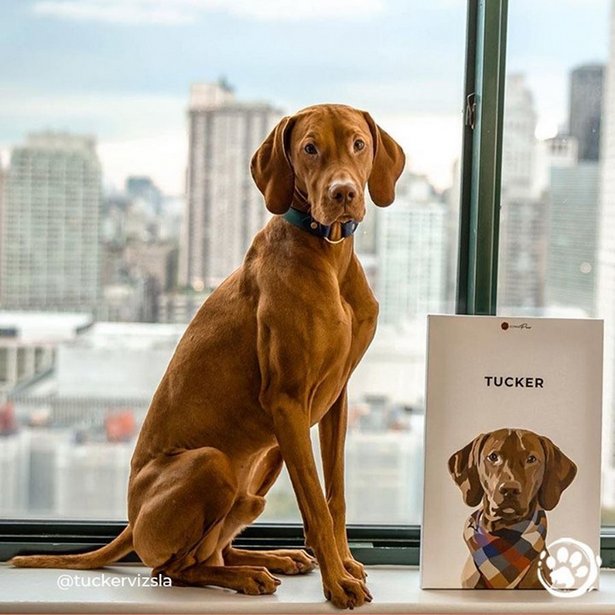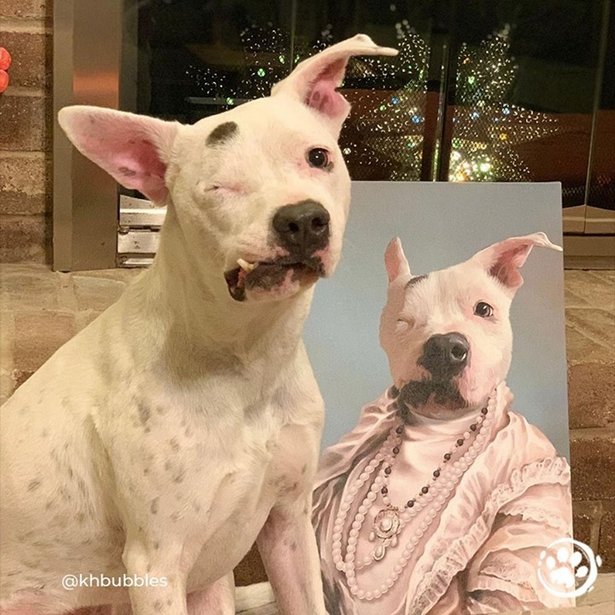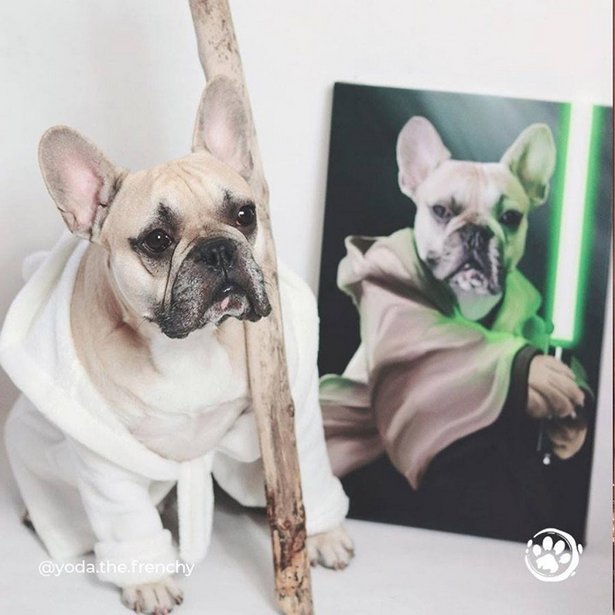 YORKSHIRE FIRM LAUNCHES REUSABLE ANTIVIRAL MASK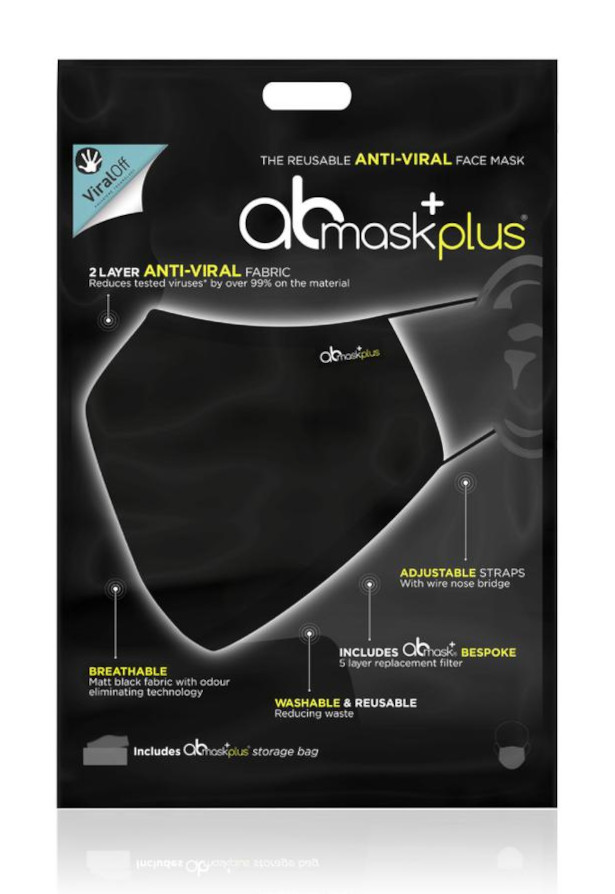 Huddersfield-based team behind health and eye-care specialist The Body Doctor have unveiled a new, reusable antiviral mask, proven to reduce tested viruses on the material surface by over 99% in just two hours.
The AB Mask Plus follows on from its anti-bacterial predecessor, created pre-COVID-19 to help clinically vulnerable people attend hospital appointments safely. Inspired by Production Manager Aden, who suffers from Cystic Fibrosis, the AB mask was helping keep people safe before masks became everyday wear for the nation.
The new AB Mask Plus comprises seven layers, with two layers of antiviral protected fabric and a five layer replaceable filter. The antiviral protection comes from a specially developed coating used, called Polygiene® ViralOff®, which is applied to breathable soft fabric that is washable. Each filter filters over 95% of non-oily, airborne particles and is effective for 40 hours' use. It has been tested on a number of respiratory viruses, including SARS-CoV-2 and while it cannot promise immunity, owing to the variety of ways these viruses can be transmitted, it can deliver a crucial reduction in viral load.
As COVID-19 restrictions continue to impact daily life, mask wearing is here to stay and much like with its other health and eye-care products, The Body Doctor is seeking to make life that bit easier with its range which are found on the high street as well as online.
The Body Doctor Production Manager and inspiration behind the original masks, Aden Bradley said: "AB Mask Plus is a timely and exciting addition to our product range and one I know will give people with health conditions like me, and now the wider public, a sense of greater confidence when wearing a mask.
"The fact that it can be washed and reused also helps mitigate the impact of mask wearing on the environment, another huge plus as we enter into a future that is likely to involve masks to some degree for months and possibly years to come."
For more information about the AB Mask Plus, please visit: www.the-body-doctor.com.
SPRAY A LITTLE LOVE WITH UP TO 50% OFF* FRAGRANCES AT THE FRAGRANCE SHOP
22nd January – 14th February 2021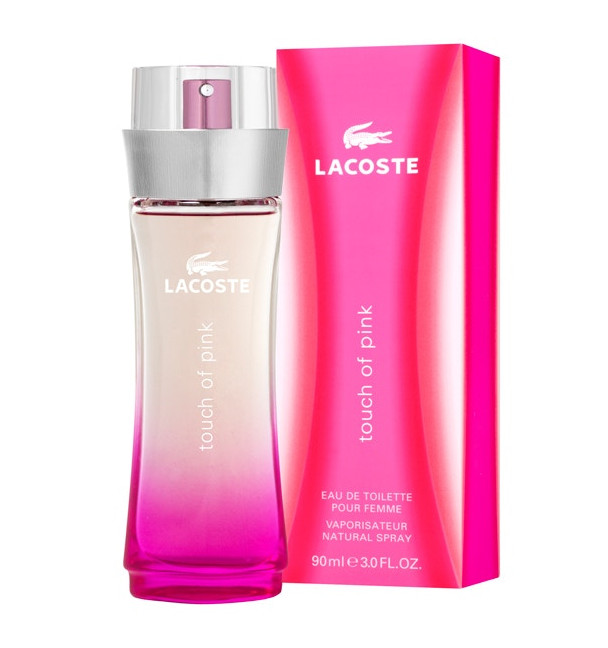 It's time to spray a little love this Valentine's Day with The Fragrance Shop. With up to 50%* off some amazing fragrances, spoil your Valentine or maybe even your BFF Galentine…​
​
So, whether it's your soul mate, a new flame or if you simply want to spoil someone special, make fragrance your gift of choice this Valentine's. ​
​
With up to 50%* off at The Fragrance Shop discover the perfect scent from brands such as, Marc Jacobs, Carolina Herrera, Jean Paul Gaultier, Armani, Diesel and many more. ​
The sale starts 22nd January and ends 14th February.
DEALS FOR HIM​
Diesel Tattoo, 50ml EDT Was £50.00 Now £32.00 SAVE £18.00​
Emporio Armani Stronger With You 50ml EDT Was £52.00 Now £49.00 SAVE £3.00​
Dolce & Gabbana Light Blue 125ml EDT Was £72.00 Now £49.00 SAVE £23.00​
Gucci 1981 Los Angeles 100ml EDT Was £45.00 Now £30.00 SAVE £15.00
DEALS FOR HER​
Versace Yellow Diamond 50ml EDT Was £55.00 Now £35.00 SAVE £20.00​
Lacoste Touch Of Pink 90ml EDT Was £58.00 Now £32.00 SAVE £26.00​
Jimmy Choo Blossom Special Edition 60ml EDP Was £49.00 Now £45.00 SAVE £4.00​
Georgio Armani Sky Di Gioia 50ml EDP Was £74.00 Now £65.00 SAVE £9.00​
Michael Kors Sexy Blossom 50ml EDP Was £60.00 Now £36.00 SAVE £24.00​
Marc Jacobs Daisy Love 50ml EDT Was £60.00 Now £52.00 SAVE £8.00​
Carolina Herrara Good Girl Supreme 80ml EDP Was £103.00 Now £98.00 SAVE £5.00
Stirling Distillery, in the heart of Scotland, is selling a special valentine's gift set of their recently launched Pink Lady gin.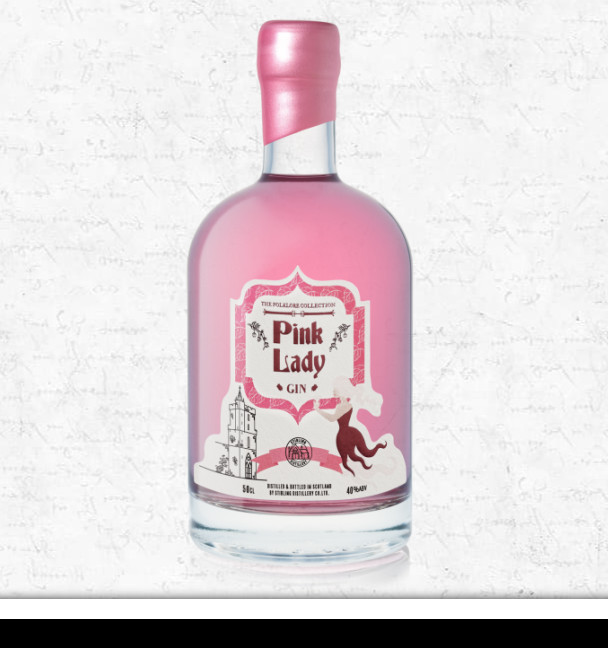 Combining a 50cl bottle and a 19fl copa glass, Pink Lady is a refreshing gin with 12 delicious botanicals including rose petals, pink peppercorns and pink grapefruit. It is delicately fragranced with juniper, spices and pepper to leave your taste buds craving more.
As part of Stirling Distillery's folklore collection, the Pink Lady gin was named after a famous local legend. The pink lady was a beautiful young noblewoman betrothed to a brave Scottish knight who died defending Stirling castle against the English in the siege of 1304. Shortly after his death, the pink lady also died, heartbroken at the thought of never seeing her love again. It is said that she can be seen wandering the castle and the kirk tower in the dead of night, dressed in her elegant and distinct pink robes. She was also known for a faint scent of rose-blossom.
In addition to their wide range of gins, Stirling Distillery also offers virtual gin tastings which have proven extremely popular over the past year. As part of the experience, you are provided with a selection of their most popular gins, given insights into the distilling process thanks to their in-house distiller, as well as offering Stirling Gin cocktail recipes and branded hand sanitiser.
The valentines gift set will be available to order online by Friday 22nd January.
About Stirling Distillery
Stirling Distillery, established in 2015, is steeped in Scottish history. Located in the shadow of Stirling Castle, central Scotland, it is the city's first legal distillery. Offering a range of gins and whisky's all with historic relevance, the distillery is usually open daily for tours, tastings and a weekly gin school. These will resume as soon as possible.
stirlinggin.co.uk
The Perfect Blend, a brand new Valentine's Day themed contemporary romance novel which will release later this month just in time for the holiday.
It can currently be pre-ordered to arrive January 26th on release day. This is the perfect book best friend, sister, significant other, or Hallmark movie fan. for Galentine's Day or Valentine's Day.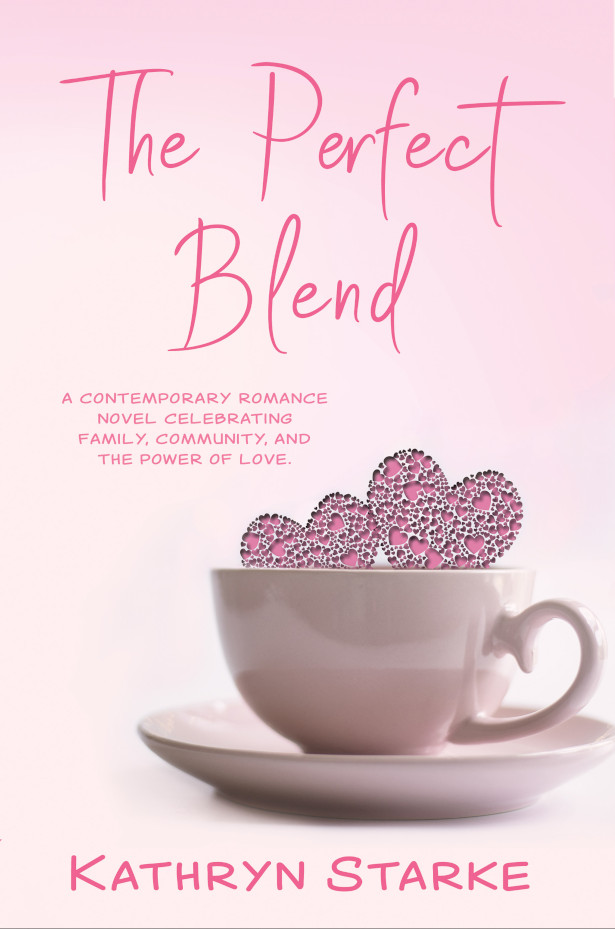 www.satinromance.com/authors/kathrynstarke/plend.html
Kathryn Starke Urban Literacy Specialist/Author/Keynote SpeakerCreative Minds Publications,
LLC www.creativemindspublications.com
Become a fan of literacy and learning today!
www.facebook.com/creativemindspublications
www.twitter.com/kathrynstarke
www.pinterest.com/kathrynstarke.
Yeedi #WFH Robot Vacuum with Quiet Mode – perfect for date night
Available on Amazon, Special $179.99 (reg $219.99)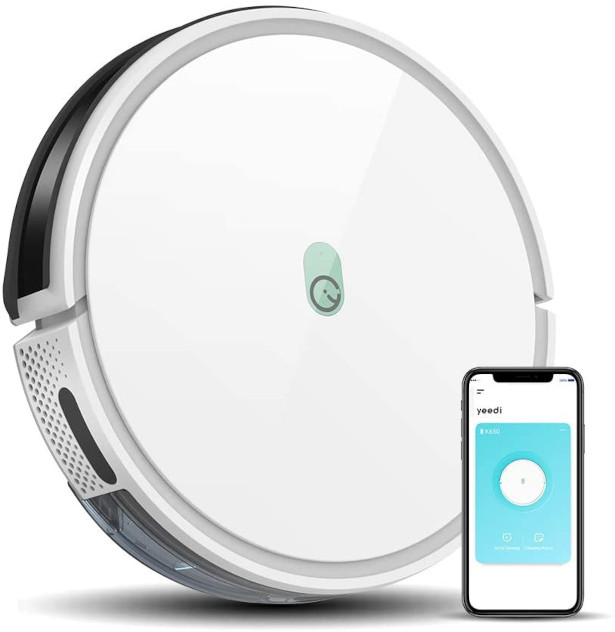 · Has Quiet Mode so you can use it on Zoom calls/while the baby is sleeping/without scaring your pets/on a virtual date
· World's largest dustbin for maximum cleanliness
· "Set & forget" app-controlled feature
· More info in their press kit
As Seen In: Apartment Therapy, BuzzFeed, Rolling Stone, and Motherly
TaoTronics Air Fryer with Precision Temperature Control – perfect for cooking a small or large meal for date night/Valentines Day
Available on Amazon, Special $109.99 (reg. $119.99)
· Serves family-sized meals (a whole chicken!) with Precision Temperature Control for consistent, chef-level cooking results — more info in their press kit
· No more dry, overcooked foods or burnt outsides with raw insides
· LED Touch Control, 11 Presets for favorite foods, and dishwasher safe nonstick basket + pan
Thinking of how to impress your pop-culture prince/princess this Valentine's Day? Look no further!

We've put together some great alternative gift ideas from pop-culture retailer Lost Universe, to treat the special someone in your life. From games to play with each other to limited edition collectibles – there's a little something for everyone!
Please find some quirky ideas below
To Spice Up Your Date Night:
Limited Edition That's What She Said (UK Edition)
Set yourself up for a wild night-in with the UK edition of the adult party game, That's What She Said, filled with twisted innuendos! Playing is simple, pair up a red setup card with a white phrase card and turn up the heat this Valentine's Day.
Price: £20.00 (Used to be £25.00)
Marvel Comic Book Playing Cards
The Marvel Comic Book Playing Cards are the perfect gift for the superhero in your life! These one-of-a-kind cards come with a decorative storage tin designed like a Marvel Comic Book too.
Price: £7.99
For Your Favourite Potterhead:
Harry Potter Captains Badge Medallion
Surprise the captain of your heart with this limited edition metal plaque featuring the Captain's badge from the Gryffindor quidditch team! This collectible item comes with a display stand.
Price: £10.00 (Used to be £20.00)
Luna Lovegood Mule Slippers (Size UK 5-7)
The Luna Lovegood Mule Slippers are a lovely gift for your Valentine this year! They are exceptionally cozy and perfect to wear around the house.
Price: £10.00 (Used to be £12.00)
For the Friends Fanatic:
Lobster Giclee Art Print
For the lobster in your life, the Lobster Giclee Art Print is a no-brainer! The digital print is produced on 300 gsm cotton paper and is delivered hand-rolled, ready to be displayed. The digital prints are available in A4, A3 or A2 sizes.
Price: £9.99 – £19.99
For the Disney Lover in Your Life:
Beauty and the Beast Enchanted Rose Desk Light
The ultimate testament of true love – the Beauty and the Beast Enchanted Rose Desk Light is the perfect gift for the one true light of your life! This touch-activated lamp is powered by USB (cable included) and comes enclosed in a glass case, just like the one in the Disney classic!
Price: £19.75 (Used to be £25.00)
Mickey and Minnie Mouse Heart Loungefly Mini Backpack
This mini backpack is the ideal gift for the Minnie to your Mickey! With hearts all over, spread the love with Disney's favourite couple this Valentine's Day.
Price: £75.00 (Pre-Order)
For the Star Wars Fan:
Darth Vader with Heart Valentines Pop! Vinyl Figure
Strengthen the force between you and your loved one by giving them this Valentines Pop! Vinyl Figure of Darth Vader. This is a sure-fire winner for any Star Wars fan!
Price: £12.00 (Pre-order)
The Mandalorian The Child Shaped Mug
The best way to show someone you care is to make them the perfect cuppa – even better when it's in a mug shaped like everyone's favourite character from The Mandalorian!
Price: £11.75 (Used to be £13.00)
For the Retro Gamer:
Pac-Man Retro Handheld Gaming Console
For the Player 2 in your life, the Pac-Man Retro Handheld Gaming Console will be a total hit this Valentine's Day! This portable game is perfect for a comfy day on the couch with your favourite gamer.
Price: £25.00 (Used to be £30.00)
DEWAR'S HOT TODDY GIFT SET
£41
DEWAR'S ABERFELDY DISTILLERY ONLINE SHOP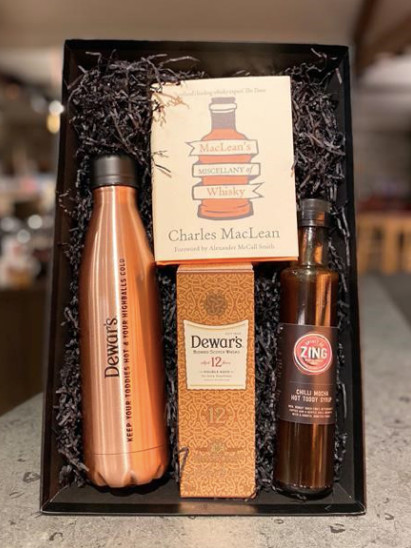 This hot toddy kit that can keep you company on cold evenings or on your daily walk with your valentine. Included is a bottle of Dewar's 12, Spirit of Zing Chilli Mocha Syrup and a 'Miscellany of Whisky' book by Charles Maclean.
Tasting notes of Dewar's 12 – extra smooth with hints of vanilla, dark caramel and sultanas.
OLD CURIOSITY LAUNCHES A VALENTINE'S DAY GIN GIFT BOX, FEATURING TWO OF THEIR ALL NATURAL GINS.

Scottish craft distillery, Old Curiosity, has launched a new limited-edition gift box ahead of Valentine's Day, perfectly capturing the spirit of the day, with its whimsical and charming packaging, designed to adorn and enhance a gin-lover's collection.
The Secret Garden Gift Box (2 x 20cl, 39% ABV, RRP £29.95) is distilled with botanicals grown in the distillery's Secret Herb Garden on the outskirts of Edinburgh. The Apothecary Rose Gin offers a familiar Turkish Delight flavour whilst the Pink Elderflower and Jasmine satisfies a sweeter tooth – but sugar free.
The Secret Garden Valentine's range not only includes this beautiful gift box but also a hamper service (contents; 2 x 20cl Gin, 1 x 5cl Gin, 1 x Herbal G&Tea, 1 x Honey, 1 x Garnish and 1 x Hand Sanitiser RRP £45) where you can pick and choose the perfect gift for any Gin-fanatic and tailor it to their preferences.
To create the perfect Apothecary Rose serve
Fill a Tall glass with ice
Add 50ml Apothecary Rose Gin
Top up with low sugar tonic
Garnish with Raspberries
To Create the perfect Valentine's Day Cocktail with Apothecary Rose Gin
Rose Negroni
25ml Rose Gin
25ml Campari
25ml Vermouth
Method: Stir over ice, strain
Rocks Glass, Large ice cube
Garnish: Orange peel
To create the perfect Pink Elderflower and Jasmine serve
Fill a Tall glass with ice
Add 50ml Pink Elderflower and Jasmine Gin
Top up with low sugar tonic
Garnish with Grapefruit
To create the perfect Valentine's Day Cocktail with Pink Elderflower and Jasmine Gin
Love Potion Fizz
50ml Elderflower Gin
15ml Lime Juice
15ml Elderflower Liquor
Top with prosecco
Method: Shake with ice: Gin, lime and liquor, Strain over cubed ice
Wine Glass, Rose petal ice cubes, Top with prosecco.
Hamish Martin, Director at the Old Curiosity Distillery, commented: "This year, it seems more important than ever to show the ones we care about, how much we love them. That's why we have put so much effort in to creating gifts that are guaranteed to make the ones we love, smile."
The botanicals used in both gins are carefully grown at The Secret Herb Garden on the outskirts of Edinburgh. The Secret Garden is an award-winning herb nursery with over 600 naturally grown and tended varieties of herbs and flowers which are picked, dried and distilled by hand to deliver the pure essence of nature.
The nursery is most renowned for the highly acclaimed and multi award-winning collection of premium, 100% natural, Secret Garden Gins which are stocked by some of the UK's most prestigious retailers and now exported to 11 countries around the globe. The distillery also produces ranges of teas, soaps and hand sanitisers.
The Secret Garden Gift Box is available now online at theoldcuriosity.co.uk.
To find out more about The Old Curiosity Distillery and their Secret Garden Gins please visit www.theoldcuriosity.co.uk.
A hug in a glass – gin cocktails for Valentine's Day 2021… Where the cosmopolitan couple meets an after hours Valentini… www.brockmansgin.com
After last year, what we all need on Valentine's Day is a hug. We bring you three cocktails each of which is tantamount to a hug in a glass. This is 2021, so it's out with the old and in in with the 'new normal'. Think of gin not solely as an aperitif or Champagne as the obvious go-to choice. English gin is the perfect way to celebrate Valentine's Day.
These Brockmans Gin cocktails, which taste every bit as glamorous as they look, take you through the evening.
Each recipe makes two drinks.
Brockmans Curious Blue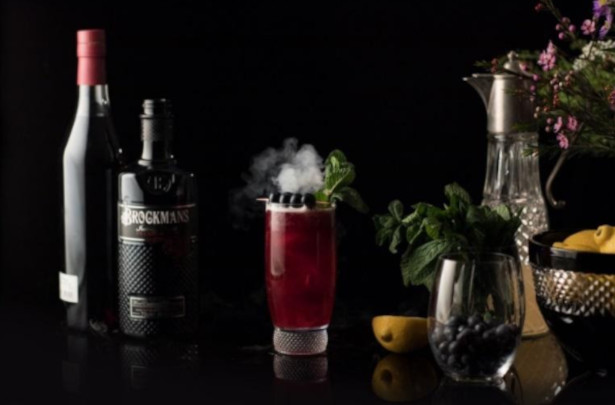 First up is the Brockmans Curious Blue, brimming with blueberry notes to complement this extraordinary gin, with its blueberry and blackberry notes.
Ingredients (serves two)
80ml Brockmans Gin
20ml Blueberry liqueur
20ml Lemon juice
120ml Blueberry puree (bought in a sachet or home-made using about 200g of fresh or frozen berries)
100-140ml Ginger beer
Garnish: Dry ice (optional); blueberries or mint
Method
Shake the first four ingredients with ice. Strain into tall Collins glasses filled with a few dry ice pellets topped with ice cubes and then top with the ginger beer.
Garnish each drink with a mint sprig and a knotted bamboo skewer or a cocktail stick with 3 blueberries.
The Cosmopolitan Couple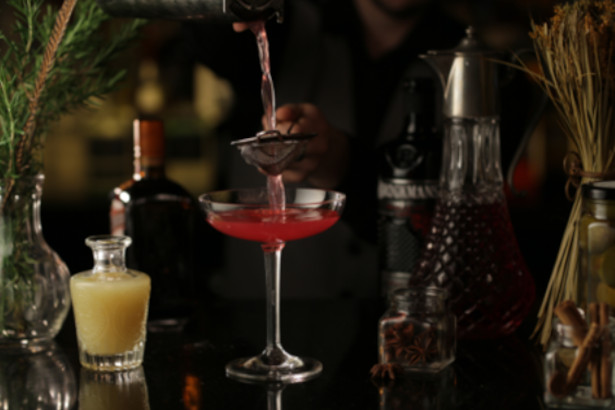 The second cocktail to fall in love with is The Cosmopolitan Couple, glamorously red and quite delicious, this allows the botanicals in Brockmans to shine through.
Ingredients (serves two)
70ml Brockmans Gin
30ml Cointreau
30ml Fresh lime juice
60ml Cranberry juice
Garnish: Lime
Method:
Add the gin, Cointreau, fresh lime juice, cranberry juice and a handful of ice into a shaker. Shake and strain into chilled stemmed glasses and serve each cocktail with a lime twist.
After Hours Valentini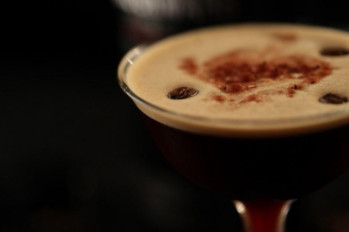 As night falls, complete a perfectly romantic evening with the rather indulgent After Hours Valentini. This is a drink which is truly, madly, and deeply desirable.
Ingredients (serves two)
70ml Brockmans Gin
30ml Mozart Dark Chocolate Liqueur
100ml Fresh espresso
To sweeten: add vanilla syrup, sugar syrup, or sugar cubes to required taste.
Garnish: Chocolate powder and coffee beans
Add the Brockmans Gin, chocolate liqueur and espresso into a shaker half-filled with ice and shake vigorously. Then strain into chilled Martini glasses.
If you like your coffee sweeter, simply add vanilla syrup, sugar syrup or sugar cubes before shaking.
Decorate with chocolate powder and fresh coffee beans.
Where to buy Find Brockmans Gin (RRP £34) at ASDA, Booths, Co-Op, M&S, Morrisons, Ocado, Tesco and selected speciality retailers and online retailers including the brand's own online shop: www.brockmansgin.com/shop where you can also find gorgeous Valentine's gifts for your cocktail-loving partner.
Website: www.brockmansgin.com Facebook: www.facebook.com/brockmans.gin
Twitter: www.twitter.com/brockmansgin Instagram: www.instagram.com/brockmansgin
Fender
Whether it be learning a love song together, or gifting someone the chance to explore their inner guitar player, Fender has all the options you could possibly need to strike a chord with your special someone.

Serenade your sweetheart – Fender Play subscription
The complete learning app from Fender, Fender Play, allows guitarists of all skillsets to easily learn a new skill or practise an existing one from the comfort of their own home by following step-by-step videos with the ability to track their progress. You can gift a 6 months subscription to Fender Play for just £49.99 (Amazon) or sign up for £9.99 a month directly from the Fender website (cancellable any time). Alternatively, with an annual subscription for £89.99, you get 10% of all gear on fender.com – whether you want to learn together, or perform for your partner, there's no doubt you'll leave your special someone swooning.
Seaside Soprano Ukulele Pack
The Seaside Soprano Ukulele pack (£89.99) is perfect for beginners, containing everything you need to begin playing right out of the box. With a padded gig bag, ukulele strings and a clip on tuner, you'll be equipped to pick up and play straight away. Also including a 3 month subscription to Fender Play, it's the perfect Valentine's lockdown activity for you and your partner to embark on together.
Malibu Player – California Series
The Malibu Player (£299) guitar from Fender's California Series is a small-body, short scale acoustic with a comfortable feel, allowing you to play for hours. With soft natural tones, it's the perfect gift to create romantic and intimate moments.
Keep things electric – Fender Player Series
The Duo Sonic (£549) guitar from Fender's Player Series is a small-bodied electric that's perfect for both enthusiasts and beginner players alike. Its comfortable shape means you can play for hours and focus on learning new chords and riffs. Made for people who love to experiment, the models in this series are the perfect gift for music lovers, with a range of colours from vibrant Seafoam Green to stylish Desert Sand, and include other interesting body shapes such as the Duo Sonic HS (£549).
LOCKDOWN LOVE FROM FATHERSON BAKERY THIS VALENTINE'S DAY
Creating delicious food, honestly made
To celebrate Valentine's Day as we live through COVID-19 lockdown 3, Fatherson Bakery has created three scrumptious mouth-watering creations born out of 'happiness is knowing there is cake in the oven'.
To suit all needs this Valentine's day when it comes to loving cake, Fatherson is launching a chocolate heart shaped Cake, two delicious Valentine's large Cupcakes and six Valentine Fairy cakes.
Award winning and known for creating delicious food that is the honestly made, the Fatherson's Valentine's range will be in store from early February across the UK, including Spar, Co-Op, Budgens, Londis, National and local Garden centres and Farm shops.
Famous for creating a 'taste of homemade' when it comes to baking, the Fatherson Valentine cake ranges use 'best in class' quality ingredients that are all locally sourced within the UK. Lovingly made by Fatherson artisan bakers, with a tried and tested Fatherson 'secret' recipe, the Valentine cake ranges feature fresh ingredients to replicate the same much-loved baking practices used in the home kitchen, but last up to 14 days.
And as one of the first eco-friendly bakeries in the UK, all packaging is 100% recyclable.
The Fatherson Valentine range includes:
Fatherson Bakery Chocolate Heart Shaped Cake
Lavishly layered with sweet red icing that melts in the mouth, this scrumptious Chocolate sponge Heart Shaped Cake is topped with gold dust and created big enough for two for you and your partner to share this Valentine's. Suitable of vegetarians.
RRP: £5.00
Fatherson Bakery Large Valentine's Cupcakes
Two delicious handmade vanilla and chocolate sponge cupcakes topped up generously with 'mouth-watering' icing and lightly sprinkled with gold dust and hearts. Suitable for vegetarians.
RRP: £4.00 for two cupcakes
Fatherson Bakery Valentine Fairy Cakes
For those of us that love to live Valentine's day beyond the 14th February, then you will love the Fatherson Valentine Fairy Cakes, housed in a box of six. Each chocolate and vanilla flavoured cupcake is topped generously with deliciously butter icing and finished with a gold dusting.
Suitable for vegetarians.
RRP: £2.50 for six fairy cakes

How about this as a gift idea – or to use in a recipe to spice up Valentine's celebrations … www.orrissandson.com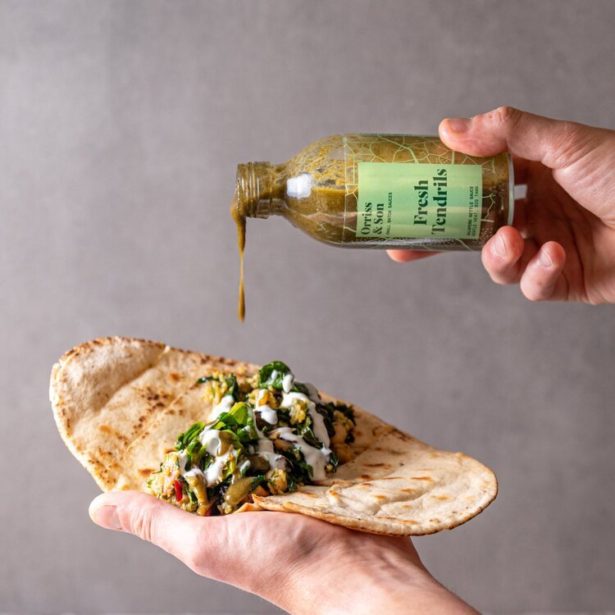 Here's the latest news from Orriss & Son – hot chilli sauces ..
Transform your home cooking – NEW Orriss & Son's chilli sauces bring another level of smart flavour to your table!
It looks like we could be set for a long winter so, to stop the blues setting in, why not add a dash (or more) of NEW Orriss & Son's fermented chilli sauce to liven up your plate and your Valentine's celebrations?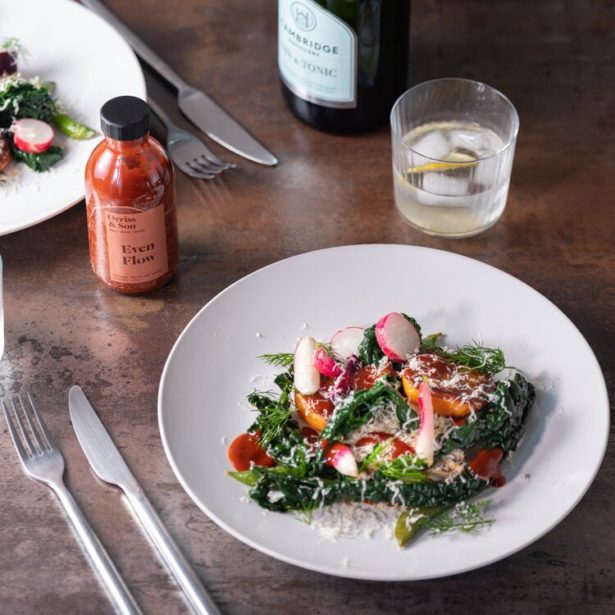 2020 has seen many of us getting more creative in the kitchen and experimenting with taste experiences from around the world to liven up everyday dishes, elevating them to something truly special. Now there's a new weapon to add to your cookery arsenal. Produced in small batches to ensure maximum freshness and recipe integrity, NEW Orriss & Son is a deliciously punchy, specialist collection of fermented chilli sauces, that are vegan and gluten free. Orriss & Son Small Batch Sauces bring out the best in any dish, from adding a little tang to midweek meals to impressing family and friends with a dinner party extravaganza. Whatever your preferred usage, these game changing sauces will certainly pack a spicy kick and easily up the gastronomic ante to make mealtimes miles more exciting.
Examples of how Orriss & Sons sauces can work their magic include: as a marinade for fish, meat, vegetables or meat-free substitutes; added during cooking to increase the flavour intensity of a dish; dropped into a dressing to take salads to a whole new dimension; shaken into slow-cooked, braised favourites to cut through the richness of any long cooked dish or simply splashed neat onto a finished recipe to take homemade delights to another level. These incredibly versatile sauces really are the ideal way to customise your cooking and broaden your culinary horizons without having to leave the comfort of your own home!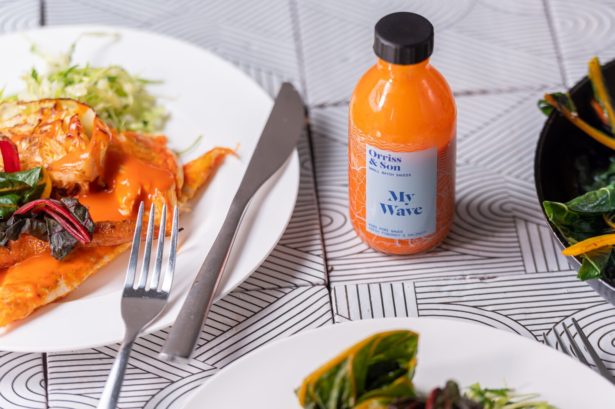 The Orriss & Son bottles of 'saucery' also represents a healthy addition to your plate. A good source of protective antioxidants plus vitamins and minerals, chillies are a great addition to a nutritious, balanced diet. All in all, these three carefully crafted chilli condiments combine authenticity and deliciousness with ultimate convenience and health benefits. Choose from:
'Even Flow' – the one that started it all. Orriss & Son's original recipe hot sauce, based on fiery and fruity habaneros plus red and smoked chillies, tomato and apple juices to deliver that defined 'hit'. The hottest of the range and seriously addictive …
'My Wave' takes inspiration from the heat of the classic and now familiar piri-piri seasoning. Fresh and dried chillies are combined with red peppers, tomatoes and cider vinegar along with the traditional lemon, bay and garlic, to bring a fresh piquancy and balanced salinity to a host of dishes. You always need more piri-piri!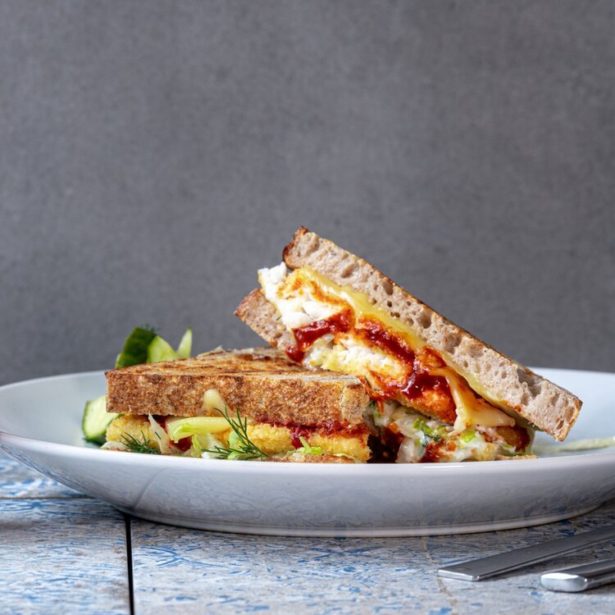 'Fresh Tendrils' is based on the subtle heat of fresh green jalapeños, balanced with green peppers, apple juice, earthy nettle and mint to impart a vibrant acidity in a tasty green sauce. We think of it as a gentle heat… transforming into a big tang!
Here's our quick-fire guide to choosing your perfect palate partner:
· Enjoy the chilli heat and tingle only a habanero based hot sauce can provide? 'Even Flow' is for you!
· Love the tangy spice of green jalapeños but wary of going all-out? You'll love 'Fresh Tendrils'.
· Somewhere in the middle? The balanced piri-piri heat, sweetness and salinity of 'My Wave' is the ideal choice.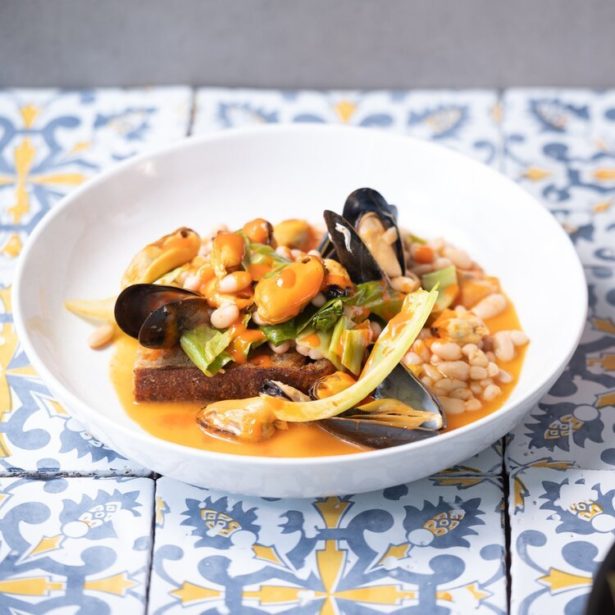 Lovingly created by David Underwood – chilli enthusiast, globetrotting chef and former co-owner of Steak & Honour in Cambridge (famed for their honest, next level American style burgers) – this trio of sauces brings to life his passion for well-rounded, balanced flavours to enrich any cooking and eating occasion.
NEW Orriss & Son Small Batch Sauces retail at £7.25 for a generous 200ml glass bottle and are available online from www.delishops.co.uk or directly from the Orriss & Son website www.orrissandson.com. Handcrafted in Cambridgeshire, a donation from the sale of each bottle also goes to www.wateraid.org. a WASH charity which changes millions of lives every year, working in 28 countries to provide clean water, decent toilets and good hygiene.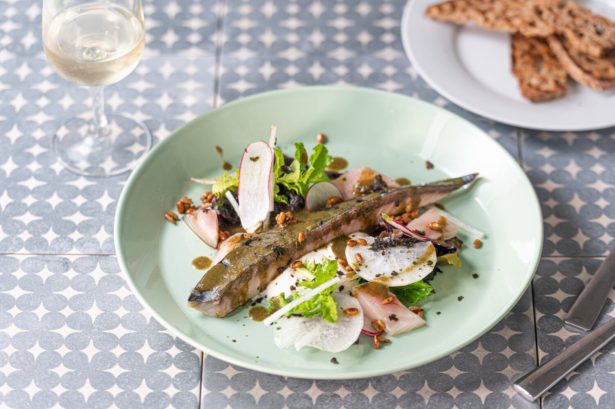 Unique T-shirts and Hoodies by, artist David Cantu and Pink Ribbon Foundation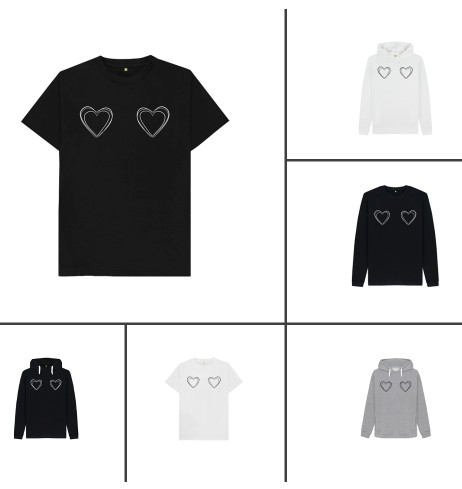 Artist David Cantu and Pink Ribbon Foundation have come together to help raise essential funds to support those affected by breast cancer.
The focus on these beautiful and minimalist figurative heart line drawings, which give a nod to self-love and the importance of self-checking – the perfect message.
There are three simple t-shirt designs available in either white or black – in two styles, unisex or fitted, and in a range of sizes (£19 each with a 25% donation to the Pink Ribbon Foundation for each one sold). Two designs have also been created that are printed on 100% recycled paper (£20 each with 25% donation to the charity).
Each t-shirt is produced by Teemill – a UK company whose sustainable approach to manufacturing is close to the Foundation's heart – and made using GOTS* cotton, recirculated water and renewable energy, in factories where workers are cared for in an environment which is clean, light and modern. The printing of each item is done to order, meaning zero waste and 99% of items are shipped the next day in plastic-free, funky paper packaging.
For images please click here
Additional details:
Hearts (unisex) hoodie in black, white and grey – £40.00 with a 25% donation to the Pink Ribbon Foundation for each one sold Hearts (unisex) sweater in black, white and grey – £35.00 with a 25% donation to the Pink Ribbon Foundation for each one sold
T-shirts- £19 each with a 25% donation to the Pink Ribbon Foundation for each one sold
With Love x' Chococo's Valentine's Day Range for 2021
Share the #lockdown love this Valentine's Day 2021 with Dorset-based artisan chocolatier Chococo. The team has created a collection of gorgeous chocolates that will lift lockdown spirits on Sunday 14th February.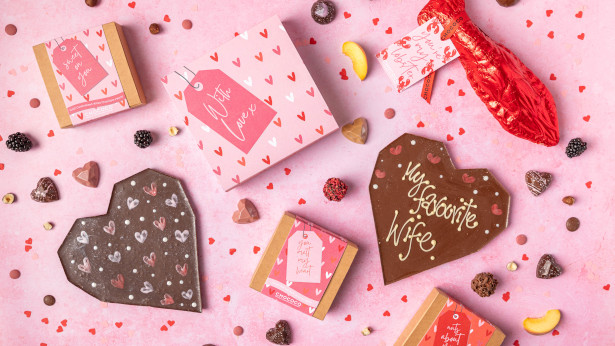 Aspiring lovers can select from the following gifts: freshly handcrafted Valentine's selection boxes, edible chocolate heart boxes filled with chocolates, personalised chocolate hearts, its popular chocolate lobsters, NEW DESIGN chocolate hearts and a NEW tailor your own Valentine gift bag.
As well as working with fine single origin chocolate, including their bespoke 45% house milk chocolate made with Venezuela origin cocoa beans, and Raisetrade chocolate produced in country of origin by Chocolaterie Robert in Madagascar and Casa Luker in Colombia, Chococo has been a pioneer in being one of the first UK chocolatiers to make truly fresh chocolates with local ingredients and no additives or preservatives. Championing local, seasonal produce is part of the DNA of Chococo and over the last 18 years they have worked with food and drink producers across the South West using local honey, preserves, fruits, herbs, wines, spirits and fresh Dorset cream to craft its mouth-watering, and deliciously unique, creations.
Their passion for flavour has resulted in them winning 100 fine food awards to date including; Great Taste Awards, International Chocolate Awards & Academy of Chocolate Awards. Claire and Andy were also voted Dorset's Food Hero in the 2019 Dorset Food, Drink & Farming Awards in recognition of their support of all things local since they set the business up back in 2002.
Chococo also cares about the impact of its packaging on the environment and always has done – for example, since launch in 2002, its iconic selection boxes have had cardboard grids inside to hold each chocolate in place, never plastic trays. Today, 100% of their Valentine's range is in plastic-free packaging which is either compostable or recyclable. For more information, please see the notes to editors section.
All the items listed below are available online on its website www.chococo.co.uk.
The 2021 Valentine's Day range includes:
NEW Valentine Gift Bag tailored by you (£33.50) A truly romantic gesture, a gorgeous Chococo gift bag featuring a selection of Valentine's themed products chosen by the customer. Each bag contains a Valentine selection box filled with 16 chocolates to share including such flavours as Peach Bellini, Dorset Mure, Passionfruit Caramel, Vanilla, Cherry and Hazelnut praline. Then, amours can select variants of the following two items; a 75g Valentine's Heart (select from origin milk, dark or crunchy honeycombe-studded) and a box of nine small-faceted hearts (select from smooth hazelnut praline-filled milk chocolate hearts, sweet gold chocolate hearts studded with crunchy cocoa nibs or dark chocolate hearts filled with award-winning Dorset sea salt caramel).
Chococo's Valentine's Selection Boxes to Share (Large £24 – 25 chocolates/ Medium £18.00 – 16 chocolates) Say it with these delicious selection boxes packed with Chococo's handcrafted chocolate hearts, gems and truffles. As these selections include two of each flavour inside, they are perfect for sharing. Flavours include new ruby chocolate & griottine cherry, new recipe Dorset Mure, crafted with Mure liqueur created by Dorset-based masterchef winner Mat Follas & Dorset-made bramble jelly, new recipe Peach Bellini, award-winning Dorset Sea Salt Caramel, crunchy roasted cocoa nibs in Gold caramelised white chocolate, smooth Hazelnut praline, Raspberry truffle, award-winning Passionfruit caramel, award-winning Rhubarb and Madagascar Vanilla truffle.
NEW LOOK Chocolate Faceted Heart Box filled with Hearts and Gems (£15.00/150g) This beautiful faceted heart shaped box is handmade from Chococo's bespoke house 45% Venezuela origin milk chocolate. Lift the lid to reveal a selection of chocolate hearts and gems inside: Peach Bellini, smooth hazelnut praline, Gold caramelised white chocolate & crunchy cocoa nibs, Griottine cherry in ruby chocolate, Dorset Mure and award-winning Dorset Sea Salt Caramel. This heart box is presented nestled in tissue inside a kraft box tied with pink ribbon.
Large Milk & Dark Chocolate Personalised Hearts (£15.00/200g each) Send some chocolate love this year with these gorgeous naturally coloured & hand-decorated hearts. Love birds firstly choose a 45% Venezuela origin milk or 67% Madagascar origin dark chocolate heart, and then their personal message (up to 25 characters) to be hand-piped for them by the Chococo chocolatiers in chocolate. And what's more, each heart is hand-wrapped in compostable packaging with a recyclable gift tag and ribbon. And if that isn't enough, the dark chocolate heart is also naturally vegan-friendly.
Large Milk, Dark & Honeycombe-studded Chocolate Hearts (£12.50/200g each) These delicious chocolate hearts come in 45% Venezuela origin milk chocolate or 67% Madagascar origin dark chocolate. The pure chocolate hearts are hand-decorated, with a delightful naturally coloured mini hearts and white dots pattern, whilst the crunchy honeycombe-studded hearts are dusted with edible shimmer. All are hand-wrapped in compostable packaging with a recyclable gift tag and ribbon. The dark chocolate and honeycombe-studded dark chocolate hearts are also naturally vegan-friendly.
Foiled Chocolate Lobsters with a NEW Gold Lobster (£10.00/125g) Lobsters are supposed to mate for life and as Chococo was founded in Swanage, on the Dorset Coast, creating theses handmade chocolate crustaceans for aspiring cupids to declare their love seems fitting. Choose from a pink-foiled milk chocolate lobster made from 45% Venezuela origin milk chocolate or a red-foiled dark chocolate one made from 67% Madagascar origin dark chocolate, which is also naturally vegan-friendly. NEW for this year is a gold-foiled Gold Lobster made from gold caramelised white chocolate for a nostalgic sweet caramel taste.
The world renowened French purveyors of all the little food luxuries in life, Petrossian.
Their Valentine's offerings below, are for lovers, best friends, those living their best life alone and big families (COVID restrictions applying)…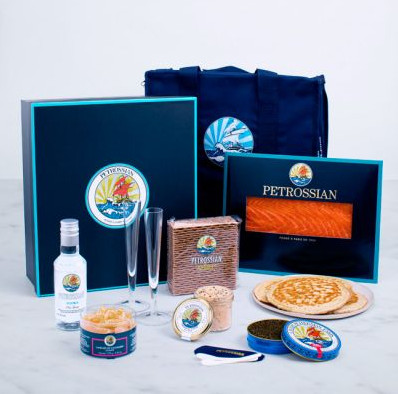 The nation may still be in lockdown this Valentine's Day, but that doesnt stop the great British spirit from powering on and celebrating this cherished day at home…whether you are spending it with a loved one, a friend in your bubble, or the dog, there is no reason why you shouldn't spoil yourself and those you love.
We may not be able to gaze into the eyes of our loved ones across a packed restaurant this year, but Petrossian, the world renowned French purveyors of caviar, smoked salmon and tarama amongst other products, are on hand with elegant and unique offerings to create the perfect setting…and who says this is saved for Valentine's, there is always Galentines on the 15th February too!
In addition, ordering with Petrossian has never been easier, since it launched its UK online boutique at the end of 2020, they guarantee to deliver within 24 hours in England and offer same day courier service within London on request, free for all orders above £120. All products are delivered in a branded, insulated cooler box with ice packs to ensure your goodies arrive fresh, chilled and ready to serve (or store in the fridge)
FOR THE LOVERS:
Les Yeux Dans Les Yeux Dinner Set from £255
Loved ones won't believe the lengths you have gone to with this, when really all you have done is set the table (we won't tell if you don't).
This dinner set comprises the very finest seafood specialities. To start with, indulge in Caviar and Classic Petrossian Vodka for the perfect pre dinner pairing. This is then followed by smoked salmon blinis and a luxuriously creamy and flavoursome tarama with caviar on rye Croustissian®. Before finishing with some sugary delights in the shape of candied ginger peels to end on a sweet note.
The set also contains everything needed to serve caviar and Vodka (mother-of-pearl tasting spoons, Vodka flutes and a collector's insulated bag).
FOR THE BESTIES:
Le Tête-à-Tête Caviar Set – from £175
This set is perfect for those who want to celebrate with their best friend, comprising 2 tins of 30g or 50g of caviar, 2 mother of pearl tasting spoons, 2 Petrossian 5cl vodka miniatures, 2 vodka shot glasses, all presented in a branded Petrossian metal box…cheers to that!
FOR THOSE LIVING THEIR BEST LIFE ALONE
Chocolate Pearls with Vodka, White Summer Truffles, Truffle Smoked Salmon or Goose Foie Gras
Choose from a whole range of individual products, either consumed on their own or as part of a delectable selection. Products include the Coupe du Tsar® smoked salmon with truffle. Flavoured with black truffle and truffle salt, this smoked salmon is an innovation from La Truffe by Petrossian, and will surprise and delight. Perhaps you prefer a whole goose foie-gras, which is served in a clipped glass jar, ideal for preserving the exquisite flavours and aromas. For the vegetarians, why not try a jar of the Carpaccio of White Summer Truffle, and for the sweet toothed, a branded tin of chocolate pearls with vodka.
FOR GROUPS (complying with COVID restrictions!)
French Hamper – from £99
Are there more than two of you in your household? Then why not treat the whole family to a hamper this valentines, for under £100!
Including::
200g of Duck Foie Gras
3 Generous Hand-slices Smoked Salmon
50g of Wild Salmon roe
100g of Classic Tarama with Cod Roe
30 Mini Blinis
100g of Chocolate Truffle and Black Truffle
Packaged in a limited edition, insulated bag
For more information please visit www.petrossian.fr/uk_en
America's #1 Fruit Snack Brand Welch's Launch Fruit Snacks Mixed Fruit Valentine's Day Heart.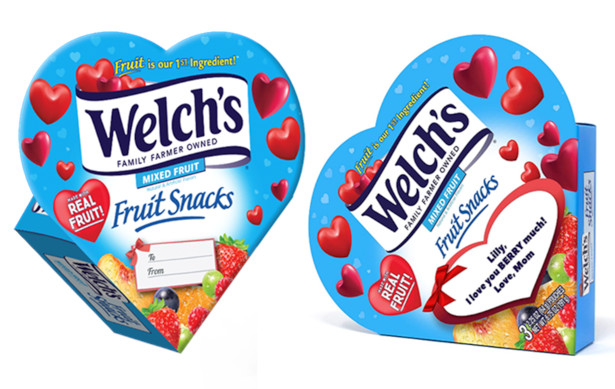 YOUTUBE | TWITTER | FACEBOOK | PINTEREST | INSTAGRAM
Just in time for the holiday and the perfect gift for anyone, the new 2021 limited-edition offering features custom Valentine's Day-themed graphics and are bursting with delicious flavor, just like the fruit snacks you already know and love. Perfect for spreading the love this season, Welch's Fruit Snacks Mixed Fruit Valentine's Day Heart is available:
· At CVS and Walgreens ($5), where each box features a "To/From" signable panel making it easy to add a handwritten touch for your Valentine.
· On Amazon ($13.95) and easily shipped straight to your Valentine's doorstep. The best part? It's completely customizable! At checkout, simply enter your personalized message (up to 20 characters) for your Valentine and it will be printed directly on the Welch's Fruit Snacks Heart-Shaped box.
*Note, availability will be updated within the next few days.
· Contains (3) 2.25oz Pouches of Mixed Fruit, Fruit Snacks in each Heart-Shaped box
· Valentine's Day design with "To/From" signable front panel at CVS and Walgreens ($5)
· Customizable option on Amazon! Personalize your family's favorite Fruit Snack for Valentine's Day by entering your 20 character message in check out on Amazon ($13.95)
· Made with REAL fruit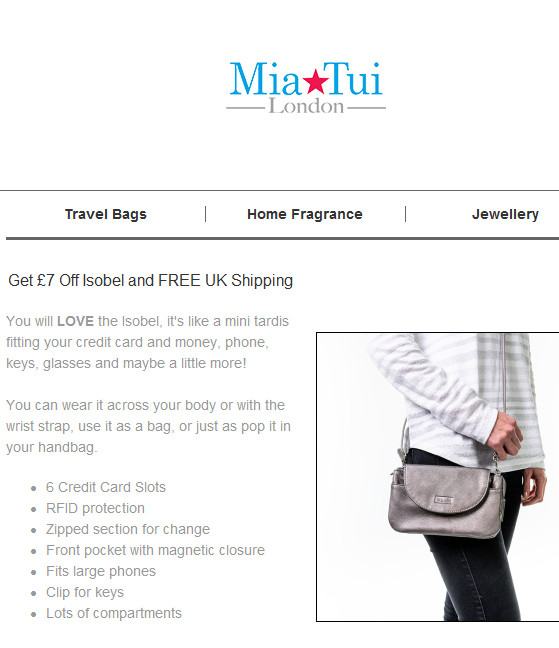 Singstagram
Valentines Guide – Custom Love Songs!
Music videos for Mother's Day and Father's Day.
The response has been amazing.. People LOVE them!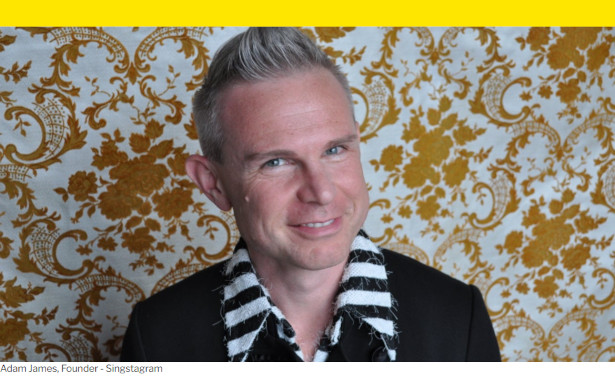 "Between laughing and crying I can't believe that song you sent. The best gift I have ever received. I love you!" – Roger, San Francisco
Singstagram is like the celebrity shout out app Cameo, except the person receives a custom song that's all about them! In the form of a music video.
I will write and record a custom song for their Valentine. Make them an actual Singstagram. And they have the option to add a custom lyric sheet that they can easily print themselves and frame.
Here is my website with examples of Singstagrams and also a reaction video: https://singstagram.square.site/
singstagram.square.site/about
A Les Mills On Demand subscription is that perfect combination of physical fitness and mental health, wrapped around incredible shared virtual experiences, for under $120 a year. In fact, 6 million people work out with Les Mills at home and in a gym each week.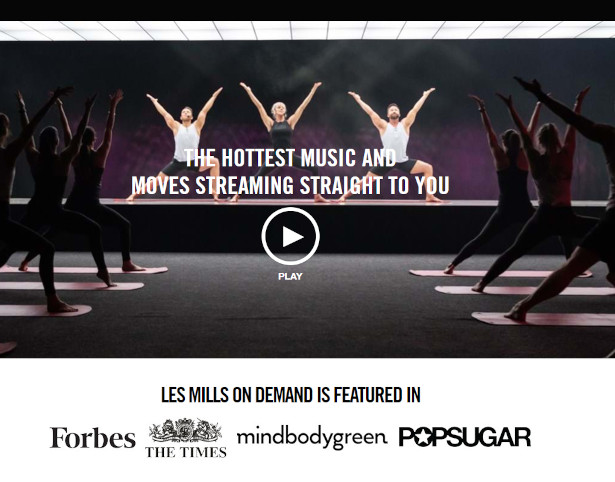 With a Les Mills On Demand subscription, members get all-access to 1000+ online workouts so they can find the right workouts to match their fitness levels. It includes a variety of strength, cardio, HIIT, dance, flexibility, and other workouts – ranging from 15-55 minutes – powered by science, and proven to get results. With popular classes from the gym such as BODYPUMP, BODYCOMBAT, BODYFLOW, all are taught by highly-trained expert presenters to motivate, inspire and change lives through fitness.
There is no equipment needed to start. But there are weight and equipment-based options, so members can choose workouts with or without. And, 15+ workouts are added every month, so members can mix it up or try something new.
Plus, members can join the join the online global fitness community which is a safe, private and motivational Facebook group of fans that motivate each other.
To access a free 30-day trial and for subscription information: www.lesmills.com/us/ondemand/
StrongBoard Balance – The Ultimate Stability Trainer and V-Day Gift
strongboardbalance.com
Looking for the ultimate Valentine's Day gift for your partner? Introducing you to StrongBoard Balance. If they're trying to build their home gym or want to take their first step into at-home fitness, this stability trainer takes all floor and weight routines to the next level – a totally expedited workout like none other.
Whether they already have a home gym or hit the trails every day, StrongBoard takes all floor and weight routines to the next level for improvements in balance, strength and agility.
As the future of gyms hangs in the balance, at-home workouts are the way to go. To support everyone's unique fitness journey, every StrongBoard purchase includes access to an expansive Exercise on Demand channel with hundreds of different exercises at various difficulties that anyone can follow along with.
Prior to Covid, this fitness tool was used predominantly in gyms, by sports teams and professional athletes, now available to everyone on StrongBoardBalance.com.
Lunalis Cosmetics
lunalis-cosmetics.com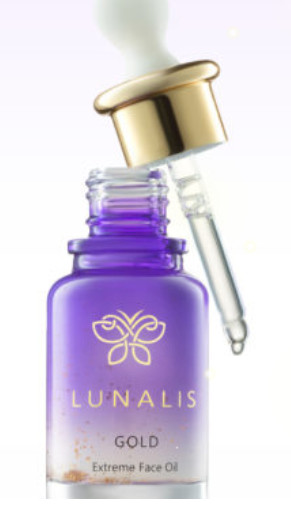 As we continue to navigate life in a global pandemic, self-care has become more important than ever. We're collectively under a lot of stress, and creating rituals around the things that make us feel good is a great way to soothe the anxieties we're faced with daily. One way we can do this is by taking care of our skin, no matter our age. We're proud of our universal products that promote radiant, glowing skin for all ages and skin types. At the root of each product is the resilient prickly pear cactus, a potent beauty elixir from our native Morocco that boasts hydrating, anti-inflammatory and anti-aging benefits. We also believe that skin care should be clean and non-toxic, which is why we never use parabens, sulfates, synthetic fragrances, artificial colors or dyes in any of our formulas. Our Extreme Facial Oil is our star product, a luxurious treat infused 24-karat gold that nourishes and softens the skin without clogging the pores. It's packed with antioxidants that protect against free radicals and UV damage while stimulating new cell growth. Massaging it into the skin with your fingertips or our amethyst roller makes for a beautiful, relaxing ritual to start or end your day with. For those seeking a bit more hydration, our Hydra Renewal Cream helps promote a gorgeous glow while also sealing in moisture, an essential benefit for the colder months of the year. It's whipped, light-as-air texture delivers all the hydration the skin craves without ever feeling heavy or greasy. Ever since masks became our new normal, many of us have been dealing with "maskne," or clusters of blemishes that crop up around the chin, lower cheeks, and nose. Our Skin Revival Clay Mask is a natural detoxifying treatment that helps fight maskne, unclogging congested pores while boosting clarity and firmness. Unlike many of the harsher clay masks out there, ours is ultra-gentle, making for a great spot treatment or as an allover mask—even for sensitive skin types. For more information please visit our website at www.lunalis-cosmetics.com .
POSTAL PETALS:
www.instagram.com/postalpetals/
www.postalpetals.com/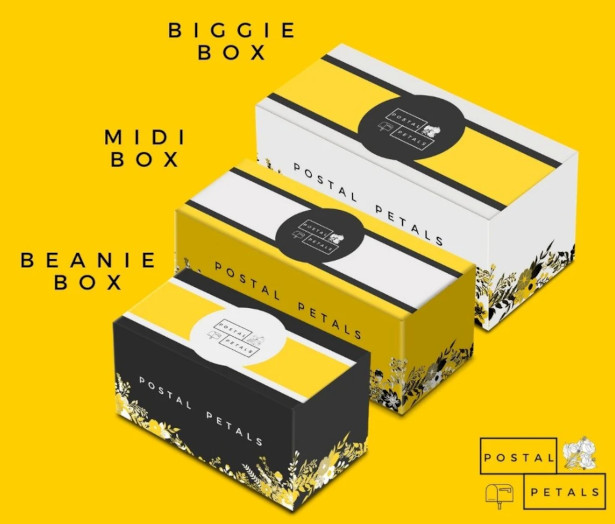 Postal Petals is a farm-direct bulk bloom box delivery service for DIY floral arrangements. We operate much like a farm-to-table produce box service, shipping handpicked boxes of fresh, seasonal flowers from one of our nearly 20 domestic, eco-friendly farm partners. Shipping across the continental US, our website offers consumers a selection of carefully curated bloom boxes featuring each farm's seasonal best, all at a competitive price point when compared to a traditional flower retailer. In addition to flower care and design tips found on the website to assist with creating DIY arrangements, we offer a series of private and semi-private virtual flower arranging workshop experiences to provide a fun and engaging activity with co-workers, friends and family while getting design tips from a floral professional. Postal Petals offers three box sizes, each including between six to 15 bundles of fresh flowers for clients to design and arrange as they wish. Boxes range in price from the $89 Beanie Box to the $179 Biggie Box and are available as either a one-time purchase or as a regular delivery service with one of our subscription options. Each box arrives within 36 hours of harvest, ensuring a longer shelf life.
Parents are always looking for advice on child raising but don't realize that it might come from the most unlikely of sources – their own children, especially one with special needs. This Valentine's Day, share a story of how one son's love changed this father's life for the better and allow others to let Sean's love, kindness, and gratitude touch their lives, too.
In Live Like Sean: Important Life Lessons from My Special-Needs Son, entrepreneur, advocate, and former Chairman & CEO of the 2014 Special Olympics USA Games TJ Nelligan reflects on the remarkable life of his beloved special-needs son, Sean, who passed away in 2019. Sean was born with intellectual disabilities that never prevented him from living a full, rich life or from profoundly touching the lives of everyone around him. Inspired after his son's sudden passing, Nelligan provides a first-person perspective of seeing the world through Sean's eyes, who taught the world more than it could ever teach him.
TJ's story is very relatable to all of us on how our lives may not be what we had originally planned, but this does not make it any less spectacular. Live Like Sean is a feel-good book that is desperately needed right now so that we all may have hope and see the good in people.
Kendal-Valentino
PassionOfValentino@gmail.com
Passion Project
Just In Time For Valentines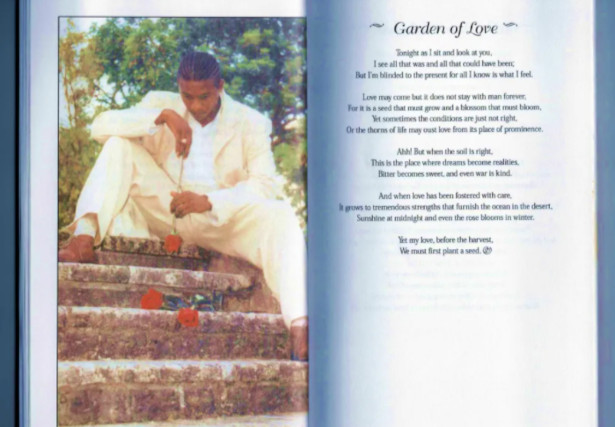 Recently released on Amazon, Passion: The Art of Making Love and War.. Passion: The Art of Making Love & War expresses love as the unbiddable, ungovernable, uncontrollable force that can overthrow empires, completely subduing the will of the individual. It posits the erotic love in terms of its beauty, sincerity and its purity. Yet it portrays this love according to its opposites as it is ancient and classical, yet bold and modern, the best kept secret yet bellowed from the mountaintop, passive and patient, yet heated, passionate and combustive in a single moment. Love is viewed as forceful and potent in terms of its consistency from one generation to the next in relation to God, humanity, romance, nature and society. Contrastingly, the book depicts in the Art of War, man's inhumanity towards man in terms of race relations as well as political and socio-economic privileges. In this regard, the message speaks to and encapsulates what is needed today in America and other countries around the world in terms of equal rights, liberty and justice. The driving thrust of The Art of War is that the only thing that power respects is power and the only thing that force respects is force. In essence, Passion The Art of Making Love and War captures and encapsulates the pulse and the passion of a people.
As for the integrity of the work, to be a poet, one must have the ability to see beyond the superficial and despite the synthesis of rhythm, style and cadences, the poet must possess and master the craft of speaking to the hearts of men in a voice that touches the soul of his society, such is the same, whether in dance, painting, sculpture, music or any artistic creation. Passion: The Art of Making Love and War is simply a reflection of my life's mantra and modus operandi, which is, "As one man can indeed make a difference,
my commitment to the next generation is that I will leave to them, a world, in a greater condition than the one that I was born into."
Kendal-Valentino
www.caribmagplus.com/life-experiences-inspires-bahamian-poet-in-new-work-from-love-to-women-to-spirituality/
Gifts of Love – The "Write" Stuff for a Valentine's Day Love Letter
Whether writing a love letter this Valentine's Day or hoping to receive one, Levenger – the best-known-and-loved name in classic items for the home and office – has beautiful and functional gifts that will make anyone's hands and heart happy.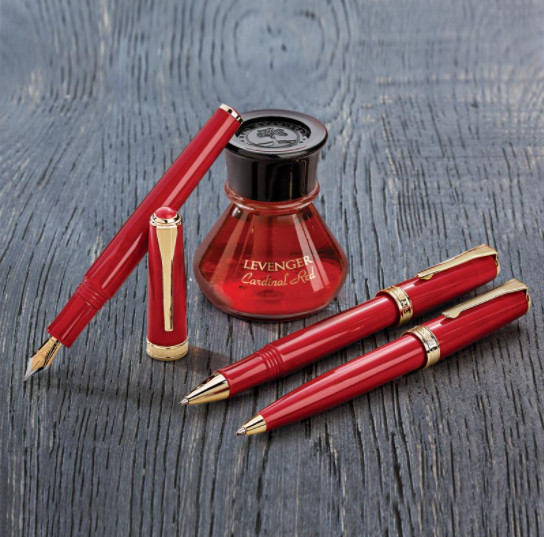 The iconic Levenger name stands behind a legacy of quality and excellence, encompassing artfully designed items ranging from fine pens, stationery, and notebooks to leather accessories and the company's award-winning Circa® notebook system for organizing work, home and studies. Driving creative expression and productivity, each product inspires and delights.
Their entire Valentine's Day Gift Guide ishere, and below are several items that make perfect gifts of love:
True Writer Classic Red and Gold Fountain Pen – $59
Be ready to make a statement with this vibrant red fountain pen with striking gold accents. As always, the True Writer is perfectly weighted and balanced for a comfortable writing experience. An exclusive Levenger design. Includes both fine and medium nibs.
Montblanc Muses Marilyn Monroe Pearl Fountain Pen + Montblanc Ladies Edition Bottled Ink – $1,015 + $40
Treat your loved one to luxury with this iconic pearl fountain pen that reflects the style of Marilyn Monroe. The design of the Muses Marilyn Monroe was inspired by the quintessential Ferragamo high heels that Marilyn wore, reflecting her femininity and sensuality. The color of the writing instrument reflects the iconic white dress that she famously wore in the film "The Seven Year Itch." The shape of the clip with pearl recalls her jewelry and love of pearls.
Accompanying bottled ink was inspired by the design and color of Marilyn Monroe animation.
Quilted Travel Jewelry Case – $119
Inspire future (hopefully!) travels with the slim design that easily fits into your suitcase. Quilted full-grain leather case helps you store and organize your jewelry safely. Carry on or put into a travel bag. Luxurious microsuede interior keeps jewelry protected from scratches. A perfect gift for the traveler in your life.
Prestige Circa® Foldover Notebook – $49-$59
Work from home in style with the only notebook you may ever need to own. The cover of this genuine leather discbound notebook folds back and out of the way when you're writing and adds long-lasting durability and elegance to everyday notes.
Art Deco Rollerball Pens – $35
His and hers, these pens stand alone as an art piece, but also a fine writing instrument. Its brass barrel and lacquer-coated cap are weighted so it glides on paper as you write. Available in Gold/Black, Rose Gold/Black, Rose Gold/White or Gunmetal/Grey.
And just for him…
Bomber Jacket Circa® Jotlet – $39
Inspired by the jackets worn by WWII fighter pilots, the Levenger intrepid Bomber Jacket Collection in pebbled leather promises stalwart service in your own daily adventure. This hand-sized leather jotter is great for on the go note-writing. Add a monogram for a personal touch.
The perfect unique – yet unconventional – special gift Valentine's Day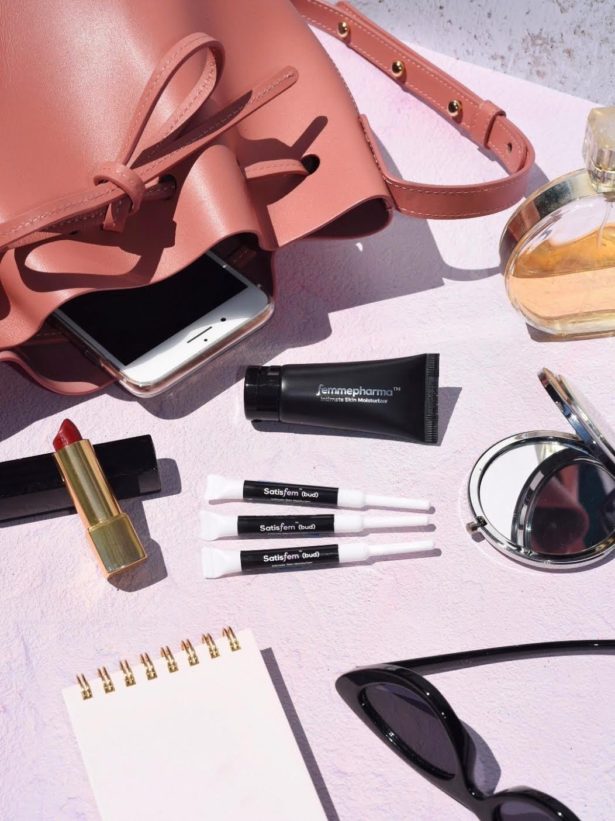 FemmePharma provides products to manage intimate skin dryness, pain, and itching for women of any age.
We moisturize our faces daily, but what about our intimate area? It needs hydration too!
This can be a taboo and embarrassing topic, but it shouldn't be. What's more fun thanpampering yourself or your partner?
And of course, the better you feeldown there, the more you will be in the Valentine's Day mood. ❤
FemmePharma's products offer intense hydration with ingredients such as Hyaluronic Acid and vitamin E:
• Satisfaite is an FDA-cleared personal lubricant and moisturizer for vaginal dryness, pain, and itching.
• Satisfem is an intimate skin moisturizers for vulvar dryness, pain, and itching.
www.FemmePharma.com
facebook.com/FemmePharma
www.instagram.com/femmepharma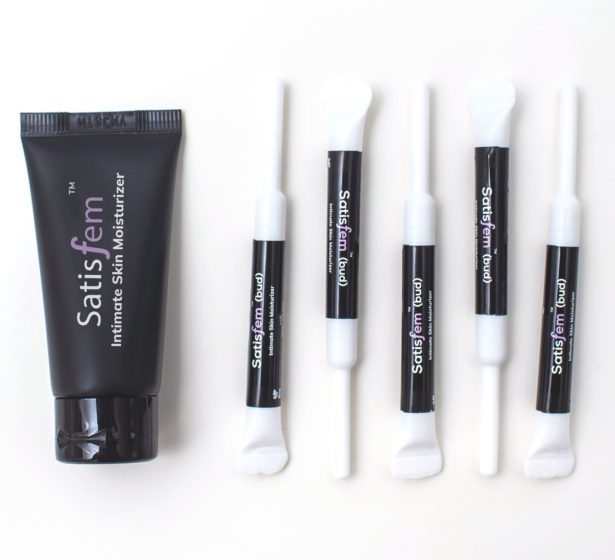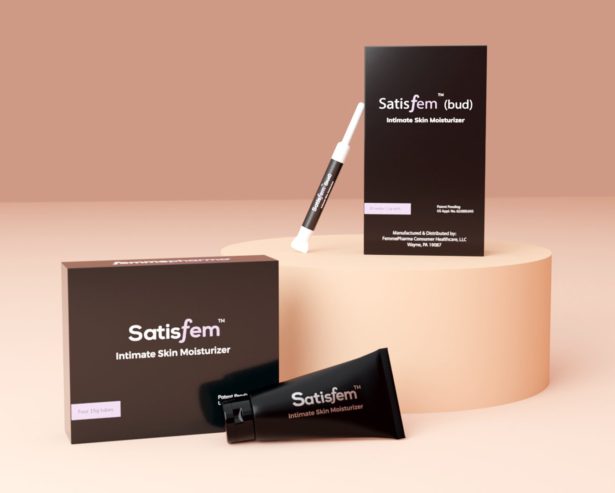 Sully & Vanilla
www.sullyandvanilla.com
Fun & Whimsical Valentine's Gifts for All!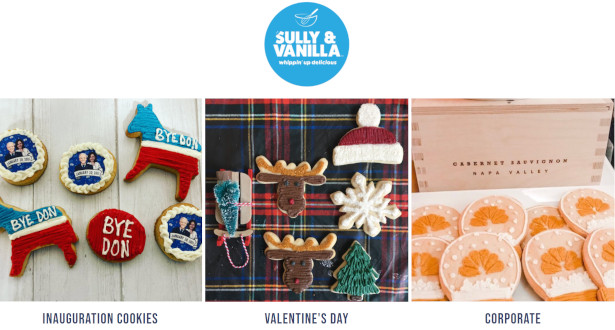 Sully and Vanilla is a woman owned bakery located in NYC that creates whimsical, creative, fun, delicious treats for people of all ages.
Most popular are our cake pops(also, cake pop decorating kits), cake cones (also, cake cones decorating kits), decorated cookies(also cookie decorating kits) and themed cakes. We honor requests for events, themes, seasons, colors, and holidays.
Check out our website www.sullyandvanilla.com instagram @sullyandvanilla
to get an idea what our style is and what we can produce.
How about giving the gift of travel to come? It's something to look forward to for when we can see the world again.
www.byway.travel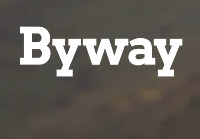 With a Byway gift card, you can introduce friends and family to the joys of slow travel, whether it's a solo adventure across the Cornish coast or a trip for two in the Scottish Highlands.Totally Covid-proof, the gift cards never expire and are valid on all UK and European holidays. Prices start from £50.
Built during the current pandemic, while the brakes have been on global travel, Byway has created a new type of slow, hyper-personalised holiday, taking travellers off the beaten path by train, boat and bike. It's mission is to build a post-Covid world in which flight-free holidays are normal, and a vibrant travel ecosystem flourishes away from the beaten path.
FROM MANCHESTER GIN, WITH LOVE
MAKE VALENTINE'S A NIGHT WORTH STAYING IN FOR WITH THE ULTIMATE COCKTAIL KIT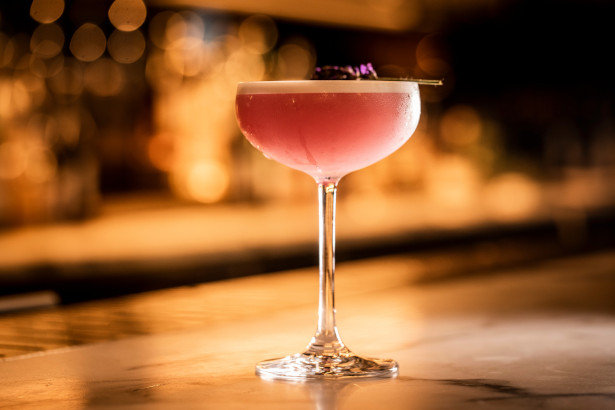 Just because couples need to spend the most romantic night of the year at home in 2021, doesn't mean they need to cancel Valentine's Day all together.
To help celebrate, The Spirit of Manchester Distillery, home to Manchester Gin, is launching the ultimate cocktail kit to shake things up for a date night at home.
The Valentine's Cocktails at Home Kit is the perfect way to spend Valentine's Day, whether it's to accompany a home-cooked feast or easy-peasy takeaway. The limited edition kit contains not only the ingredients for some amorous cocktails for two, but a step-by-step video guide from Seb Heeley and Jen Wiggins, Manchester Gin founders and Master Distillers.
These extra-special kits will be available from £75 and contain a full-sized bottle of Manchester Gin Raspberry Infused, all of the ingredients to make three delicious Valentine's cocktails each – including the much loved Clover Club and two other Three Little Words' favourites – a video hosted by Seb and Jen, recipe cards showing you exactly how to make each drink, and a selection of beautifully paired chocolate truffles from local chocolatier, Cocoa Cabana.
Numbers are strictly limited, so sign up in advance to secure your set and get exclusive early access. Head to Manchester Gin's website to place your order from Friday 22nd January.
Manchester Gin co-founder and Master Distiller, Seb Heeley, said: "2021 might not have given us the happily ever after we all wished for just yet, but that doesn't mean we have to cancel the most romantic day of the year. The response to our at-home cocktail kits last year was phenomenal, so we decided to create an extra-special one for Valentine's Day.
"We are suckers for romance so we want to bring a bit of fun and some great cocktails to people at home. Just because we can't reserve our favourite cosy table in a cocktail bar or enjoy a candlelit dinner in a romantic restaurant doesn't mean there can't be a bit of love in the air."
If your loved one simply has a passion for good old G&T (we wouldn't blame them if they did!), why not treat them to a bottle of Manchester Gin. From sweet Raspberry Infused to citrusy FAC51 Haçienda, herbaceous Wild Spirit to the classic Signature, there's a flavour for all gin fans. All are available in a beautiful gift set containing tonic and glasses – perfect for G&Ts for two.
Signature: 500ml £35, 42% ABV
Raspberry Infused: 500ml £35, 40% ABV
Blackberry Infused: 500ml £35, 40% ABV
FAC51 Haçienda: 500ml £35, 42% ABV
Wild Spirit: 500ml £35, 40% ABV.
Overboard – Navy Strength: 500ml £45, 57% ABV
Luxury G&T Gift Set – £56
All available to order from manchestergin.co.uk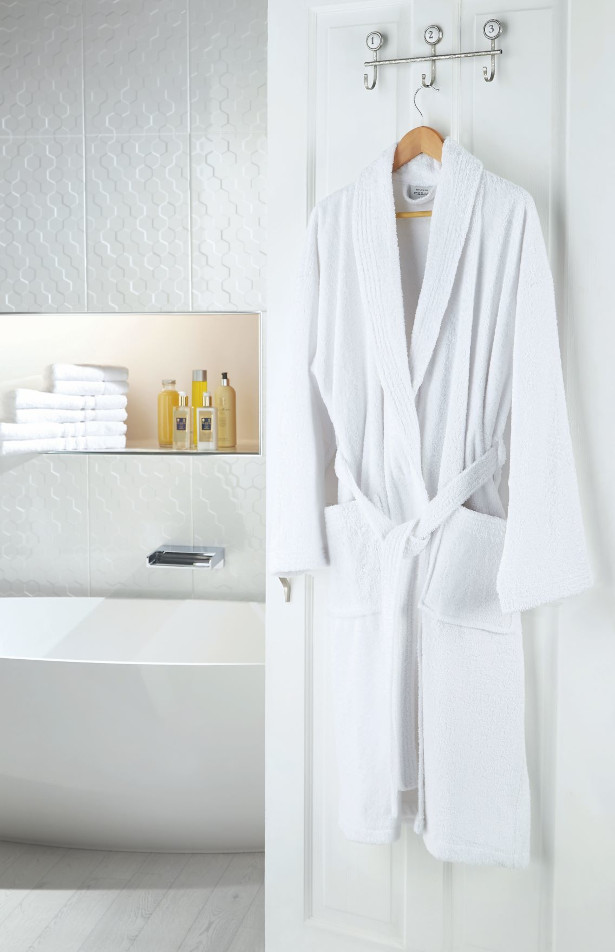 Continue with those good intentions for 2021 with a focus on health and selfcare. Keep your pillows and mattresses clean and fresh by fitting mattress and pillow protectors. Take some time out to relax; take a long soak and pamper yourself just a little. Invest in some new fluffy towels or a luxurious bathrobe to really indulge. Mediterranean Linens are offering 30% off all of these products from 20.1.21 Until 6.2.21. Visit www.mediterraneanlinens.co.uk and insert SELFCARE30 at the checkout to receive your discount on these products.
Valentine's Day Recipe Chocolate Dessert
Nothing screams Valentine's day more than an indulgent chocolate-based dessert, and with many of us celebrating the day of love at home this year, why not try your hand at whipping up a truly delicious 'Mandarin Chocolate Mousse' to get those tastebuds tingling!
Mandarin Chocolate Mousse (gluten-free): if you're a fan of chocolate orange, you'll love this zesty mousse. A delicious indulgence for whatever your Valentine's day agenda. Whether you want to impress a special someone with a delectable dessert or just want to treat yourself, this could be the recipe for you that will definitely have you wanting to save room for dessert.
Mandarin Chocolate Mousse
Gluten-free
Serves 4
Prep time: 20 minutes
Ingredients: Mandarin Gelatine:
· 1 can (300g) Del Monte® Mandarins in Juice
· 50ml water
· 25g caster sugar
· Zest of half an orange
· 12g gelatine powder – 1 sachet
Ingredients: Chocolate Mousse:
· 120g dark chocolate, chopped
· 25g butter, cubed
· 1 tsp instant coffee
· 3 large eggs, separated
· 2 tbsp caster sugar
· 150ml whipping cream
Method:
1. Drain the mandarin oranges and add the juice, water, sugar and orange zest into a saucepan and let simmer over medium heat. Turn off the heat and sprinkle the gelatine powder into the liquid. Whisk until the gelatine dissolves completely then divide into four dessert glasses, distributing the mandarin oranges equally among them. Leave to set in the fridge for 3 hours.
2. Add the chocolate, butter and coffee in a bowl and set over a pan of simmering water. Gently stir to help it melt. Once melted, remove the bowl from the heat and set aside until lukewarm. Stir the egg yolks into the chocolate mixture, one by one.
3. In a separate bowl, use an electric whisk to mix the egg whites to soft peaks. Using a low speed, gradually add the sugar and mix to stiff peaks. Fold into the chocolate mixture, then fold in the rest gently. Pour the mixture over the mandarin gelatine. Cover and chill in the fridge for at least 3 hours until set.
4. When serving, whip the cream to soft peaks. Top each glass with a spoonful of whipped cream and chocolate shavings.
Show the Planet Some Love and Gift a Treedom Tree this Valentine's Day

Show your loved one you care this Valentine's Day with the gift of giving back to the planet. This unique gift of planting a tree is not only a thoughtful gesture, but capable of making a big difference on the lives of smallholder farmers and on the environment.
Treedom is the first platform in the world where you can plant and gift a tree remotely and then follow its story online. Each tree planted through Treedom is geolocated and photographed with an individual online page to allow you to follow your tree's journey and growth, as well as tracking how much CO2 your tree absorbs.
Not only supporting our planet, Treedom also provides farmers with support such as additional income, food security and all-important sustainable agroforestry techniques. This means that buying a Treedom tree helps farmers grow sustainable farms in 17 different countries.
Available from just €14.90, go green this Valentine's day, and give the perfect gift to your perfect match at www.treedom.net/en/.
Think Outside the (Chocolate) Box
If you're looking to mix it up from the classic box of chocolates, or bouquet of flowers this Valentine's Day, why not gift Treedom's Cacao tree as the perfect surprise gift for your other-half. Treedom trees are given their own geo-located online page where their owners can follow through photographs uploaded by the farmer who planted the tree. Think outside the box and give chocolate in a different way with the Cacao Tree from €14.90 at www.treedom.net/en/
Thoughtful Presents for Long-Distant Lovers
If you're not able to be beside the one you love this Valentine's Day, Treedom has you covered! Show the love of your life how much you care from afar by giving them the Love Is In The Air package. This Treedom package allows you to plant two trees, and as each tree is geolocated and photographed, with an individual online page, you can watch your trees grow together. So, send a tree to the one you can't see, and make a big difference to the environment this Valentine's Day. Comprised of the Cacao Tree and Banana Tree, choose the Love Is In The Air Package for €34.90 at www.treedom.net/en/.
Presents under £20
Made a pact to stick to a budget this year? This Valentine's Day, choose to give your partner the greatest gift. A gift made great not by its size, but by its value and impact. Treedom is the first platform in the world where you can plant and gift a tree remotely and then follow its story online. Each Treedom tree is geolocated and photographed, with an individual online page. Give your significant other a Treedom Tree this Valentine's day and make a big difference on the lives of smallholder farmers and on the environment. Choose the Cacao Tree from €14.90 at www.treedom.net/en/.
Gifts for a New Partner You Don't Know What to Buy For
If you're in the early stages of a relationship and aren't sure what to get them, then never fear. Treedom is the first platform in the world where you can plant and gift a tree remotely. Dedicated to improving the planet, Treedom allows you to plant a tree remotely and watch its journey online, including details on how much CO2 your tree is absorbing. Begin your relationship by planting a Treedom tree, and enjoy watching its progress together. Choose the Coffee Tree and a host of others from €18.90 at www.treedom.net/en/.
Gifts for Your Eco-Warrior Girlfriend
For those whose girlfriend has made a promise to help the planet in 2021, why not give them the gift of CO2 being offset in their name! Trees from Treedom are planted where they're needed most in the world and farmers will update each individual page with photographs and location of the tree as it grows. Choose the Leucena Tree meaning generosity from €24.90 and it will offset 700kg of CO2 at www.treedom.net/en/.
The Boyfriend who has Everything
What do you get your boyfriend who already has everything already? Treat them to something different with a Treedom tree! They'll be able to follow the story of their tree online, watching as it grows through as it's geo-located and photographs will be uploaded to its individual online page. Spark some excitement this Valentine's Day with a Grevillea tree meaning patience from €27.90 at www.treedom.net/en/.
Gifts if You're Dating a Vegan
For those giving Veganuary a go this year in an effort to be more eco-conscious, why not treat them to the gift of a Treedom tree. Dedicated to improving the planet, Treedom allows you to plant a tree remotely and watch its journey online, including details on how much CO2 your tree is absorbing. Encourage your boyfriend / girlfriend to keep to their Veganuary resolutions with an of-the-moment Jackfruit Tree from €34.90, available at www.treedom.net/en/