Valentine's Idea! Like to Quad? His and hers road legal quad bike or buggy? >> QUADZILLA QUADS ZFORCE 1000 www.quadzillaquads.com ROAD LEGAL!
£10,499 +on the road charges: www.quadzillaquads.com/2018-Z1000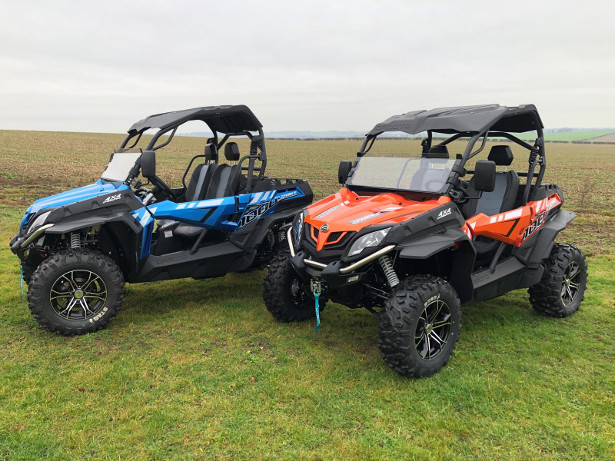 the ZFORCE  1000cc buggy is an awesome present for him or her! Or a way for the husband to get his off road fun but by saying it's a gift for the wife!?
The ZFORCE 1000.
Find out more at :- www.quadzillaquads.com/2018-Z1000
About QUADZILLA
We started out with just the R100 kid's quad over 25 years ago, born out of a passion for racing. We now offer a wide range of quads, buggies, UTVs and SSVs. We love what we do, we test our own machines on and offroad and keep bringing you new products to get excited about!
Visit our website for more information on our kids quads, road legal ATVs, buggies and more: www.quadzillaquads.com. If you're looking for official parts and accessories, we have a dedicated parts website: www.quadzillaparts.co.uk.
We are the exclusive manufacturer and wholesaler of Quadzilla products, CFMOTO, Aeon and Access across the UK and Ireland; with ATV and UTV dealers in every county.
Quadzilla are the UK`s largest supplier of on and offroad quads and buggies. We've been the market leader for over 10 years.
Awards
Quad Manufacturer of the Year – Quad Mag.
Excellent Marketing Award – CFMOTO Award.
Top 9 Distributor in the world – CFMOTO Award.
Best Small Family Business 2017.
UK's largest independent family run importer of ATVs, SBS and UTVs.
Products
Quadzilla sports quads: Aeon Cobra 400, Aeon Supermoto 400.
Quadzilla utility/agricultural/touring quad bikes: Terrain 450, Terrain 500 facelift, Terrain 550, CFORCE 450, CFORCE 520, CFORCE 550, X8, CFORCE 850XC.
Quadzilla junior range: starts with the Buzz 50cc, R100, Aeon Minikolt, QZR 80, and up to the Pro Shark 100MX – not for novice riders!
We also sell buggies for adults and children from our Quadzilla Wolf buggy, Wolf XL, Cheetah 150, our UFORCE 500, 800 and, ZFORCE 1000.