VITHIT PROJECTS 38% GROWTH IN UK MARKET FOR 2018
Aiming to conquer 50 international markets by 2022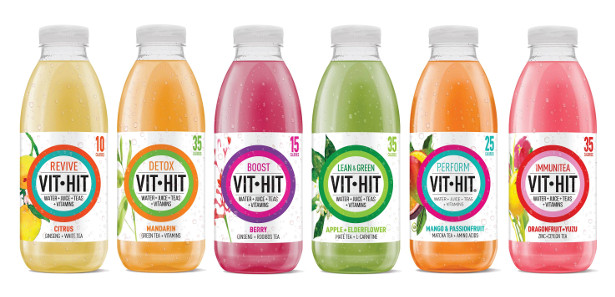 FACEBOOK | TWITTER | INSTAGRAM
London, 21 August 2018: VITHIT, a low-calorie vitamin drink infused with Vitamins, Juice, Tea and Water, is predicting 38%[1] growth this year.
Set to dominate the UK drinks industry, VITHIT is expecting to build on its success of 64% year-on-year sales growth in UK retail since 2017.[2] As a result, VITHIT is set to become a global leader selling in 50 international markets by 2022.
Already the market leading health drink in Ireland, Iceland and the fastest growing in Belgium, it won't be long before the UK follows suit. VITHIT is already leading the functional beverage category across all its national retailers including: Sainsbury's, Boots, WHSmith & Tesco, with some stores selling over 160 units weekly.
Capitalising on the changing tastes of the nation for healthy alternative drinks, VITHIT is set to become the 'go to' low-calorie drink. Completely self-funded to date, VITHIT will be increasing its international markets from 13 to 15 by breaking into both Australia and the UAE by Q4, 2018.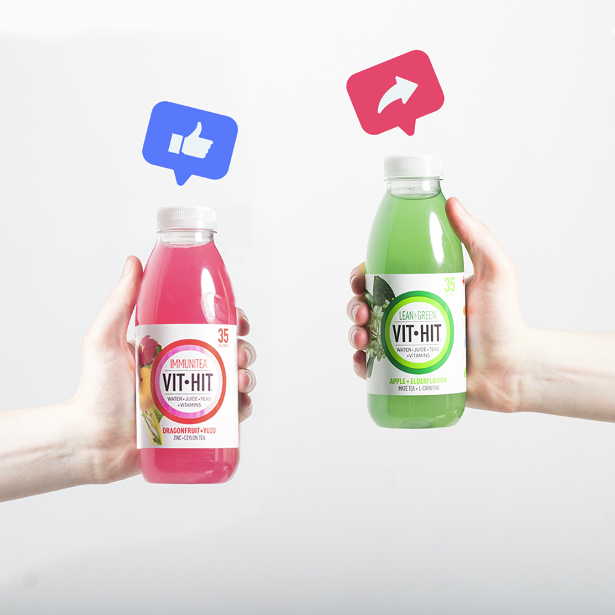 Following a successful partnership with PepsiCo bottling in Central Virginia, US, VITHIT aims to increase its global distribution. Its rapid growth can also be seen in Belgium, Spain, Portugal, Netherlands Norway and Iceland, where more products are sold per capita than any other market.
A mainstream player in the low-sugar drinks category, VITHIT was founded by Gary Lavin, an ex-professional rugby player who saw an opportunity to develop a new type of soft drink. In a rapidly growing industry, VITHIT is tapping into the growing consumer appetite for a healthy and energising low sugar drink, boasting 60% UK volume growth year-on-year between 2016-2017.[3]
Gary Lavin says "We're looking to change the face of the market with a low sugar alternative to health sapping soft drinks. Some 'tax compliant' drinks still contain 25 grams of sugar, which we believe is way too high. People read labels now, they know your body can only process 20gms sugar per day, so the days of peddling liquid sugar is at an end. Healthy, energising, refreshing, and low in sugar, VITHIT is the perfect tonic. Our experience, knowledge and success within this sector has us on track to secure our global growth ambitions of bringing health to the masses, without the sugar."
[1] Based on our sales out volume, pipeline & forecast for Apr 2018 – Apr 2019
[2] Based on Invoiced sales out Jan -July 2017 vs Jan – July 2018
[3] Based on UK sales growth Y-O-Y between 2016-2017