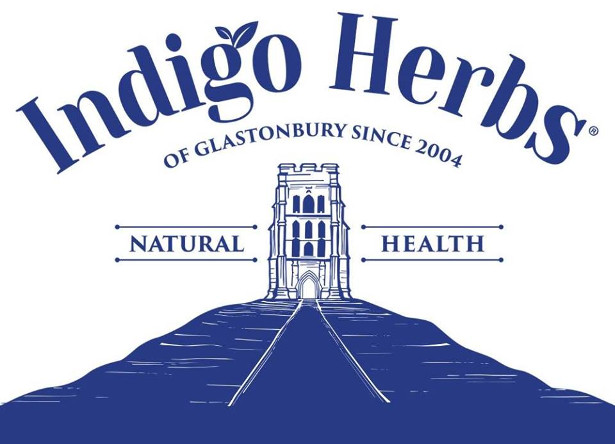 "Great tasting superbly produced nut butters from Indigo Herbs, this week I tried the Raw organic Hazelnut & Pumpkin Seed butters and they are delicious, there are so many foods you can eat these with, after the excess of Christmas these great tasting butters are a great change and super healthy. Going Vegan for January is so much fun and healthy, getting back into shape as 2019 has so many events coming up! Vital nutrients and energy make these butters superb additions to #Veganuary! Also Indigo Herbs are running a series of great recipes using their products! They have such a great range of products to choose from!" Click HERE for recipe links! InTouch Rugby #Veganuary blogger!
Are you rejecting sedentary lifestyle patterns & embracing the High Health Options Of Nuts because of #Veganuary and also benefiting from vastly elevated energy levels leading to increased success / goal achievement in 2019? Indigo Herbs Raw Seed & Nut Butter Range (From Glastonbury) are perfect for this! > https://www.indigo-herbs.co.uk/shop/buy/raw-seed-nut-butters
FACEBOOK | TWITTER | INSTAGRAM | GOOGLE+ | PINTEREST | LINKEDIN
REVIEW! " I have tasted all of the products below as I started prepping for Veganuary in December finding the products and resources to use in my organised approach and this would also mean I would not be struggling to get going in early January and instead because i got organised early i would be able to hit the ground running from January 1st 2019. I have lots I want to achieve in 2019 and i have mapped these goals. Having increased energy, improved skin and looking and feeling great is actually critically important to me, because this contributes massively to achieving my goals! Nuts and seeds are really really important! I recently had my DNA test and Genetic food intolerance tests completed and it confirmed what i always new! I respond very positively to nuts and seeds which makes complete sense as even carnivore based hunter gatherers from ancient times would have been gathering as well as hunting and nuts and seeds were fundamental protein and nutrient sources, which means our digestive systems evolved in this environment, that is why i think i respond so positively to seeds and nuts! All of Indigo Herbs own brand, these are the products they make themselves, so they are made in Glastonbury, and well i can tell you there is something different about Indigo Herbs own label products, its the knowledge they have amassed, that knowledge is used by them to produce products that are pure, refined examples of the very best nuts and seeds butters you can get! They are totally #Veganuary friendly and they are delicious and you can tell immediately that they are natural, its the taste, you will not often get products of this quality and always consistent! Absolutely fantastic! I'm experiencing already incredible benefits, i'm thinking better, I have more energy! This is day 1 of January but i did start introducing these or transferring over to thus diet a few days before New Years Eve, and I've really just got up and running today 1st of January and that is exactly as i had planned it!
"I'm eating my way out of this prison of Christmas Sedentarism!"
Future updates to follow!
Best wishes!
InTouch Rugby #Veganuary Editor!
Organic Raw Hazelnut Butter 250g
£6.99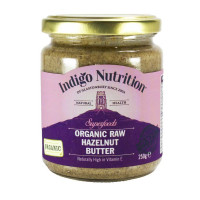 See More About This Product Here >> www.indigo-herbs.co.uk/shop/buy/organic-raw-hazelnut-butter-250g
Organic Raw Sunflower Seed Butter 250g
£5.99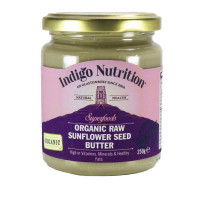 See More About This Product Here >> www.indigo-herbs.co.uk/shop/buy/organic-raw-sunflower-seed-butter-250g
Organic Raw Apricot Kernel Butter 250g
£5.99
See More About This Product Here >> www.indigo-herbs.co.uk/shop/buy/organic-raw-apricot-kernel-butter-250g
Organic Raw Walnut Butter 250g
£7.49
See More About This Product Here >> www.indigo-herbs.co.uk/shop/buy/organic-raw-walnut-butter
Organic Raw Almond Butter 250g
£6.99
See More About This Product Here >> www.indigo-herbs.co.uk/shop/buy/organic-raw-almond-butter
Organic Raw Hemp Seed Butter 250g
£6.99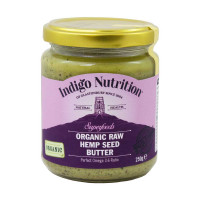 See More About This Product Here >> www.indigo-herbs.co.uk/shop/buy/organic-raw-hemp-seed-butter
Organic Raw White Sesame Tahini 250g
£4.99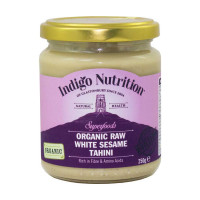 See More About This Product Here >> www.indigo-herbs.co.uk/shop/buy/organic-raw-white-sesame-tahini
Organic Raw Pumpkin Seed Butter 250g
£5.99
See More About This Product Here >> www.indigo-herbs.co.uk/shop/buy/organic-raw-pumpkin-seed-butter
Organic Raw Black Sesame Tahini 250g
£5.99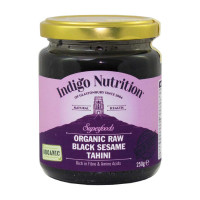 See More About This Product Here >> www.indigo-herbs.co.uk/shop/buy/organic-raw-black-sesame-tahini