What a wonderful gift for Back To School! Sprout Plant You Pencil & it grows into herbs, vegetables or flowers!   www.sproutworld.com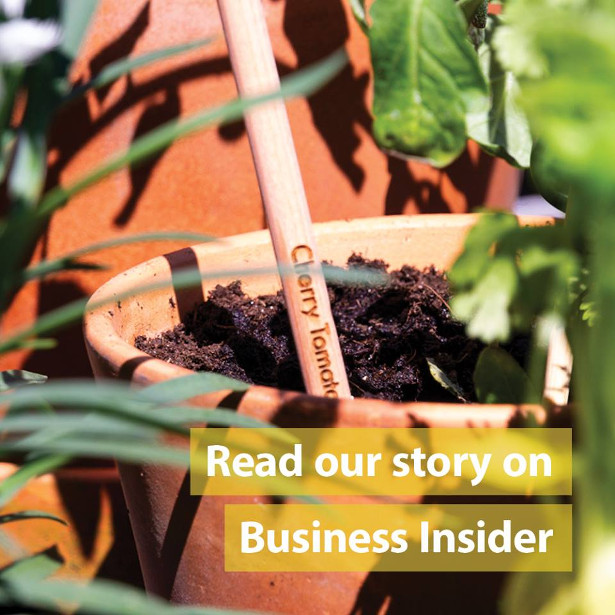 FACEBOOK | INSTAGRAM | LINKEDIN | PINTEREST | TWITTER | YOUTUBE
Sprout, a wonderful concept that is perfect as kids go back to school and for upcoming holiday gift guides—the Sprout pencil!
The idea with the Sprout pencil is that you plant it when it becomes too short to write or color with. This way you give it a new life by turning the stub into herbs, vegetables or flowers. The Sprout pencil is 100% natural and biodegradable and has become a popular green alternative to engraved plastic ball point pens. They are also available in colored pencils!
Back in 2013, a group of MIT students invented the plantable Sprout pencil—a pencil that can be planted and will literally grow into herbs, vegetables and flowers. Now, five years after the launch of the pencil on Kickstarter, the start-up company Sprout World has patented, produced, and sold over 10 million pencils in over 70 countries.
10 million pencils mean 10 million new plants such as tomato, basil and sunflower have literally grown from waste. This is Sprout World´s humble contribution to the planet.
Every year an estimate of 50 billion ball point pens are produced and sold—a staggering number that equals 135 million plastic pens a day! A huge amount of plastic that will end up in the landfills. If we could replace just a tiny part of plastic pens with plantable pencils, we are doing our part to save the environment.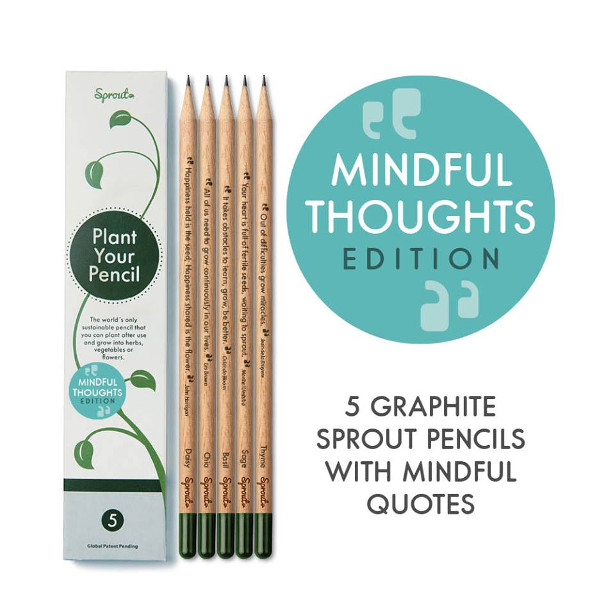 CEO Michael Stausholm explains that his company, Sprout World, is still faithful to the DNA of the MIT students desire to develop a product that inspires businesses and consumers to live a more sustainable life.
Although many start-ups move their production to Asia as they grow, Sprout World has kept the production in the US in order to save CO2 and to keep jobs in the country.
Sprout has clients such as Disney, Coca Cola, WWF, Marriott, Toyota, McKinsey, New York Highline, Spice and Tea Exchange, in addition to being sold on over 20 different airline inflight publications. Most of these organizations engrave their logo and brand messaging on the pencils as marketing materials.
In addition to being sold at Sproutworld.com, the pencils are sold on Amazon. This year Sprout has entered Amazon in 6 different countries including UK, US and Canada to meet the demand.
This year alone Sprout has been exposed on big global Facebook sites with more than 150 million followers, including Mashable, Now This, The Independent and Unilad.
Feel free to learn more at www.sproutworld.com.
It is a beautiful thought that you can give new life to products that have served its function.
At Sprout World it is not just a thought anymore but reality with our Sprout pencil that you can plant after use.
For US webshop click here: http://sproutworld.com/us/webshop/
For EU webshop, click here: http://sproutworld.com/da/webshop/
Plant your Sprout pencil, and watch how you can make your pencil come alive and sprout into a green herb or flower.