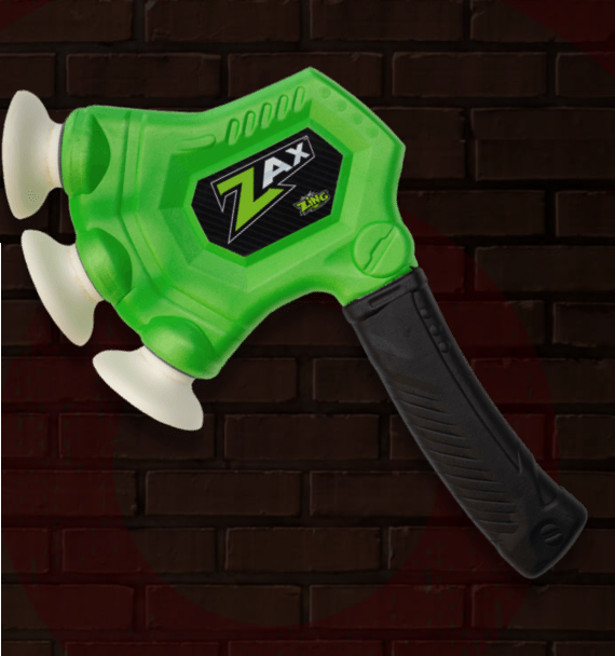 YOUTUBE | INSTAGRAM | FACEBOOK | TWITTER
Last year was escape rooms and this year it's ax throwing! Ax throwing is expanding throughout the country as the 'go to' outing and now you can bring it to your home…safely!
The new Zax, from Zing, really hits the target!
Throw the soft foam Zax at any flat surface such as walls, windows and doors for both indoor and outdoor fun! The Zax will stick thanks to its uniquely designed suction cups.