An Armful of Animals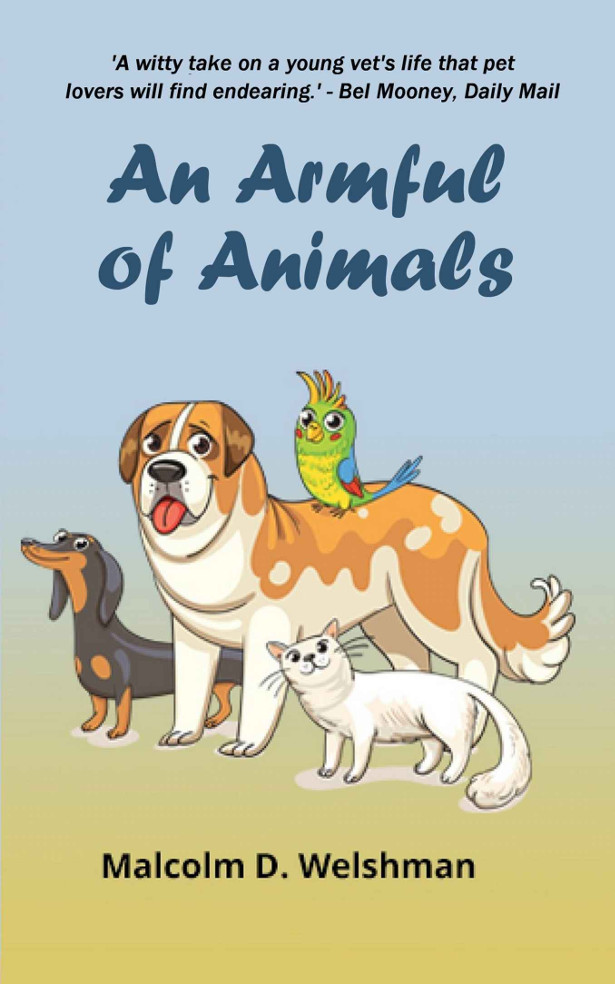 Malcolm D. Welshman has had a lifetime filled with exciting encounters with animals. As a lad in Nigeria, he is attacked by soldier ants and terrified by a snake in his treehouse. His treasured companion, Poucher, an African bush dog, prevents him and his mother from being savaged by baboons.
Once qualified as a vet Malcolm has to attempt life-saving surgery on his beloved parrot. On a road trip across the Sahara, there is a tussle with a lame camel and the operation on an Ostrich gored by an antelope.
Settling back in West Sussex in England, he tackles a cow that's got stuck in a tree, wily cats and battles with cunning badgers and baby bats.
He shares all these fascinating experiences in this gently humorous memoir that will guarantee to tug at the heart strings while bringing a smile to your face. Anyone who loves animals will be enchanted and enthralled.
'A witty take on a young vet's life that pet lovers will find endearing.' – Bel Mooney, Daily Mail.
'A joyful read full of animals and fun.' – Celia Haddon, author and former Daily Telegraph columnist.
'Bursting with exotic creatures and eccentric characters, this touching memoir makes for a spellbinding read where the author's love of animals shines through.' – Jenny Itzcovitz, editor of Sixtyplusurfers.co.uk.