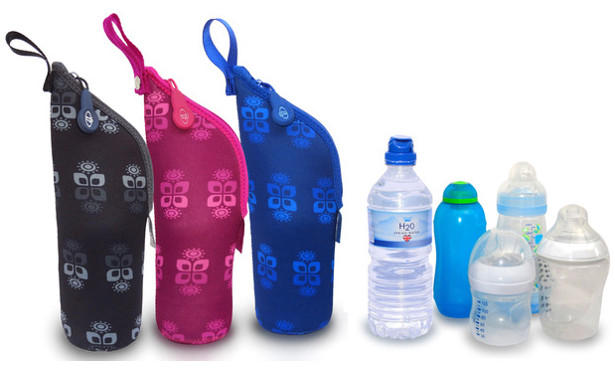 FACEBOOK | TWITTER | INSTAGRAM | PINTEREST
Bibetta Bottle insulators are perfect for keeping baby and drinking bottles insulated when you're out and about. Our stylish bottle insulators are made with thick neoprene for great insulation to help keep your drinks either cold or warm for longer.
Products are made with neoprene, the same material used to make wet suits, making it soft and stretchy to fit around a range of bottles and sizes. The products are 100% waterproof, hand and machine washable, and quick to dry.
The bottle insulators are beautifully designed making them both fun and practical to use. All Bibetta products have passed UK safety requirements and are BPA free, PVC free, phthalate free and AZO dye free.